Australian designer Paolo Sebastian has teamed up with Disney to design a collection of gowns inspired by Frozen 2, now streaming on Disney+
Paul, who has been a Disney fan since he was a child, was "incredibly excited" to be given the opportunity.
"As a kid, I wanted to be an animator for Disney, so it was like a huge dream come true for me," Paul told us at the Frozen 2 premiere. As a child, Paul was inspired by the iconic gowns of Cinderella and Sleeping Beauty and the idea of transformation. Disney movies sparked his imagination and transported him to a world of make-believe and fantasy.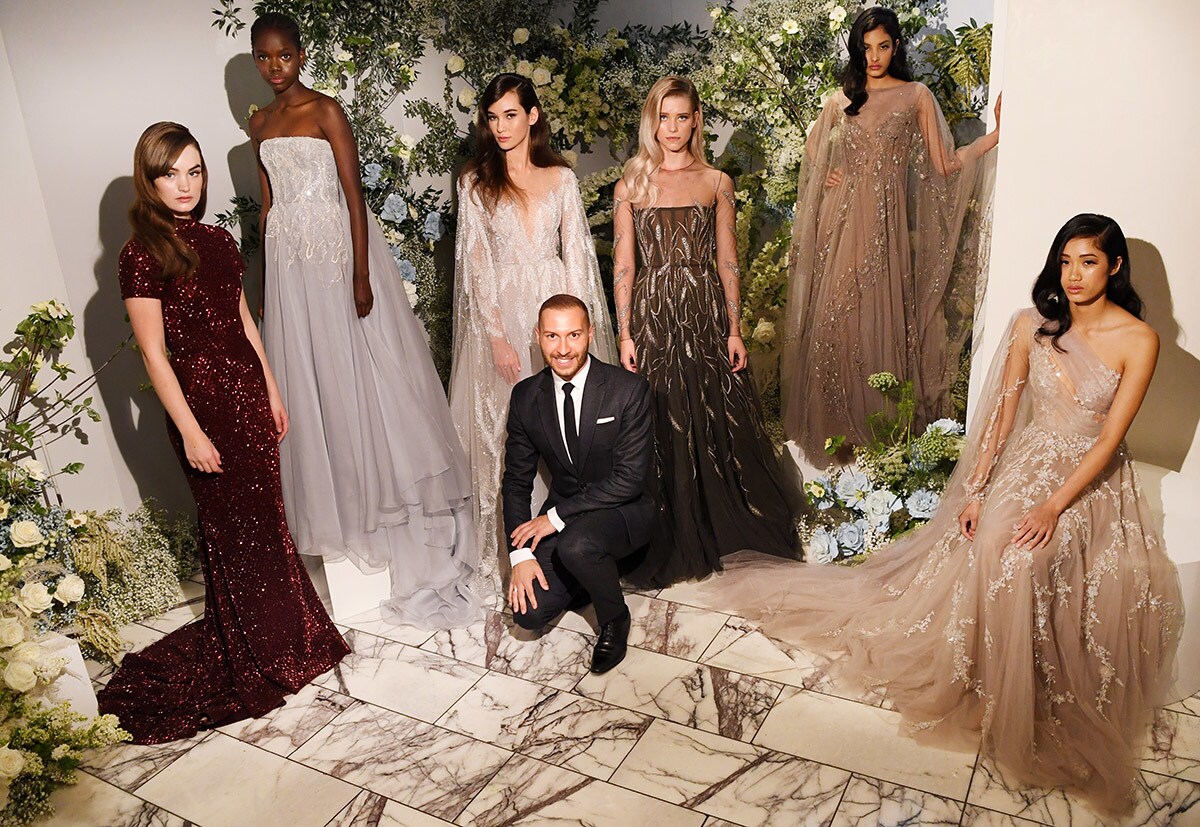 Paul adapted his love of fantasy and magic into his designs, something which Disney was attracted to. 
His Frozen 2 collection features whimsical and enchanting gowns inspired by the elements and themes featured in the film. There's a dress for each element including wind, earth, water and fire as well as one for Ice (Elsa) and a special gown for Anna.
The 'water' gown features intricate embroidery of the water horse, which turns into crashing waves. "To achieve that is really intricate work," Paul said.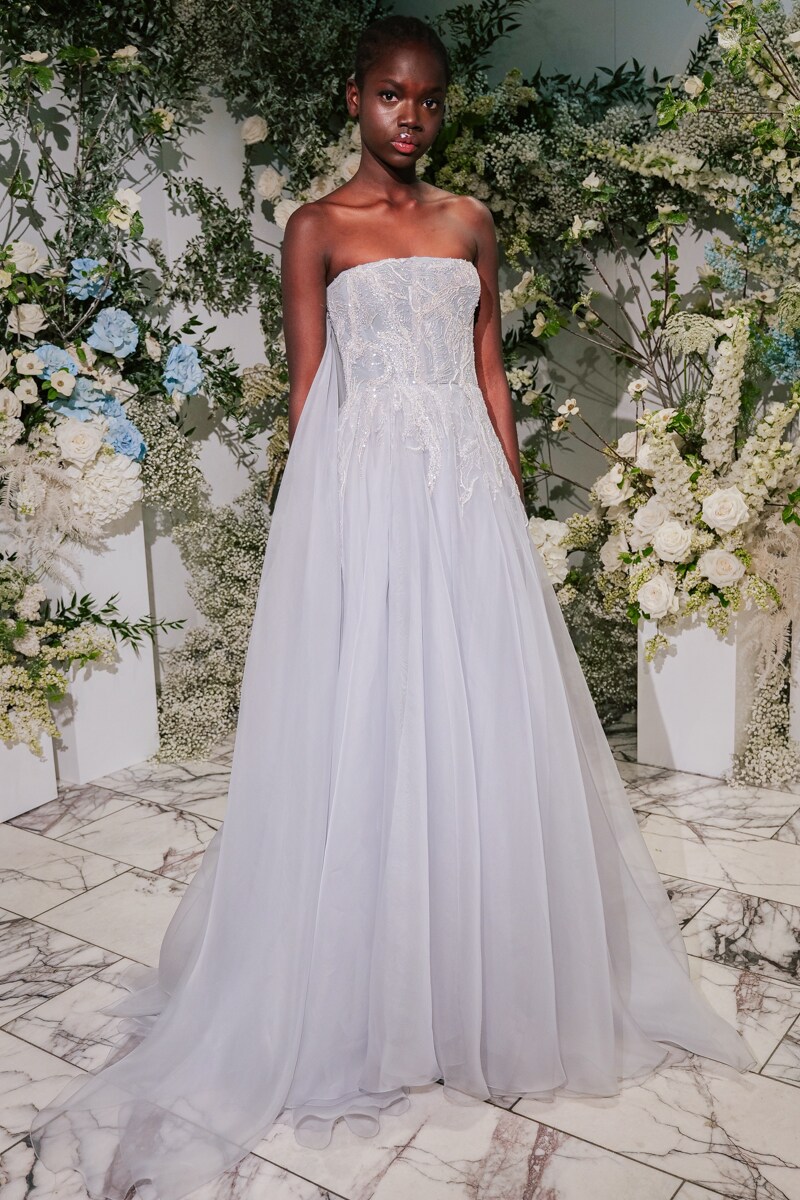 "The embroidery is really beautiful and I'm really proud of the work my team has been able to accomplish in creating these pieces."
But the collection is about more than fashion for Paul who was also inspired by Anna and Elsa's strong bond as sisters and their fierce determination and bravery.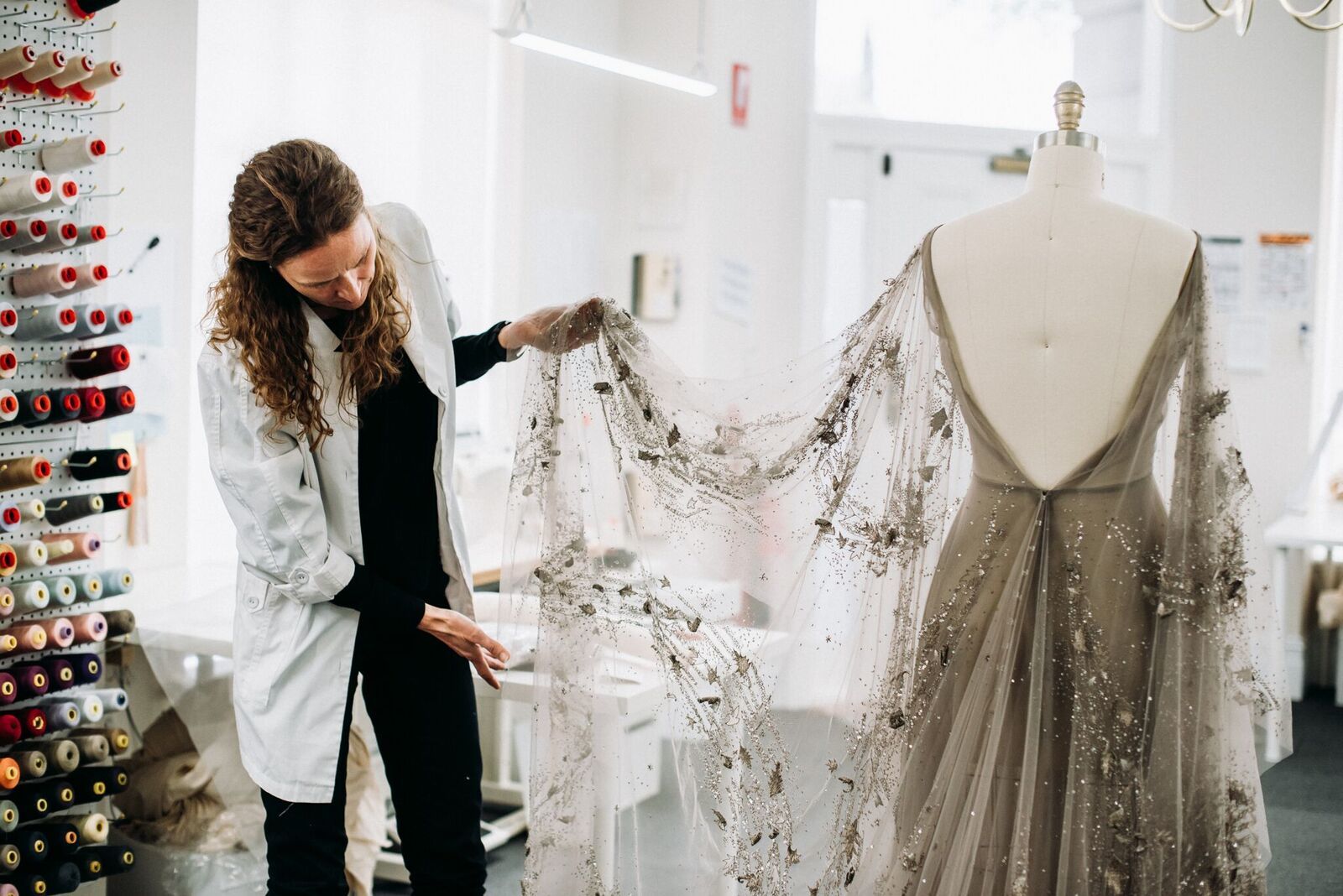 "Frozen 2 is more than a movie, it's about the message it sends to kids about sisterhood, bravery and finding your own path. I think that's what's so important about Frozen and what I wanted to demonstrate in this collection. When you see the film you hopefully have that connection to the collection as well."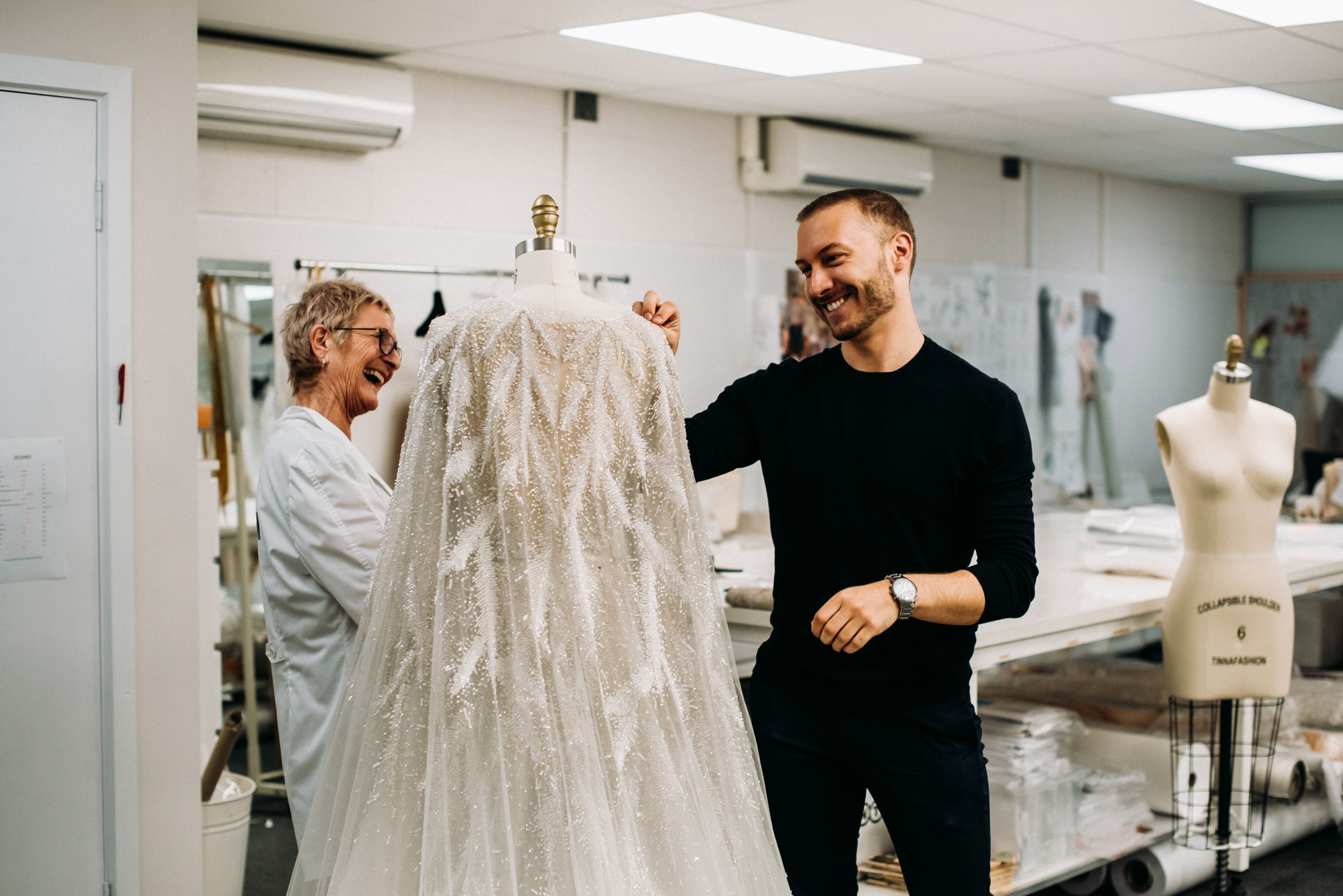 Watch the video below to take a look inside his workshop and how the gowns were made.