Finally, the wait is over. Season 2 of The Mandalorian is streaming now! 
Sign up to Disney+ now to start streaming these titles, plus more!
Season 1 of the first live-action series from Star Wars had us on the edge of our seats. We're excited the new season of The Mandalorian has landed so we can catch up with our favourite beskar-armoured warrior and the adorable foundling he's protecting, along with Cara Dune, Greef Karga and the bad guy we can't get enough of, Moff Gideon. 

Well, that's our Fridays sorted for eight weeks.

Here are the characters we're desperate to see again in The Mandalorian season 2.
The Mandalorian
Mando, the man himself, bounty hunter and babysitter. Like all Mandalorians, he's a skilled warrior guided by tradition and secrecy. Since being sworn to the creed, Mando hasn't shown his face to another 'living' thing but has shown he's all heart.
He's the bounty hunter who sided with his bounty and is now being hunted himself.
Tasked with caring for the Child until he can be reunited with his own kind, the Mandalorian and the Child - the clan of two – are bound together. They'll continue their journey facing enemies and rallying allies as they make their way through a dangerous galaxy.
Oh, did we mention Mando has a jetpack now? Here we go…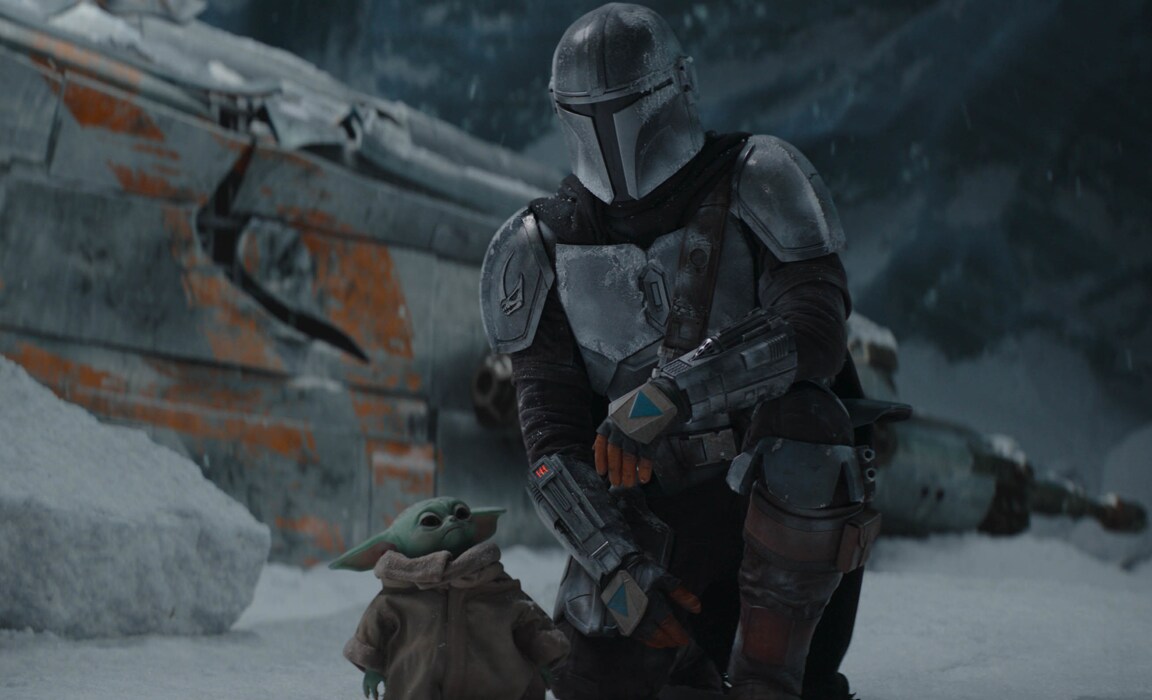 The Child
The Mandalorian has saved the Child and, in turn, the Child has saved the Mandalorian.
We're not sure what species the Child is, his backstory or exactly why so many Imperials are after him. We do know he has a decent dose of the Force, can't stop touching things, doesn't mind munching on a fresh frog, and can keep calm and carry on sipping bone broth while others' fists are flying about.
At times referred to as the bounty, asset, prize, quarry, foundling, baby, kid, little one, precious little creature, little womp rat and the one, it didn't take long for this tiny mystery to win over the battle-hardened, gun-slinging Mandalorian. It took even less time for fans to fall in love and obsessively watch just waiting for a moment where he peeks over his hovering pram capsule or toddles around, giggling and cooing.
We're looking forward to getting our fix of extreme cuteness and hopefully learning more about the Child this season.
Cara Dune
When we first saw Cara Dune, we were intrigued. When she proved herself a match for the Mandalorian in a brawl, we were impressed. When we learned she was a former rebel shock trooper in hiding, we were hooked! At first, she's distrustful of the Mandalorian, but soon enough she's by his side protecting the Child and fighting Klatooinian raiders, stormtroopers and Imperial death troopers.
Carasynthia Dune of Alderaan is back – we're in.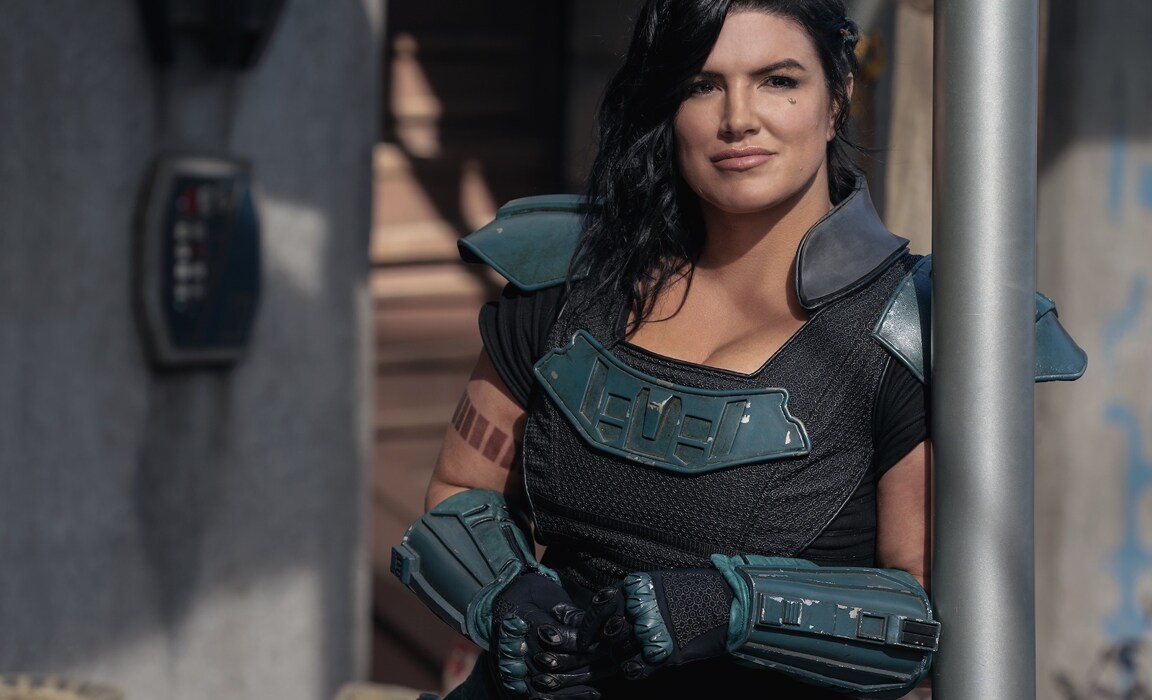 Greef Karga
Greef Karga runs the show when it comes to the bounty hunting trade on Nevarro. He's all about business and is willing to throw in a double-cross when it suits him. Despite working with Mando, Greef shows Mando no loyalty until the Child heals his wounds after an attack. Then Greef becomes part of the small team devoted to saving the Child. Good on you Greef for joining the good guys. At least we think he has.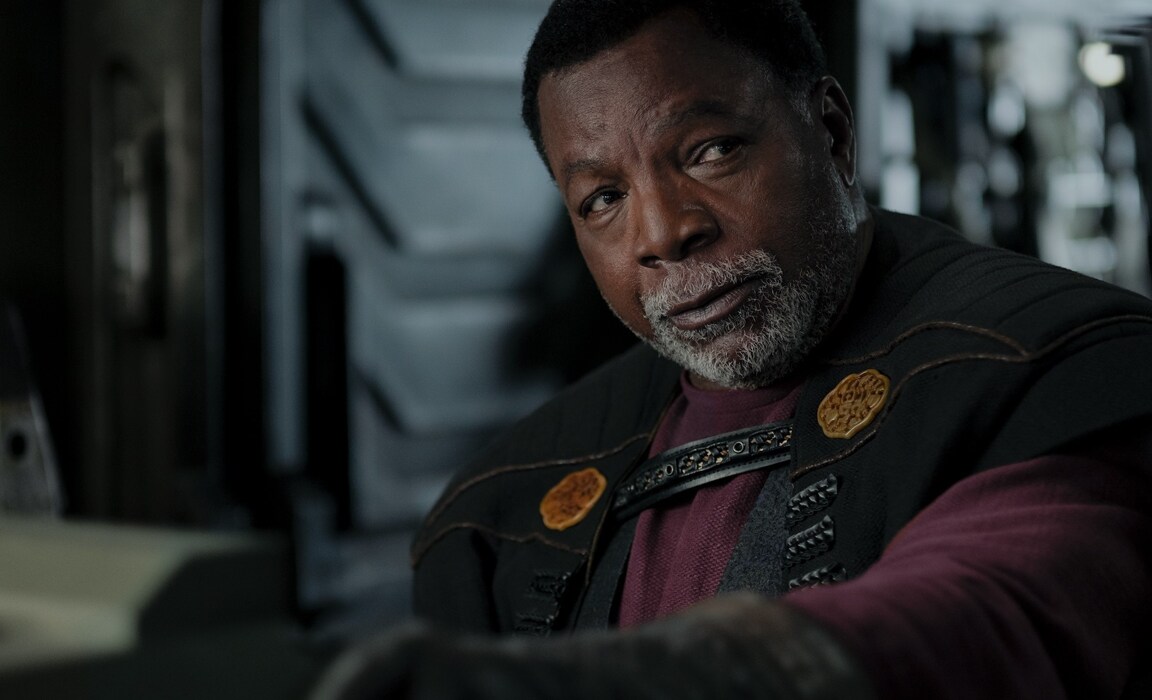 Moff Gideon
There ain't no baddie like a Star Wars baddie and when it comes to destructive, chilling, all-consuming, self-interested evil, we raise a glass of spotchka to you Moff Gideon. He really, REALLY wants the Child.

At the end of the first season, Gideon reveals the Mandalorian's true name, Din Djarin, a name very few know, but somehow he does. We also learn that he wields the Darksaber. Yes, that legendary Darksaber. How did he get it? What are his plans for the Child? Will he get what he wants? Is it wrong that we want to see more of him?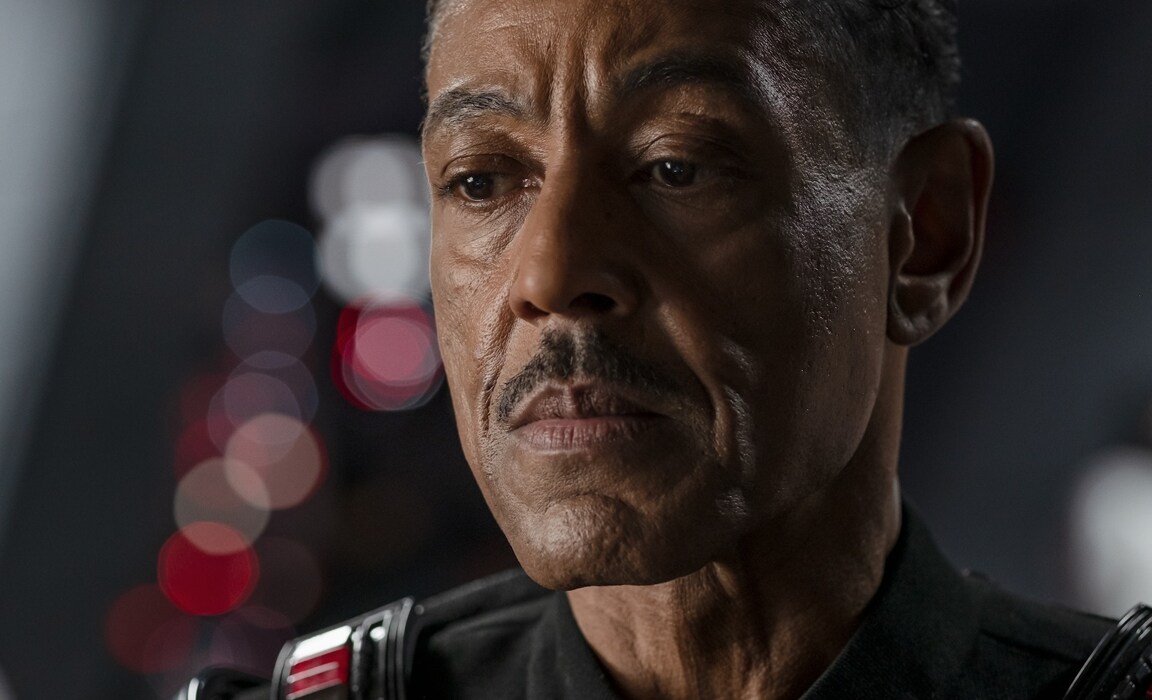 Two characters we're very keen to see in season two, but don't know much about are the shadowy-looking woman in a hood seen in the season 2 trailer and the Mythrol who we glimpse in the cockpit of the Razor Crest with Cara and Greef in this special look. 
In season 2, no doubt we'll meet more allies, enemies, creatures and aliens and get caught up once again following the Mandalorian and the Child across the galaxy. You can catch a new episode of The Mandalorian every Friday until 18 December only on Disney+, the home of Star Wars. 
Mando Mondays
If you want more of The Mandalorian in your life, you can watch the global unboxing event that kicked off Mando Mondays where stars Pedro Pascal, Giancarlo Esposito and Carl Weathers discuss the series and help unveil the first collection of new products inspired by The Mandalorian.