From Darth Vader's surprise reveal in Star Wars: The Empire Strikes Back to our very first heart-melting peek at the Child (or the face that launched a thousand memes) in The Mandalorian, each Star Wars film and TV series is stacked full of iconic moments built for repeat viewing.
To mark the awesome arrival of Star Wars: The Rise of Skywalker, Star Wars: The Clone Wars Season 7 finale and the new series Disney Gallery: The Mandalorian on Disney+, we've rounded up some of the most rewatchable moments from a galaxy far, far away that you and the family can now enjoy over and over again… right from the comfort of your couch.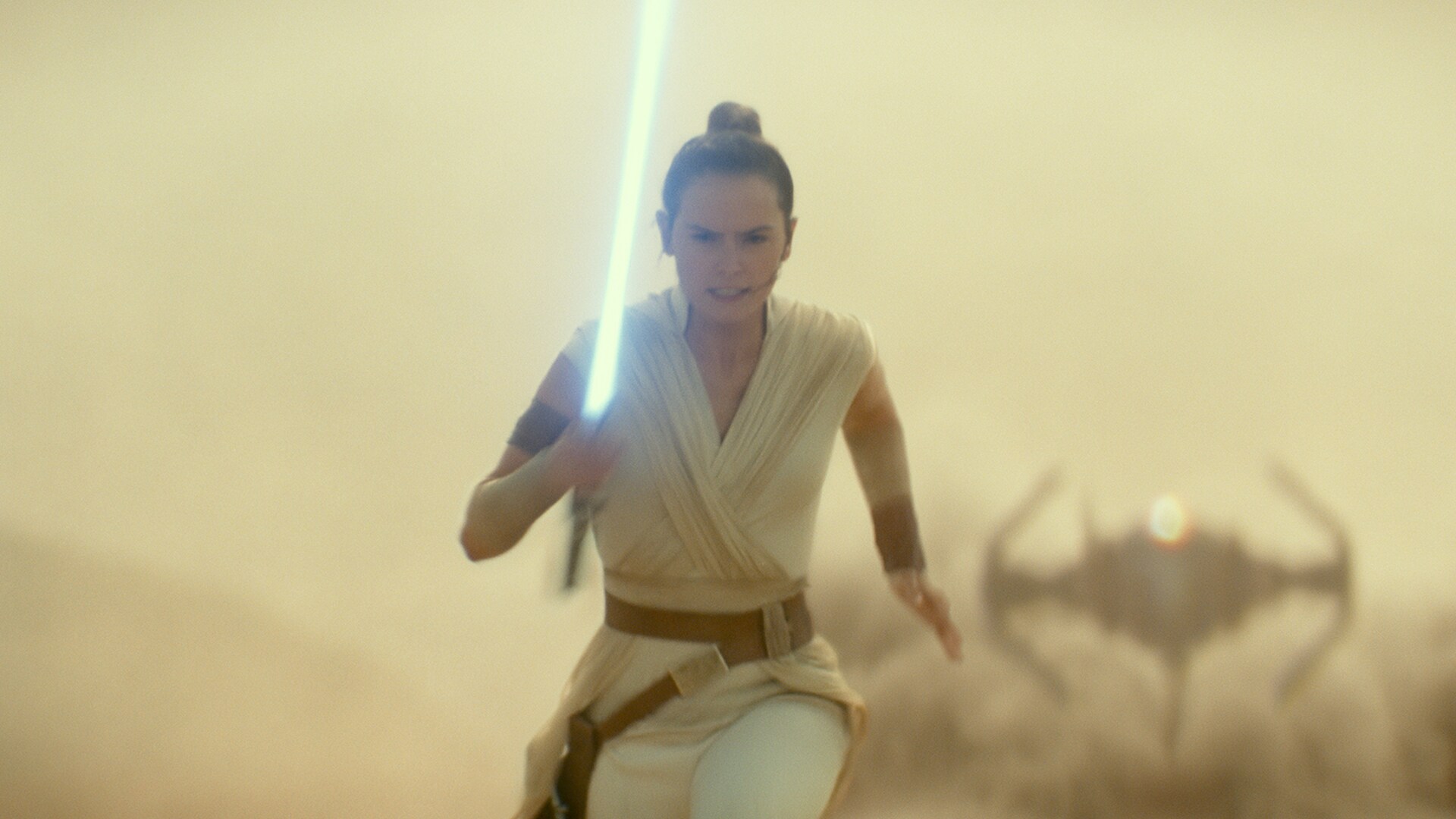 Beware: spoilers ahead!
Star Wars: The Rise of Skywalker - Lightspeed Skipping
The most famous spaceship in all of Star Wars, the Millennium Falcon, has seen its fair share of action over the years. It has gone up against two Death Star space stations, huge Imperial Star Destroyers and a giant space worm, but the "lightspeed skipping" the Falcon does with Poe Dameron and Chewbacca at the controls in Star Wars: The Rise of Skywalker may be the most nail-biting scenario we've seen the ship in as it dangerously jumps from alien world to alien world in an instant. Safe to do? Nope. Thrilling to watch? You betcha.
Star Wars: The Clone Wars Season 5 episode 16, "The Lawless" - Oppress & Maul vs Sidious
Star Wars: The Phantom Menace gave us one of the all-time great lightsaber duels when Obi-Wan Kenobi and Qui-Gon Jinn went up against the devilish Darth Maul, the scary Sith ultimately getting chopped in half by Obi-Wan and falling down a shaft. Fans of Star Wars: The Clone Wars know that not only did Maul survive, but he also teamed up with a brother named Savage Oppress. This episode sees the siblings take on ultimate villain Darth Sidious in a lightsaber battle that ranks among Star Wars' best.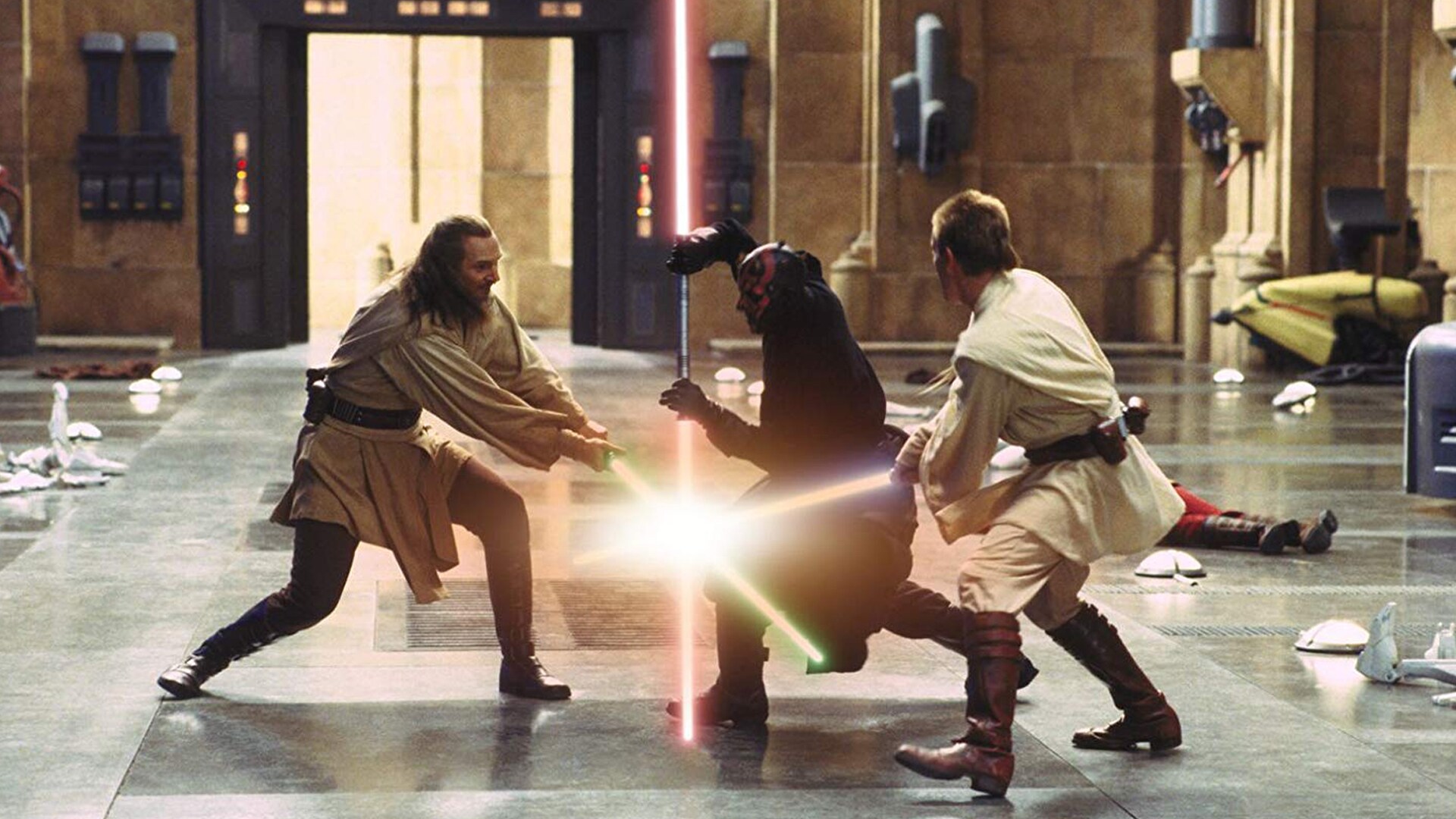 The Mandalorian Chapter 8: "Redemption" - The Mandalorian Takes Flight
Sure we could do the obvious thing and make this entire list about The Child doing adorable things, but that feels like cheating. Instead we're choosing the bit where we finally get to see a Mandalorian make full use of their jetpack - a moment we've been eagerly anticipating ever since Boba Fett disappeared into the Sarlacc Pit in Star Wars: Return of the Jedi. The climax of Chapter 8 sees the Mandalorian awkwardly use his jetpack for the first time as he tackles a TIE fighter piloted by Moff Gideon in an epic battle royale.
Star Wars: The Last Jedi - The Birth Of Reylo
Star Wars: The Last Jedi has its fair share of amazing surprises, but the one that tops them all is the gasp-inducing moment where Kylo Ren uses his Force powers to suddenly slice his master Supreme Leader Snoke in half with a lightsaber - a popular way to get rid of your enemies in Star Wars, it seems - and shockingly team up with Rey to take on Snoke's Praetorian Guards. If you want to pinpoint the exact moment that Star Wars fans fell in love with the idea of "Reylo", this is most definitely it.
Star Wars: Return of the Jedi - Luke & The Gang Take On Jabba The Hutt
When Luke sets out to rescue Han, Chewie, Leia, Lando, C-3PO and R2-D2 - essentially his entire squad of besties - from gangster slug Jabba the Hutt on Tatooine, you know things are about to go down in a big way. The sequence where Luke dodges being thrown into the Sarlacc Pitt by doing a backflip off a Skiff's gangplank has everything: Artoo launching Luke's lightsaber through the air, Leia delivering Jabba his comeuppance and Han going up against feared bounty hunter Boba Fett one final time.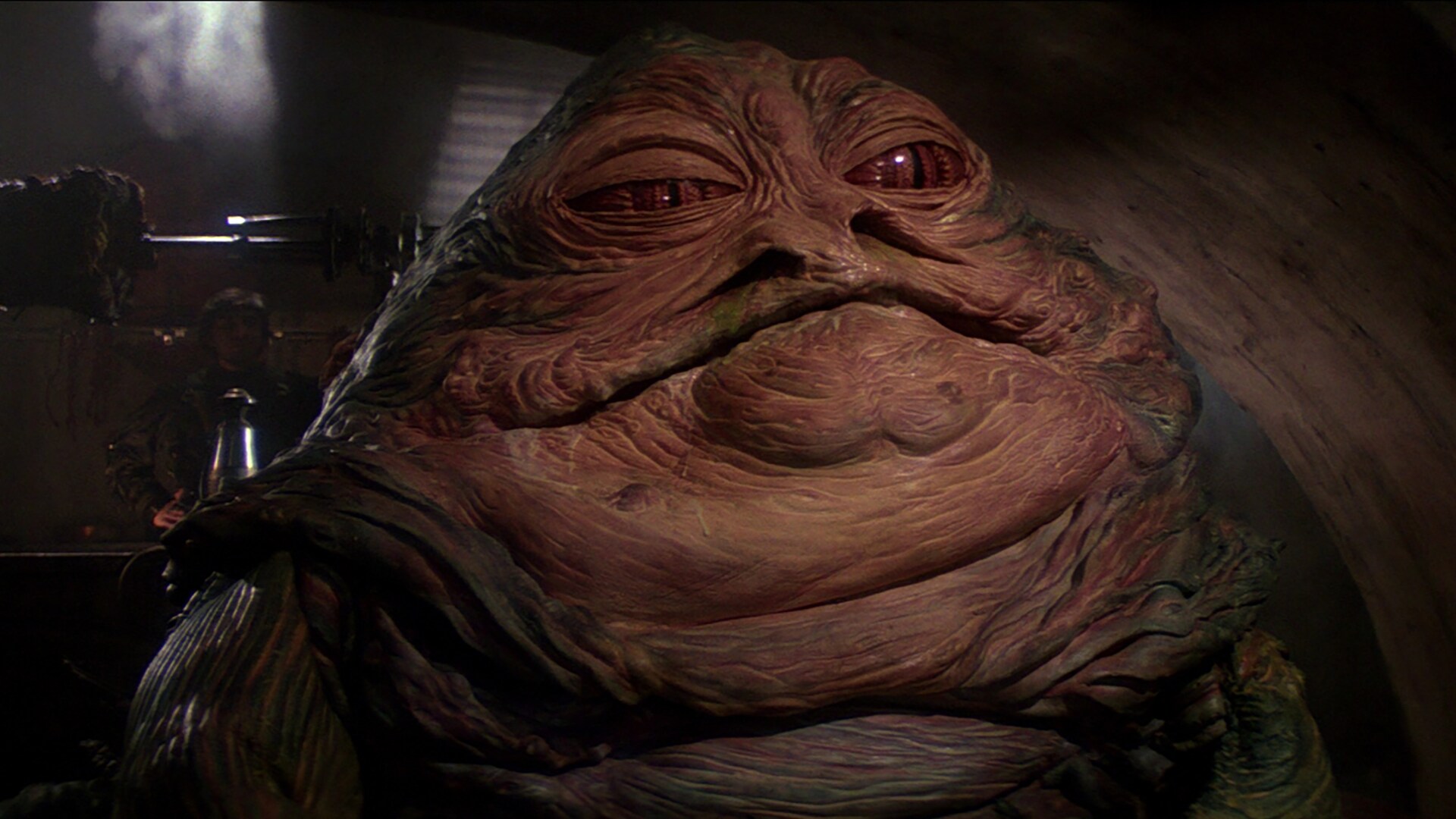 Rogue One: A Star Wars Story - Darth Vader Proves He Means Business
Acting as a bridge between the Star Wars prequels and Star Wars: A New Hope, Rogue One: A Star Wars Story features some of the most mind-blowing battle sequences in all of Star Wars. The bit where you're sure to drop your popcorn and yell "No way!" at the screen, however, is when Darth Vader shows up at the climax to board a Rebel ship and mercilessly dispense with Rebel soldiers, showing us why he's the most feared man in the galaxy. As a lead-in to Star Wars: A New Hope, you could not wish for anything greater.
Star Wars: The Phantom Menace - The Podrace
In Star Wars: A New Hope, Obi-Wan Kenobi tells Luke Skywalker that his father Anakin was "the best star pilot in the galaxy". In Star Wars: The Phantom Menace, we get to see where it all began as a nine-year-old Anakin confidently partakes in a high-octane podrace inspired by director George Lucas' love of fast cars growing up. If you ever wanted to know what a Fast & Furious movie would look like in outer space where the race car drivers are a bunch of aliens and a Force-sensitive kid, this is the scene you're looking for.
Star Wars: A New Hope - Han To The Rescue
Perhaps the biggest fist-pumping moment in all of Star Wars arrived way back in 1977 with the very first Star Wars film to be released. Finales don't get much more tense than they do here when an X-wing-piloting Luke Skywalker makes a run down the Death Star trench for one last attempt at hitting his target, several of his friends now blown to smithereens and Darth Vader hot on his tail. All seems lost until Han Solo and Chewie suddenly appear out of the blue to blast Vader's TIE fighter into space and clear the final shot for Luke. In terms of ecstatic, crowd-pleasing moments, they don't come any better than this.
So there you have it, the most rewatchable Star Wars moments ever. Don't forget to give these a whirl on Disney+. You can thank us later.