On the 15th anniversary of his iconic appearance as Jango Fett in Star Wars: Episode II - Attack of the Clones, we caught up with legendary New Zealand actor Temuera Morrison to talk playing Boba's dad, why he wishes Jango Fett had a different haircut, "eyebrow acting" and bringing Captain Rex back into the Star Wars universe...

This article was first published in September 2017 before Temuera Morrison's appearances as Boba Fett in The Mandalorian, now streaming exclusively on Disney+, and the announcement of The Book of Boba Fett, coming to Disney+ in December 2021.
Disney+ is the home of Star Wars. Sign up to Disney+ now to start streaming these titles, plus more!*

It's 40 years since Star Wars: Episode IV - A New Hope came out. Do you remember when you saw it for the first time?
I can't remember, it's too far gone! I was just leaving boarding school - '77 was my last year of school, way back then. I don't think Star Wars was anywhere in my peripheral. I did eventually see it somewhere because I love going to the movies. I was a big fan of all the old westerns and Bruce Lee [laughs], I was brought up on those ones, coming out of the little town Rotorua in New Zealand.
It's also been 15 years since Stars Wars: Episode II - Attack of the Clones was released in 2002. How is it to look back on the experience of playing Jango Fett in that film?
Fifteen years ago... I remember when we were filming it in 2000, and they were building the circles for the Olympic Games in Sydney. I could see them from my hotel room – the circles going up on the Sydney Harbour Bridge. I wasn't doing much [in the film], I was waiting for my helmet to come off! What an experience. I still go to conventions – I got a phone call today to see if I want to go to a convention in Perth, one in Sydney. Life goes on after that galaxy.
Do you remember your audition process for Jango Fett? Were you up against other people?
It was actually a process because I happened to be in Los Angeles and I was in the Bel Age Hotel. I used to pay for myself to go to L.A. and stay in a hotel, try and get a meeting or two, try to break in.
I was coming out of Shortland Street, armed with my doctor photos from the series [Morrison played Dr. Hone Ropata on the New Zealand soap]. I had a letter asking me to meet with the Star Wars casting lady, Robin Gurland. The funny thing was she was on the floor above me at the Bel Age Hotel! I looked up and thought, "she's right there, that's the floor above me!" So that was a buzz. It was just funny [the audition location] happened to be in the same hotel I was in. So I just went up one floor, sat down with her. She had a video camera on me and we had a nice chat – that's all it was. No lines, no dialogue – we were just having a chat about me, what I liked and where I was from, my family and she would've just shown George [Lucas] that. I'm sure [being in] Once Were Warriors helped, that one made some noise. 
How did it feel once you learned you'd won the role?
It was fantastic, great. It was a fantastic feeling. I had to brush up on my Fett homework though – I didn't know who the hell Jango Fett was! People were like, "Yeaaaah, you're Jango Fett!" And I was like, "who the hell's Jango Fett?!" [laughs]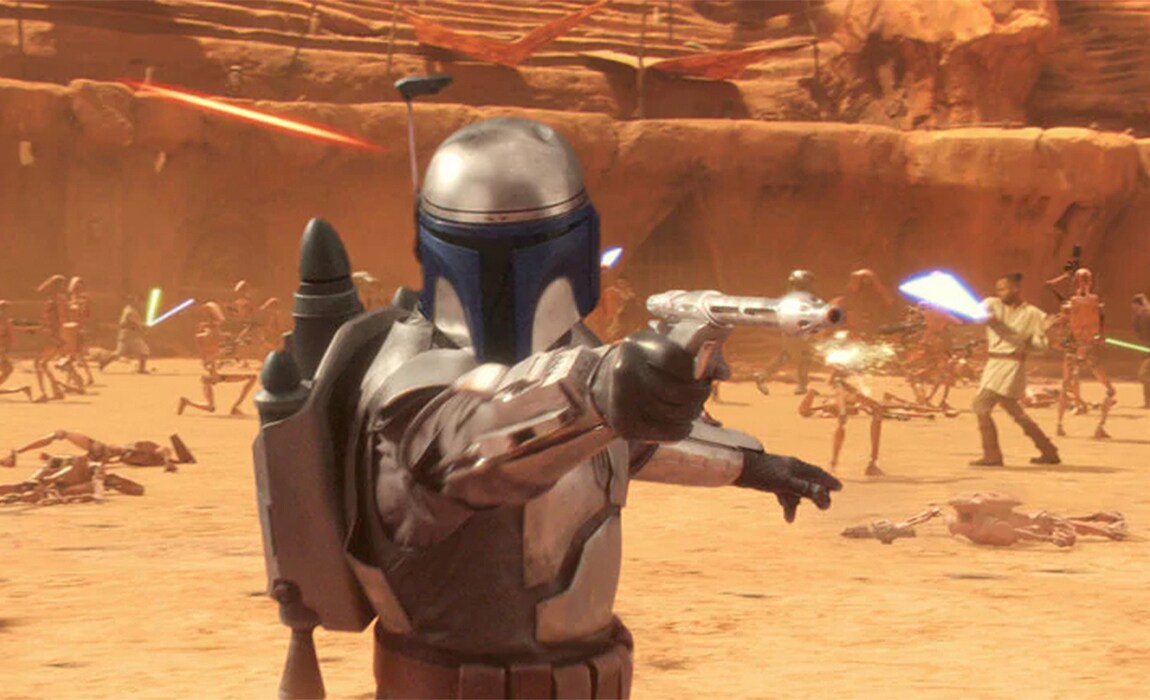 You wear a pretty iconic costume in the movie – the Mandalorian armour. Did you get fitted up for that?

They got me in and fitted me up, put all that stuff on it, looked at it, and I was just going along with the flow. I liked how I looked, but if I could go back I would've taken my hair back a little bit more, added a few more scars, hardened him up a bit. My hair was still too long. The problem was I was doing a television movie, Ihaka: Blunt Instrument, working with Rebecca Gibney in Sydney, so I had to keep my hair like that because there were still some scenes to finish off on the show, and that annoyed me because I really needed to do something.
And you enjoy going to Star Wars conventions?
I still go to the Star Wars conventions! A trip to Orlando, a trip to L.A., sign some autographs. I see the same old fans at the same old conventions, they love us - "Heyyy, good to see you here man, haven't seen you for ages!" And the 501st Legion, who have all these clubs around the world – they're my people, all dressed up, the Jango Fetts!
Is it difficult to see out of the Jango Fett helmet?
You couldn't see anything! I remember filming with that mask on, one of the first days in the studio, standing there with no guns, just my fingers pointed out. I thought they could've got me some toy guns, but I didn't even have that, would you believe! I'm standing there right, and can't see or hear anything because I was fogged up from my breathing, and I'm the idiot standing there doing nothing while they're yelling out "Action!" Probably three or four times, then I see someone waving and I thought "Yes, I am the idiot." [laughs] But then you start getting into it and moving about.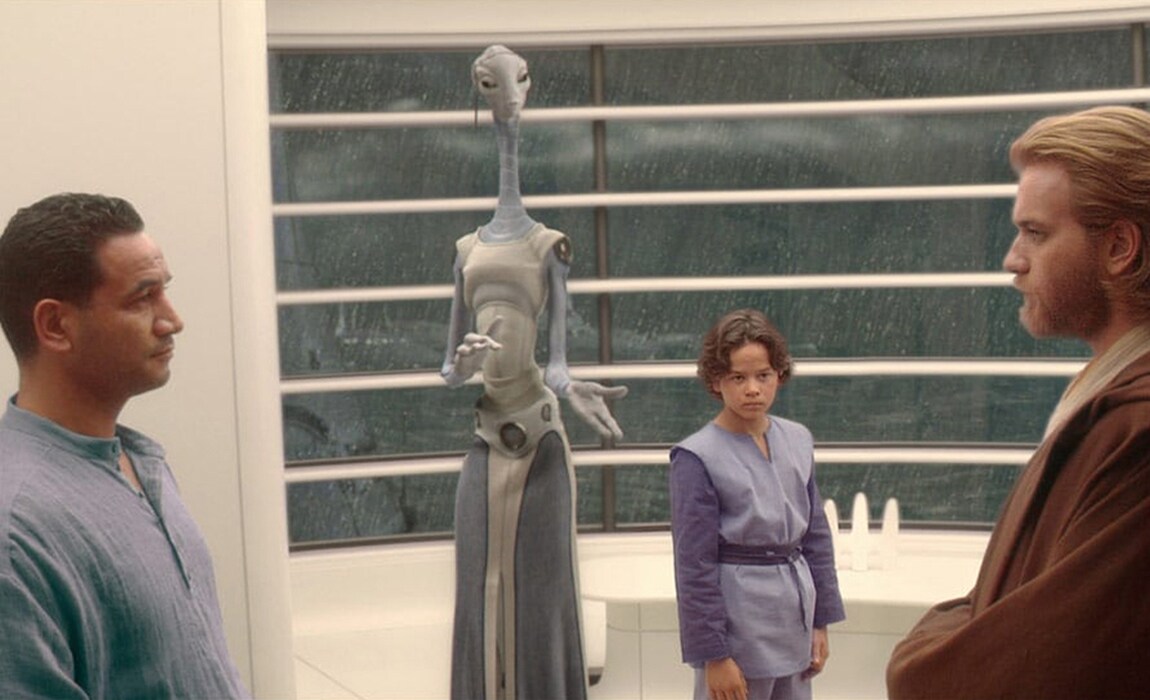 How was George Lucas like to work with?

George was very nice, very cordial, very relaxed. He was wonderful. [The movie's] just big though, hey. You just gotta settle in quick, that's the challenge. Because when you get there you're quite in awe. Walking into those Star Wars scenes on your first day, you really feel the enormity of it so you've got to work on relaxing – especially working with people like Ewan [McGregor, Obi-Wan Kenobi] who'd already done a bit of Star Wars stuff before me – they were all relaxed.
How was it working opposite Ewan McGregor?
Fantastic, yeah. He was very calm, but he was playing a Jedi, so he wasn't doing much. Jedi don't do much – they just keep still under that cape and move their eyebrows every now and then if you're lucky – get some eyebrow acting in [laughs].
It must be pretty cool to think, "I played Boba Fett's dad". Plus your voice gets to live on as Boba Fett, and your face was used for all of the clones!
They're all in my Jango Fett line – I have clones lining up. Then, of course, there's Captain Rex, who's an iconic character. I've also voiced various games. What'll make me really happy is if I get the phone call asking me to play another character – an older Captain Rex or something. I want to pop in on one of these new ones, that would be great. Suggest it to them for me! Let's get on to it!