Check out the 'Loyal, Brave, True' series by award-winning Chinese-Australian artist Tianli Zu, a set of awesome paper art creations that feature elements relating to Disney's Mulan.
Inspired by Disney's Mulan, these gorgeous hand-cut paper art creations are made from Chinese mulberry paper and painted with watercolour. Having first learned the ancient technique of papercutting from her grandmother as a child, artist Tianli Zu takes us through the fascinating process in creating the 'Loyal, Brave, True' series.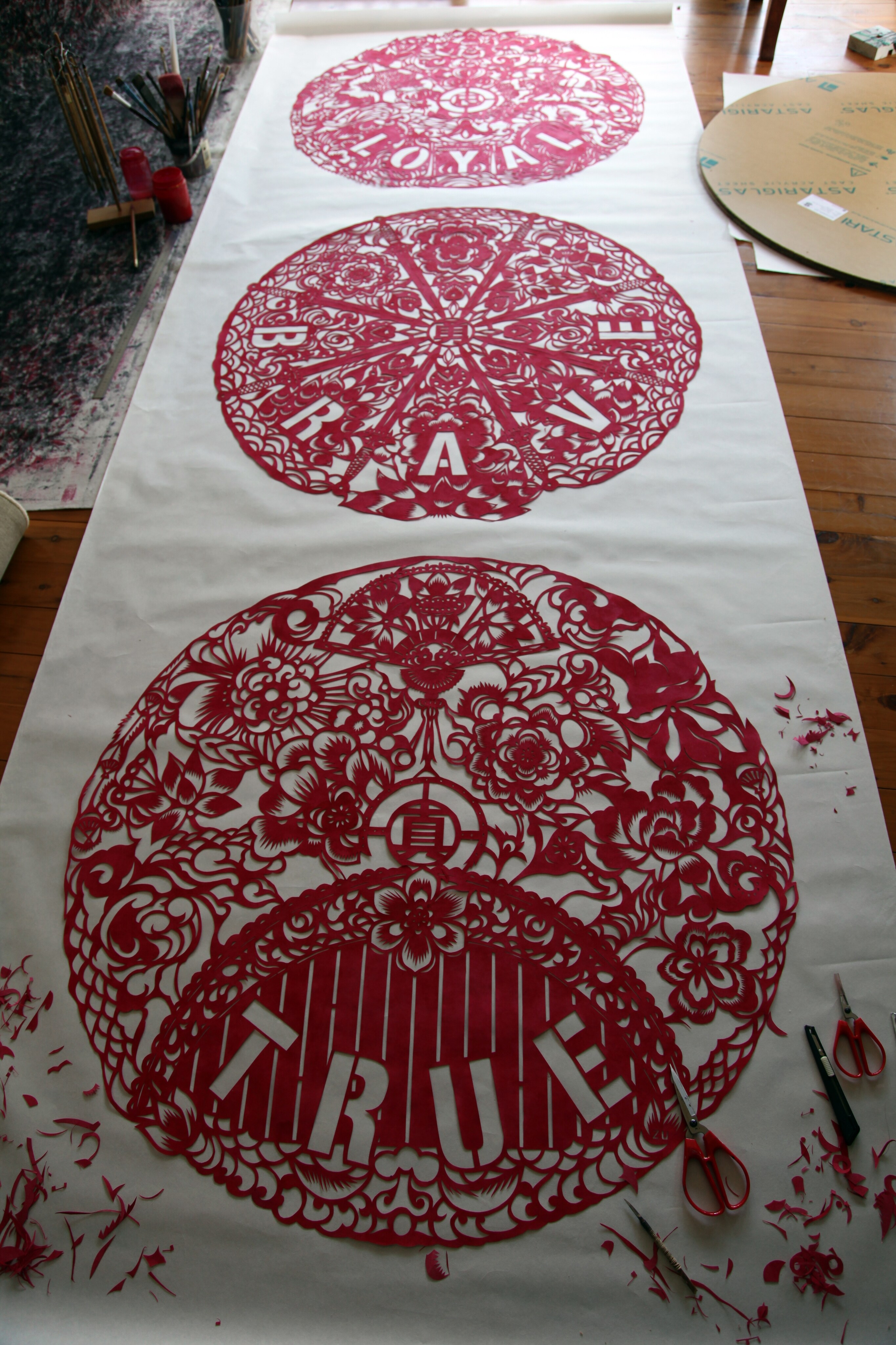 'Loyal, Brave, True' uses recognisable elements from the story of Mulan, a folk tale with modern resonance. The three flowers used, the lotus flower, the peony and the magnolia, are depicted throughout the series to symbolise Mulan's characteristics. These include purity and enlightmenment from the lotus, drawing romance and prosperity from the peonies and dignity from magnolias, as Mulan's name in Engish symbolises nobility.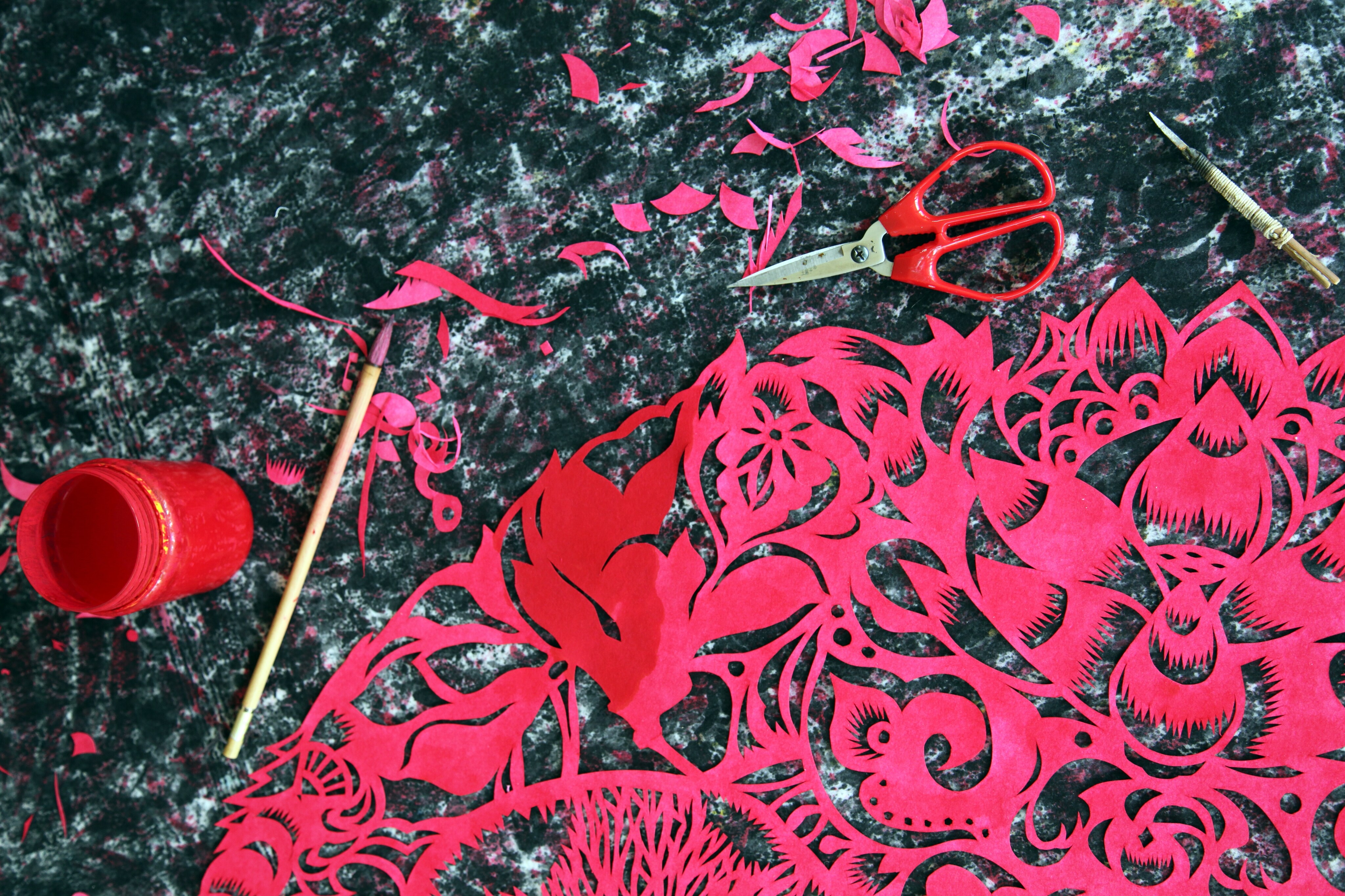 With over 40 years of art-making experience, Zu reveals that she executes the papercuts by hand without any templates. It sually takes Zu several months to produce one large piece of work, but 'Loyal, Brave, True' was completed in 40 days. She painted each papercut more than 10 times on each side with peony red, a traditional Chinese colour, to ensure the colour was fresh and incisive. To let the work dry naturally, she painted the paper each night before going to sleep.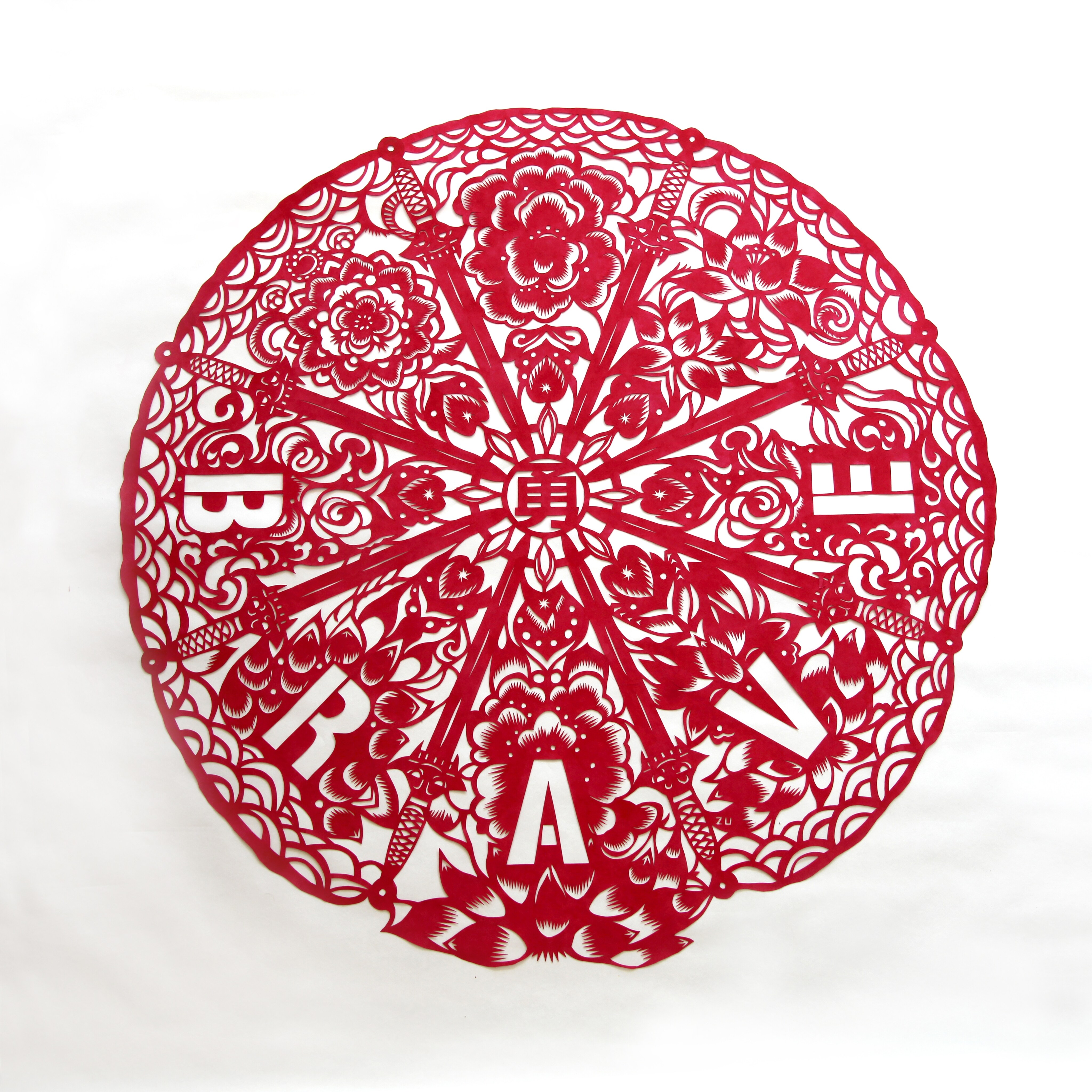 In the series, 'Loyal' depicts Mulan's devotion to her family, tying in her strong connection with her parents and sister. The cutouts of horses, mountains, and seas represent Mulan's determination, overcoming any challenges encountered along her journey. 
Meanwhile, the main element in 'Brave' is Mulan's sword, symbolising her bravery. The outer ring is decorated with patterns of water, symbolising eternity. Lastly, 'True' depicts Mulan's hair comb and fan, which showcase her beauty, youth, and obscured female identity.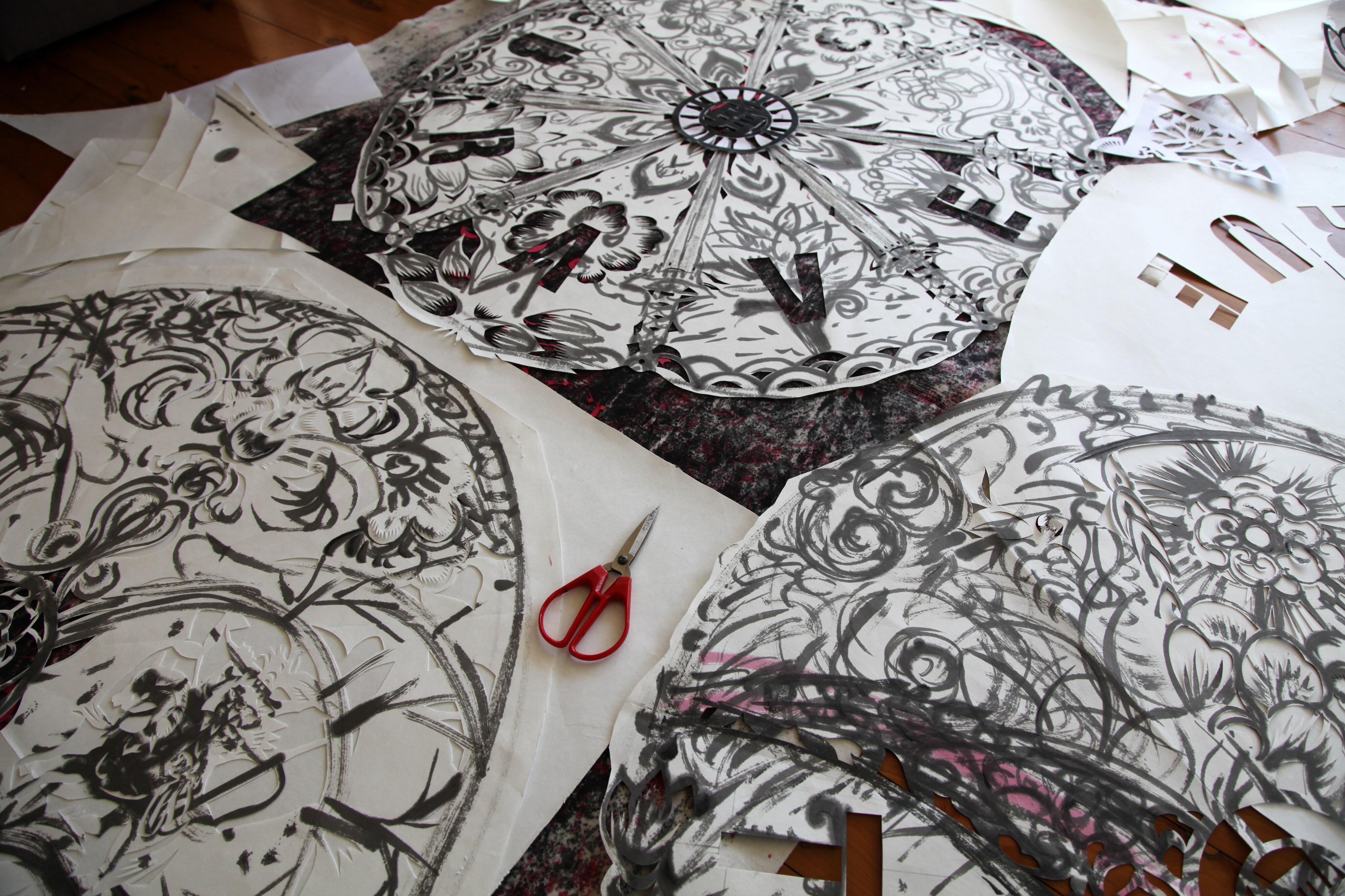 Explaining why she used circles for the series, Zu said: 'In Chinese culture, the circle stands for fulfilment and oneness. Although there are opposing forces – Yin and Yang – these forces form a circle. The cutout and solid together create a whole.'
'I felt like I was dancing with a sword when I cut through the paper. I even danced in my dreams,' Zu added.