Get hooked on your new favourite series this November! Join Thomas-Brodie Sangster and more in Australian Original series The Artful Dodger, witness Emma Corrin solve the mystery in A Murder at the End of the World, or get the holiday spirit started with the return of The Santa Clauses.
Sign up to Disney+ now to start streaming these titles, plus more!
Featured content current at time of writing. Availability may vary by territory.
The Artful Dodger
Available to stream on Disney+ from 29 November
Set in 1850s Australia, in the lively colony of Port Victory, Jack Dawkins (Thomas Brodie-Sangster) is The Artful Dodger, whose fast, pickpocketing fingers have turned into the skilled hands of a surgeon. Dodger's past returns to haunt him with the arrival of Fagin (David Thewlis), luring him back into a world of crime. A greater threat – to Dodger's heart – is Lady Belle (Maia Mitchell), the Governor's daughter, determined to become the colony's first female surgeon. It's an irreverent tale of reinvention, betrayal, and love - all with a twist. Also stars Australian talent Damon Herriman, Miranda Tapsell, Tim Minchin, Susie Porter and many more.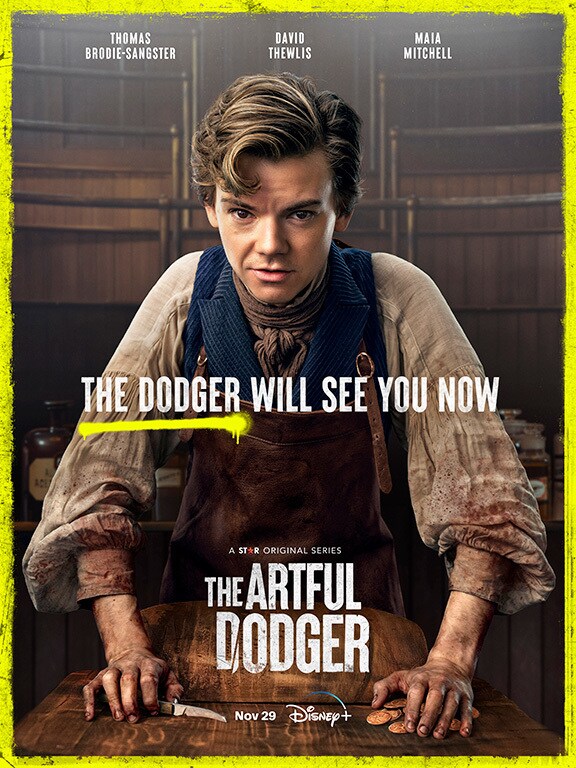 A Murder at the End of the World
Available to stream on Disney+ from 14 November
Look for clues in this mystery series with a new kind of detective at the helm – a Gen Z amateur sleuth and tech-savvy hacker named Darby Hart (Emma Corrin). Darby and eight other guests are invited by a reclusive billionaire (Clive Owen) to participate in a retreat at a remote and dazzling location. When one of the other guests is found dead, Darby must use all her skills to prove it was murder against a tide of competing interests and before the killer takes another life.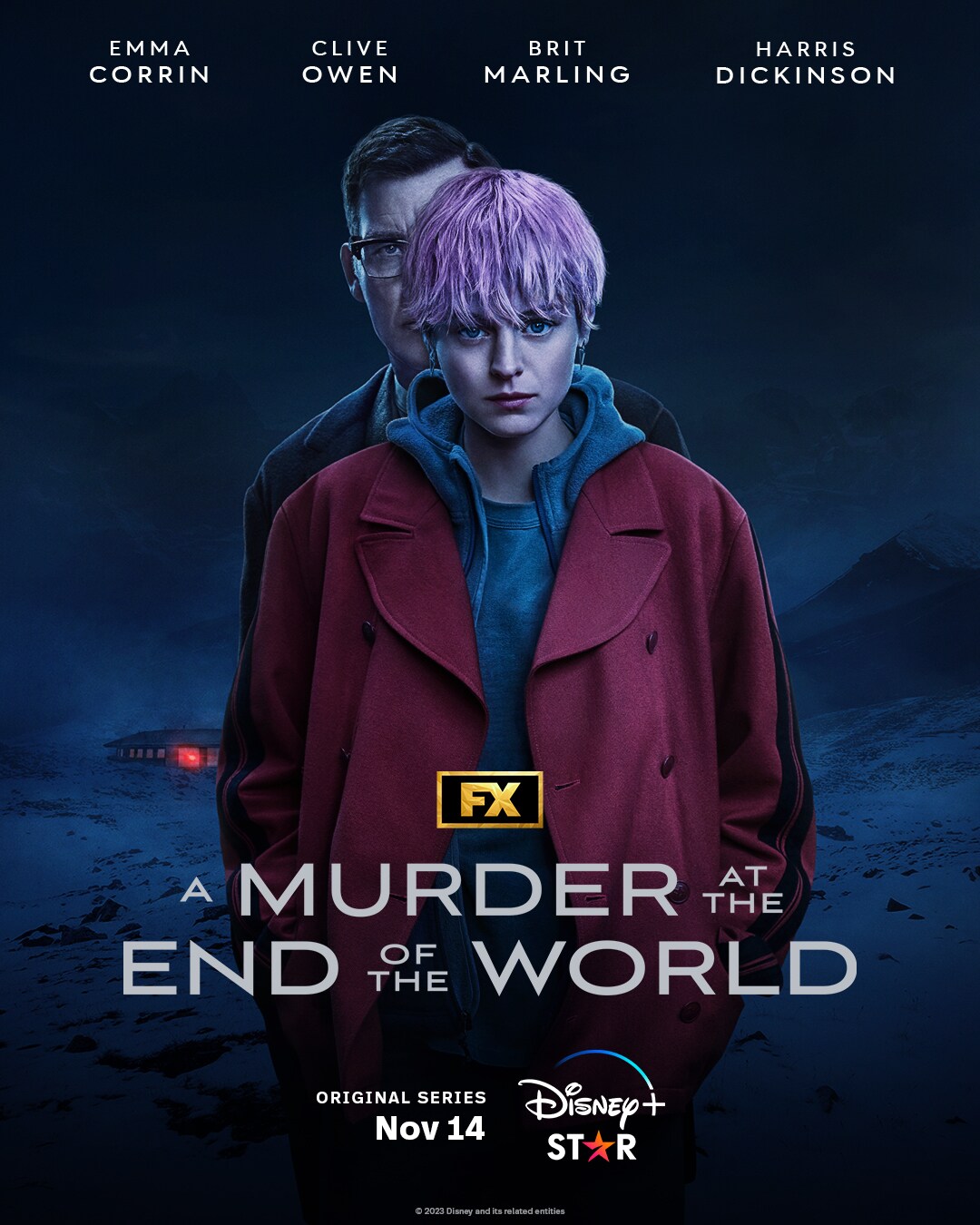 The Santa Clauses S2
Available to stream on Disney+ from 8 November
With Christmas magic at an all-time high, Scott Calvin (Tim Allen) sets his sights on the future, naming Cal the next Santa. The rest of the Calvin family, Carol (Elizabeth Mitchell) and Sandra, have big roles to play as Scott transitions Christmas into a full-blown family business. Unbeknownst to the North Pole, Magnus Antas aka "Mad Santa" (Eric Stonestreet) is accidentally unleashed by a Santa fanatic and is coming to defeat Scott Calvin.
Dashing Through the Snow
Available to stream on Disney+ from 17 November
Eddie Garrick (Lil Rel Howery) is a good-hearted man and social worker who has turned his back on Christmas. At the request of his wife, Eddie takes their nine-year-old daughter Charlotte to work with him on Christmas Eve, where they meet a mysterious man in a red suit named Nick. Eddie and Charlotte are then taken on a magical adventure that just might restore his faith in Christmas.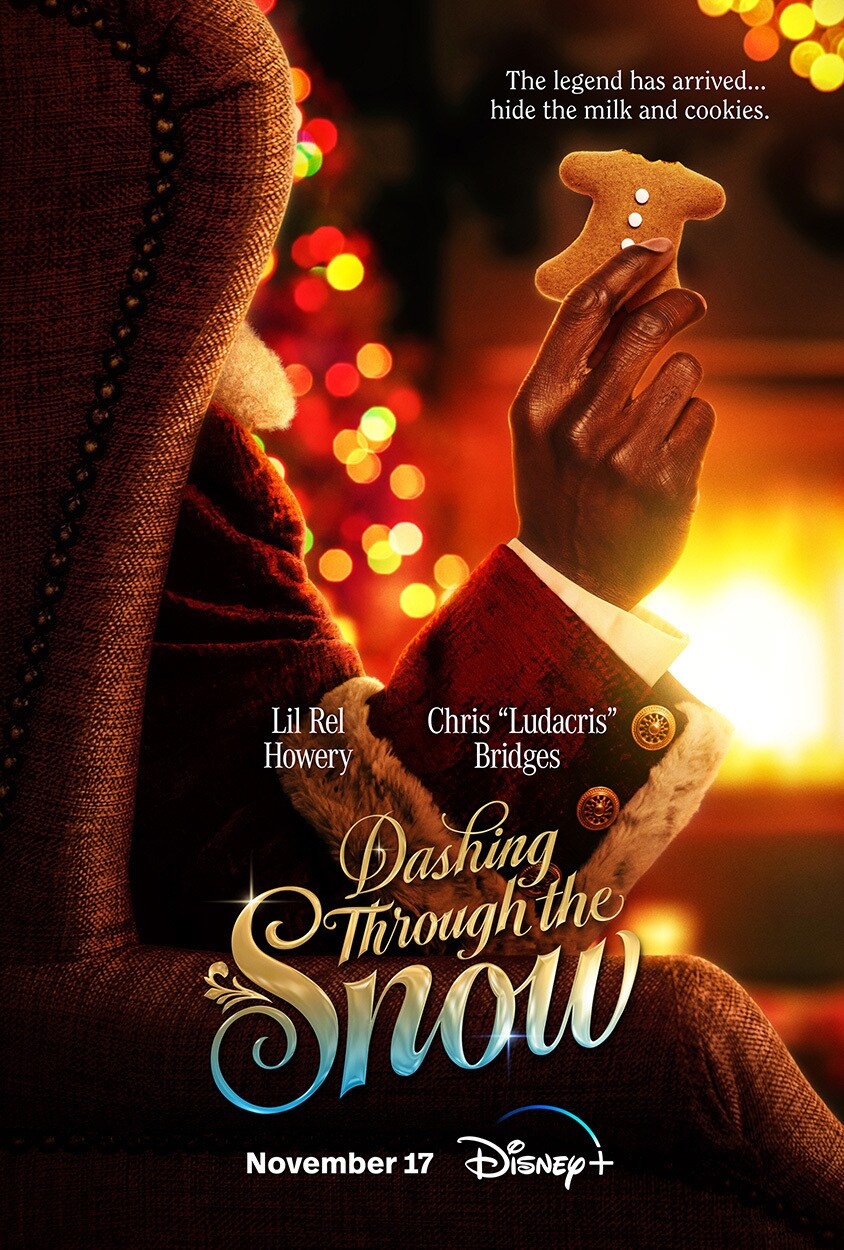 Behind the Attraction S2
Available to stream on Disney+ from 1 November
Hop aboard this ride behind Disney Parks' most iconic and beloved attractions. Explore quintessential Disney Parks' attractions including Pirates of the Caribbean, Big Thunder Mountain Railroad, Indiana Jones Adventure, EPCOT, The Food, and Nighttime Spectaculars. Meet the Imagineers behind these attractions, as well as the Cast Members who operate them— and prepare to be wowed!