Mother's Day is coming up soon and we have great gift ideas to reward your mum, stepmum, nanna, sister, aunty or friend and show how much you appreciate everything she does.
They're the best hug-givers, problem-solvers, and fixers of ouchies, and they know how to make you feel loved as nobody else can. It's time to thank the ones who raised us and support us by giving them a day that's all about them.
Mother's Day always sneaks up so quickly, but luckily, we have a bunch of ideas to help you find the perfect gifts and some adorable printable cards so you can say all those things you want to say.
*Spend £120 or more on the ShopDisney UK website for free delivery to Australia and New Zealand. Helpful hint: Prices are always displayed in Pound Sterling (GBP). Conditions apply.

For those who love to stay in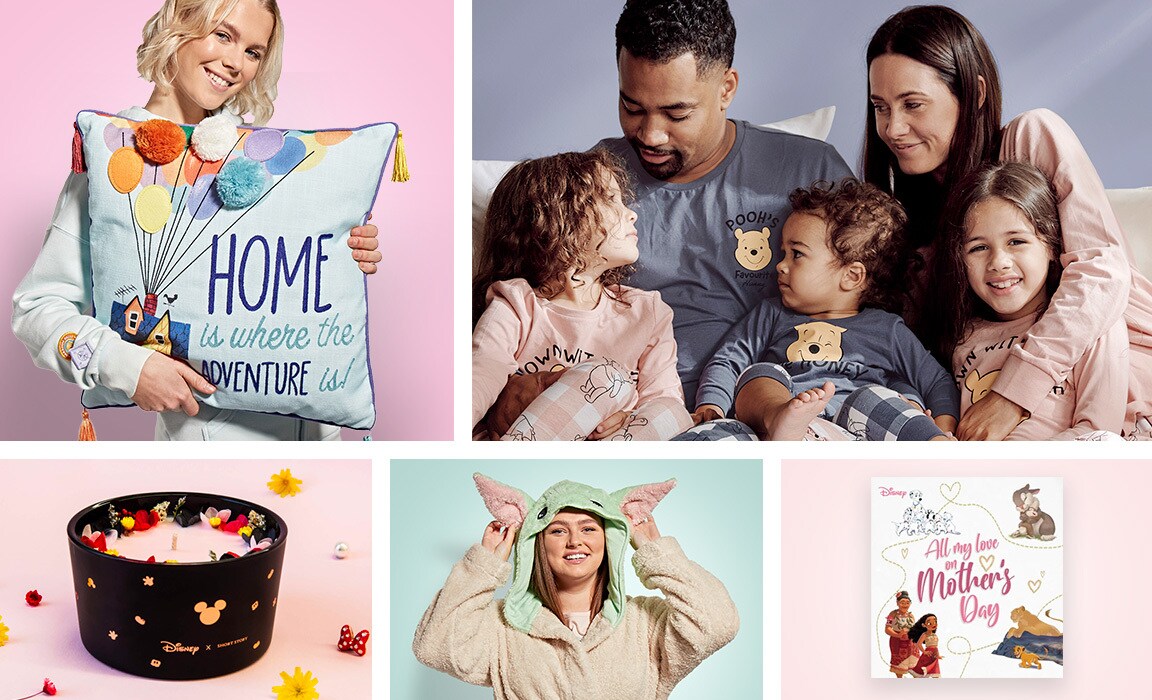 The little ones will enjoy this present as much as the recipient. All My Love, available from Booktopia, is a picture book of character artwork from Disney Studios featuring gorgeous quotes that express why we love the caregivers in our lives. She can bring the adventure indoors with this range of Up homeware, collectibles, comfy clothing and more. It's available from shopDisneyUK where you'll also find collections from your favourite Disney, Pixar, Marvel and Star Wars characters, movies and series. Add a sprinkle of magic and enchantment to her home with Short Story's Mickey Mouse, Disney Princess and Disney Villains collections of candles, lamps, trinkets and artworks.

It doesn't get cuter than Grogu and it doesn't get cosier than this Grogu dressing gown from shopDisney UK. Give mum the sweetest excuse for a day of lounging with Target's new Winne The Pooh pyjama set. There are sets for the rest of the family too. 
Gather together on the couch and let mum, nanna, or the one you're treating this Mother's Day decide what to watch with a one-year Disney+ gift subscription. Disney+ is the home of Disney, Pixar, Marvel, Star Wars, National Geographic and now Star. With everything from comedy, drama, romance, sci-fi and action, she'll find one or ten favourites, classics or new titles to add to the day's watchlist. Here are our picks of movies, shorts and shows to kick things off: Soul, Brave, Mulan, The Devil Wears Prada, The Greatest Showman, Maleficent, Juno, Ever After, Bao, Out, Grey's Anatomy, Ugly Betty, Arrested Development, How I Met Your Mother and National Geographic's Secrets of the Whales.
*Title availability and classification information may vary by region.
For those who love to be out and about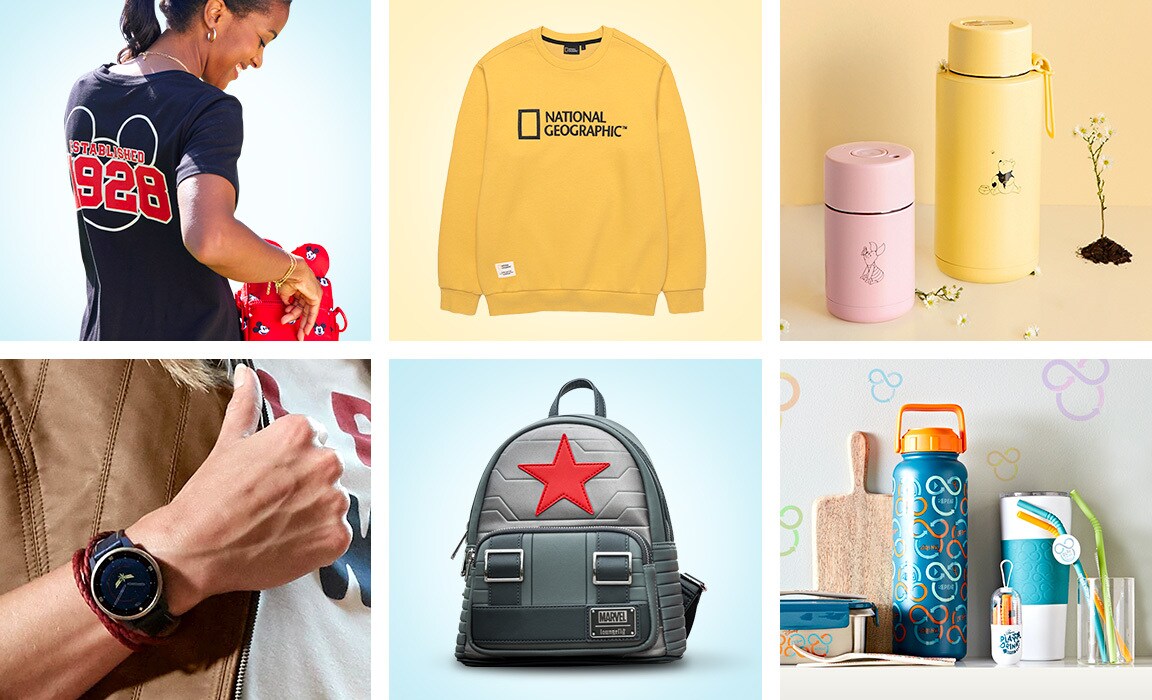 You'll hit it out of the park with a gift from the new Mickey Mouse Baseball Collection of clothing and bags on shopDisney UK. She'll be ready to jump into action and save the world (again) with a backpack from Zing's The Falcon and The Winter Soldier range or a special edition Captain Marvel or Rey from Star Wars Garmin smartwatch. Make sure she's snug and dry for all her explorations with some National Geographic gear from shopDisney UK. Keep that warm feeling flowing wherever she goes with a reusable coffee cup from Frank Green's Winnie The Pooh gift set, and don't forget the snacks courtesy of the Repeatables sustainable range of cutlery, lunchboxes and drinkware from shopDisney UK.
For those who love to style it up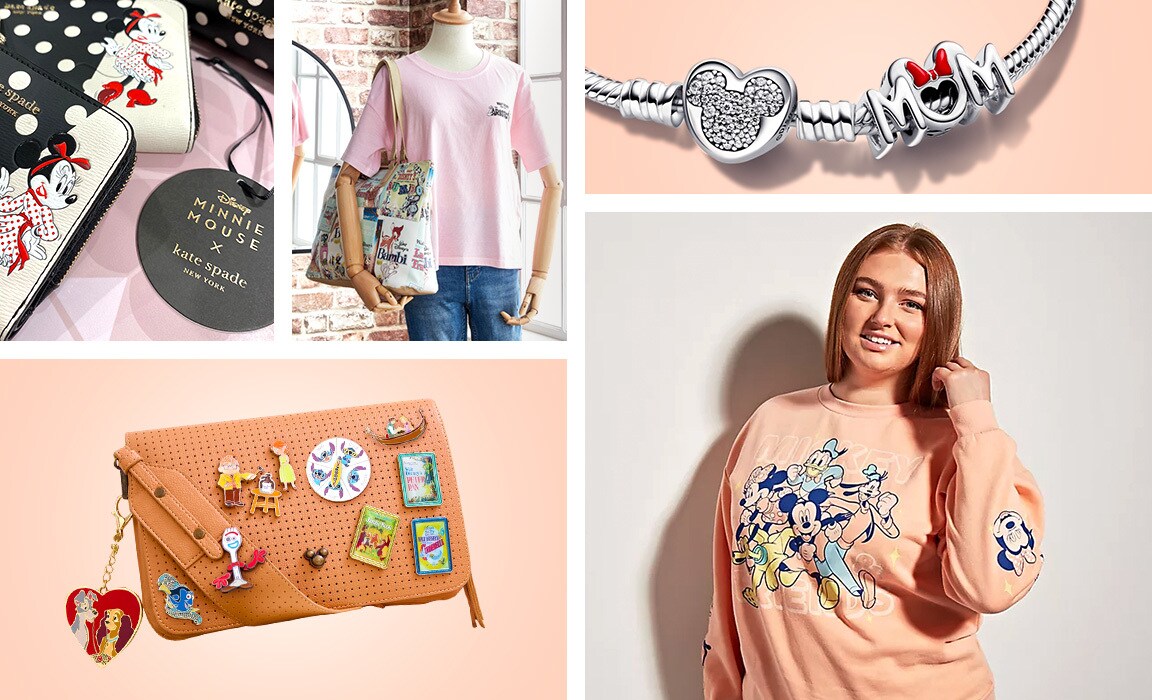 Kate Spade's new collection features our favourite fashionista! The Minnie Mouse Collection includes wallets, totes, satchels, jewellery and more. You can give her another spot of Minnie style with Pandora's new Mother's Day collection. The bracelets, charms, and necklaces feature Mickey, Lady and the Tramp, Dumbo, and Lilo and Stitch. You'll also find collections for other Disney characters, Star Wars, Pixar, Alice in Wonderland, and Disney Princess. She'll love the timeless look of clothing, bags and accessories inspired by Disney's vintage posters from shopDisney UK.  She can customise her style with a little character from their range of pins, badges, patches, and keyrings or a fun Disney headband. Oh boy! Retro comfort is back with The Mickey and Co. collection inspired by 80s and 90s designs and made by using up to 50%  fibres from recycled plastic bottles, also available from shopDisney UK.
For those who love to be entertained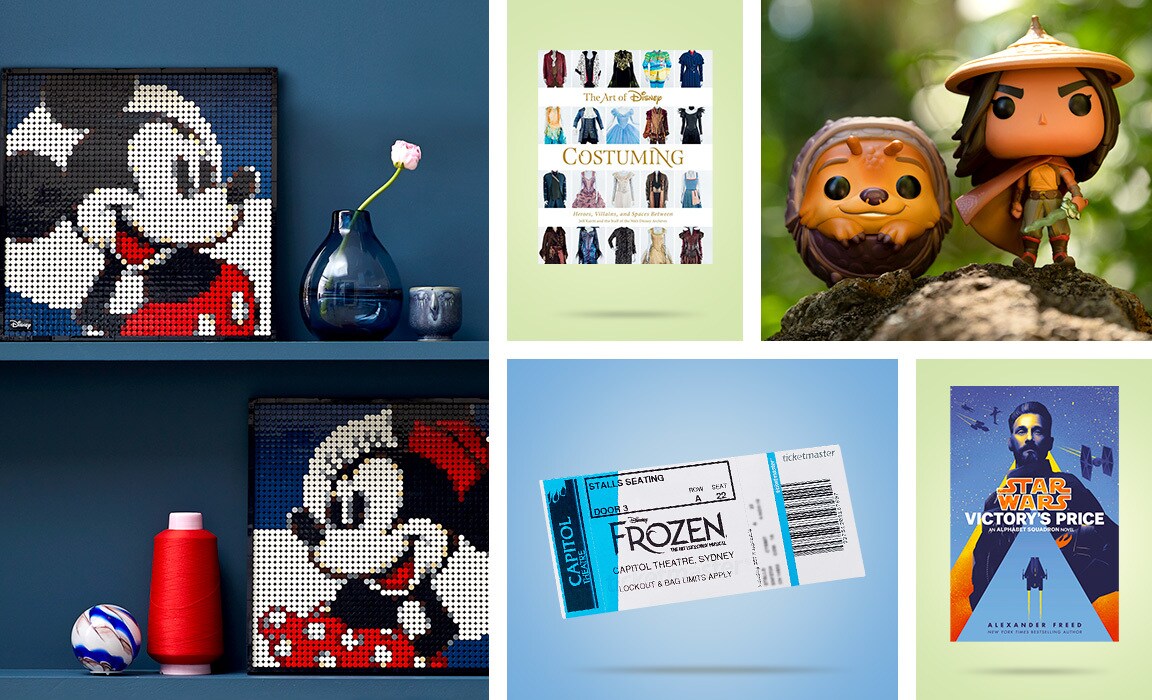 The Australian production of Frozen the Musical has been wowing audiences with its 440 stunning handmade costumes, mind-blowing and innovative stage design, and outstanding performances led by Jemma Rix as Elsa, Courtney Monsma as Anna, and Matt Lee as Olaf. If you know someone worth melting for, then take them on a journey to Arendelle. Frozen the Musical plays Sydney's Capitol Theatre until 23 May and then plays Melbourne's Her Majesty's Theatre from 9 June. Book tickets.
The weather is starting to get a little icy, but the cold never bothered bookworms anyway. The Art of Disney Costuming available from Booktopia explores the beauty and craftmanship behind costumes from animated classics through to Disney Parks. If she's after an action-packed tale then Star Wars: Victory's Price is the novel you're looking for. It's the final in the Alphabet Squadron trilogy and is available from Dymocks. 
Disney fans who also love to get creative will be very happy to get their hands on a LEGO® Art set. Use 2,650 pieces to create a mosaic of Mickey or Minnie, or combine two sets and have both! You can purchase the set from Amazon and there is also Star Wars and Marvel LEGO® Art available. The sets include a frame and hanging element. 
Disney's latest adventure movie, Raya and the Last Dragon introduced us to a brand-new hero, Raya, a clumsy yet powerful water dragon, Sisu, the most adorable sidekick, Tuk Tuk, and a squad of brave misfits fighting to save their world. Their obsession with food is totally relatable and their teamwork is inspiring, and now mum can have the squad alongside her on her desk or shelf. Raya and the Last Dragon character Pop! Vinyl figures are available from Zing Pop Culture.