Marvel fans, the wait is almost over. Marvel Studios' long-awaited Black Widow will be released in cinemas 8 July, with tickets on sale now, or order it on Disney+ with Premier Access 9 July! 
*Subscription required for Disney+. Additional fee applies to Premier Access. Conditions apply.
The action-packed thriller tells the story of Natasha Romanoff (Scarlett Johansson), aka Black Widow, as she finally confronts the untold, dark story of her origins, her family, and the relationships she left behind long before she was an Avenger. Joined by her sister Yelena (Florence Pugh), Natasha must fight an enemy from her past who is relentlessly trying to bring about her demise. 
Black Widow is the first film in Phase Four of the Marvel Cinematic Universe. Directed by Cate Shortland and produced by Kevin Feige, the movie also features David Harbour as Alexei, aka the Red Guardian, and Rachel Weisz as Melina. 
We had the chance to visit the set of Marvel Studios' Black Widow and talk to Scarlett Johansson and Florence Pugh.
When asked what Yelena's relationship with Natasha is like, actress Florence Pugh says it's typical of any younger sibling's relationship with their older sister. "Yelena is deeply annoying and pretty much [pokes fun at] everything that Natasha does, but fundamentally they have a very unique and strong relationship that drives them through the film," she explains. 
Their relationship growing strong again after years of being apart is the true heart of the movie. "[It's about] where we came from, how we are broken, and how we fix it," Florence affirms. Scarlett agrees, "It's a very special relationship. I think that [it's] grounded in a shared experience, and with that comes many complicated feelings, of course. Not all good fuzzy ones, but visceral, real, grounded ones. I have a lot of empathy for that relationship and those characters' history and trauma. That shared history, as dark as it is, is what brings them together."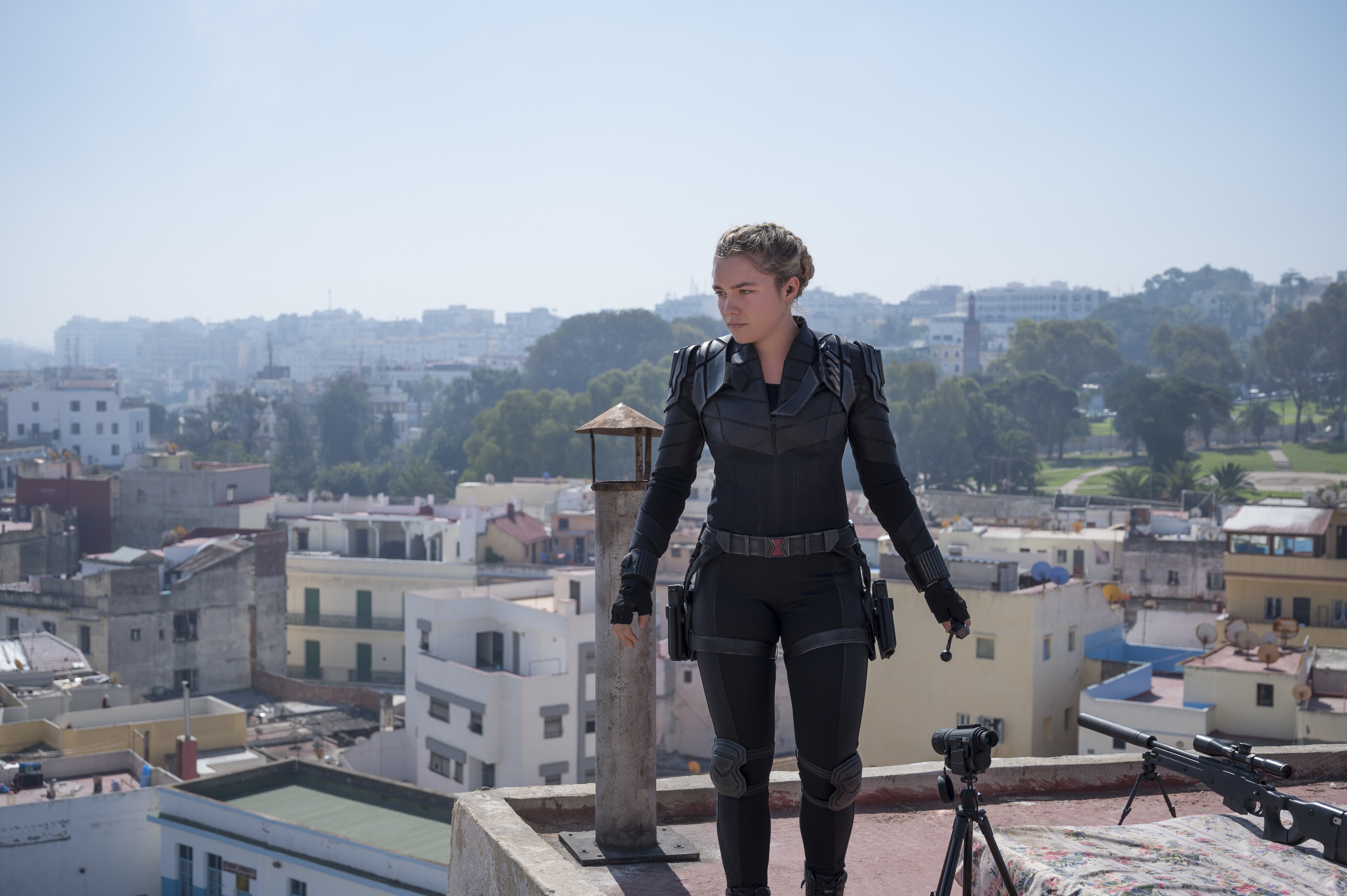 To play such an action-packed role, the actors had to do a great deal of training for the fight scenes. Although Florence was new to Marvel, she wasn't at all nervous to train. "I fell in love with that kind of movement and stunts when I did a wrestling film [prior], so coming onto this, I knew that it wasn't intimidating. I really enjoyed it," she beamed. "Even though you have a stunt double, the team is very excited when you want to do more of your own stunts. They really want you to do as much as possible. So within the first two weeks of getting the job, I was in the warehouse learning how to kickbox from one of the best kickboxers around." 
The team wasted no time putting her training to use, as her first scene with Scarlett was a fight scene. "It's amazing how much they want you to enjoy and [to] do, and they will create fights that you are capable of doing, if you're up for it. That was so exciting, [that] I actually got to be in there and really shove Scarlett Johansson against a kitchen counter," Florence laughs. "But it was great, and we fell in love during that fight because it was just so messy and cool."
Here are some behind-the-scenes photos of Scarlett and Florence: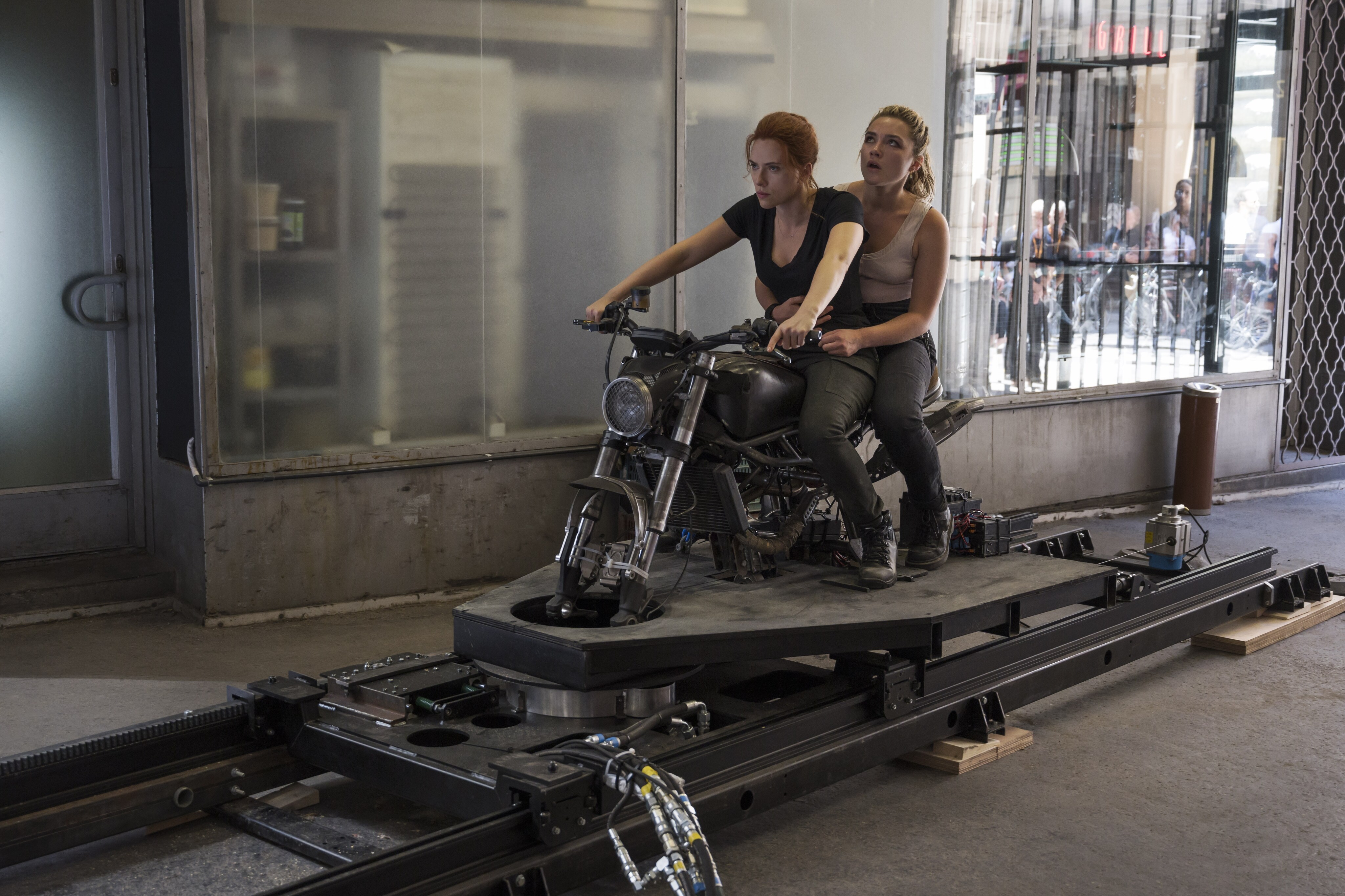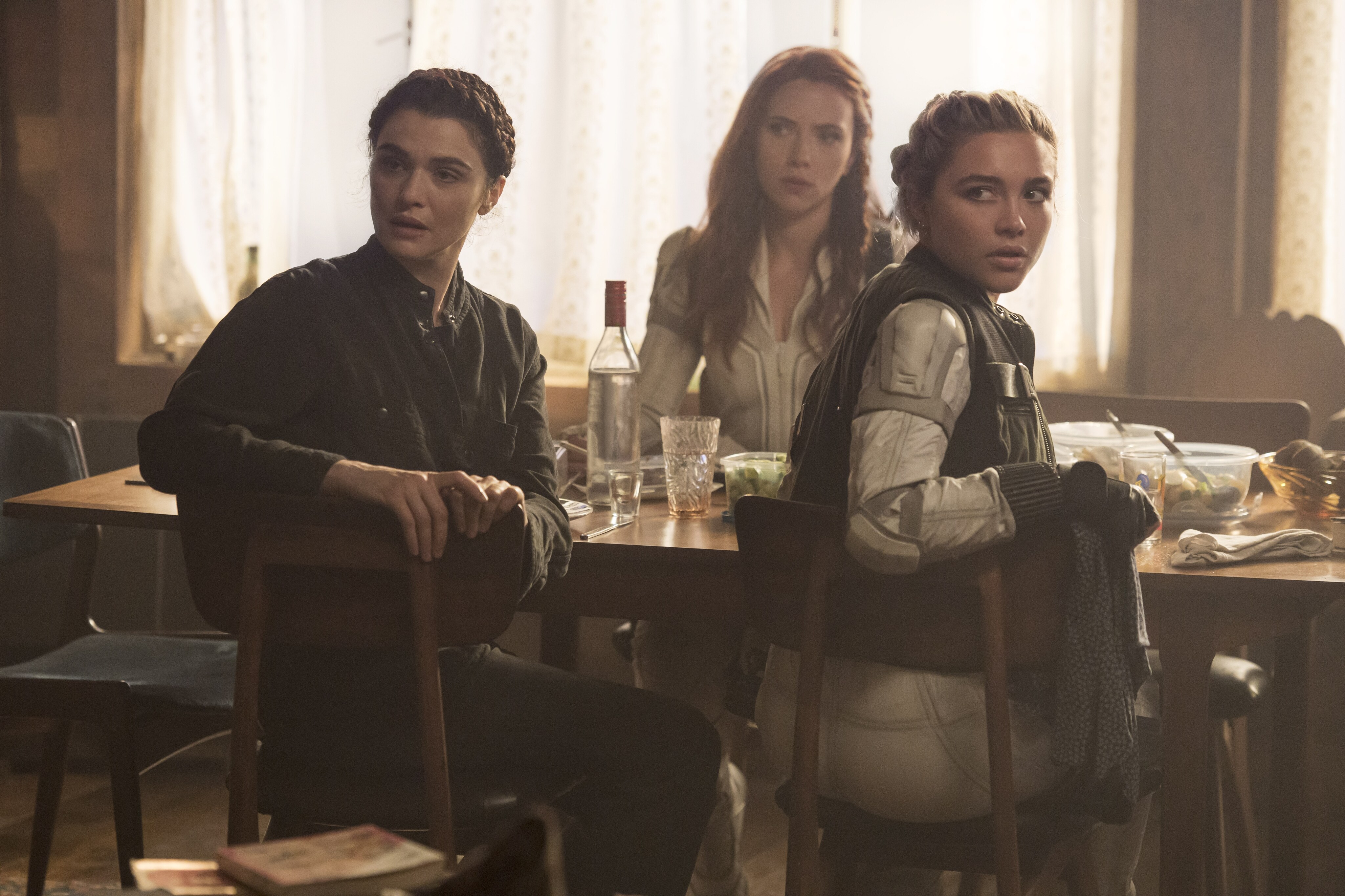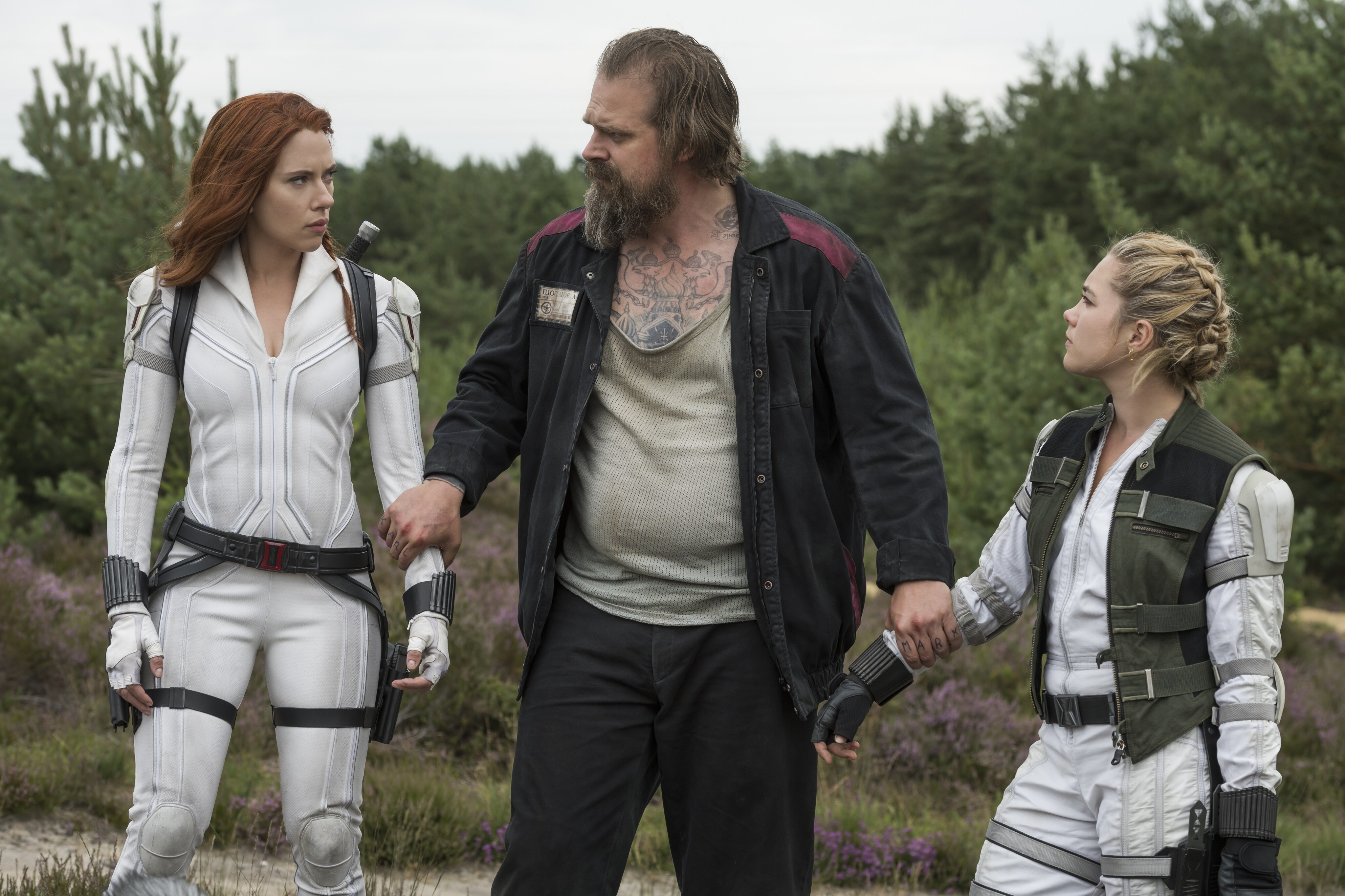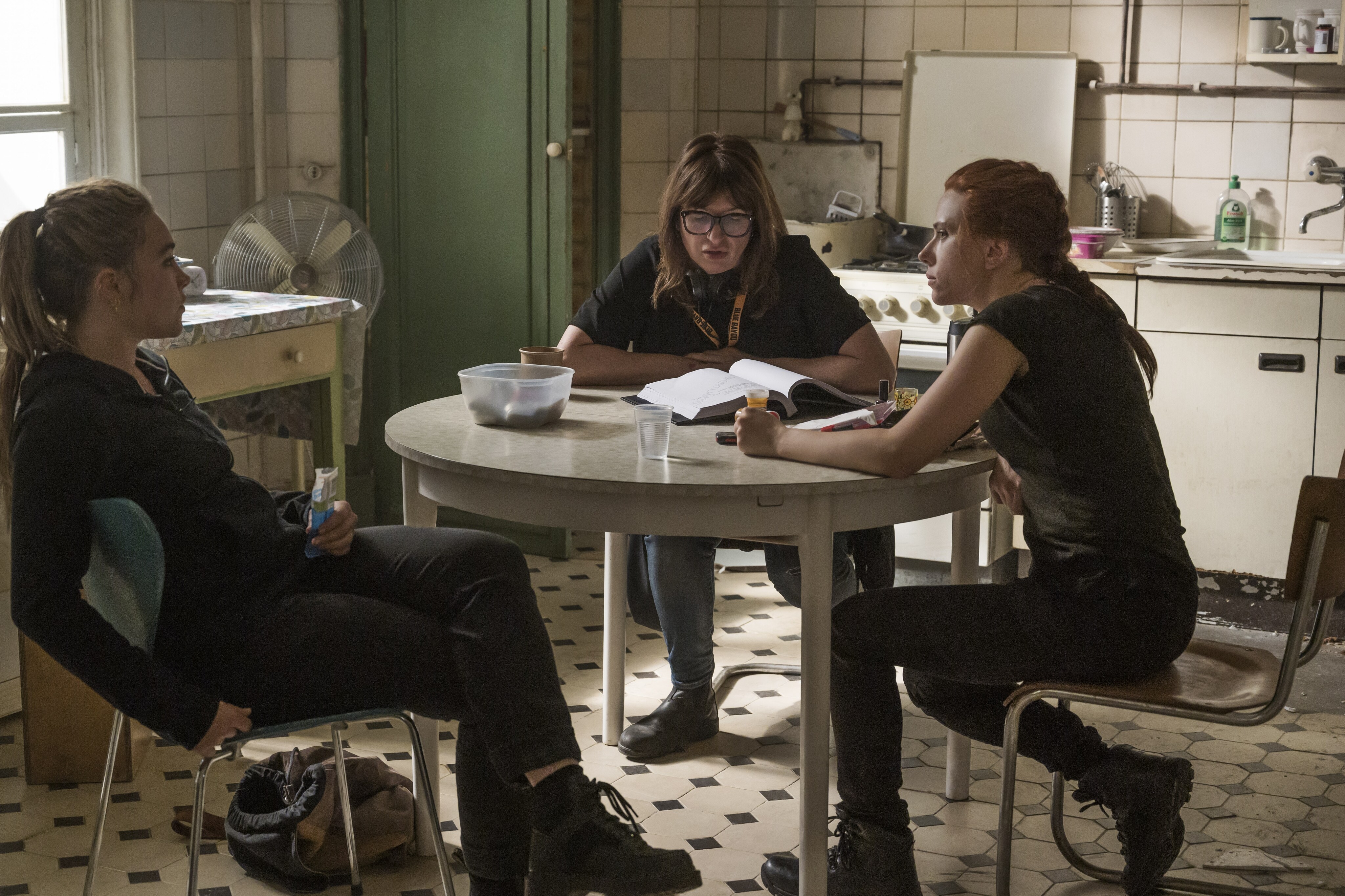 Those types of training and fight scenes are just another day in the park for Scarlett, having been in the Marvel Studios family for over a decade. But the installments have changed, just as the character has over the years. "I think part of that change [is] also in me, too. I'll be 35 years old and I'm a mom, and my life is different — obviously ten years has passed and so much has happened." She details, "And I have a more evolved understanding of myself as a woman. I feel more forgiving of myself, sometimes probably not enough, but I'm more accepting of myself, I think." 
All of this, she feels, added to the decision to move away from perhaps the more well-known sides of the character. "In [the] Iron Man 2 kind of beginning phase, Natasha [used] it as a kind of means to manipulate a situation and be coquettish and sly, and then [suddenly] she's like, taking your legs out, right? [But] it's changing now. You kind of come into your own and you understand your own self-worth. I think a lot of young girls [will be] getting a much more positive message. [And] it's been incredible to be a part of that shift and be able to come out the other side and not just be a part of that old story, but actually evolve. It's pretty cool."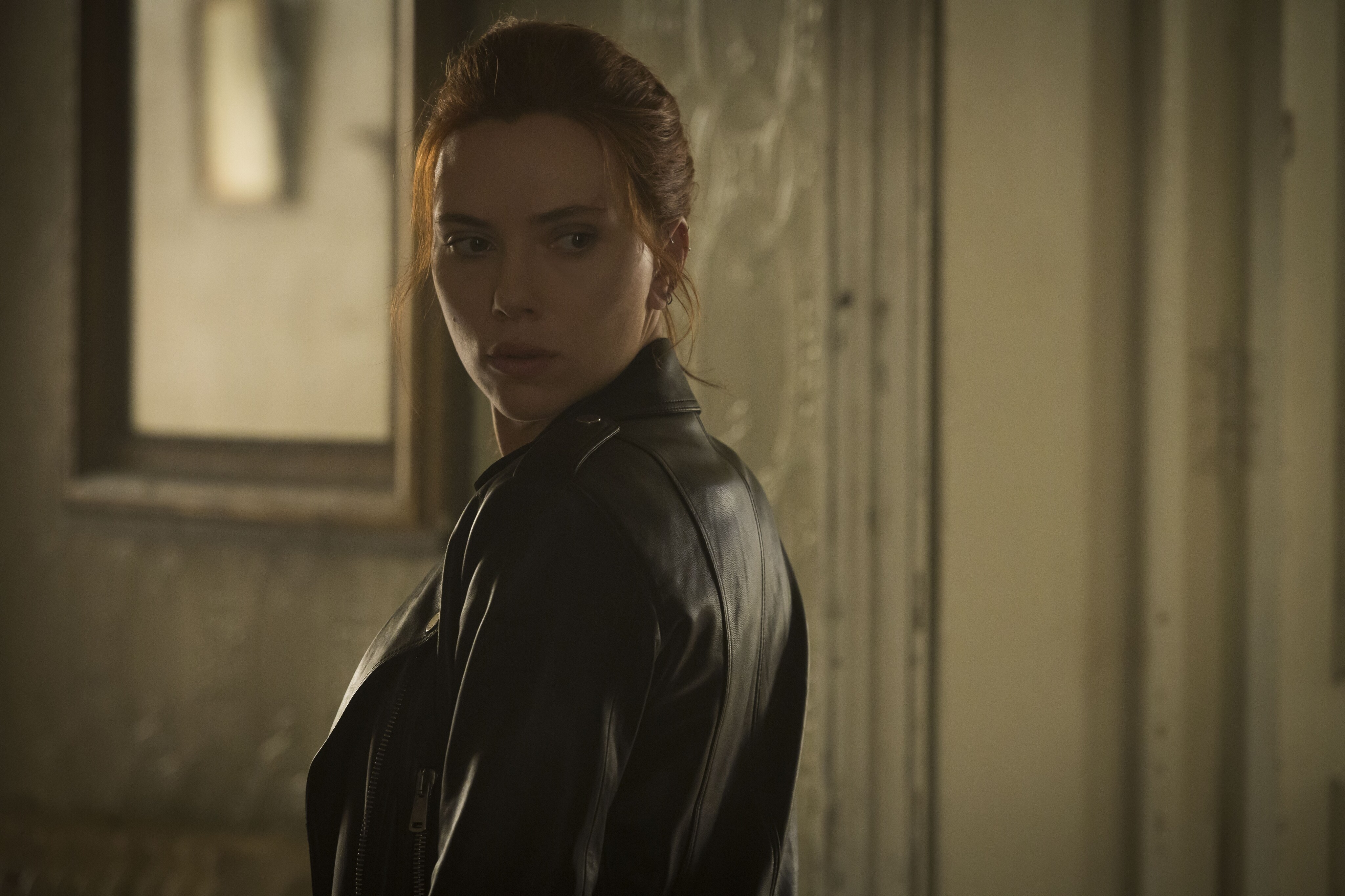 This film will also show more of Black Widow's human side, like her compassion. "You've seen glimpses of it, and it's developed [over time] as we've been able to bring the character kind of to the forefront in different installments, but she's a very compassionate person. And that compassion is actually what drives a lot of her decision-making. She's also practical and pragmatic, but I don't think those two things necessarily have to work against one another. And that part of her I think is what really touches me," describes Scarlett. All of this character development simply adds to the action-filled, superhuman, powerful, and brilliant storytelling that audiences have come to love in the Marvel Cinematic Universe.
We are so excited to see this movie! 
Don't miss Marvel Studios' Black Widow, coming to cinemas 8 July, with tickets on sale now, or order it on Disney+ with Premier Access 9 July.

*Subscription required for Disney+. Additional fee applies to Premier Access. Conditions apply.