Marvel Cinematic Universe (MCU) and classic television fans alike are in for a real treat as Marvel Studios debuts their first-ever series. WandaVision is now streaming on Disney+, starring veteran MCU actors Elizabeth Olsen as Wanda Maximoff and Paul Bettany as Vision, and featuring the comedic chops of Kathryn Hahn (who plays Agnes, their next-door neighbour). WandaVision dives into the world of classic sitcom television and pays homage to American sitcoms on a whole—taking us on a journey that is nostalgic, mysterious, and oh so exciting.

The nine-episode series begins with little to no background information—you simply see that Wanda and Vision are married, and are attempting to begin a "normal" life in a new town in the 1950s. The show stays true to the typical '50s sitcom format without feeling satirical. The first episode was even filmed in front of a live studio audience, like a sitcom normally was in that era.
"We wanted to be as authentic as possible," says director Matt Shakman, who directed all nine episodes. "That was one of the biggest goals… production design, cinematography, costuming, everything." Olsen chimes in, "There aren't many opportunities as an actor to explore as many genres and tones as we do in this series. It was as much of a challenge as it was a joy."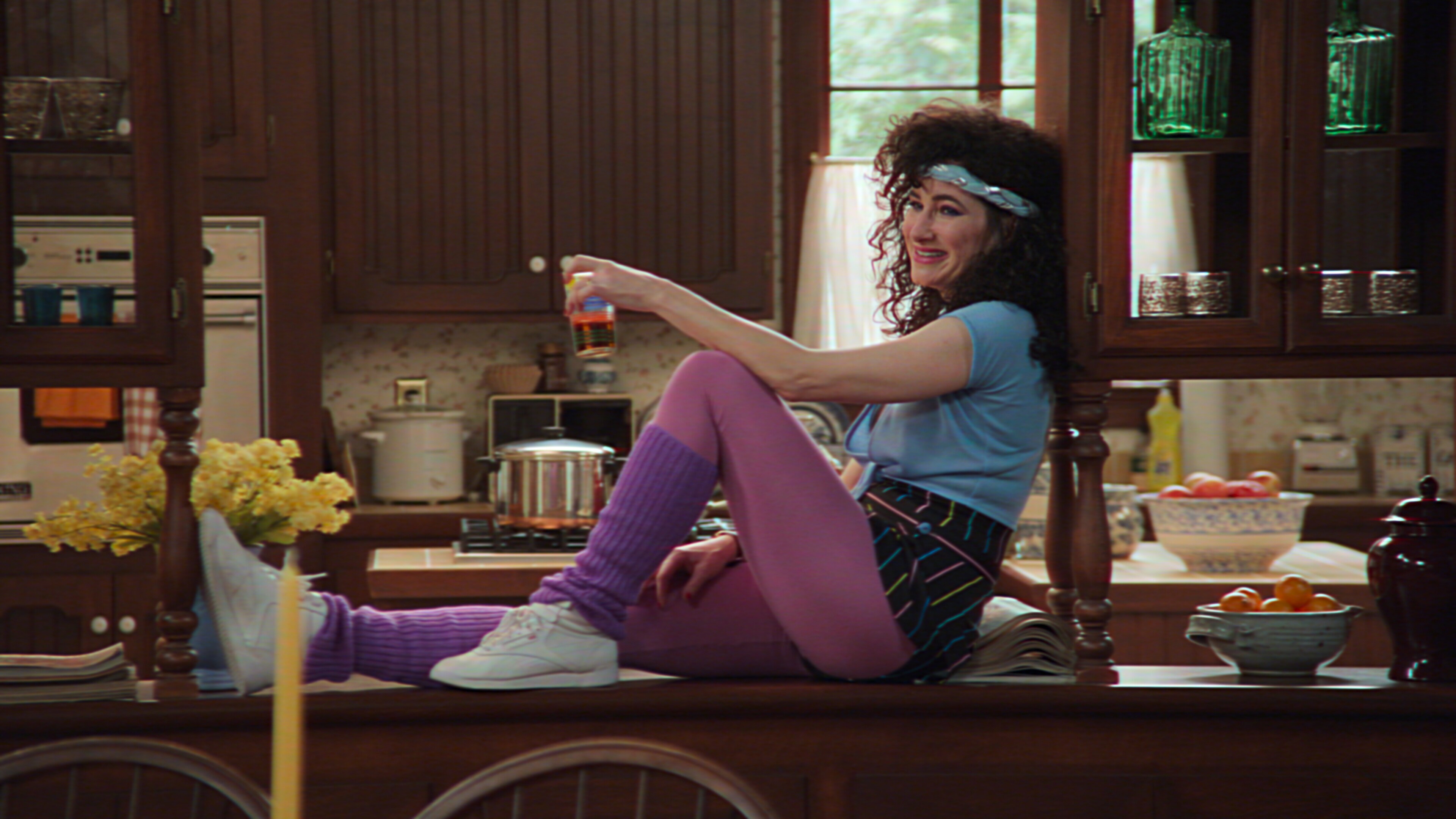 As if that weren't impressive enough, as the series progresses, the time periods shockingly progress as well — requiring the show to completely transform its look. The studio set, the characters' style of speaking, walking, and wardrobe… all the little nuances that indicate a different time period all update accordingly. However, no one except the creative team knows how far it goes. "I wouldn't want to ruin it for everybody," Shakman quips. "But we definitely do take quite a trip." 
Bettany was worried about how Vision would translate in different time periods at first. "As I read the script, [I wondered] how do I keep him the same?" he shared. But then he realised it would work. "[Vision's] always been becoming something else, you know? He's Jarvis, he's part Ultron, he's part Tony Stark, and he's omnipotent, but he's also this sort of naive ingenue," he mused.
Meanwhile, other odd details about the neighbourhood slowly come into focus, suggesting that although things look okay on the surface, something is not quite right in this little town. And that is where things become a little mysterious …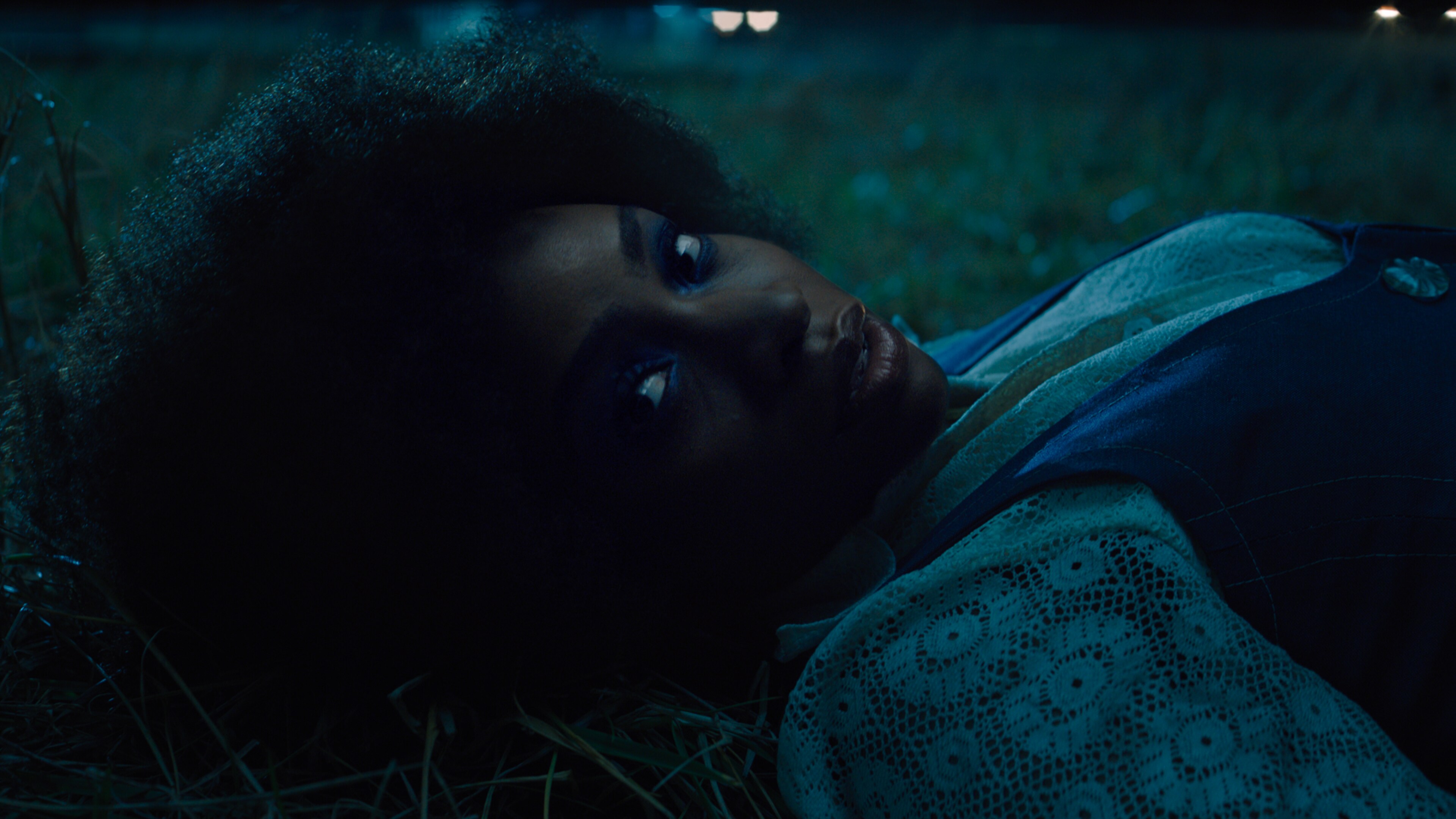 While the couple attempts to acclimate to their neighbourhood and take on a seemingly ordinary life, they spend a great deal of time trying to conceal their extraordinary powers from their neighbours and coworkers. Other familiar faces from the MCU join the duo in the series, including Randall Park (Jimmy Woo from Ant-Man and The Wasp) and Kat Dennings (Darcy from Thor). A new face to the MCU family is Teyonah Parris as Monica Rambeau, the daughter of Captain Maria Rambeau, Carol Danvers' (A.K.A. Captain Marvel) best friend. Monica was still a child at the end of Captain Marvel, and Parris is now playing her as an adult.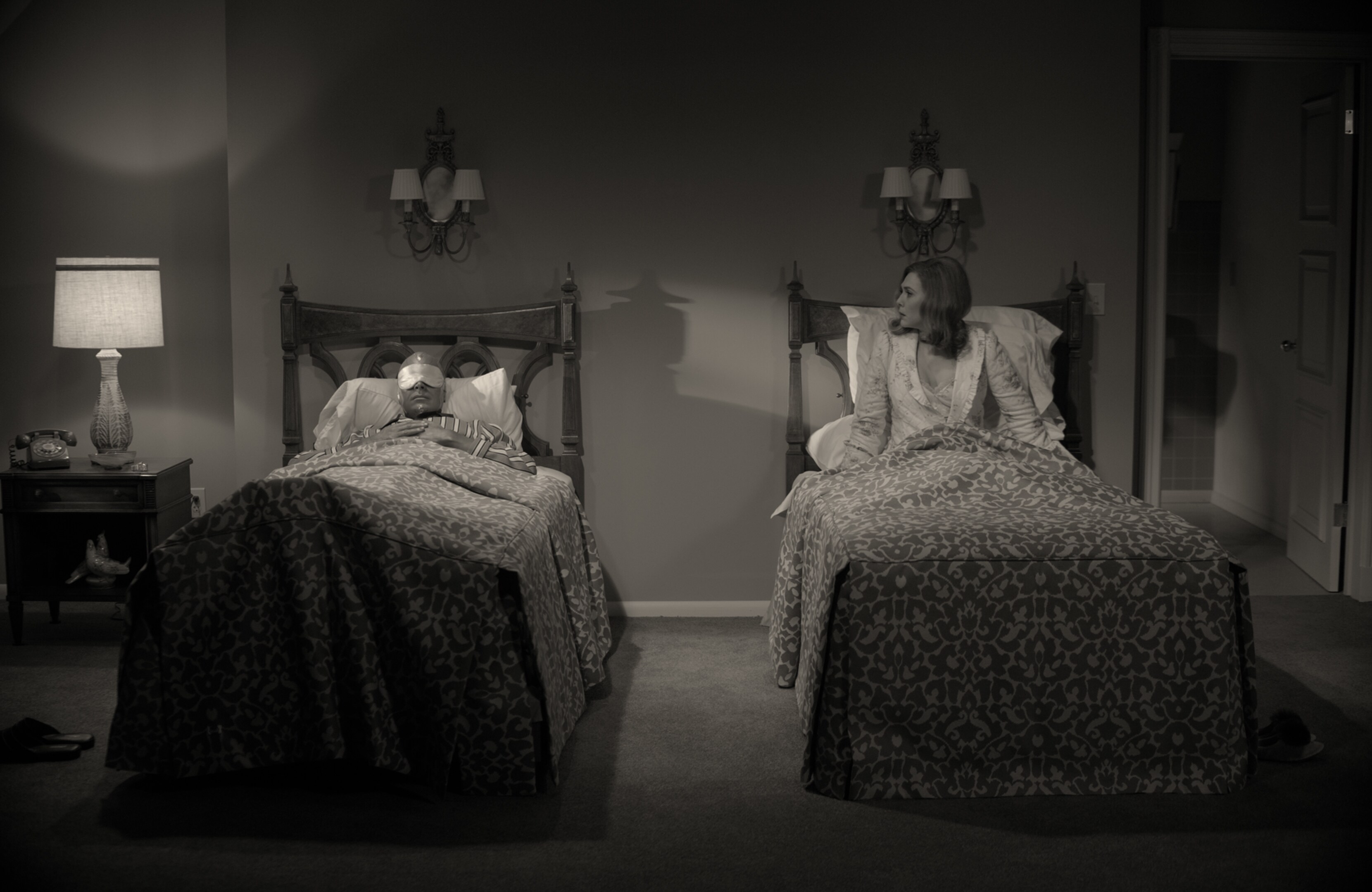 Creating a series that authentically lives across these different spaces in time was no small feat. The team did research on many subjects in each era, from clothes to sayings to mannerisms, including the style of walking and even etiquette. This meant spending hours watching old television episodes, as well as hiring experts, designers, and even dialect coaches. "We wanted to make sure that what we were creating was absolutely faithful to the original touchstone shows," Shakman explains. "We watched lots of episodes, read books about the making of those shows, and interviewed, whenever possible, people who had actually worked on those shows."
Their favourite person to interview? TV veteran and American sitcom icon, Dick Van Dyke. "That remains one of the great afternoons of my life," beams Shakman. When they asked Van Dyke the secret to a successful and timeless show, he explained that it had to be authentic. "He said if it couldn't happen in real life, [then] it can't happen on the show. So if you're drawing [from] something that's grounded and real, and it's resonating with everyone's experience at home, you can tumble over ottomans, you can be goofy. You can be anything, but as long as it's grounded in real life, that makes it work," said Shakman.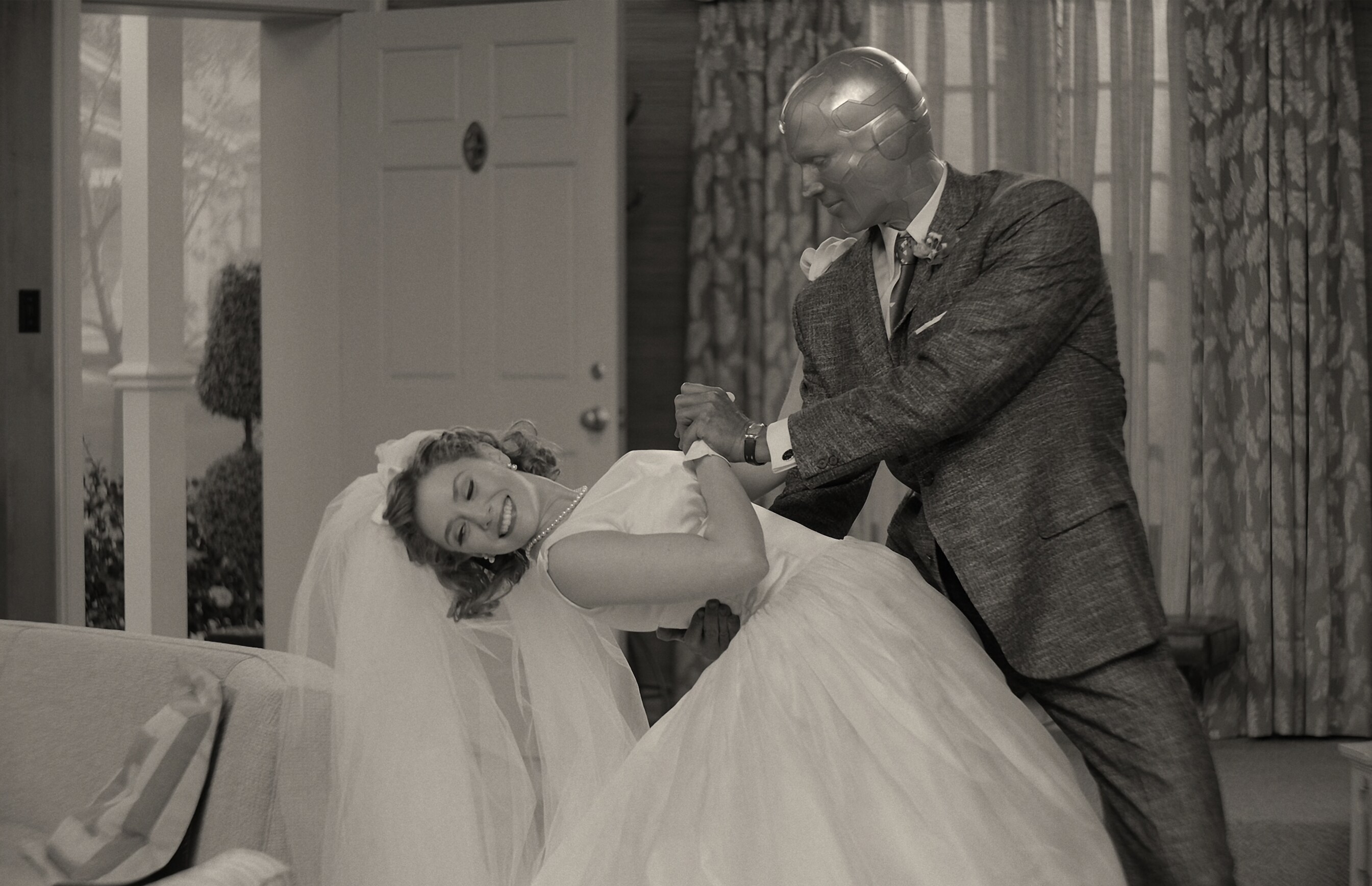 "WandaVision is funny, mysterious, and action-packed," head writer Jac Schaeffer shared. "Marvel fans have never seen Wanda and Vision in this way before. Their storyline has been so romantic and tragic. But really, it's been precious little screen time, and it's all been very fraught. In this show, we get to see them in a domestic light, and it gets to breathe. It's really beautiful." 
Marvel CCO and Marvel Studios president Kevin Feige also shared his excitement for fans to see the show. "Wanda and Vision are two of our most powerful and complex heroes, and this series is a perfect expansion point for MCU storytelling," he gushed.
Don't miss a minute of Marvel Studios' Original Series WandaVision, now streaming, only on Disney+