Get your watchlist sorted ASAP for the Easter break and school holidays this April. Enjoy your downtime with the latest and greatest content: go behind-the-scenes with Australian sporting icons in Matildas: The World at Our Feet, enter the world of Neverland with Peter Pan & Wendy, or watch Jeremy Renner make dreams come true in Rennervations.
Sign up to Disney+ now to start streaming these titles, plus more!
Featured content current at time of writing. Availability may vary by territory.

Matildas: The World at Our Feet
This Disney+ Original series is available to stream exclusively on Disney+ from 26 April

The inspirational and intimate behind-the-scenes story of the Matildas - Australia's women's national football team. The Matildas (Sam Kerr, Ellie Carpenter, Mary Fowler and more) reveal the sacrifices they've made and struggles they've endured to become number one in the world's most popular sport. Despite all their hardships, one goal follows them throughout – to leave a lasting legacy and inspire future generations to pursue their dreams. Across six episodes, we follow the players on and off the field as they work towards their biggest challenge yet - a World Cup on home soil.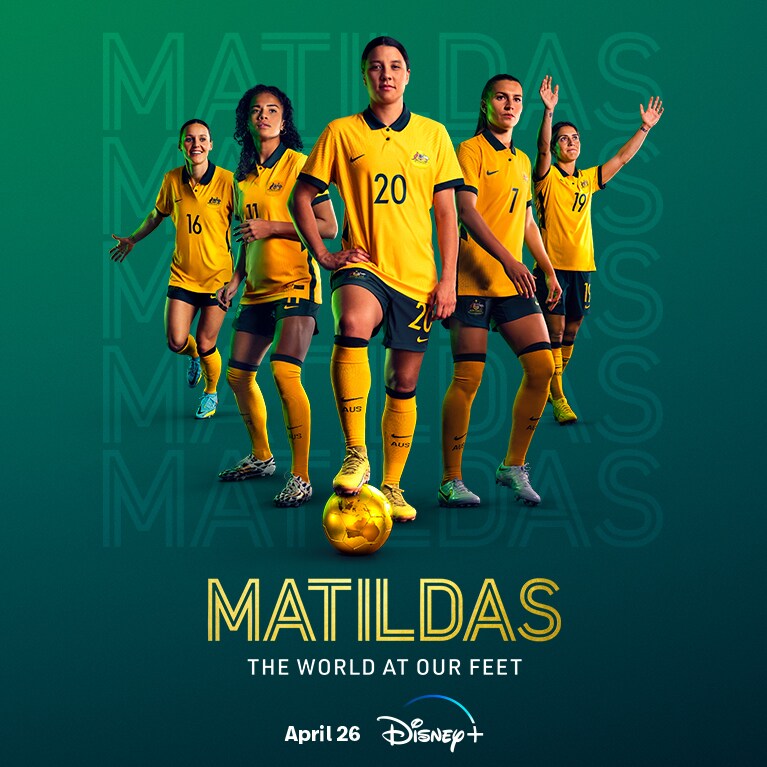 Peter Pan & Wendy
Directed by David Lowery, "Peter Pan & Wendy" introduces Wendy Darling, a young girl afraid to leave her childhood home behind, who meets Peter Pan, a boy who refuses to grow up. Alongside her brothers and a tiny fairy, Tinker Bell, she travels with Peter to the magical world of Neverland. There, she encounters an evil pirate captain, Captain Hook, and embarks on a thrilling and dangerous adventure that will change her life forever.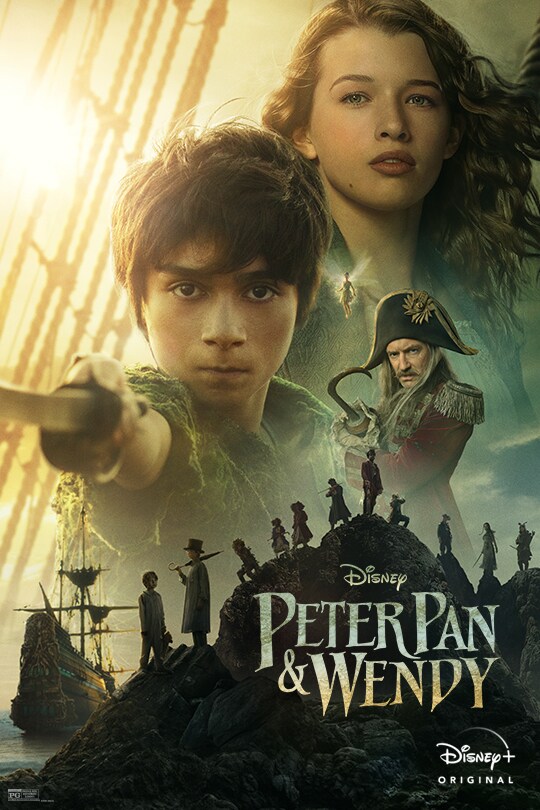 Rennervations: Season 1
Don't miss the four-part series that embraces Jeremy Renner's lifelong passion to give back to communities around the world by reimagining unique purpose-built vehicles to meet a community's needs. Every build has a purpose. With his best friend and business partner,Rory Millikin, and an all-star build crew, Renner travels the globe to reimagine decommissioned vehicles and rebuild them to serve a new purpose, such as turning a tour bus into a mobile music studio, a delivery truck into a mobile water treatment facility,a shuttle bus into a mobile recreation centre, and a city bus into a mobile dance studio. Along the way, Renner teams up with actor and producer Anthony Mackie (Marvel Studios' "The Falcon and the Winter Soldier''), actress and entrepreneur Vanessa Hudgens("Tick, Tick… Boom!"), actor and producer Anil Kapoor ("Mission Impossible," "Slumdog Millionaire") and singer and songwriter Sebastián Yatra ("Encanto"), who all share Renner's enthusiasm and join him to deliver the finished vehicles to each organisation.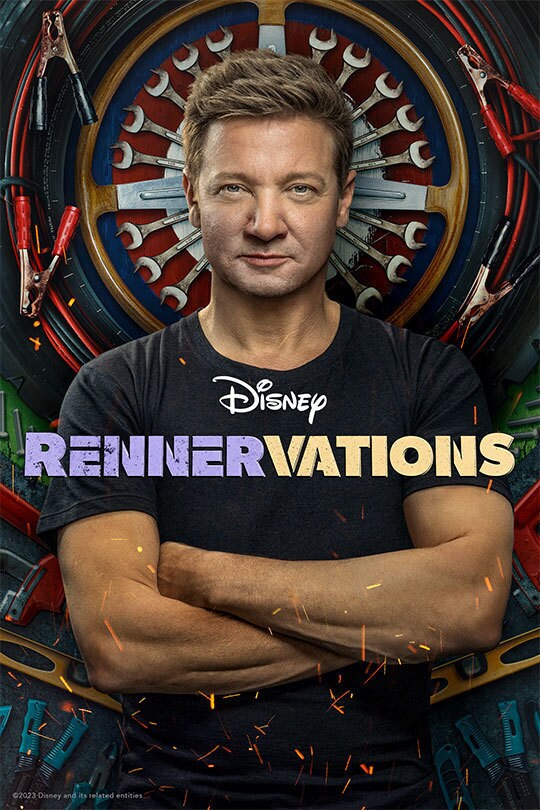 The Crossover: Season 1
The Crossover, based on the bestselling novel by Kwame Alexander, follows twin middle school basketball phenoms Jordan "J.B" and Josh "Filthy" Bell as they struggle with growing up, growing apart, and finding themselves — on and off the court.
Filthy is a laser-focused athlete, determined to be the next Lebron James. His brother and best friend, J.B., has always dutifully followed along with the plan. But when new girl Alexis comes to town and J.B.'s interest in basketball starts to wane, tensionstarts to brew between the brothers — threatening to break their lifelong bond.
Of course, juggling school, friends, romance, and basketball isn't easy when their mum, the academically gifted Dr. Crystal Bell, is the principal, and their former NBA player dad, Chuck, is the team coach. They only want what's best for the boys, and Chuck's"basketball rules for life" have guided them since they were young. But when Chuck's health starts to decline, the family's foundation starts to crumble — forcing everyone to step up, be selfless, and find faith in each other.
With help from their wise-cracking and loyal friends Maya and Vondie, plus guidance and wisdom from parents and teachers, Filthy and J.B. learn that in the game of life, basketball might not be everything...but family is always a net tied together.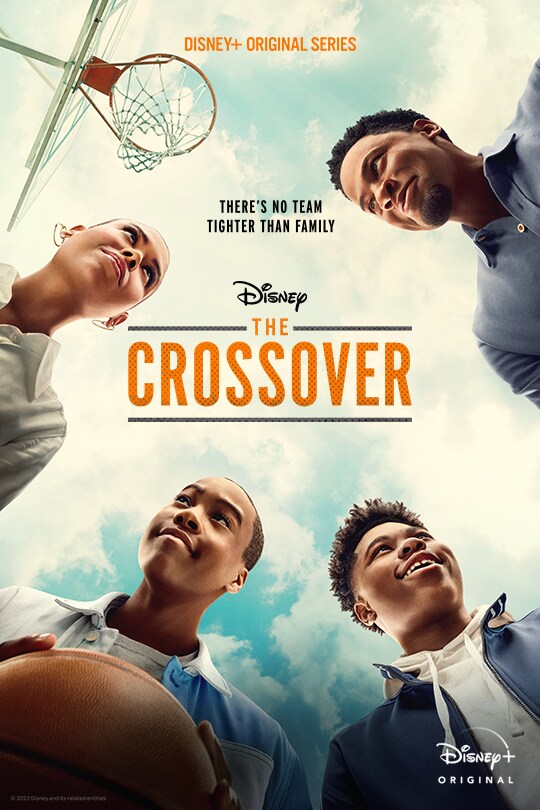 Tiny Beautiful Things: Season 1
Based on the best-selling collection by Cheryl Strayed, Tiny Beautiful Things follows Clare (Kathryn Hahn) a floundering writer who becomes a revered advice columnist while her own life is falling apart.
When we first meet Clare, her marriage to her husband Danny is barely limping along; her teenage daughter, Rae, is pushing her away; and her once-promising writing career is non-existent. So when an old writing pal asks her to take over as the advice columnist, Dear Sugar, she thinks she has no business giving anyone advice. After reluctantly taking on the mantle of Sugar however, Clare's life unfurls in a complex fabric of memory, exploring her most pivotal moments from childhood through present day, and excavatingthe beauty, struggle, and humour in her unhealed wounds. Through Sugar, Clare forms a salve for her readers - and for herself - to show us that we are not beyond rescue, that our stories can ultimately save us. And, perhaps, bring us back home.