The spooky season has crept up on us already, but one thing you don't need to be scared of this Halloween is being short of ideas on how to enjoy all of the fun and frights.

We have drawing and craft activities suitable for even the littlest monsters, Halloween-themed movies and episodes from your favourite series, some great tunes to sing or howl along to, and a spooktacular range of apparel, accessories, costumes, games, and more.

Treat yourself and the whole Boo Crew
If you're ready to embrace your villainous streak, then some candles and accessories from Short Story or books from Amazon will do the trick. Keep the villainy going, or choose to be good, with a costume from Big W. The kids will love stepping into Halloween Town with Big W's The Nightmare Before Christmas apparel and décor. You can bring Mickey to the party with décor available at Woolworths and a game from Zing will keep the chills and thrills going. Shop our Disney Halloween range.
Get your skelet-on!
Learn how to draw Jack Skellington and Sally from Tim Burton's The Nightmare Before Christmas in these video tutorials. Display your finished artwork on a wall at home or your front door for Halloween. They're also the perfect ghoulish gift for a parent, grandparent, friend or neighbour to show just how much you (s)care.  
Creepy Crafts
One of of the best things about Halloween is all the fun crafts, games and activities you can do together to really get into the spirit of the season.

These Disney Villains printables are frightfully easy to create. Download the Halloween banner and bowling pin templates then print them. Use a colour printer if you have one available or you can use pencils, crayons and textas to add your own fab flourishes. You'll need scissors to cut the shapes – just make sure any small villain fans have an adult do the cutting for them. Grab some string and sticky tape for the banner, and for the pins, glue or sticky tape and a soft ball for when it's time to bowl over evil.
What would the season be without the King of Halloween Town himself making an appearance? This Jack Skellington string garland will look 'terrifyc' throughout the house. Wherever Jack goes, of course, loyal rag doll Sally follows, and you can keep them together by making this patchwork pumpkin inspired by Sally.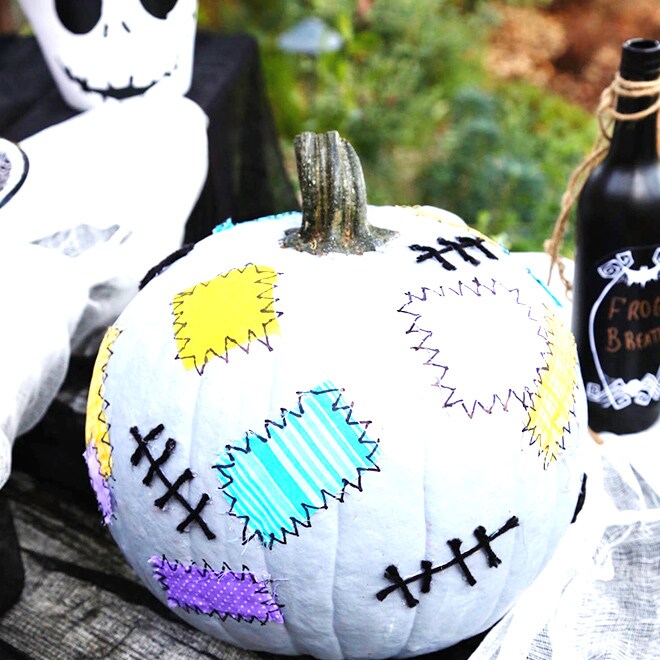 Boo-gie time 
Downloads... if you dare
Villains Wallpaper: Desktop | Mobile | Watch
Cauldron Wallpaper: Desktop | Mobile | Watch
Disney Parks Blog Halloween Wallpaper: Desktop | Mobile | Watch
Check out this blog article for other Halloween ideas including stickers for Instagram and more.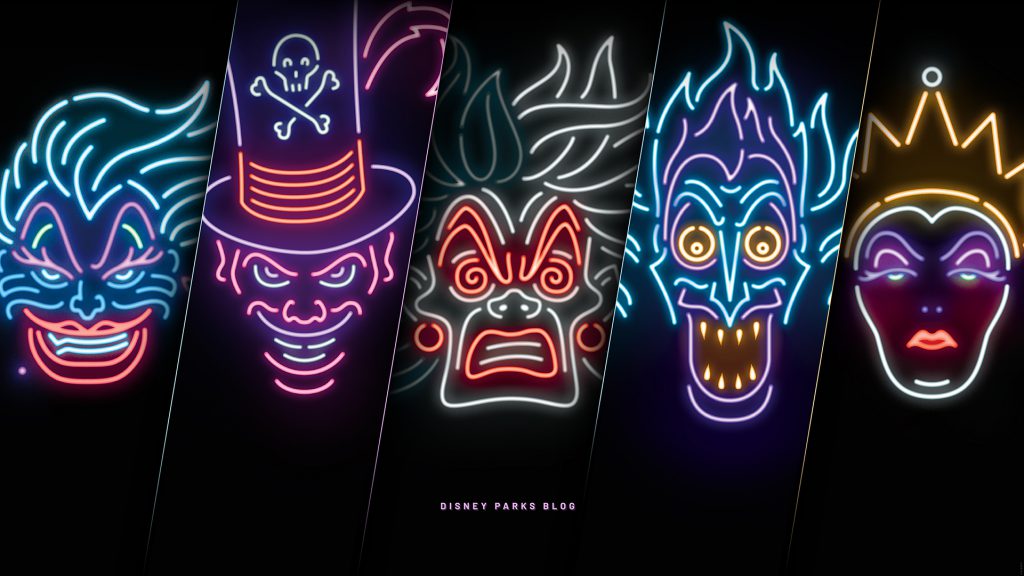 Happy Hallowstream