With the introduction of Star to your Disney+ subscription, you now have thousands of hours of entertainment, including a mega list of the best comedy TV series and movies available.

Sign up to Disney+ now to start streaming these titles, plus more!
Featured content current at time of writing. Availability may vary by territory.
At Disney+ we take comedy seriously. You'll find new titles, classics, your favourites, and Star Originals covering comedies of every genre.
Read more about Star on Disney+
Whatever kind of funny you're after–eccentric, irreverent, mockumentary, screwball, satire, dark, parody, provocative, teen, and those with a mix of romance, action, sci-fi, musical, crime or horror–Star on Disney+ has all that and more.
If you're ready for some belly-aching, knee-slapping laughs, we've compiled a list of comedy essentials you can stream now.
*Title availability and classification information may vary by region.

Series
How I Met Your Mother (S1-9)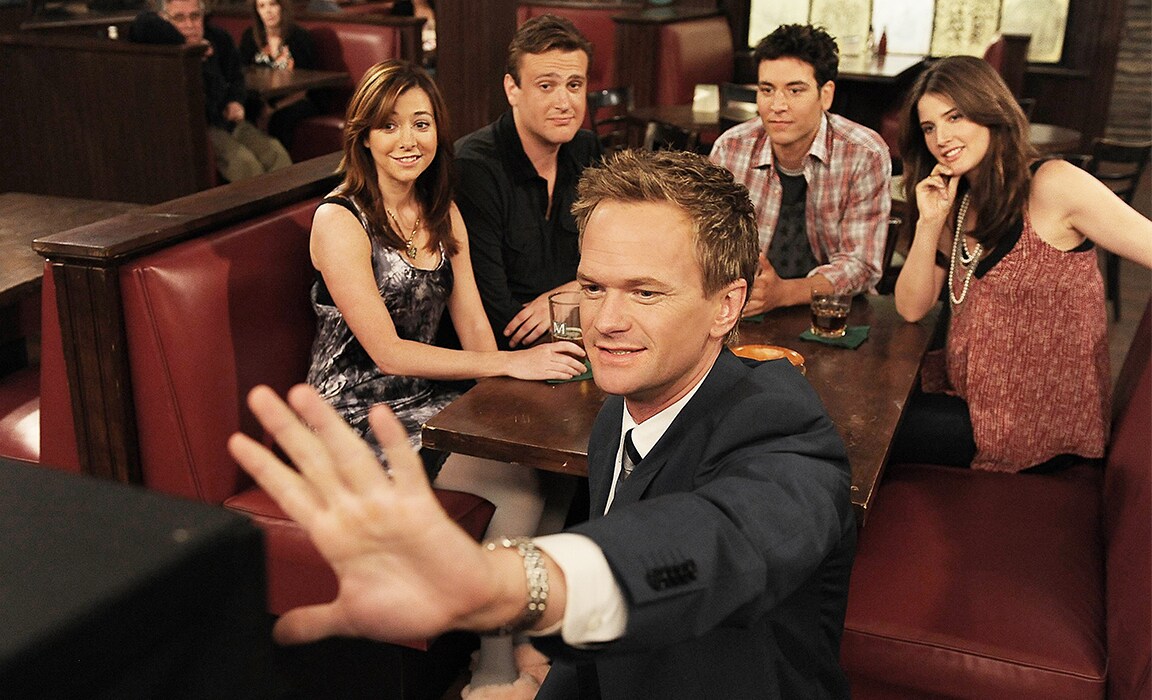 Learn all about Ted and how he fell in love, intertwined with the stories of his best friends Robin, Marshall, Lily, and Barney. This multi Emmy award-winner gave us nine seasons of laughs and outrageous Barney moments.
A comedy series about a guy in his twenties and the romance between him and the woman who will be his wife and the mother of his children. It all started when Ted's best friend, Marshall, drops the bombshell that he's going to propose to his long-time girlfriend, Lily, a kindergarten teacher. At that moment, Ted realises that he had better get a move on if he hopes to find true love, too.

You can stream the complete series on Disney+
Bob's Burgers (S1-10 and S11 episodes available weekly)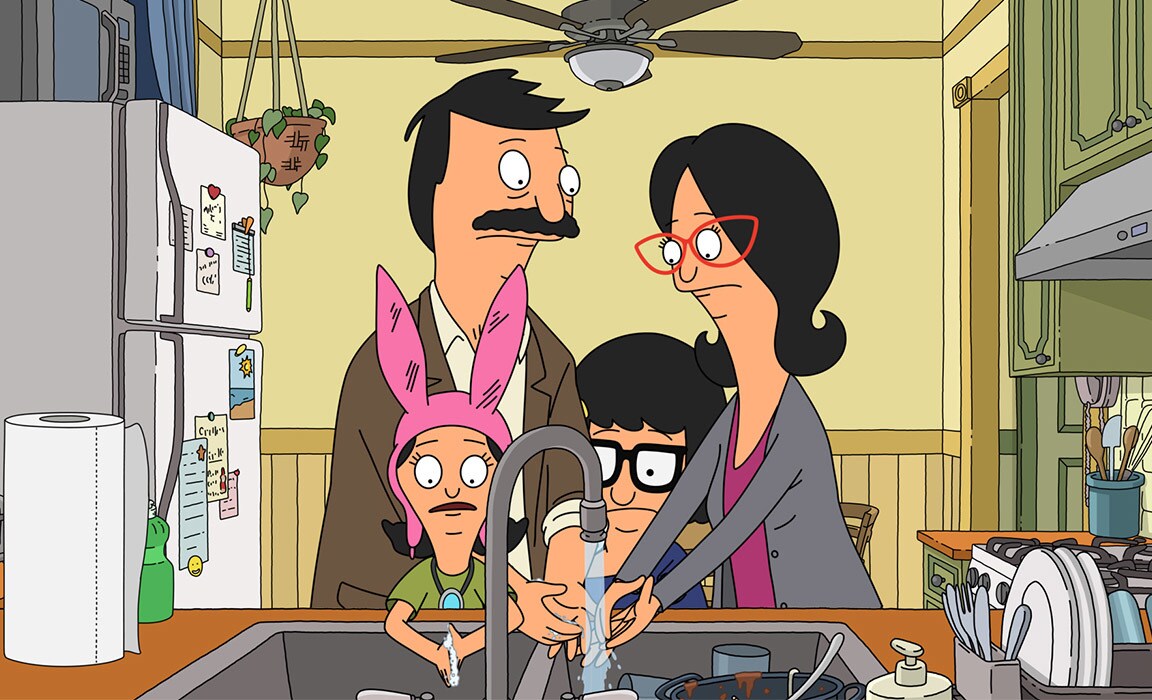 For comedy well done with a dash of absurdity, a sprinkle of awkwardness, and a heap of affection for unusual characters, indulge in Bob's Burgers. Season 11 is streaming on Disney+ with new episodes available weekly. 

Bob Belcher is a third-generation restaurateur who runs Bob's Burgers with his loving wife and their three children. Bob believes his burgers speak for themselves and isn't afraid to offer a variety of off-beat creations. Bob's wife, Linda, supports his dream but is becoming sick of the slow times, as the restaurant is constantly in danger of going out of business. Despite the challenges, which includes consistent harassment from Linda's ex -- a health inspector -- Bob tries to keep the grill sizzling.
Fresh Off the Boat (S1-6)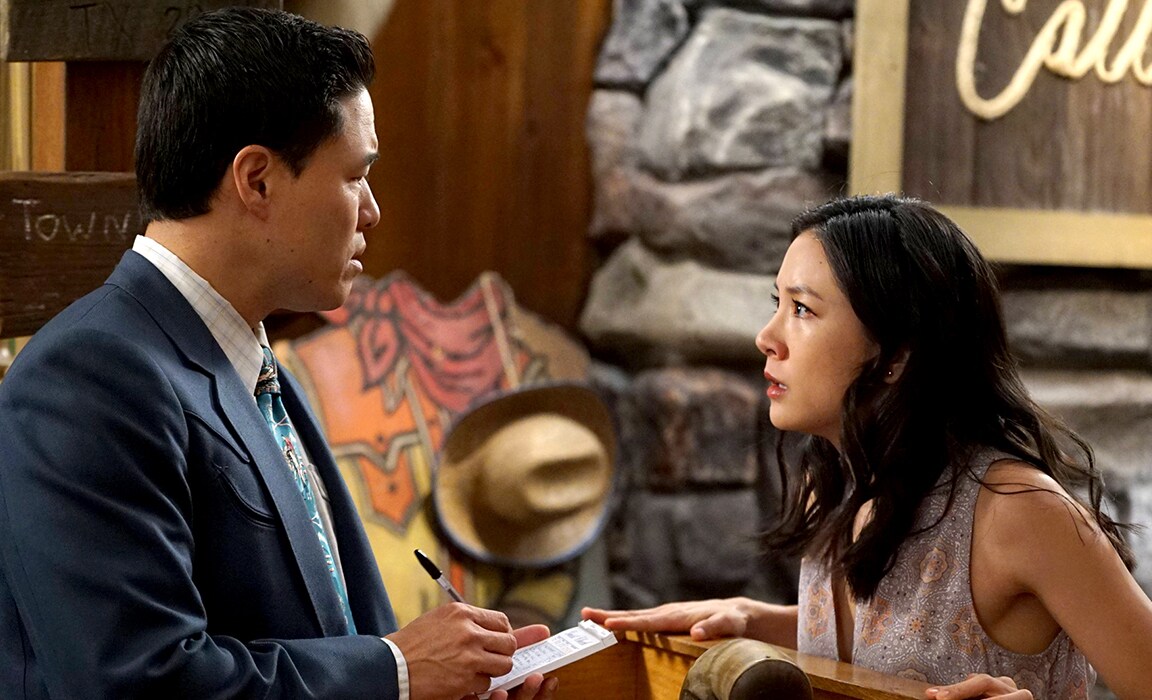 Starring Marvel Cinematic Universe's Randall Park, who you can also see in WandaVision on Disney+, as Louis and Constance Wu as Jessica. They're the parents of three boys and owners of a cowboy restaurant who left friends and comfort behind to go to a place where they know nothing and, more importantly, the humidity is very bad for hair.
It's the 90s and 11-year old, hip-hop loving Eddie just moved to suburban Orlando from DC's Chinatown with his parents. It's a culture shock for his immigrant family in this comedy about pursuing the American Dream. "Fresh Off the Boat" is based on Chef Eddie Huang's memoir Fresh Off the Boat.

You can stream the complete series on Disney+

Dollface (S1)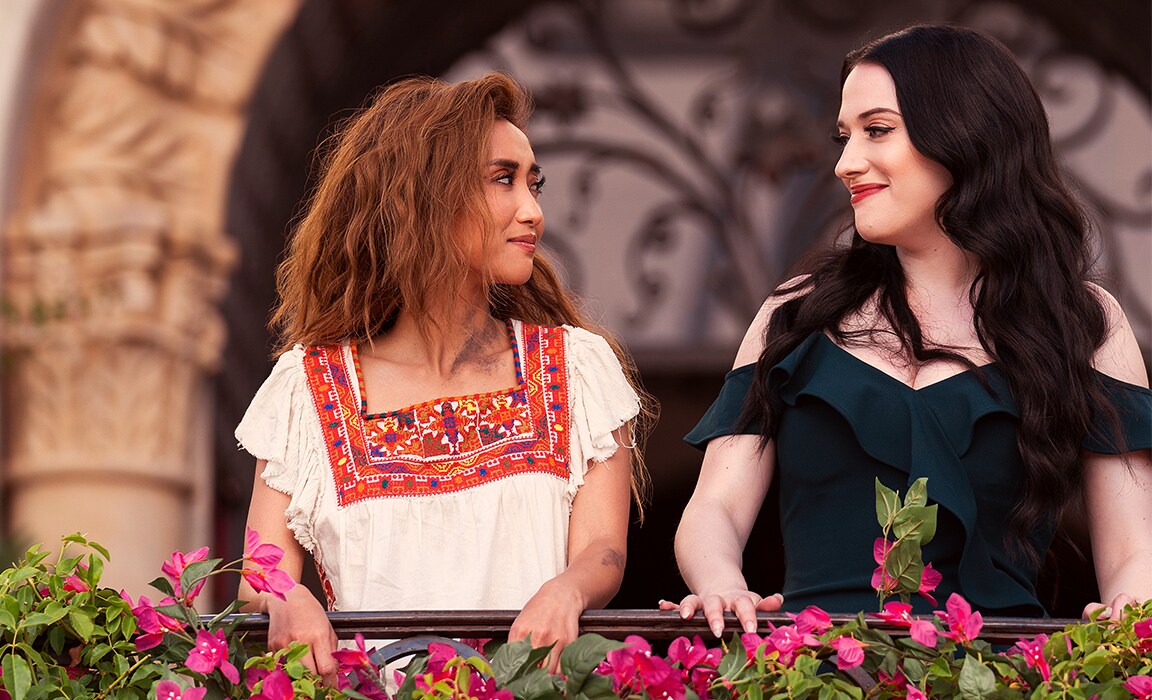 Fellow WandaVision actor Kat Dennings leads the cast in this Star on Disney+ exclusive for Australia. Things get a little weird unless you've actually caught a bus driven by a cat before, but the series is a wonderfully fun ride. Margot Robbie is also one of the executive producers.
Dennings stars as a young woman who, after being dumped by her longtime boyfriend, must deal with her own imagination when she literally and metaphorically re-enters the world of women, in order to rekindle the female friendships she left behind. Also starring Brenda Song, Shay Mitchell, and Esther Povitsky.

Glee (S1-6)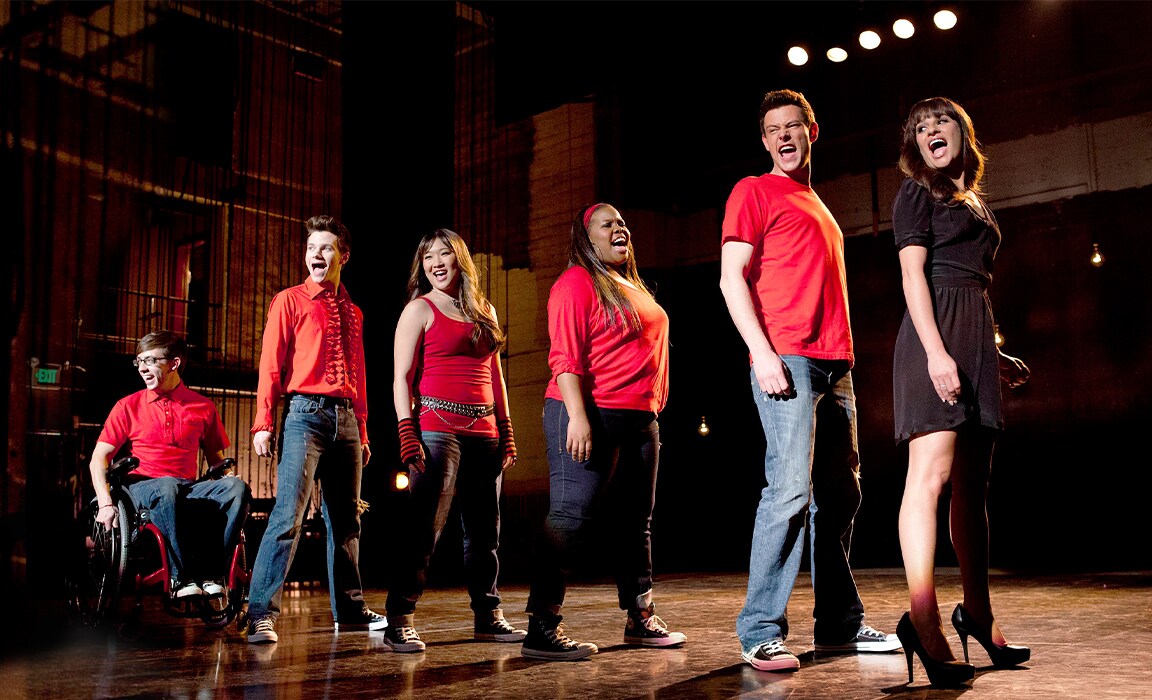 Can Mr. Schu make Glee Club great again? He's going to try with a bunch of outcasts who twirl, jump, harmonise, and belt out ballads. Glee is something special, that's how we "C" it.
A musical comedy about a group of ambitious and talented young adults who dream of stardom, but struggle with life in the real world.

You can stream the complete series on Disney+

The Cleveland Show (S1-4)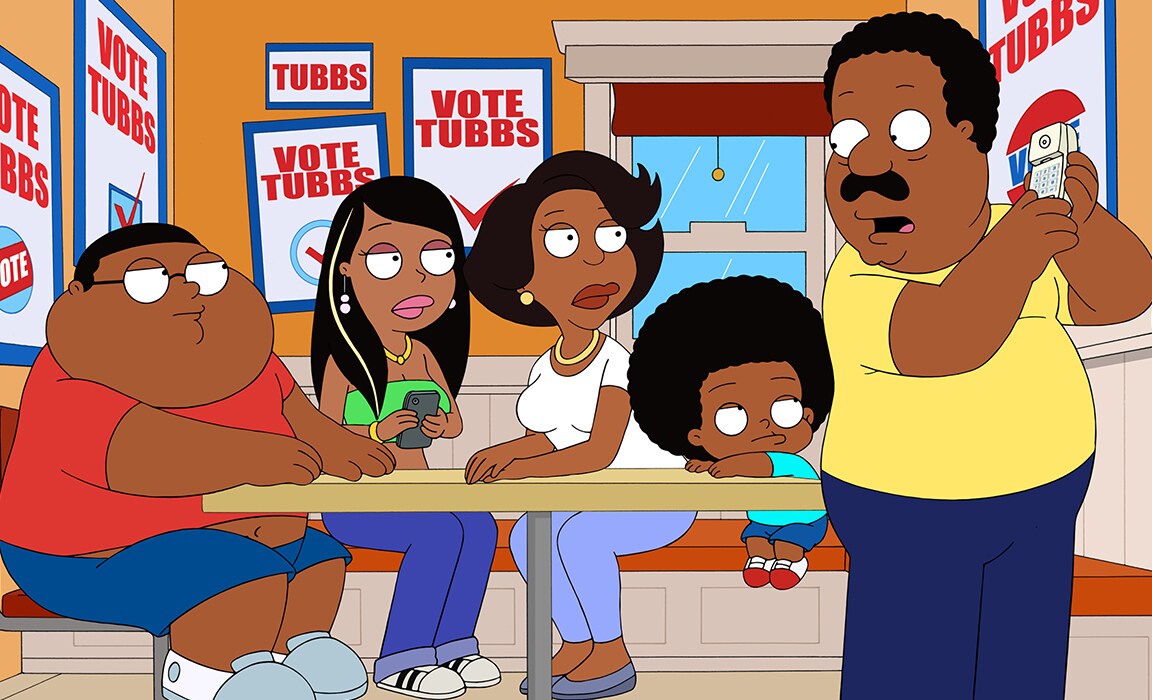 A spinoff of the hit ultra-irreverent series Family Guy (the new season is also on Disney+) that takes place in Stoolbend… and includes a family of talking bears.
The Cleveland Show is an animated series that follows everyone's favourite soft-spoken neighbour, Cleveland Brown, to his hometown in Virginia as he settles down with his high school sweetheart.

You can stream the complete series on Disney+
My Name is Earl (S1-4)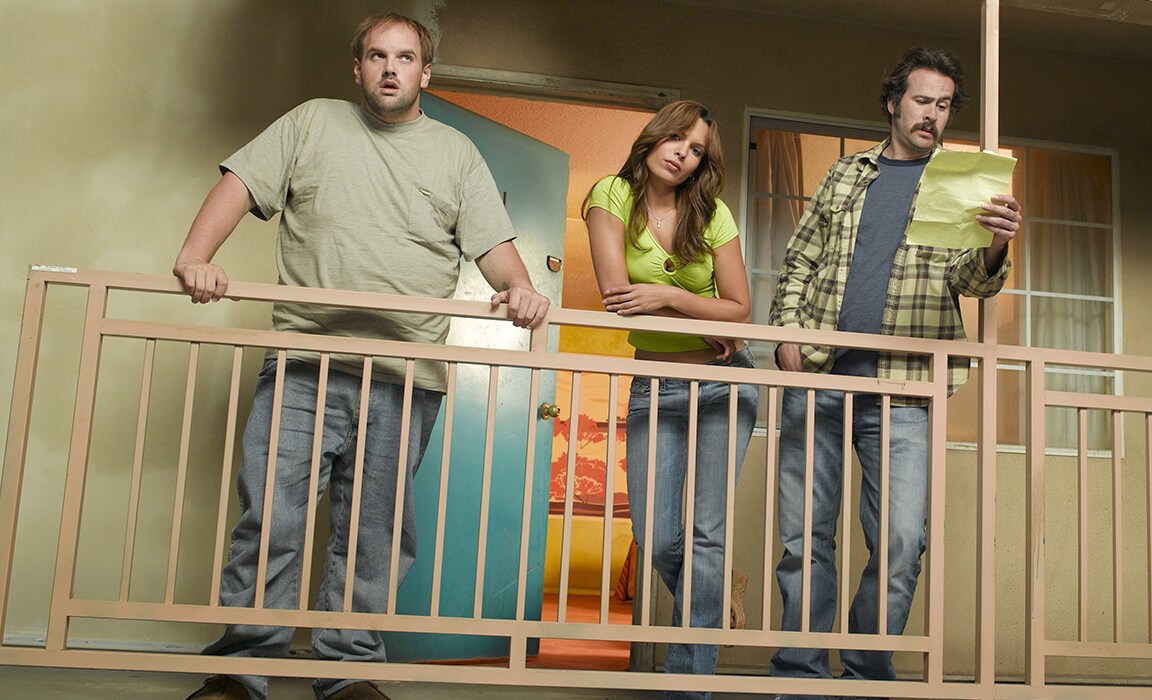 If you haven't seen My Name Is Earl yet, now's the time to right that wrong. Starring Jason Lee as small-town redneck and petty crook, Earl Hickey and Jaime Pressley as his ex-wife.
Earl has taken one too many wrong turns on the highway of life. However, a twist of fate turns his life into a life-renewing tailspin. When a car hits Earl – immediately after he won the lottery – he has an epiphany and begins to question Karma. From that moment on he becomes determined to right all the wrongs from his past.

You can stream the complete series on Disney+

Movies
Deadpool (2016) and Deadpool 2 (2018)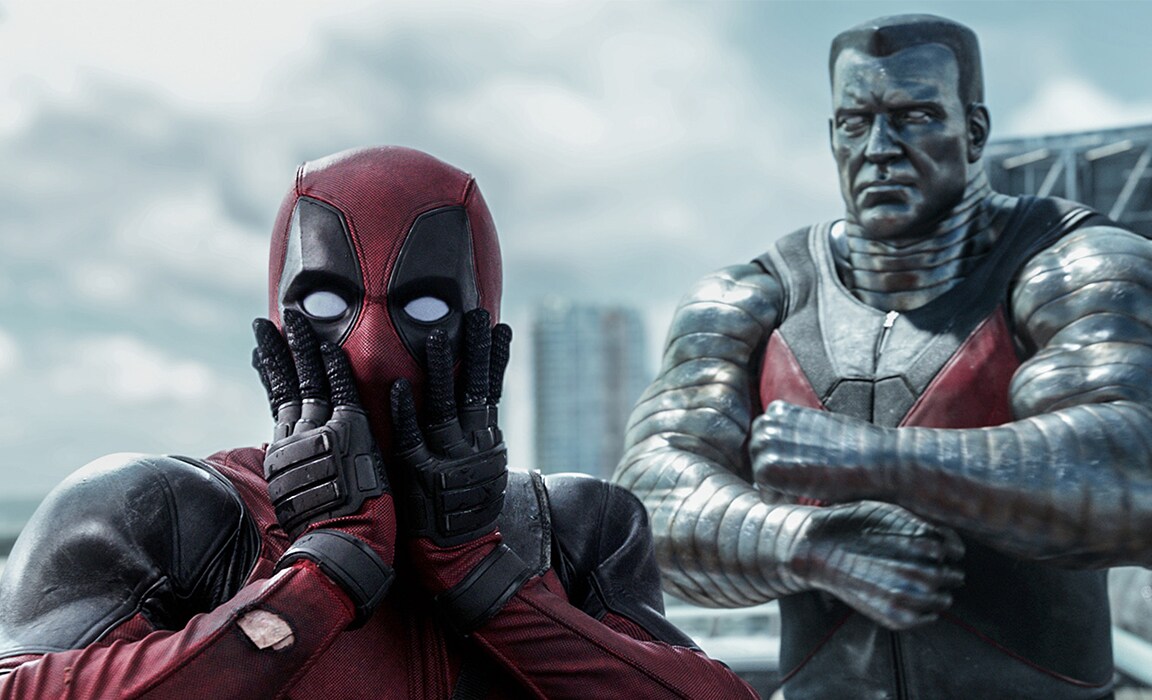 Deadpool, starring Ryan Reynolds, is a love story; that has kebab-style murder, slow death by Zamboni, Wolverine digs and a hero coolly named Negasonic Teenage Warhead. Time to make the chimichangas.
Based upon Marvel Comics' most unconventional anti-hero, Deadpool tells the origin story of mercenary Wade Wilson, who hunts down the man who nearly destroyed his life.

Deadpool 2 is the sequel to the first one. Foul-mouthed mutant mercenary Wade Wilson (AKA. Deadpool), brings together a team of fellow mutant rogues to protect a young boy with supernatural abilities from the brutal, time-travelling cyborg, Cable.

The Heat (2013)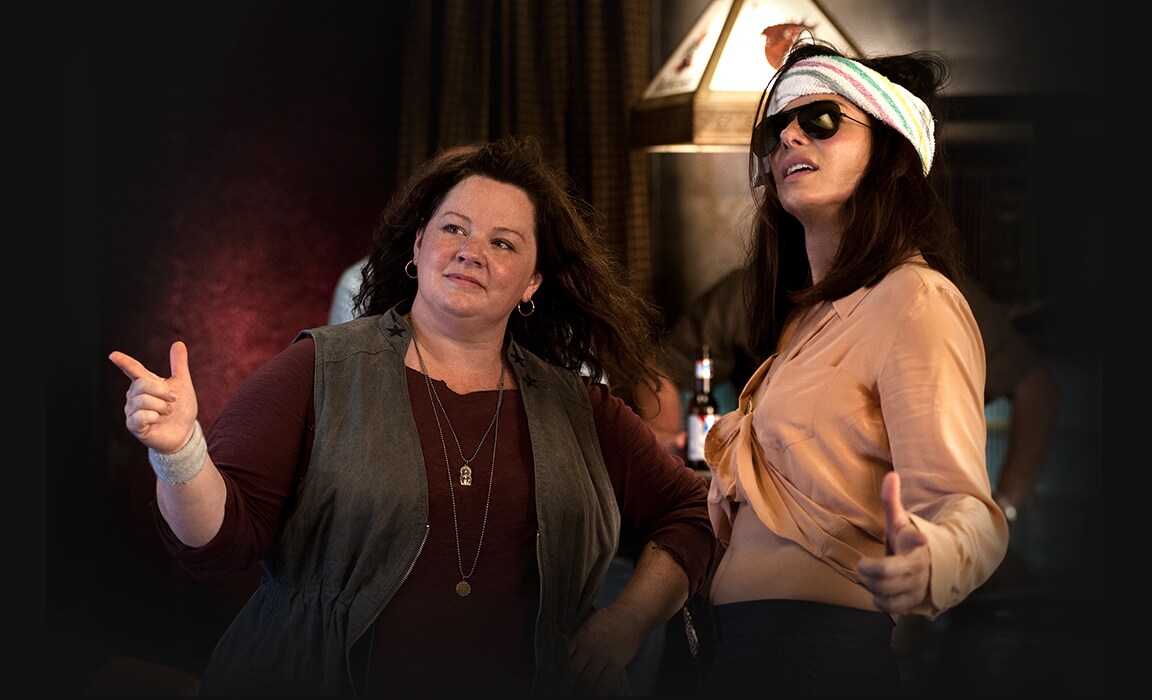 The perfect movie to watch with a buddy, especially if you want plenty of laughs thanks to an angry, trash-talking, cursing Bostoner and an uptight FBI agent that nobody, other than us, can stand.
Sandra Bullock and Melissa McCarthy play incompatible cops who team up to bring down a drug lord in this outrageously funny comedy from the director of Bridesmaids, Paul Feig.
Dodgeball: A True Underdog Story (2004)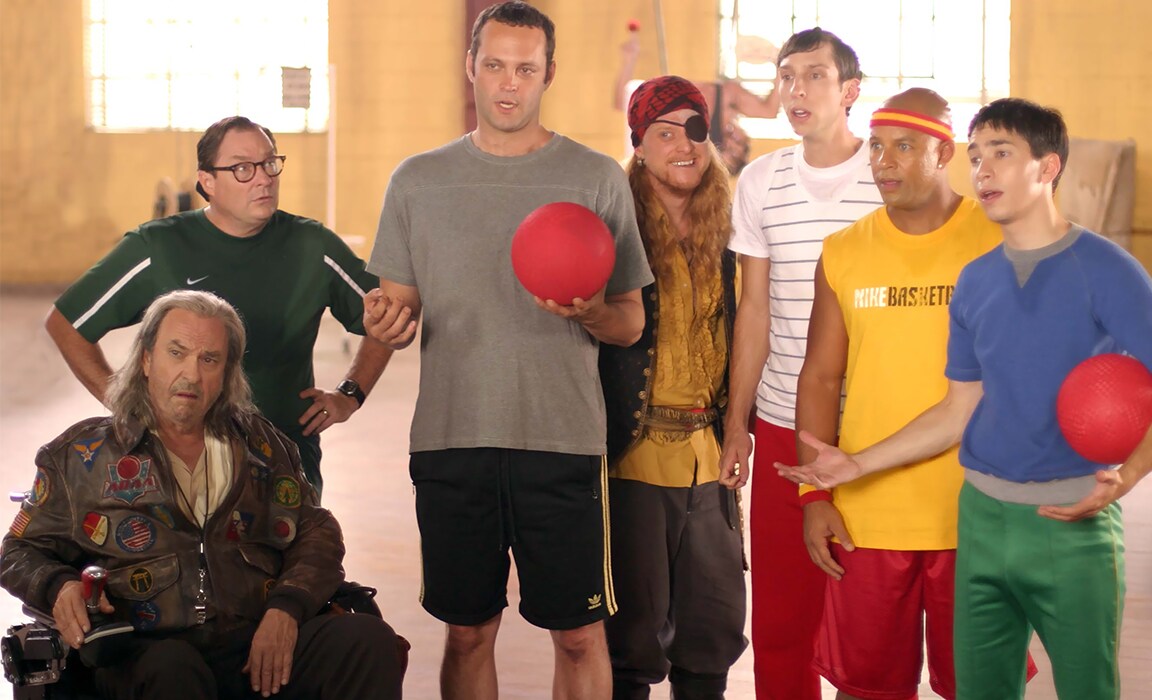 This movie's never picked last when it comes to great comedies. Watch Vince Vaughn, Rip Torn, Alan Tudyk, Justin Long, and Christine Taylor as the ultimate underdog team duck, dip, dive and dodge the balls and insults of mulleted egomaniac and Globo Gym owner, White Goodman, played by Ben Stiller.
A group of misfits enter a Las Vegas dodgeball tournament in order to save their cherished local gym from the onslaught of a corporate health fitness chain.
Borat: Cultural Learnings Of America For Make Benefit Glorious Nation ... (2006)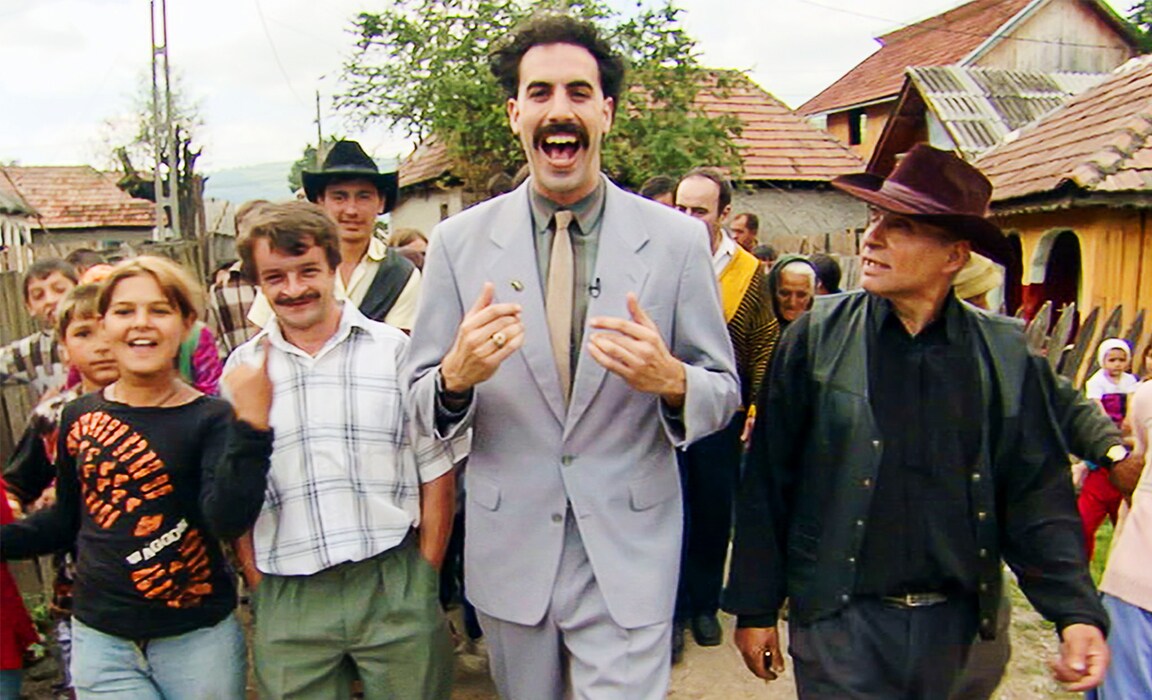 Thankfully for us, Borat puts his VCR viewing, ping pong, disco dancing and sunbathing on hold to come to the aid of his nation's Ministry of Information. He meets some wonderful, welcoming people, discovers many cheese varieties, and nice hotel rooms surprisingly larger than an elevator. Wa wa wee wa! 
Roving journalist and the sixth-most famous person from his native Kazakhstan, Borat Sagdiyev travels to the United States to learn about American culture with hilarious results.
Juno (2007)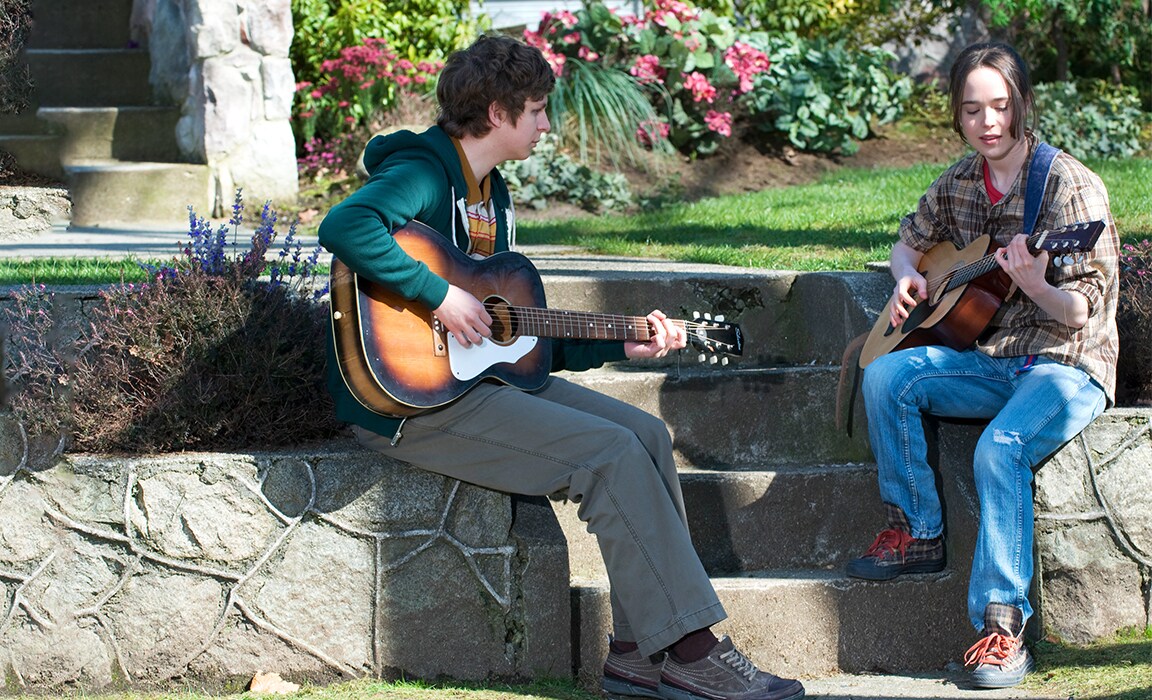 Throw on a hoodie or a flannie, a gold headband if you have one, and grab a mailbox-sized supply of your favourite tiny delectable for this award-winning and critically acclaimed gem. Elliott Page leads an outstanding cast featuring Michael Cera and Jason Bateman, both in Arrested Development also on Disney+, Allison Janney, J.K. Simmons, and Jennifer Garner.
When she becomes unexpectedly pregnant by a guy pal, a 16-year-old girl in small-town Minnesota decides to give her baby to the "perfect" couple she locates from the classified ads, only to discover that the impending adoption is pushing them towards divorce and causing her to fall in love with the biological father of the child.
The Darjeeling Limited (2007)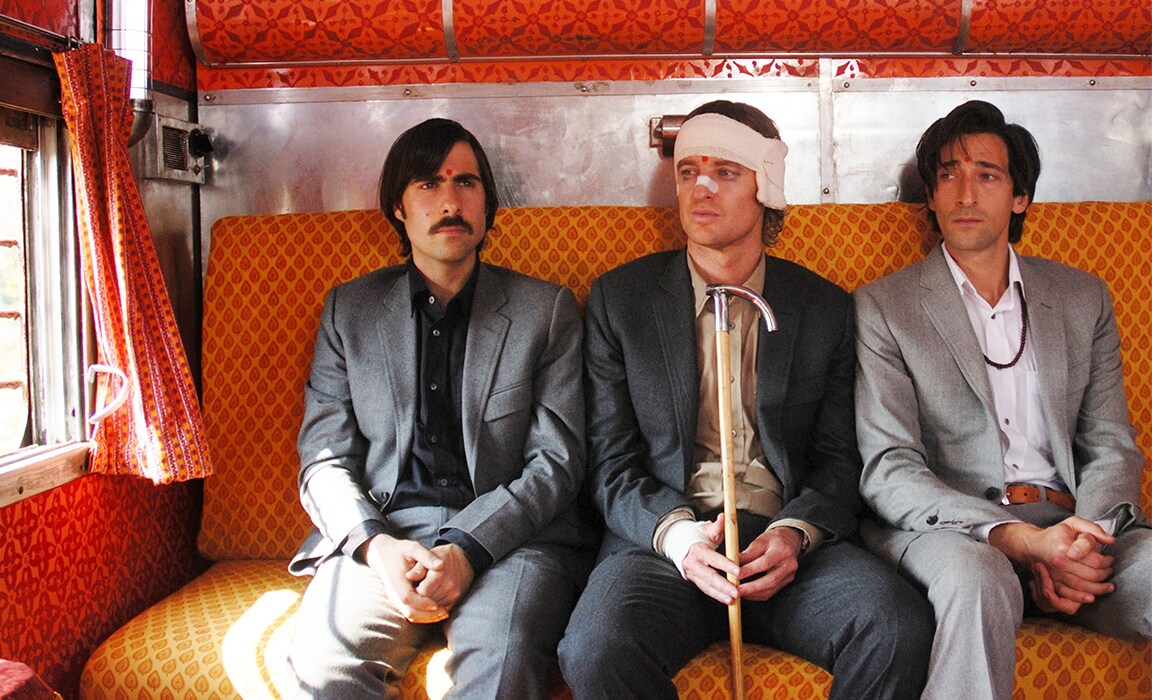 Wes Anderson brings his rich visual style, offbeat humour, and inventive exploration of life and relationships to this tale of estranged, bickering brothers and all their baggage. Starring Jason Schwartzman, who also co-wrote the script, Adrien Brody and Owen Wilson, with Bill Murray, Natalie Portman and Anjelica Huston also appearing. 
Things don't always go as expected when three American brothers mourning the loss of their father embark on a spiritual bonding trip across India to visit their mother who's entered a convent in the Himalayas.
Sign up to Disney+ now including Star to enjoy a world of entertainment available anytime, anywhere.

Now with Star, Disney+ has even more entertainment like laughs, action, chills, and thrills for every mood. There are already over 600 titles streaming now and fresh TV series and movies will pop up each month.
If you're up for another chuckle-fest, check out these titles:
Series
• American Dad

• American Housewife

• Arrested Development
• Benched - Stream the complete series

• Black-ish
• Bless the Harts – An exclusive for Australia and New Zealand

• Bob's Burgers
• Cougar Town - Stream the complete series

• Don't Trust the B---- In Apartment 23 - Stream the complete series

• Family Guy

• Futurama

• M*A*S*H - Stream the complete series
• Mixed-ish

• My Wife & Kids - Stream the complete series
• New Girl  - Stream the complete series 
• Scream Queens - Stream the complete series

• Solar Opposites - A Star Original
• The Last Man on Earth - Stream the complete series
• The Orville

• The Simpsons
• Ugly Betty - Stream the complete series
Movies
• Absolutely Fabulous: The Movie

• Buffy, the Vampire Slayer

• Date Night

• Dude, Where's my car

• Father of the Bride

• Good Morning, Vietnam

• High Fidelity

• Hot Shots! and Hot Shots! Part Deux

• Jojo Rabbit

• Me, Myself and Irene

• Mrs. Doubtfire

• Office Space

• Ready or Not
• Romy and Michele's High School Reunion

• Shallow Hal

• Sister Act

• Spy

• Super Troopers

• The Devil Wears Prada

• The Grand Budapest Hotel

• The Proposal

• The Rocky Horror Picture Show
• The Waterboy

• There's Something About Mary

*Title availability and classification information may vary by region.