Star on Disney+ not only gives you thousands of hours of entertainment for every mood but also premium drama, comedy, crime and more all in one place. 

Sign up to Disney+ now to start streaming these titles, plus more!
Featured content current at time of writing. Availability may vary by territory.
Disney+ has something for everyone. Right now, you can stream 2021 Academy Award-winning animated feature Soul, and nominees Onward, The One and Only Ivan, and Mulan as well as the delightful short, Burrow. But, if you want a little more edge, spice and bite to your watchlist, Star on Disney+ dishes up just that.
Star is now included in your Disney+ subscription bringing you brand-new Originals and exclusives you can't watch anywhere else and the best TV series, movies and documentaries. And we really mean the best because there's a huge list of Golden Globe, Emmy, BAFTA, and Academy Award winners, nominees, and critically acclaimed series and movies you can stream now. Read more about Star on Disney+
Whether you feel like a belly laugh, true story, a mystery, fast-paced action, a riveting drama or one of each, Star on Disney+ has your five-star viewing sorted. So roll out the red carpet and take a look at a few of our top picks.

Features
Nomadland (2021)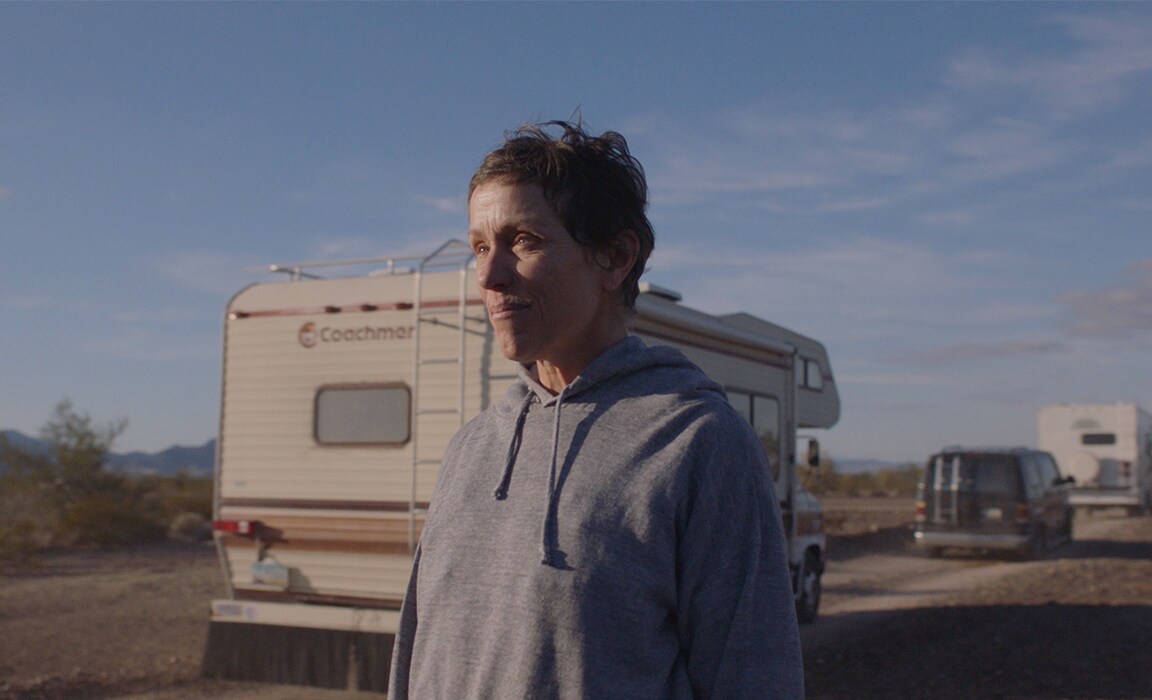 Go on a journey with three-time Oscar® winner Frances McDormand in one of the most awarded and acclaimed films of the year. Nomadland is the winner of the 2021 Academy Awards categories for Best Picture, Best Director and Best Actress in a Leading Role. Nomadland has also won major awards at The Golden Globes, Venice Film Festival, and the Critics Choice Awards.

Following the economic collapse of a town in rural Nevada, Fern (McDormand) packs her van and explores an unconventional life in the vast landscape of the American West. Along the way, she forms unbreakable bonds with other nomads in this powerfully moving story of hope and resilience from director Chloé Zhao also starring David Strathairn.

Jojo Rabbit (2019)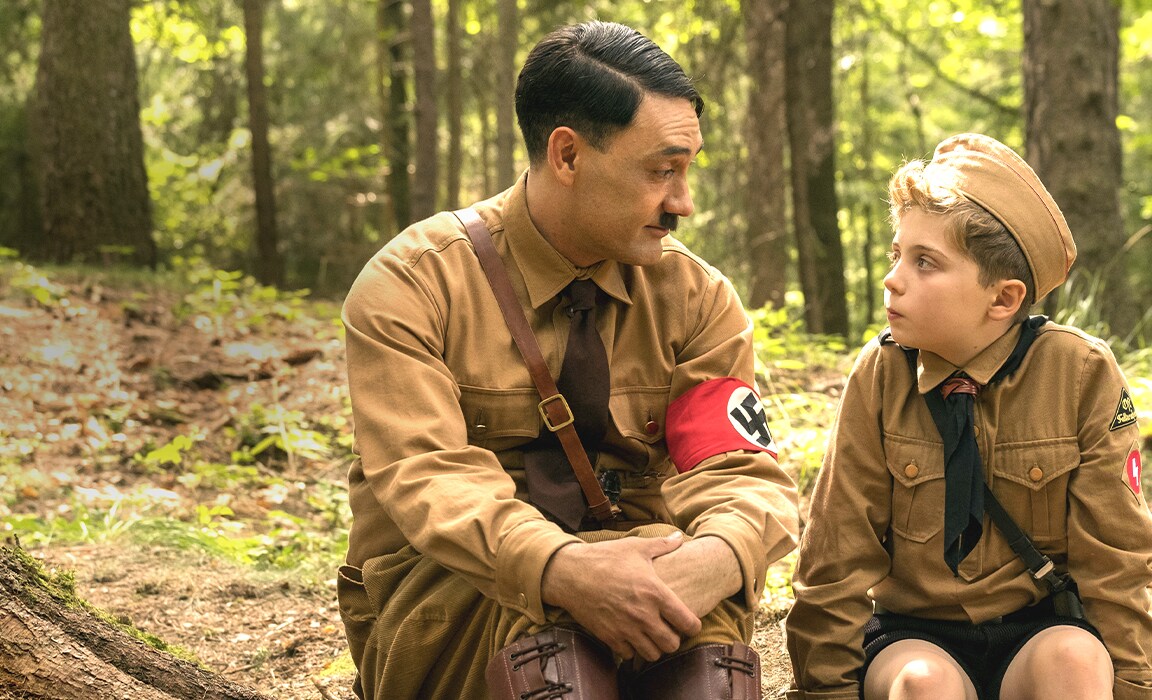 You know when actor, writer and director Taika Waititi, who directed Marvel Studios' Thor: Ragnarok. takes on serious topics, there'll thankfully also be plenty of laughs in this Academy Award-winner for Best Adapted Screenplay.

A World War II satire that follows a lonely German boy (Roman Griffin Davis as Jojo) whose world view is turned upside down when he discovers his single mother (Scarlett Johansson) is hiding a young Jewish girl (Thomasin McKenzie) in their attic. In spite of his idiotic imaginary friend, Adolf Hitler (Waititi), Jojo confronts his blind nationalism.

Black Swan (2010)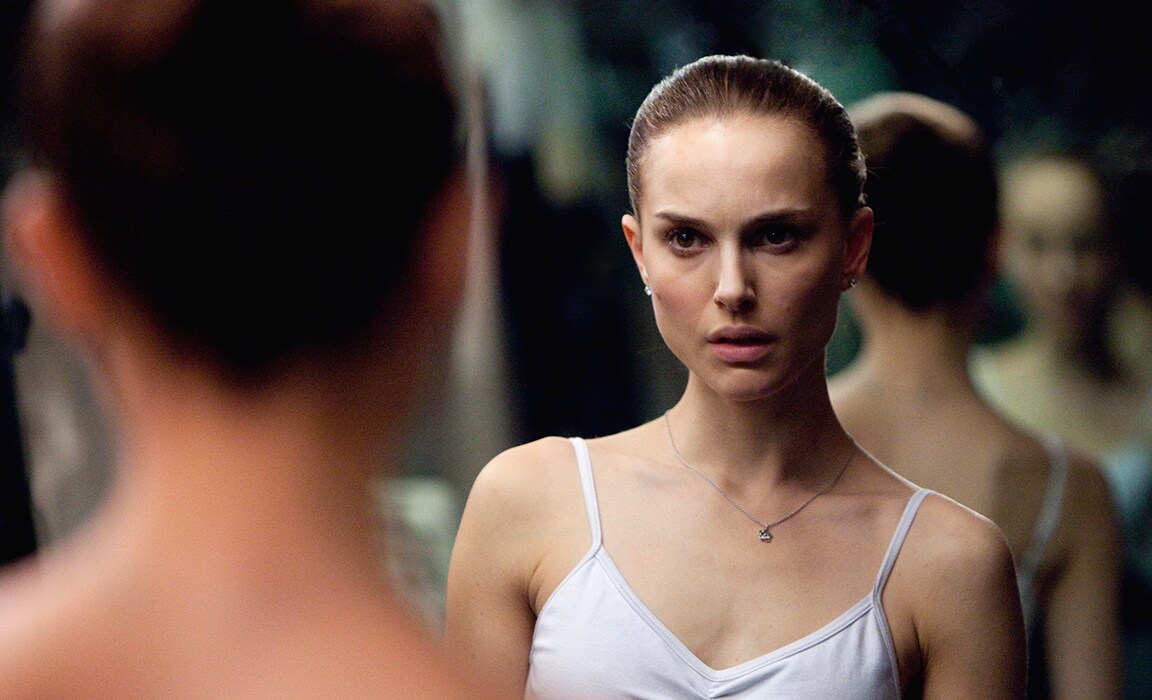 Marvel Cinematic Universe alumni are full of exceptional talent and Natalie Portman took home a swag of statues for Black Swan including the Academy Award.
Portman won the 2010 Best Actress Oscar® for her stunning performance in this dark psychosexual thriller directed by Darren Aronofsky. Nina (Portman) is a talented but unstable ballerina on the verge of stardom. Pushed to the breaking point by her artistic director (Vincent Cassel) and a seductive rival (Mila Kunis), Nina's grip on reality slips, plunging her into a waking nightmare.

Sideways (2005)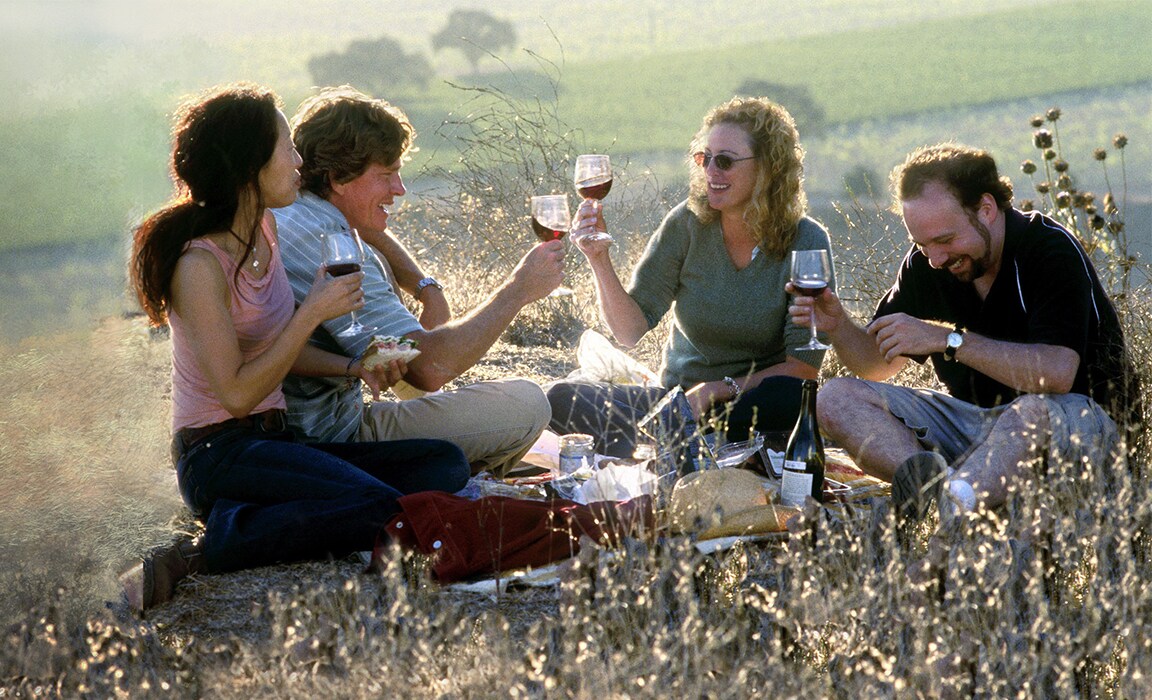 Put the merlot aside — or don't — for this corker and Academy Award-winner for Best Adapted Screenplay starring Paul Giamatti, Thomas Haden Church, Virginia Madsen, and Sandra Oh who also voices Namaari in Walt Disney Animation Studios' Raya and the Last Dragon.
A struggling writer and his has-been actor best friend get into all kinds of trouble when they embark on a wine tasting tour prior to the best friend's wedding.
The Shape Of Water (2017)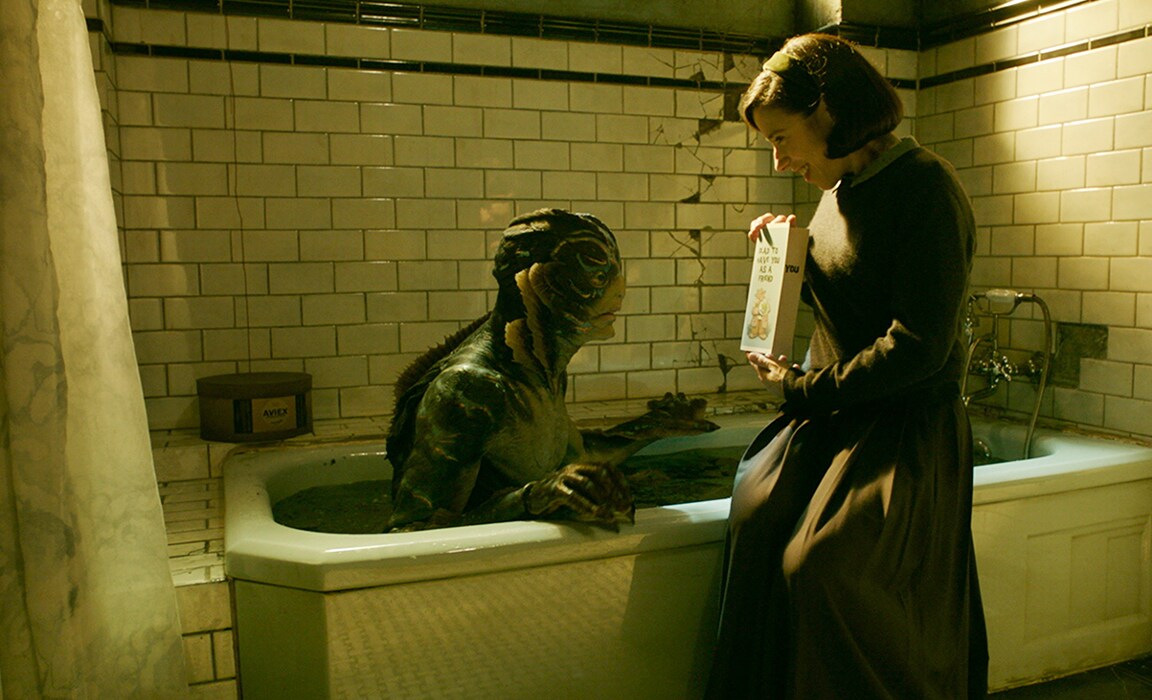 Nobody blends fantasy, dreams and horror quite like master storyteller Best Director winner Guillermo Del Toro, and that unique talent extends to this tale of monster romance. The Shape Of Water also won Academy Awards for Best Picture, Production Design and Original Score.  
An otherworldly fairy tale set during 1960s Cold War America. Trapped in an isolated life at a high-security government laboratory, Elisa, a mute maintenance worker (Sally Hawkins), discovers a top secret experiment. From there, she begins an unexpected, transformative journey of love in this magical story also starring Octavia Spencer.

The Favourite (2018)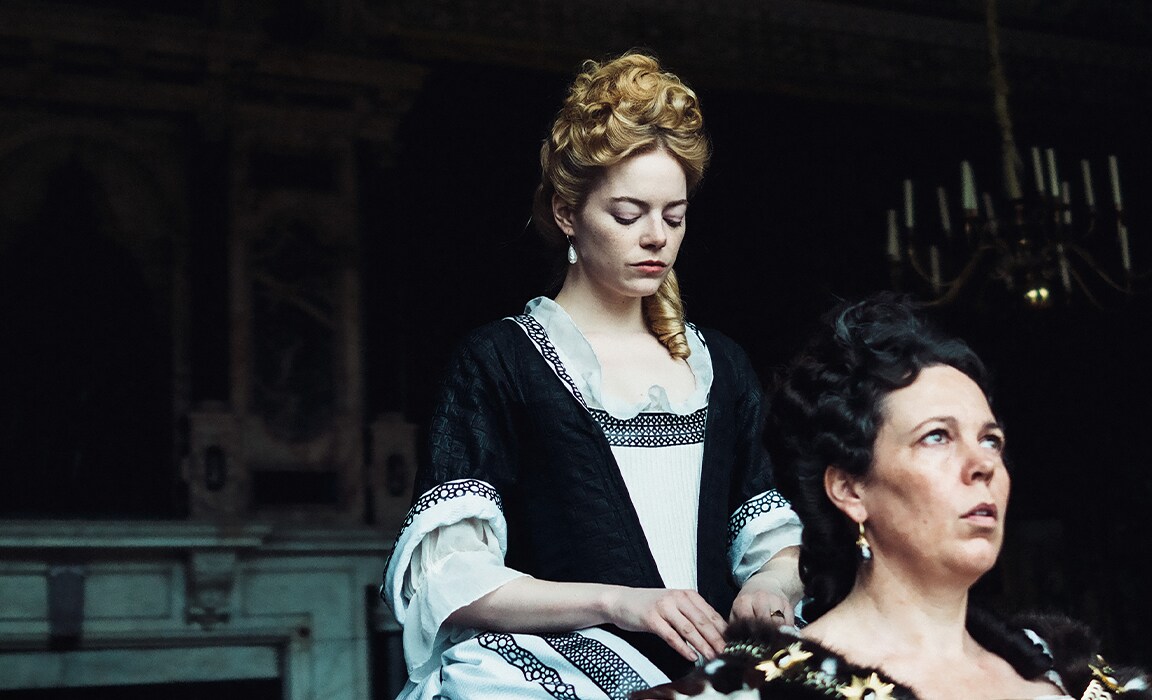 The snappy dialogue and perfect performances from its three stars led this film to rack up a majestic list of nominations and awards including Olivia Colman's Academy Award for Best Actress in a Leading role. Soon, you'll also be able to watch Emma Stone as the fashion-obsessed villain in Disney's upcoming movie, Cruella.
In early 18th-century England, a frail Queen Anne (Colman) occupies the throne, and her closest friend, Lady Sarah (Rachel Weisz), governs the country while tending to Anne's health. When new servant Abigail (Emma Stone) arrives, Sarah takes Abigail under her wing as she cunningly schemes to return to her aristocratic roots, setting off an outrageous rivalry to become the Queen's favourite.

Little Miss Sunshine (2006)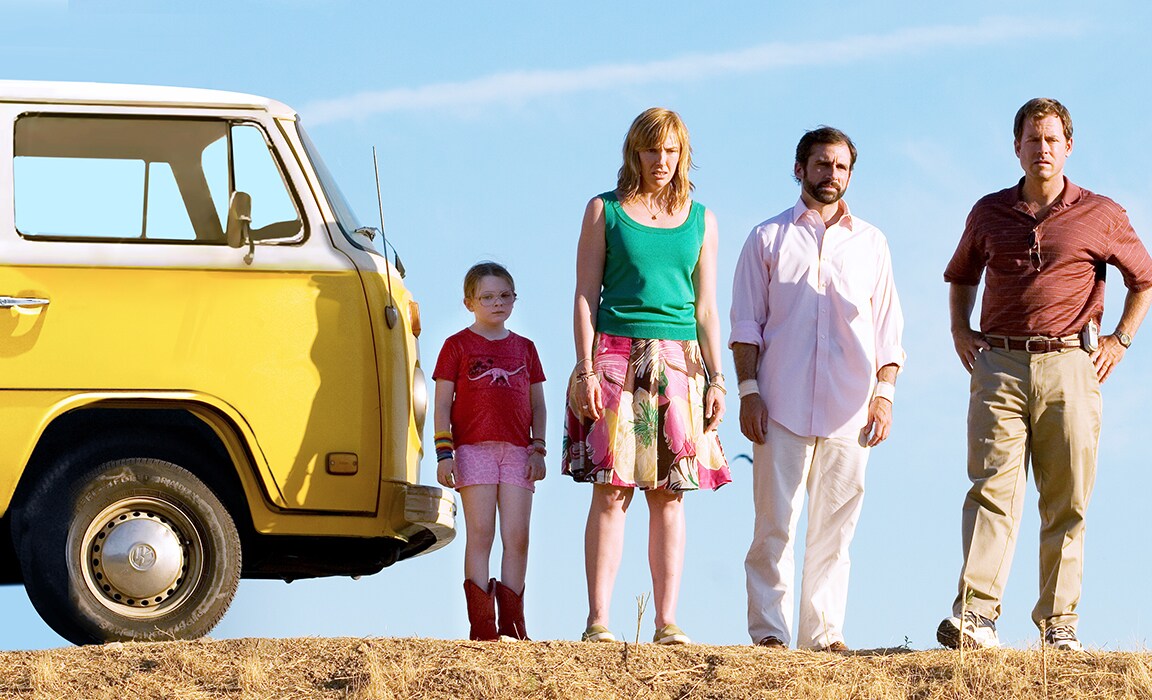 You'll be cheering on the oddballs in this dark and smart comedy with an outstanding cast featuring Toni Collette, Steve Carell, Greg Kinnear, Alan Arkin, and a young Abigail Breslin. The film won Best Supporting Actor for Alan Arkin and Best Original Screenplay at the Academy Awards. 
When a fluke gets an awkward 7-year-old invited to compete in a beauty pageant, her misfit family rallies behind her.

Series
Black-ish (S1-5)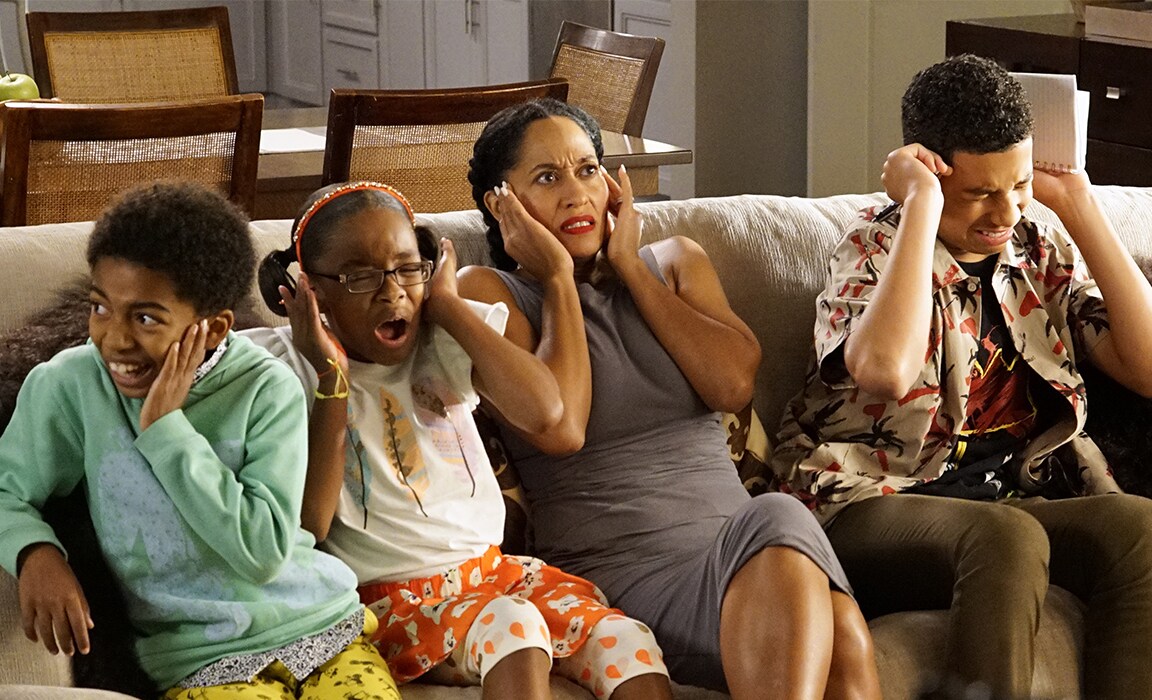 Your laughing muscles will get a solid work out with Black-ish, which manages to balance original humour and the usual family mishaps with important issues by putting culture and identity front and centre.
Andre 'Dre' Johnson has a great job, a beautiful wife, Rainbow, four kids, and a colonial home in the 'burbs. But has success brought too much assimilation for this black family? With a little help from his dad, Dre sets out to establish a sense of cultural identity for his family that honours their past while embracing the future.
The X-Files (S1-11)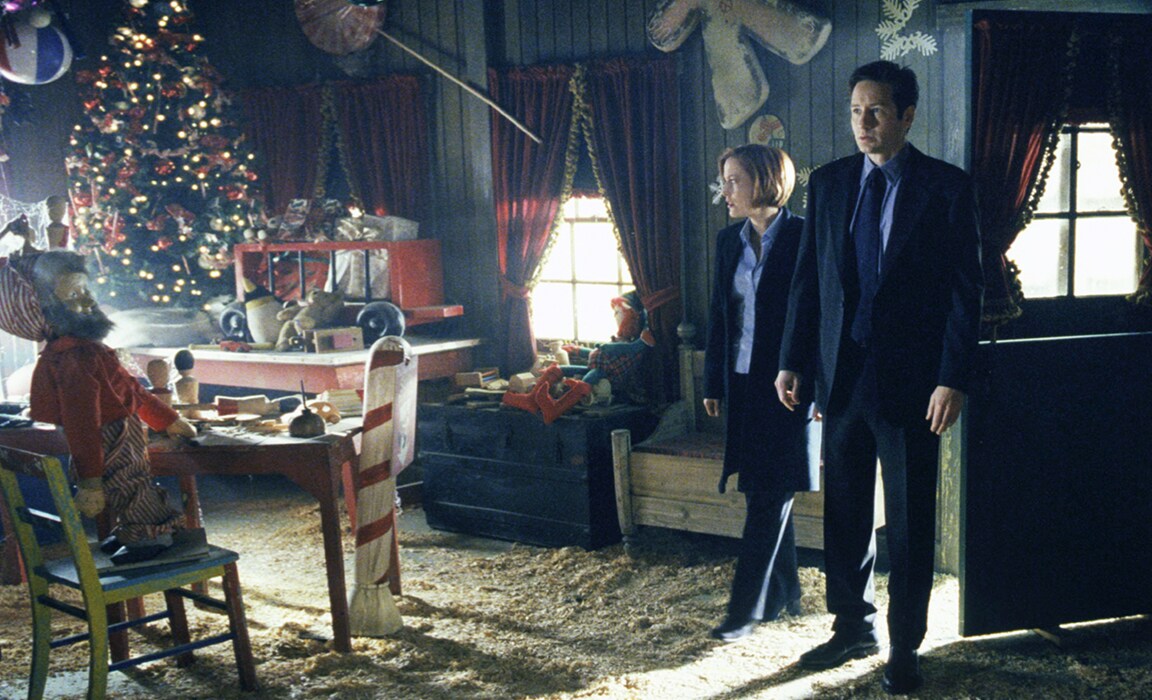 Event television - 90s style! Scully, Mulder, unimaginable storylines and conspiracies, creatures not from around here, and a lot of torch work in dark, menacing spaces. You can stream the complete series on Disney+
The X-Files is the legendary drama series about FBI special agents who investigate cases called "X-Files," involving paranormal or unexplained phenomena. The truth is out there and FBI agents seek it in this sci-fi phenomenon about their quest to explain the seemingly unexplainable. Their strange cases include UFO sightings, alien encounters and abductions, and just about everything else among the paranormal.

M*A*S*H (S1-11)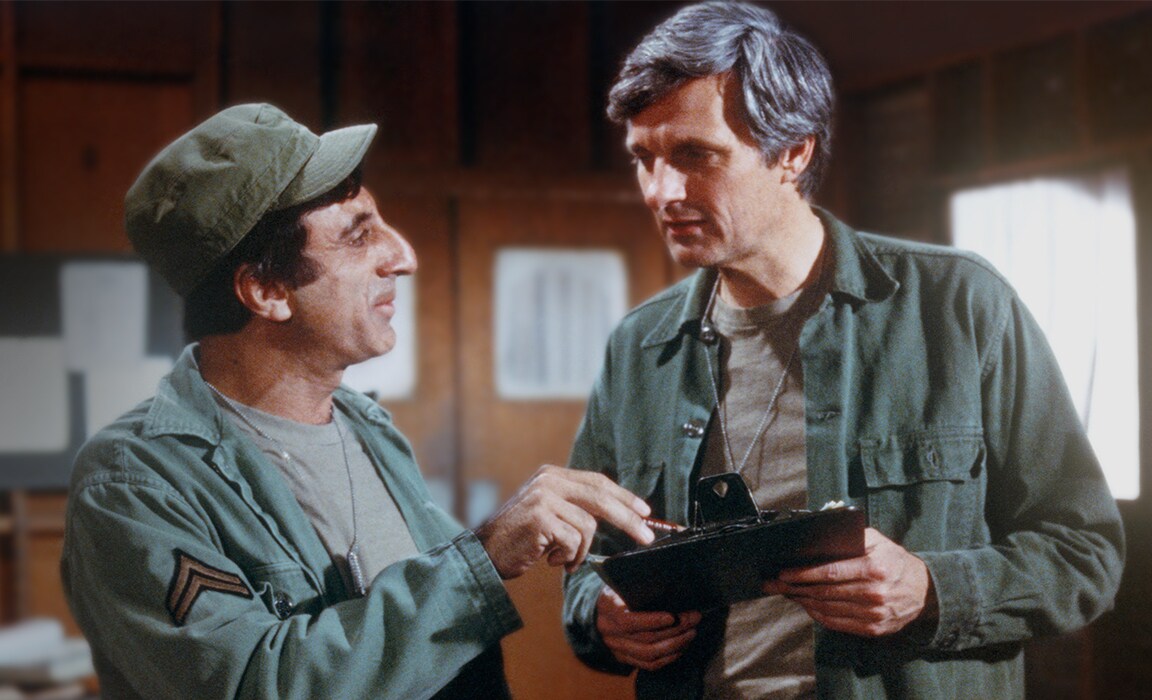 Television doesn't get much more groundbreaking than M*A*S*H. From 1972 to 1983, the ensemble cast created eccentric and lovable characters, hilarious havoc, and unforgettable, poignant scenes. You can round out your marathon by also watching the 1970 film that started it all, MASH and the final two-hour episode of the long-running series, Goodbye, Farewell and Amen.

M*A*S*H (an acronym for Mobile Army Surgical Hospital) is an American war comedy-drama television series revolving around key personnel during the Korean War (1950–53). Tension often occurred between the civilian draftees of 4077th – Hawkeye, Trapper John, and B.J. Hunnicutt, and the "regular Army" characters, such as Margaret Houlihan and Colonel Potter, who tend to represent patriotism and duty.
Homeland (S1-8)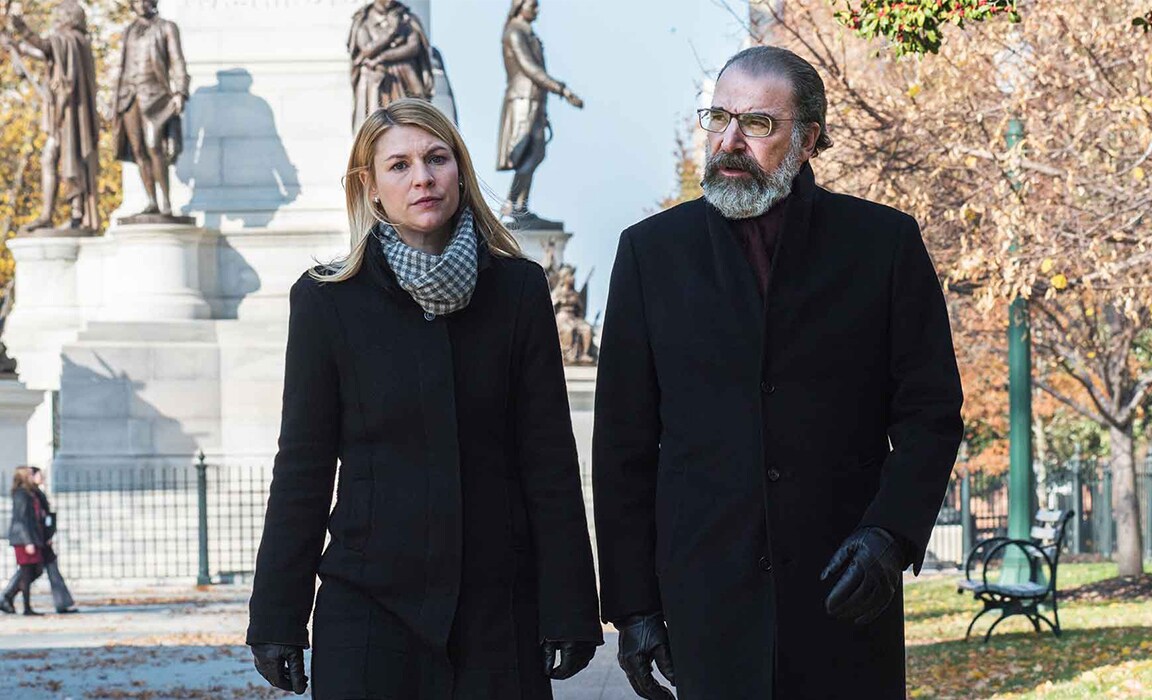 For lovers of high-stakes drama, it doesn't get better, or bigger, than Homeland. Claire Danes and Mandy Patinkin star as CIA agents who continually go to extremes for their jobs and each other amid endless twists and turns, betrayals, and baddies. You can stream the complete series on Disney+

In season 1, an American soldier who was presumed killed in Iraq returns 8 years after he went missing. But after the joy of his homecoming dies down, suspicions arise as to whether he was really an American hero or if he was part of a sleeper cell planning a terrorist attack.
Empire (S1-6)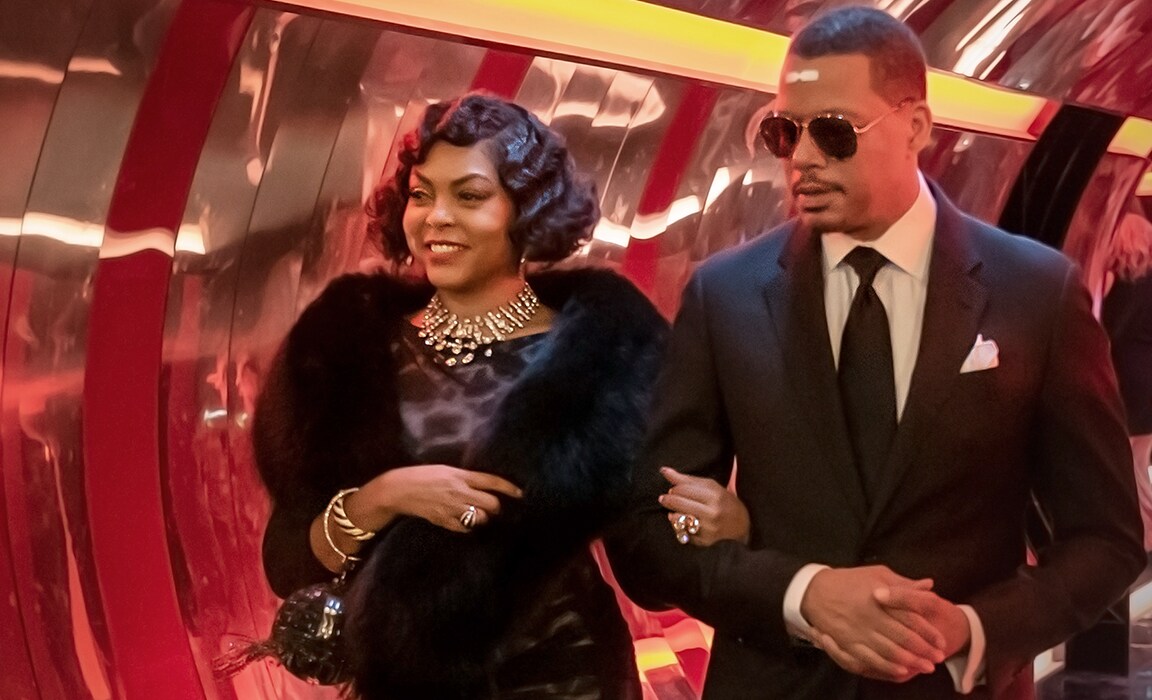 You'll be hooked on this powerful drama series and especially Cookie's, played by Taraji P. Henson, biting comebacks.
Hip-hop artist and CEO of Empire Entertainment, Lucious Lyon, has always ruled unchallenged, but a medical diagnosis predicts he will be incapacitated in three years, which prompts the sharks to circle. Without further damaging his family, he must decide which of his three sons will take over. The reappearance of Cookie, his ex-wife, complicates things; she says he owes her for taking the fall for the drug-running that financed his early career.
O.J.: Made in America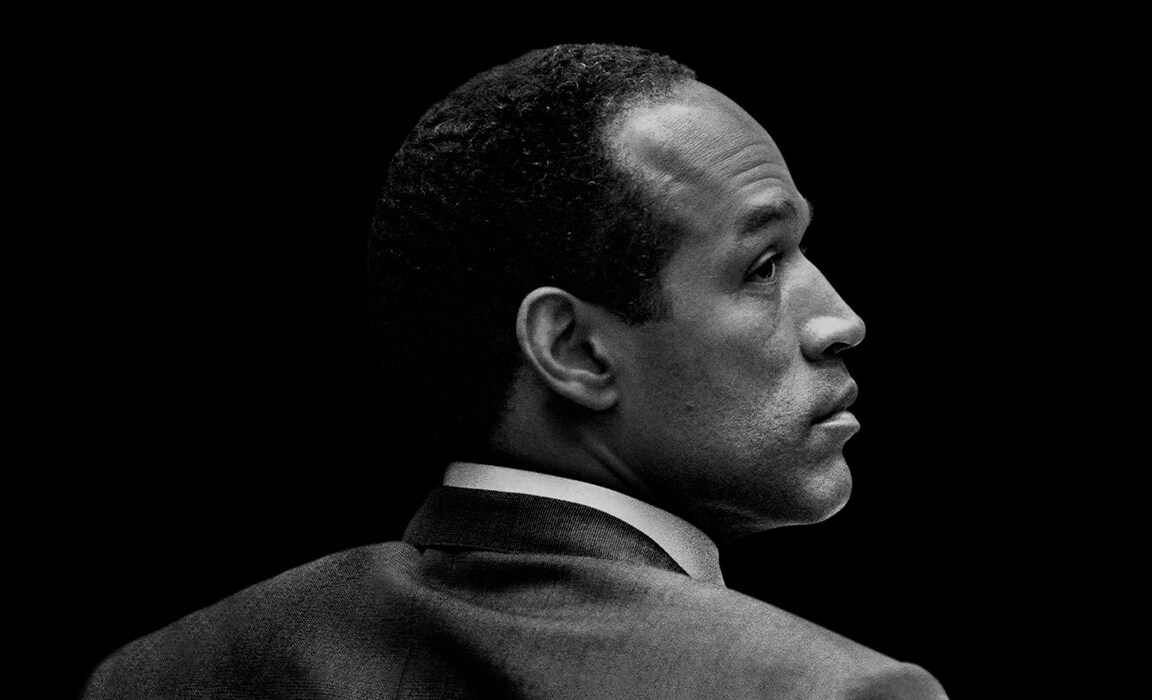 It's the defining cultural tale of modern America – a saga of race, celebrity, media, violence, and the criminal justice system. Two decades after its unforgettable climax, it continues to fascinate, polarise, and develop new chapters.

Sign up to Disney+ now including Star to enjoy a world of entertainment available anytime, anywhere*

More award-winning and critically acclaimed titles that you can stream now:
Features
• 28 Days Later
• Battle of the Sexes
• Be Water
• Braveheart
• Bootmen
• Boys Don't Cry
• Butch Cassidy and The Sundance Kid
• Crazy Heart
• Dead Poets Society
• Free Solo
• Good Morning, Vietnam
• Hidden Figures
• Juno
• Life of Pi
• Moulin Rogue!
• Patton
• Pony Excess
• The Colour of Money
• The Descendants
• The French Connection
• The Grand Budapest Hotel
• The Last King of Scotland
• The Martian
• The Royal Tenenbaums
• The Sound of Music
• Three Billboards Outside Ebbing, Missouri
• Titanic
• Walk the Line
• Wall Street
• William Shakespeare's Romeo + Juliet
Series
• 24
• Alias
• Arrested Development
• Boston Legal
• Brothers & Sisters
• Desperate Housewives
• Felicity
• Glee
• Grey's Anatomy
• Hill Street Blues
• My So-Called Life
• Ugly Betty
*Title availability and classification information may vary by region.