Nine titles revealed forming first wave of significant commitment to 
local content and production in Australia and New Zealand
Sign up to Disney+ now to start streaming these titles, plus more!
Featured content current at time of writing. Availability may vary by territory.

The Walt Disney Company in Australia & New Zealand has today announced its first wave of local content commissions and acquisitions for Disney+ with nine Australian originals launching in 2022/23.

Announced at an event held at Sydney's Museum of Contemporary Art, the slate of local and sure to be loved content includes three Scripted drama series "The Clearing", "The Artful Dodger", "Last Days of the Space Age"; four Documentaries "Matildas: The World at Our Feet", "Shipwreck Hunters Australia", "Chasing Waves", "Fearless: The Inside Story of the AFLW"; and two Lifestyle and Factual general entertainment series "Donna Hay Christmas" and "What's Your Toy Story?". Many of these shows will further expand Disney+'s adult-focused Star general entertainment offering.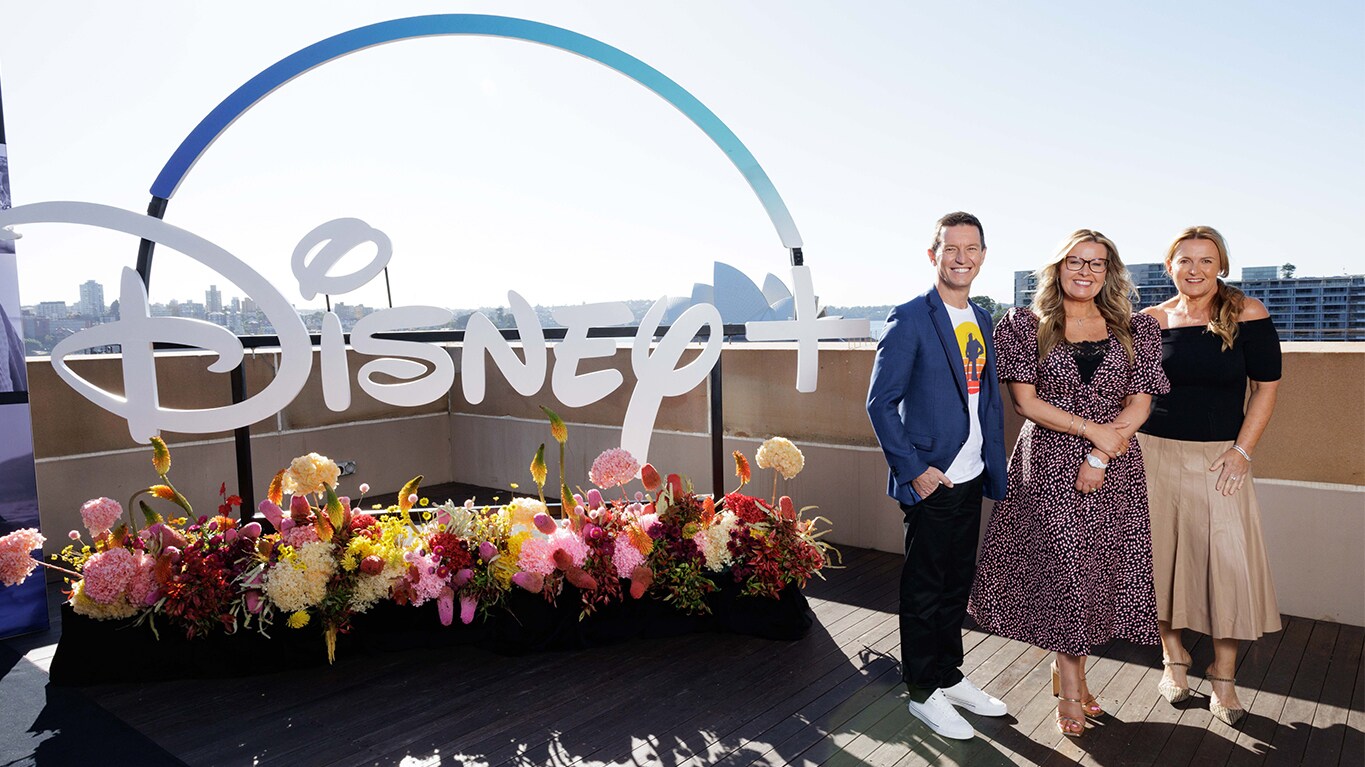 The announced series are part of a significant investment by The Walt Disney Company in Australian and New Zealand local commissions.

Kylie Watson-Wheeler, Senior Vice President and Managing Director of The Walt Disney Company in Australia and New Zealand said, "The Walt Disney Company is thrilled to be bringing home-grown, premium Australian originals with familiar faces and places – not only to Aussie screens, and those across the ditch – but also to the world stage that is Disney+.
"Coming to Disney+ this year and next, our first wave of local content spans scripted drama, documentaries, lifestyle and factual entertainment genres. We're leveraging the talents of renowned actors, prominent directors, producers and writers – more than 100 in total, before counting the additional cast, crew, extras and other local jobs and activity we'll generate across the Australian production sector.
"Disney is undoubtedly the world's most creative storytelling engine, and in this wave of local productions, we've fuelled up our creative processes in partnership with Australian production companies. Our storytelling and commissioning approach is unique and overlays local culture, mindset and humour – adding to the deep emotional connection that The Walt Disney Company is renowned for and that our audiences expect.
"The Walt Disney Company is making a significant investment in Australian and New Zealand local commissions. Our second wave of local and loved content is taking great shape, with many more shows in various stages of development, including fabulous original concepts coming out of New Zealand. The opportunities are endless, particularly in young adult, comedy, and rom coms, which our audiences can't get enough of."
All titles will be available locally and internationally on Disney+ with programming to be announced.


The first wave of Disney+ local content from The Walt Disney Company in Australia and New Zealand includes Scripted drama, Documentaries, and Lifestyle & Factual series: 
SCRIPTED DRAMA

"The Clearing" is an Event Series adapted for screen based on J.P. Pomare's novel In the Clearing and inspired by the real-life Australian cult The Family and its founder Anne Hamilton-Byrne, one of the rare female cult leaders in history. In this eight-part psychological thriller, a woman is forced to confront the nightmares of her past to stop a secret cult intent on gathering children to fulfil its master plan. "The Clearing" is produced by Wooden Horse's Jude Troy (The Other Guy 1 & 2), in association with Egeria (Elizabeth Bradley), and is created and written by Matt Cameron (Jack Irish, Secret City) and Elise McCredie (Stateless, Ride Like a Girl) alongside co-writer Osamah Sami (Ali's Wedding). Teresa Palmer (Discovery of Witches, Berlin Syndrome, Ride Like a Girl), Miranda Otto (The Usual Suspects, Fires, Homeland) and Guy Pearce (Jack Irish, Mare of Easttown) lead a stellar line-up of Australian talent including Hazem Shammas (Safe Harbour), Mark Coles-Smith (Mystery Road), Tom Budge (Bloom), Erroll Shand (True Colour, The Luminaries), Lily La Torre (Run Rabbit Run), and Ras-Samuel Welda'abzgi. Directed by Jeffrey Walker (Young Rock, Lambs of God, The Portable Door) and Gracie Otto (Seriously Red, The Other Guy 2, Bump). Elise McCredie, Matt Cameron, Jude Troy and Jeffrey Walker also serve as executive producers alongside Wooden Horse's Richard Finlayson and Egeria's Elizabeth Bradley. Filming will take place in Victoria in the coming months.


"The Artful Dodger" is an international premium character drama set in 1850s Australia. It is a well-known and much-loved story, with a twist. Across eight episodes, the scripted series explores the adult double life of Charles Dickens' famous prince of thieves – Dodger – now a surgeon, but who can't shake his predilection for crime. The inspiration for two of his most famous characters, Fagin and Jack Dawkins aka The Artful Dodger, were transported to Australia for their crimes. The series takes place 15 years on from the events of Oliver Twist and is set in the frontier colonies of 1850s Australia. From high-octane heists to life-and-death surgeries, glittering parties to colourful streets, this series is a rock'n'roll tale about the double life of Dickens' most famous prince of thieves with an Aussie connection. "The Artful Dodger" is a co-production with Sony and produced by Beach Road Pictures (with David Taylor and David Maher) and Curio Pictures (formerly Playmaker Media) (with Jo Porter). Jeffrey Walker (Young Rock, Lambs of God, Modern Family) serves as Director and the series is written by Andrew Knight, James McNamara, Jeffrey Walker, Vivienne Walshe and Miranda Tapsell.


"Last Days of the Space Age" is an eight-part dramedy series set in 1979 Western Australia, when Perth was at the centre of the world's headlines. A power strike threatens to plunge the region into darkness, while the city hosts the iconic Miss Universe pageant and the US space station, Skylab, crashes just beyond the city's suburbs. Against this backdrop of international cultural and political shifts, three families in a tight-knit coastal community find their marriages, friendships, and futures put to the test. "Last Days of the Space Age" is produced by Princess Pictures and directed by Bharat Nalluri (Shantaram, Little America, Spooks, The 100). The series is created and written by David Chidlow (Moving On, Hidden) along with writers Alice Addison (The Silence, The Devil's Playground, Picnic at Hanging Rock), Dot West (The Heights), and Jeremy Nguyen & Alan Nguyen (Hungry Ghosts). Laura Waters (Summer Heights High, My Year 12 Life), Emma Fitzsimons (Koala Man, Wrong Kind of Black), Chris Loveall (Nautilus, Fortitude, Please Like Me), Stephanie Swedlove (Everything's Gonna Be Okay, Please Like Me) and Anna Dokoza (Kevin Can F**k Himself, Special) serve as Executive Producers and Christine Pham (The Unsettling, Please Like Me) is producing the series. An incredible cast is being assembled including Radha Mitchell (Man on Fire, Olympus Has Fallen, Looking for Grace), Jesse Spencer (Chicago Fire, House, Uptown Girl), Deborah Mailman (Total Control, The Sapphires, Offspring), and Linh-Dan Pham (Or de lui, Mythomaniac, Blue Bayou). Filming locations include Perth and Sydney.

DOCUMENTARIES


"Fearless: The Inside Story of the AFLW" is a world-first look at the AFL Women's Competition (AFLW) and the powerhouse movement it has become for women in sport. The six-part series spotlights four clubs: Adelaide Crows, Collingwood, GWS GIANTS, and Western Bulldogs. This inspiring series is about more than football. With the AFLW at the forefront of celebrating diversity and inclusion and redefining gender norms, the series will explore the journey, sacrifice and history in the making, as the trailblazing women of the AFLW pave the way in professional sport and help change the sporting and cultural psyche of Australia. Cameras were rolling in April 2022 capturing the historic victory of the Adelaide Crows – taking their third AFLW premiership. "Fearless: The Inside Story of the AFLW" is produced by JAM TV Australia with filming taking place around Australia. Michael Venables directs, with Anne-Maree Sparkman as Executive Producer. Becky Taylor serves as Series Producer. Production is underway and has been capturing the action from the AFL Women's Competition. 


"Matildas: The World at Our Feet" is a docu-series going behind the scenes of the popular Australian national sporting team, the Matildas, and tracks the rise of women's sport through incredible and immersive storytelling. Cameras have been following the Matildas as they prepare for the FIFA Women's World Cup 2023™ on home soil alongside co-host New Zealand, with the story starting in the lead up to the first match of the 2022 AFC Women's Asian Cup. The six-part docu-series chronicles the highs and lows as well as the extraordinary teamwork, trust and spirit required – as the squad looks to create history and leave an unrivalled legacy for the sport in Australia and abroad. Production is underway, led by Executive Producers, Steve Bibb (Inside the Sydney Opera House, Shipwreck Hunters Australia) of Barking Mad Production and Christopher G. Cowen (Decades Series, College Football 150, State of Play) of STATION 10 Media, with Katie Bender Wynn (The Will To Fly) as Director. Fremantle and Boardwalk Pictures are lending services on this global production, with filming around Australia – from Townsville to Canberra – and across the globe in France, Sweden, Dubai and London.


"Shipwreck Hunters Australia" is a six-episode docu-series centred around a group of highly-skilled divers and underwater filmmakers – Captain Ash Sutton, Andre Rerekura, Nush Freedman, Johnny Debnam and Ryan Chatfield – along with expert maritime archaeologists from the Western Australian Museum, Dr Ross Anderson and Dr Deb Shefi. In each episode the team embark on an expedition to a remote location off the vast coast of Western Australia to uncover long-lost shipwreck secrets and make some world-first discoveries! Combining new evidence, archival research and all-out adventure "Shipwreck Hunters Australia" is a vibrant journey into the mysterious past led by modern day ocean explorers. The series is produced by VAM Media and Terra Australis Productions in association with Barking Mad Productions. It is Directed and Produced by Brendan Hutchens with Steve Bibb serving as Executive Producer and Katherine Barrett as Series Producer.


"Chasing Waves" is an eight-episode docu-series exploring the unique and wonderful surf culture in Japan, highlighting the dramatic push and pull between convention and innovation. By chronicling the lives of both the trendsetters and the traditionalists, the series paints a captivating holistic picture of the global surf industry – from Australian-Japanese surfer, Connor O'Leary to freestyle surfers, Olympic hopefuls and businesspeople trying to make their mark. The locally managed series is currently in post-production and is produced by Boardwalk Pictures with Jason Baffa (Loopers, Bella Vita, One California Day, Singlefin: Yellow) serving as Director and Executive Producer Christopher G. Cowen (Decades Series, College Football 150, State of Play).

LIFESTYLE AND FACTUAL


"Donna Hay Christmas" is a four-episode series produced and hosted by Australia's food and lifestyle icon, Donna Hay. Bringing to life stunning but simple recipes for the perfect entertaining and feasting, plus special styling moments for a truly magical Australian Christmas. With Benjamin Jones directing, the best-selling author, homewares entrepreneur and food stylist serves up a mouth-watering, quintessential Australian Christmas menu. The series will showcase Donna's Christmas with the breathtaking Australian backdrop of beautiful Avalon Beach and its picturesque surrounds on Sydney's Northern Beaches. Donna Hay Christmas is produced by Donna Hay Productions.


"What's Your Toy Story?" is an eight-episode factual series being developed with Australia's own Rove McManus. The new original competition format series will see teams of kids and grownups show off their skills at creativity, innovation and storytelling as they bring their own toy stories to life. It will boast an epic, Pixar-inspired set and embrace everything the world loves about this iconic franchise. Hosted by TV legend Rove McManus, "What's Your Toy Story?" is being developed with Guesswork Television and Roving Enterprises.

Press Contacts:
The Walt Disney Company Australia & New Zealand

Brad Hatch
Director, Corporate Communications
+61 408 118 690
brad.hatch@disney.com
Adam Cubito
PR Manager, Consumer Communications
+61 403 876 338
adam.cubito@disney.com
Rebecca Tooth
PR Executive, Consumer Communications
+61 425 245 903
rebecca.tooth@disney.com