"What is the meaning of life?" is the eternal question, and when presented in the format of animation, both the question and answers become easier to understand. Disney and Pixar's Soul tackles existentialism the only way they can: with an emotional story filled with heart and love. Soul is now streaming exclusively on Disney+
The movie is about Joe Gardner, a music teacher whose dream is to perform jazz onstage. An untimely accident sidelines that dream as his soul is transferred to the Great Before. Working with new souls to find the meaning of life before going to Earth, he's paired with 22, a sceptical soul who needs to be convinced that life on Earth is worth living.

The cast and crew of Soul — Jamie Foxx, Tina Fey, Phylicia Rashad, Angela Bassett, Pete Docter (director/co-writer), Dana Murray (producer), Kemp Powers (co-director/co-writer) — came together to discuss the movie and how it made them reflect on their own outlooks on life.

Sign up to Disney+ and start streaming Disney, Pixar, Marvel, and Star Wars titles now, plus more!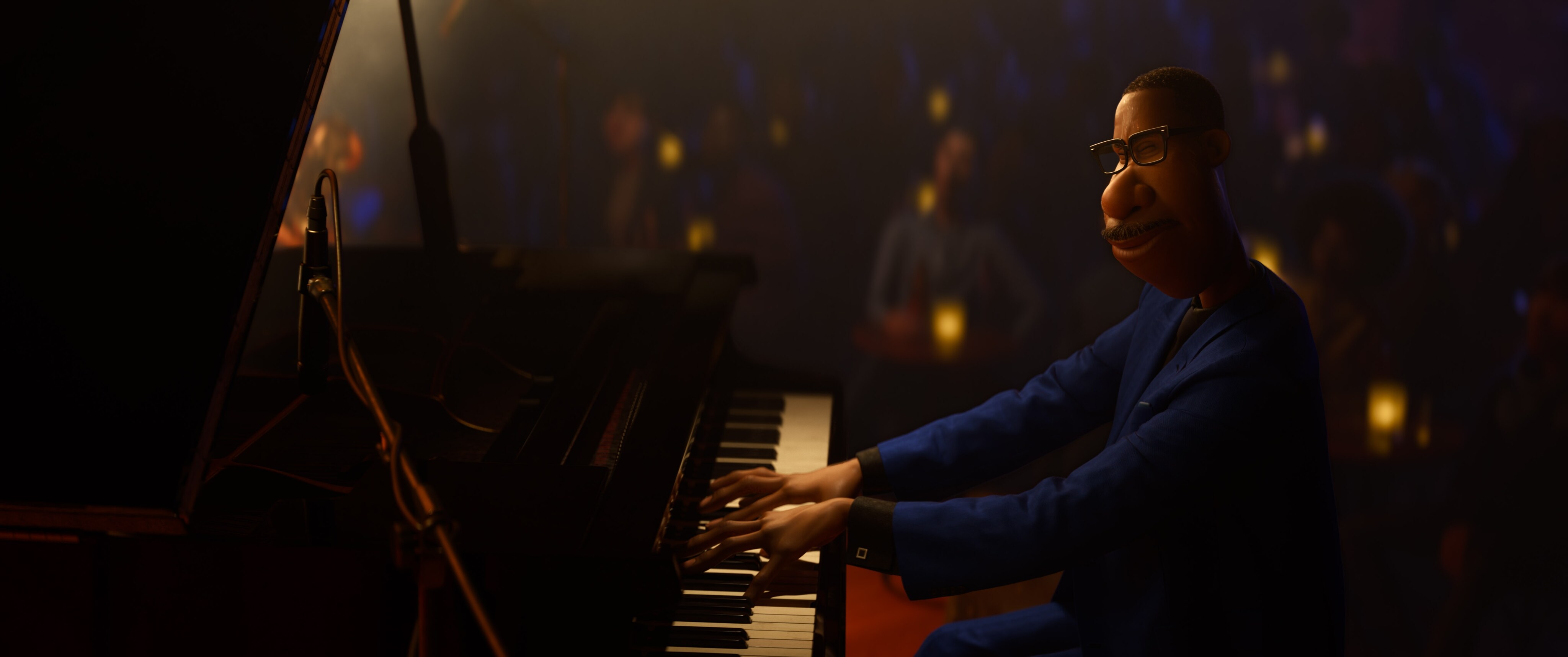 The role of Joe Gardner was perfect for Foxx. As an actor-musician, he understood Joe's journey as a man in search of his authentic self. "I have a phrase that I use. The world has been here mill— billions — however many billions-millions of years. So, 70, 80, 100 years, is what? It's a blink of an eye. So I say to everybody, don't waste your blink. Live your life."
The movie encourages you to lean into your talents, and that your gifts are an asset. Bassett voices Dorothea, a character at the top of her game, but hopes viewers will see their own story in Joe's. "I hope they take away that you're unique, and that you're destined for this journey. So, live it with gusto, live it with pride, live it with spark and vitality," she said.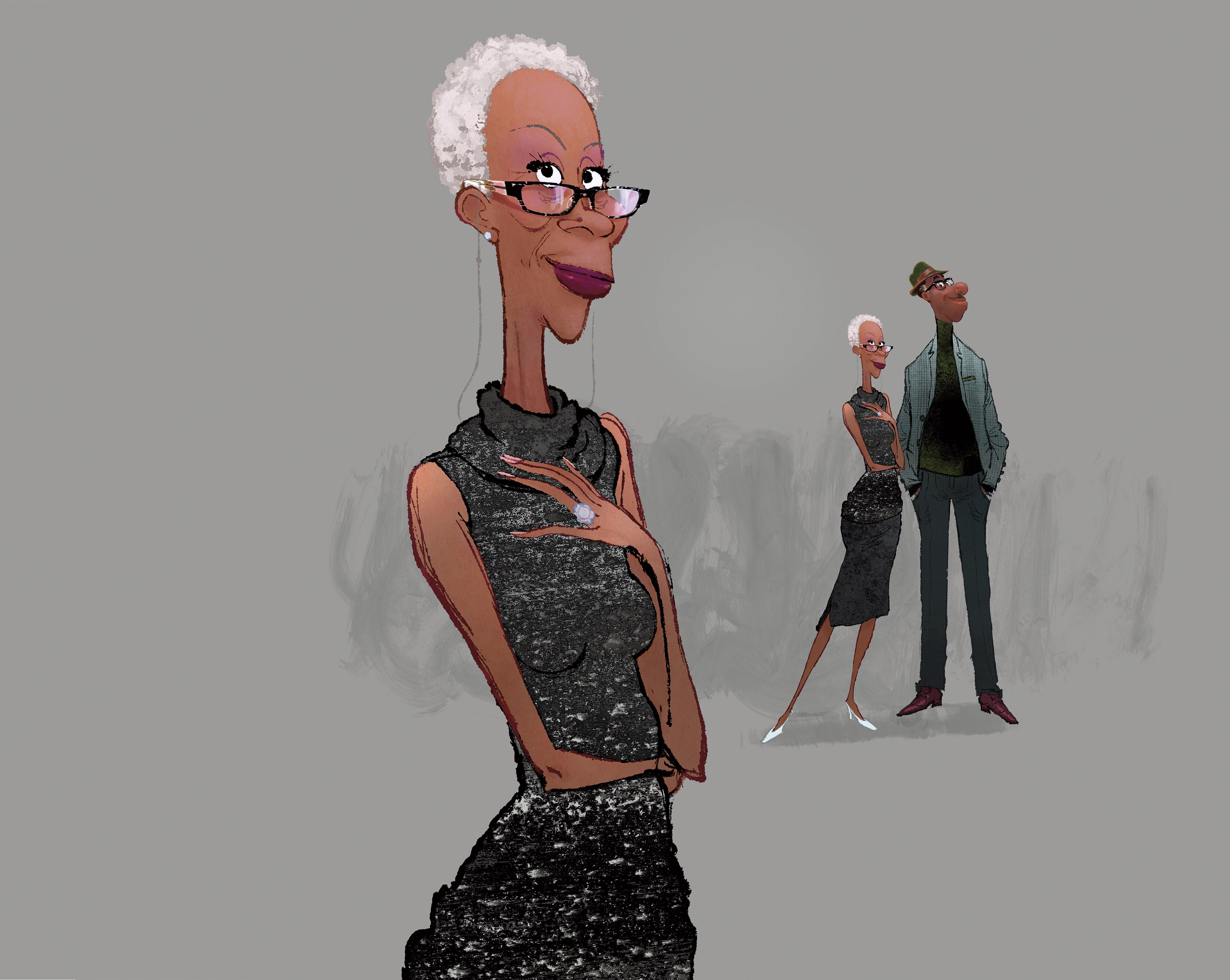 As the voice of Joe's mother Libba, Rashad brought a unique perspective to the role through the advice she would give to her own kids. "I've always been an advocate of my children understanding that life is a continuum. That it isn't that it begins over here and stops over there," she said. "There's that which we see, and perceive readily, and there's the other that we don't. And that which is before and that which seems to be what is what we think is after. I've tried to teach my children that because to understand that is to embody a kind of fearlessness, and also, an acceptance."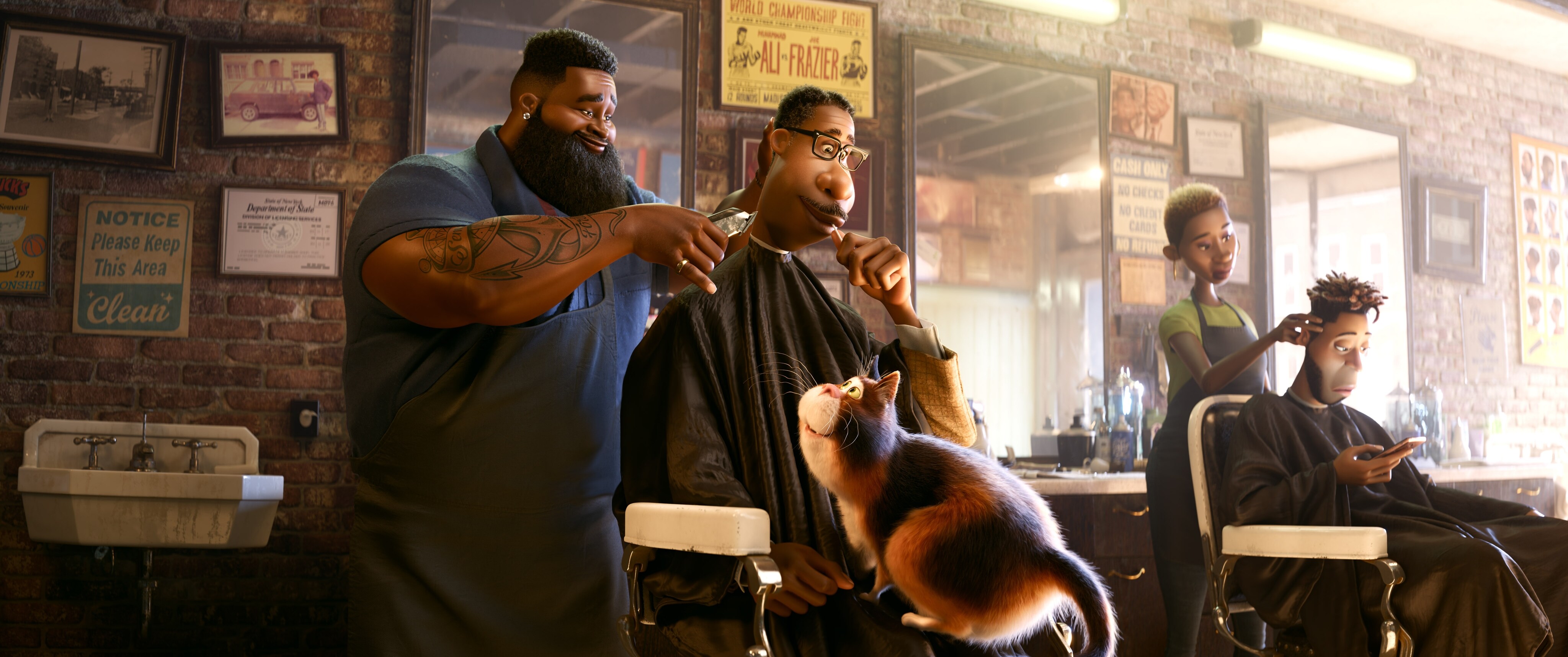 The existential questions that Soul brings up relate to passion and how much of your life you should or should not devote to those whims.
"It's this idea that you don't have to have it all figured out," explained Powers. "One of my favourite characters in the movie is Dez the Barber because Dez the Barber is a guy that is a master at his craft. He's a master barber. To the point that Joe was like, obviously, he always wanted to do this. And he's like, 'nah, man. I wanted to be a vet, but I'm pretty happy with where I landed. I found other dreams, I found other things that allowed me to find fulfilment.' "
This revelation is a common struggle of human nature, and so is the feeling that people are defined by the ideals projected on-screen. Powers expounded on that argument: "I think that, just the idea that everyone sitting in that audience should be able to see their lives represented up there on the screen. That's something that I really hope for. People don't have more valuable lives based on how famous or how rich they are."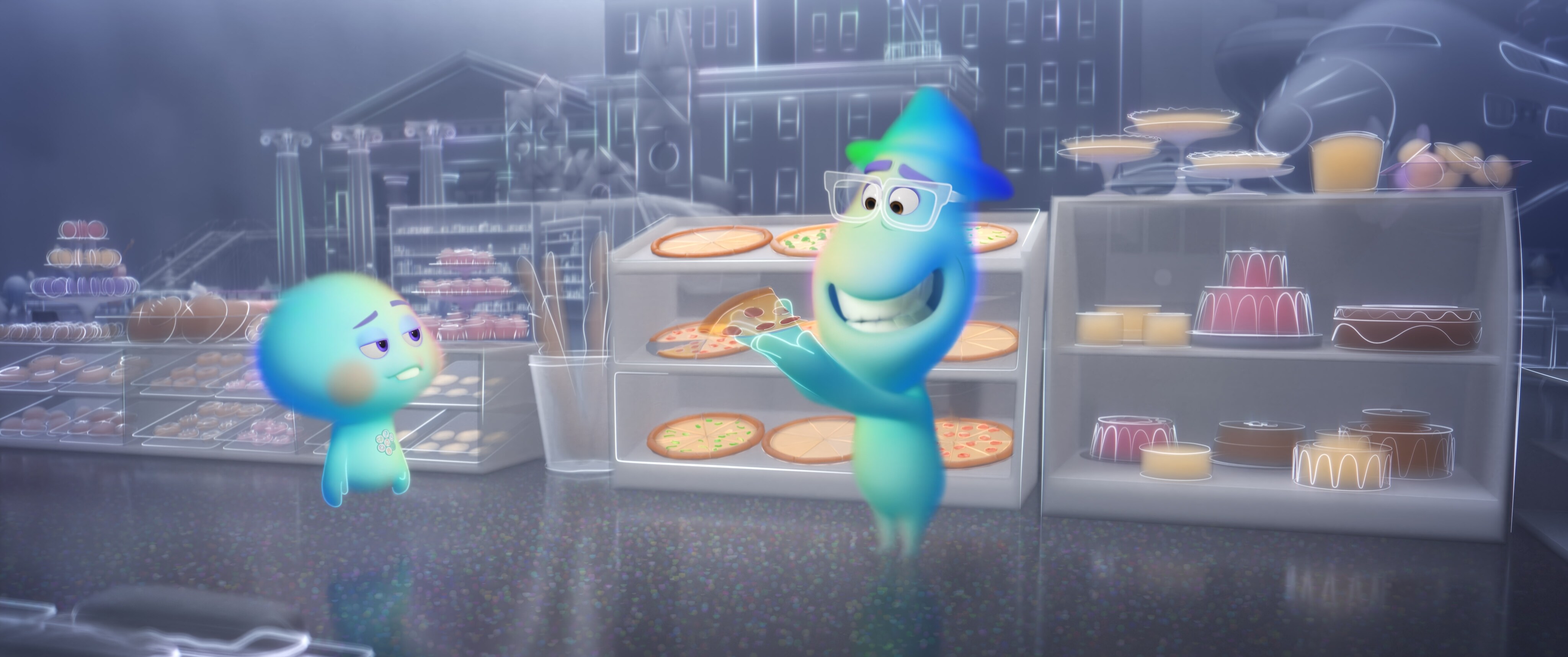 "I think the movie does a really interesting thing, where they go a step beyond just saying, 'You've gotta find your passion in life,' " said Fey. As the ever-sceptical 22, her character needs to be convinced that there is meaning to life on Earth. "They also bring up the idea that an all-consuming passion can kind of overtake your life. And that being present is as important as achieving. What it means to have been successful in your life, taking small joys where you can find them, and being present with the people that you love."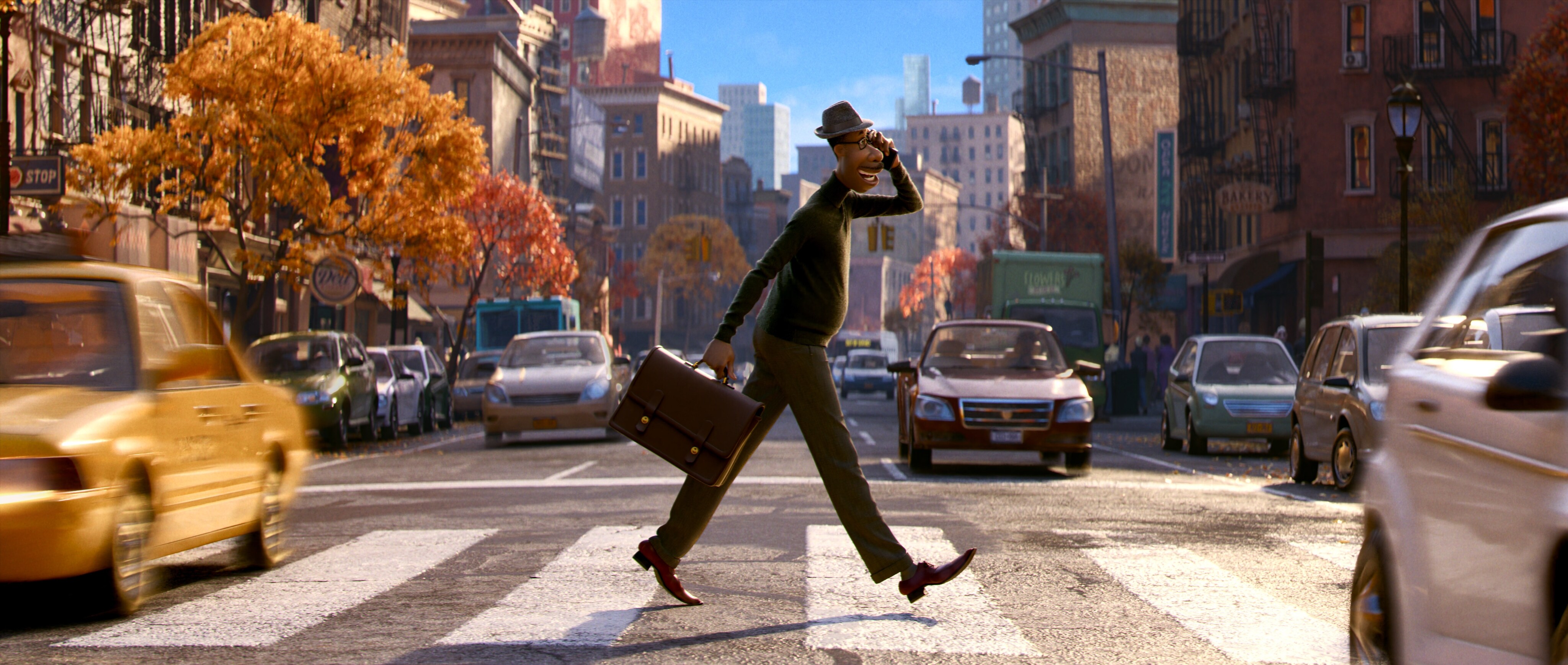 Joe's single-minded determination is what powers him for most of the movie, but he slowly realizes there's more to life than one single goal. "I think a lot of us grew up with this idea that we need to earn our way into being worthy," said Docter. "And that's why a lot of times some of these goals end up being kind of self-defining or self-limiting. And one of the aims of the movie is to say that, you know, just by being alive, we are valued. We are already enough. We all deserve to enjoy what life has to offer. All you have to do is open your eyes and look around."
Pixar's Soul is now streaming 
exclusively on Disney+