It's time to get metaphysical! Pixar's newest film Soul is a journey unlike anything we've seen before, and it was an exciting new adventure for everyone who took part in its creation. Soul is now streaming exclusively on Disney+

Sign up to Disney+ and start streaming Disney, Pixar, Marvel, and Star Wars titles now, plus more!
Soul tells the story of a middle-school music teacher named Joe Gardner (Jamie Foxx), who has big dreams of following his lifelong passion for music to jazz-band stardom. But, on the day of what could be his big break, Joe finds himself transported to The Great Before… and is now among the souls that live there. As one might expect, Joe desperately wants to return to his life on Earth to finally live out the life he'd worked towards. 
In contrast, unborn soul 22 (Tina Fey) has no interest in ever visiting Earth, positing that she lacks the ability to find the "spark" or passion that the counsellors in charge of The Great Before claim every living soul should have. So when Joe and 22 meet in The Great Before, these two opposites team up for an adventure that will surely be unforgettable.
Pixar has been an innovator in the animation world ever since Toy Story premiered 25 years ago, so audiences have come to expect amazing technology alongside incredible storytelling in every Pixar movie. Soul is the perfect showcase for that. After all, what does a soul even look like? The talented animators and creatives from Soul had some ideas about how to accomplish this.
Bringing a Soul to Life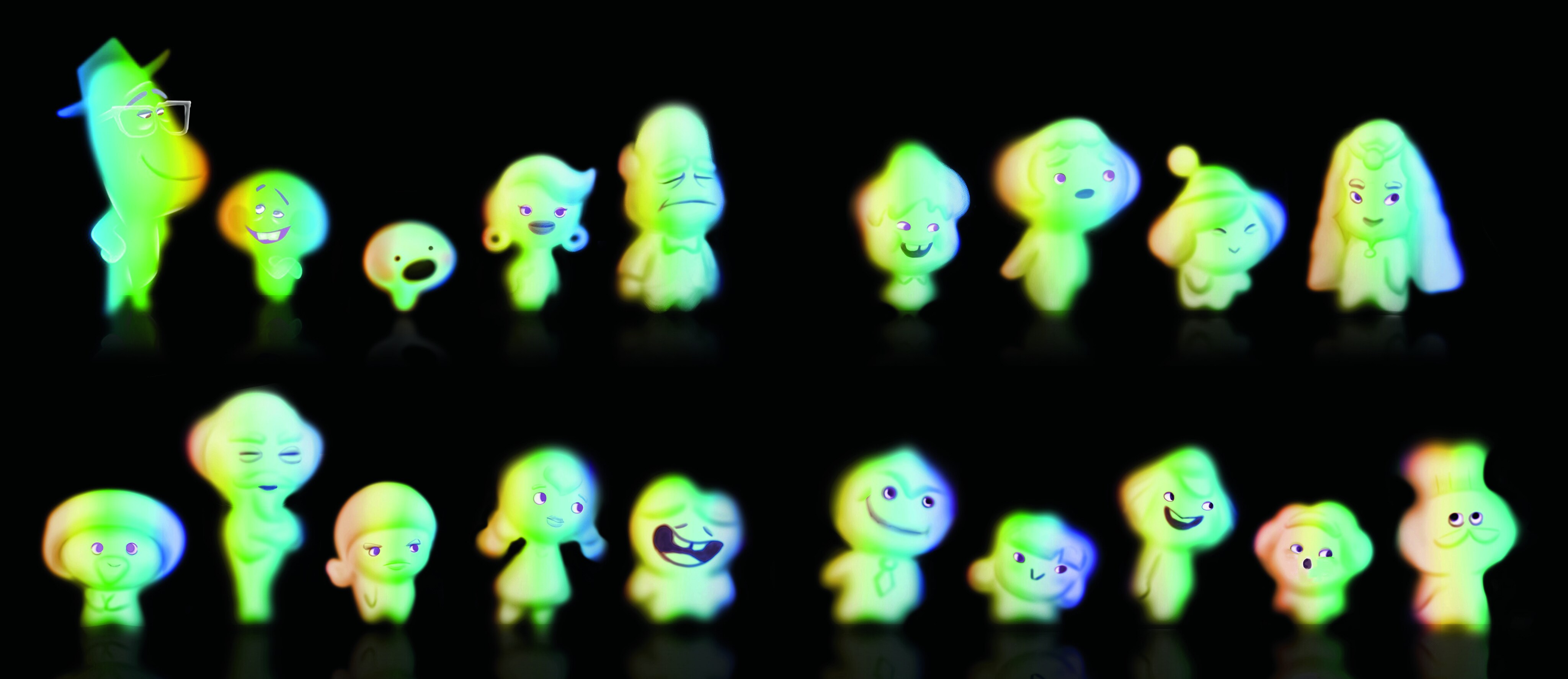 First things first, the creatives at Pixar needed to figure out how to visualise souls themselves. There was a lot of research done, and one thing director Pete Docter noticed was that "people would describe souls as vaporous, non-physical, formless air. It was all very interesting, but really not very helpful, because how do you draw air?" The filmmakers explored all kinds of research, even becoming inspired by the science of aerogel, the lightest solid material on Earth, which is used in the aerospace industry. "But we still felt we [needed] more humanity, like clear facial features we could recognise with expressions and attitudes. So we came back to this drawing that Pete did early on that seemed to suggest the ephemeral but also had a face," producer Dana Murray explained.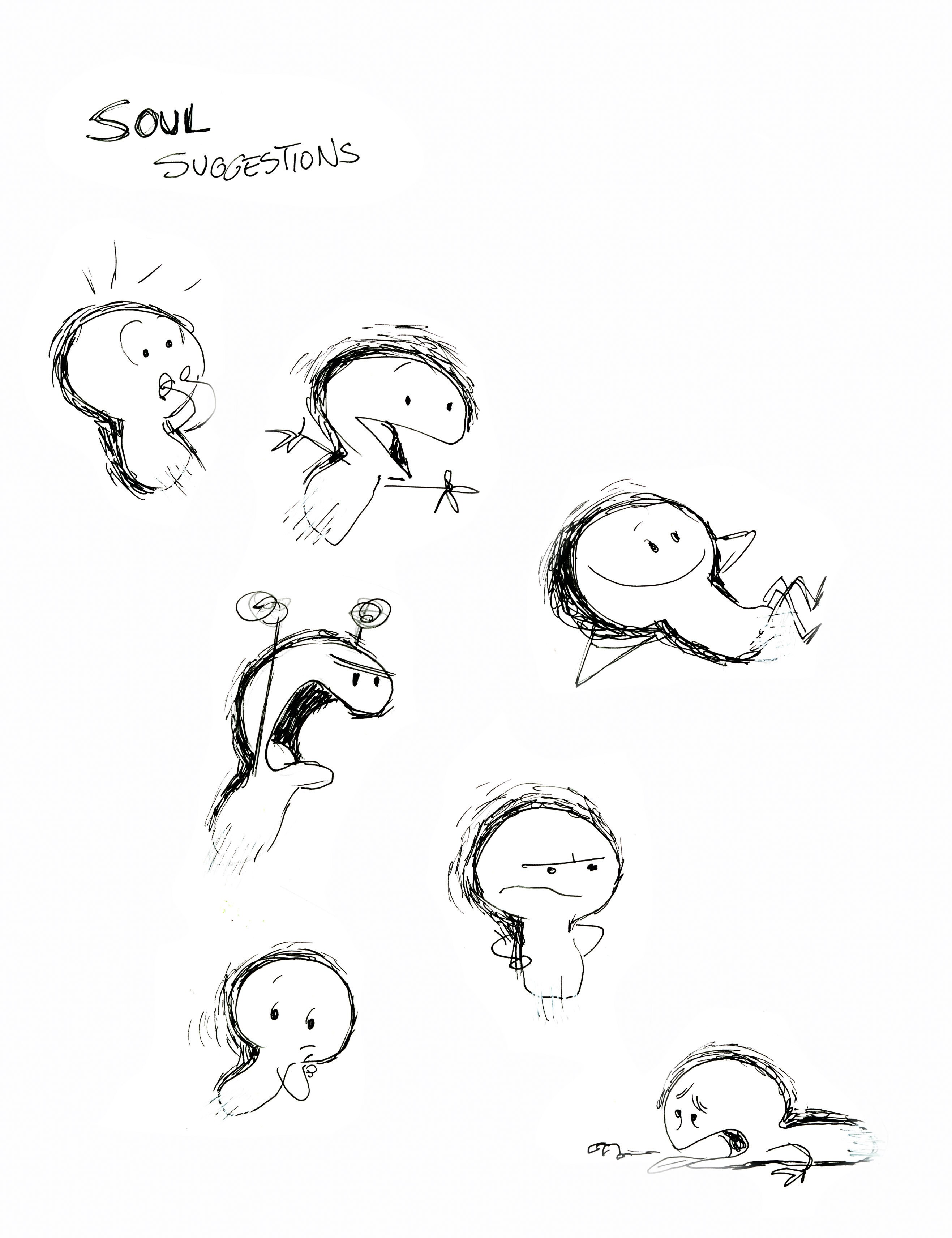 This brought a whole new set of challenges for the animation team. Animation supervisor Jude Brownbill shared that for her team, the souls were among the most difficult things they had to animate. After all, "how do you animate characters that break physics, or how do you create a 2D look in a 3D world?" One of the innovations that the Pixar team developed specifically for this movie was a brand-new technique of line work used on the souls. Jude elaborates, "We noticed that clarity was being lost in the face and in the hands, so technical directors in articulation, shading, and tools set about solving this, in a classic case of art challenging the technology and technology inspiring the art."
The entire filmmaking team also collaborated on interesting rules about how the souls could move — from limbs that could appear or disappear to facial features that could move anywhere on the face. At the end of the day, the animation team was ready for anything. "It's a long, collaborative process because anything is possible," Jude agrees.
The Universe, Animated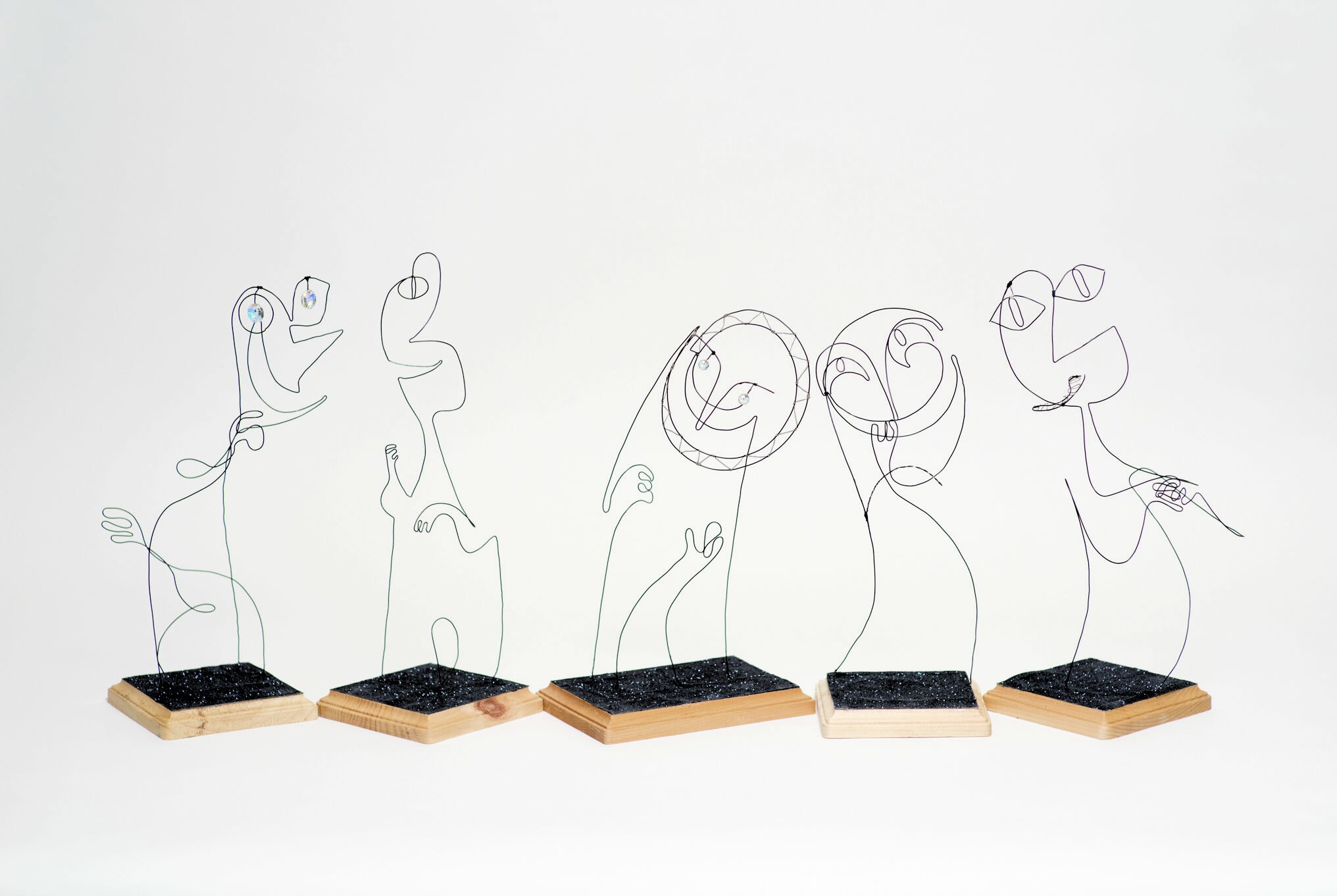 As the Pixar animators explored The Great Before, the souls were not the only characters they had to worry about. Beings called the 'counsellors' are the ones in charge of making sure The Great Before stays in order. (Let's just say Joe's determination to get back to Earth, and 22's refusal to ever go to Earth, definitely end up proving to be an unexpected obstacle to that order!)
The 'counsellors' are described in the film as the universe dumbing itself down so that humans can comprehend it. So, if you thought the nature of a soul would be hard to animate, this is next-level! The filmmakers drew inspiration from dozens of sources like Swedish sculpture, nature, and even light. The form they settled on ended up being something seemingly simple: a line. "Not just any line though," animation supervisor Bobby Podesta clarified, "We're talking about a living line." The sculptors at Pixar got to work creating 3D wire sculptures so that the animation team could evaluate how these characters could take shape in different angles and dimensions.

Bobby continued, "We began exploring shapes, expressions, movements, and transitions. But the animators didn't just animate a model. They animated a design. The characters captured that sense of a living line, a piece of art in a form that was understandable, yet still ethereal. So, to achieve the sense of design within the animation, our animators had to pull from their backgrounds as artists to craft a visually stunning performance. And it's that combination of being both an actor and an artist that raises the bar at Pixar to a level that we hope continues to exceed our audience's expectations."
When asked about the unique challenges that came with animating the 'counsellors', Bobby elaborated, "You have to make up an entire language or style from scratch. And then make it consistent! [It's] both acting and artistry together in one thing and that's harder than it looks."
Finding Joe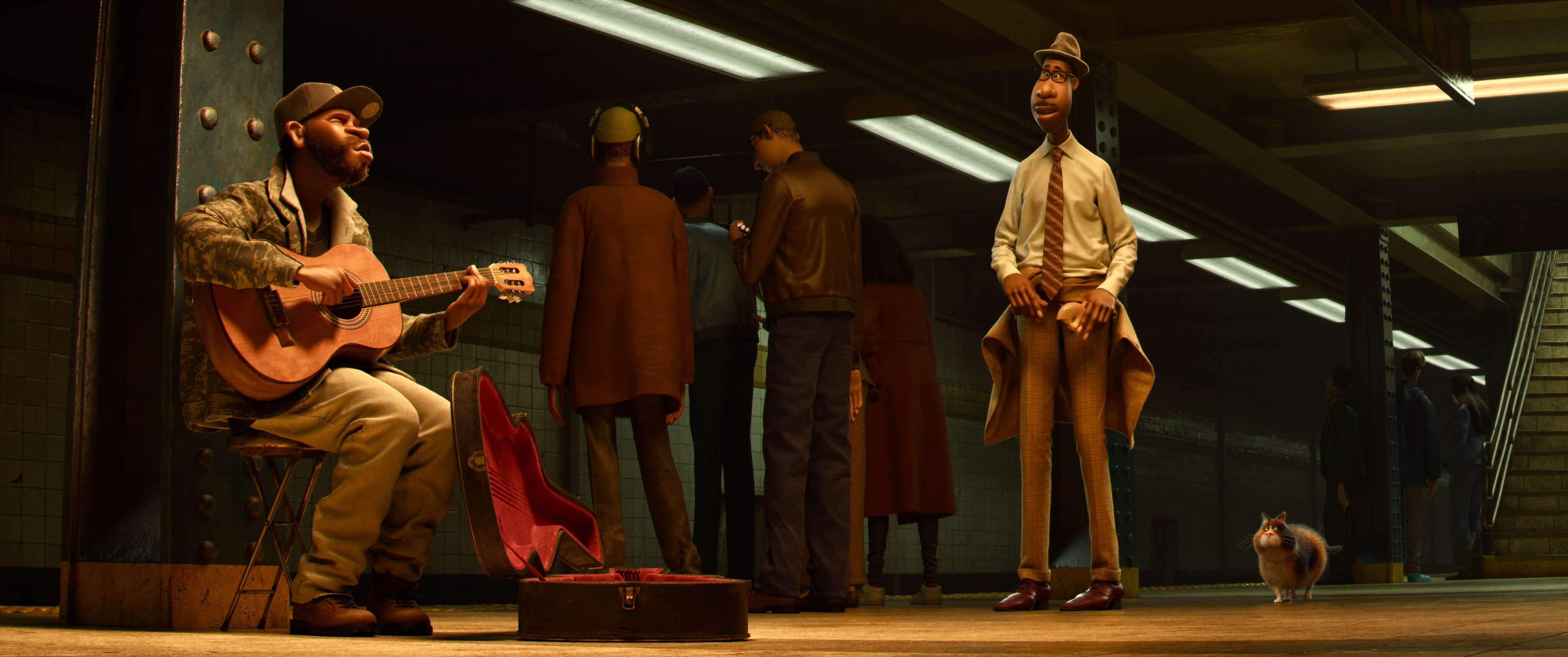 Though the world the souls live in is compelling, the real heart of the movie lies with Joe's passions and journey on Earth, which is something we see even after Joe enters The Great Before. Being able to translate the vivacity of Joe's personality both as a human and as a soul was a fun challenge for the animators. Joe is the first Black lead character in a Pixar film, and this was incredibly important to everyone who helped bring him to life. Animator MontaQue Ruffin elaborates, "There's so much to Black culture and my upbringing that I just want[ed] to fit it all into this film. And being able to do that honourably and responsibly was a blast. We [tried to] capture this feeling of when you walk into a barbershop or when you walk into a tailor shop or [are] walking in the shoes of Joe Gardner, what are the details or the mannerisms? That was the fun challenge."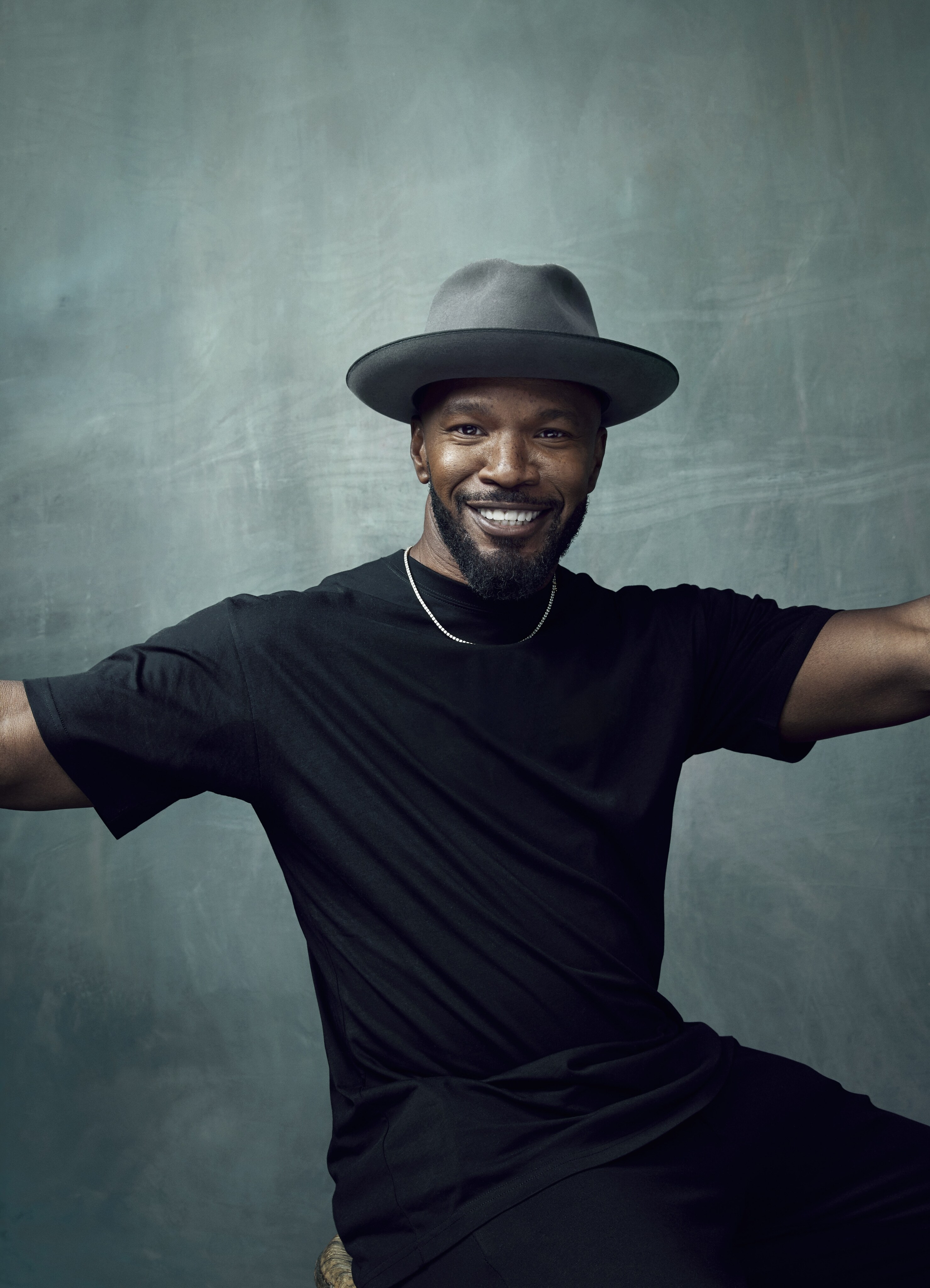 The animators also were able to draw from the incredible voice performance of actor Jamie Foxx, to further enhance the truthful specificity of Joe's character. "Specifically, Jamie has a lot of energy and he's a fun, fun personality. Joe as a character is very high-energy and passionate, so we tried to capture a bit of what Jamie provided and we'd get that into Joe, that intensity. He's following his passion and desperately trying to get back to Earth. We tried to get a lot of that into his human form and his soul version," MontaQue explained. 

The Animators Get Animated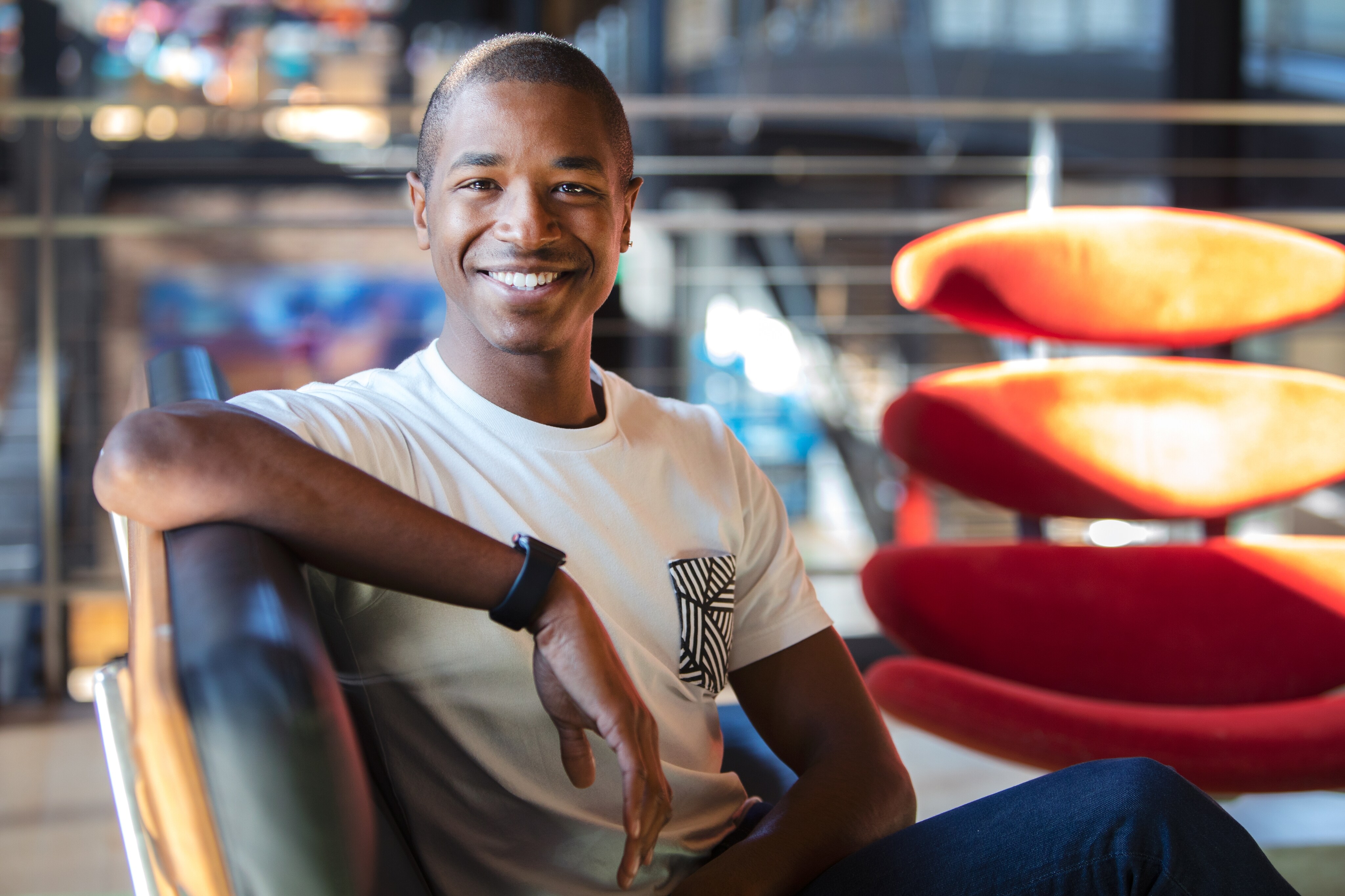 At the end of the day, Soul is a movie that everyone on the animation team was incredibly excited by. Though his favourite moment of the film is a bit of a spoiler, animator MontaQue Ruffin enthused, "Being a part of the creation process was very special [and] unique."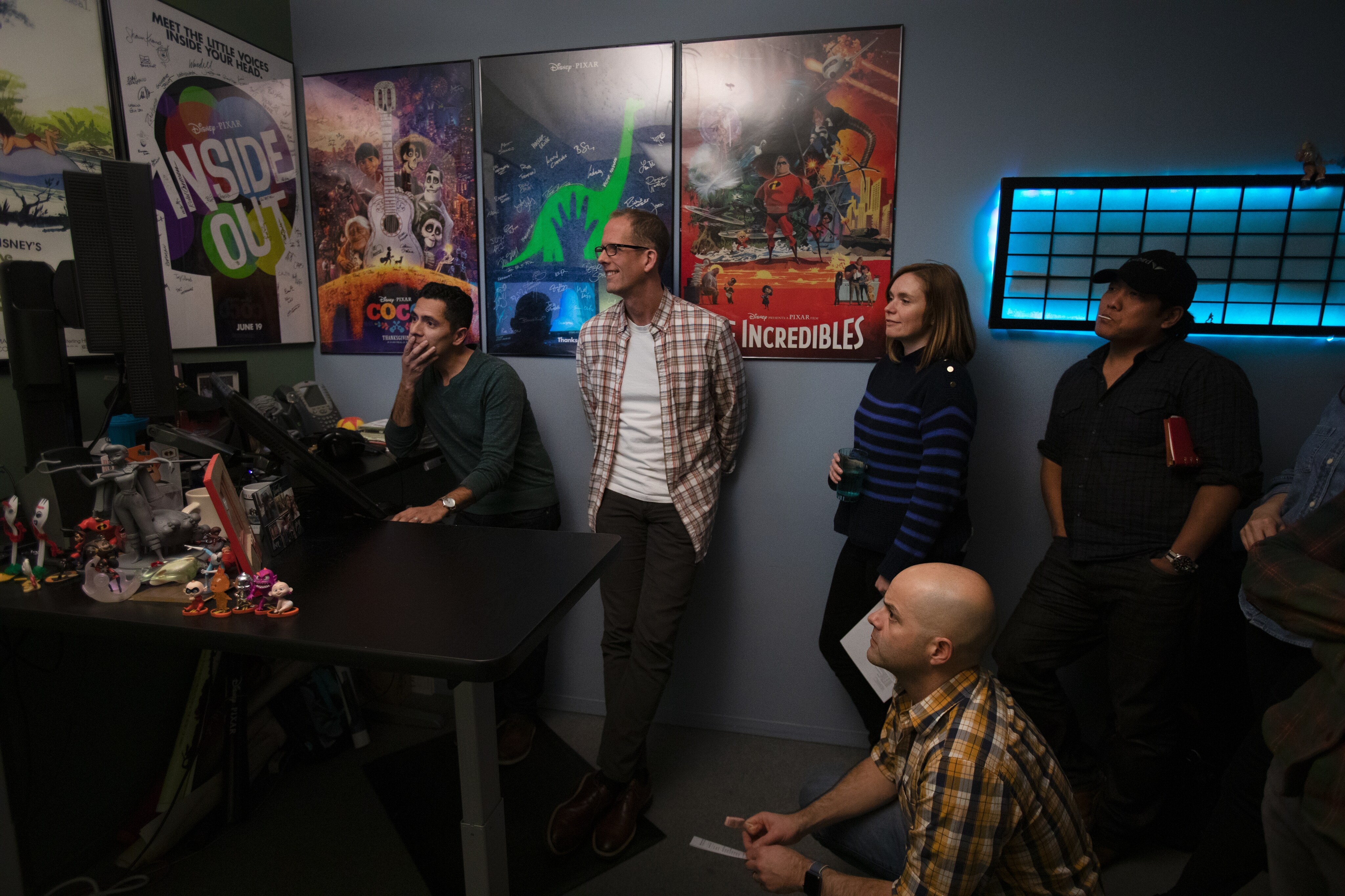 Animation supervisor Bobby Podesta mused, "What I'm most looking forward to is not what [the audience is] going to see on the screen, but [what happens] after seeing the film, going back out and seeing the world around them. And the thing that changes between that — from before you experience this film to afterwards."

Fellow animation supervisor Jude Brownbill agrees. "That's why I love working at Pixar and I love the films that we make. We ask those big questions and we ask those big questions of our audience, and they get to reflect on their life and that's pretty powerful."
Powerful, indeed! 
Want to see how Joe and 22's journey unfolds?