Pixar has taught us everything we need to know about friendship, love, and understanding others and ourselves through powerful and original stories, loads of laughter and the odd tear. Friendship is also central to their newest film, Luca, so we're exploring some of Pixar's most unlikely besties.
Pixar's feature films and shorts are the pinnacles of storytelling with heart and humour through rich, intricate and stylised animation. For over 25 years they've taken us on amazing adventures in new worlds, or worlds we thought we knew, and introduced us to unforgettable families and friendships. In particular, Pixar friendships often break all the rules—and that's what makes them so special.
Disney and Pixar's new original feature film, Luca, is no different. 
The film is now streaming exclusively on Disney+ and while it may be chilly outside, you can be transported to the sunshine of Portorosso; a beautiful, fictional seaside town on the Italian Riviera. There you'll meet shy and curious young Luca and his new best friend, the free-spirited and confident Alberto. The pair are having the best summer ever and a life-changing adventure!
All that clear blue water, warm sun, delicious gelato and pasta, and endless scooter rides sounds perfect, and it is – for humans – however, Luca and Alberto are sea monsters (the adorable kind) who are supposed to remain safe and hidden below the water's surface at all times.
Disney and Pixar's Luca is about connection, shared experiences and the people who help shape you. It's also about acceptance and embracing differences—whether those differences are your own or others.

We've been inspired by these incredibly likeable sea monsters and their moving 'tail' of friendship, so we're taking a deep dive into some of our favourite Pixar besties.
1. Luca and Alberto
There's definitely something fishy about these two – gloriously fishy. Shy and rule-following Luca longs for more than his quiet life offers and has always been fascinated by humans and what's above the surface. When he meets Alberto, a self-described expert on the world of humans, and learns that he can change into human form when dry, Luca steps out of his comfort zone. But, danger is never far and one small splash of water could reveal their secret. Fun-loving Alberto's bravado gives Luca confidence and freedom, allowing him to discover things about himself. 
We're giving a special mention to Giulia, who's kind and outgoing and protects Luca and Alberto from Portorosso's bully. She encourages the three underdogs to stick together and they realise the importance of openness, self-acceptance and accepting others.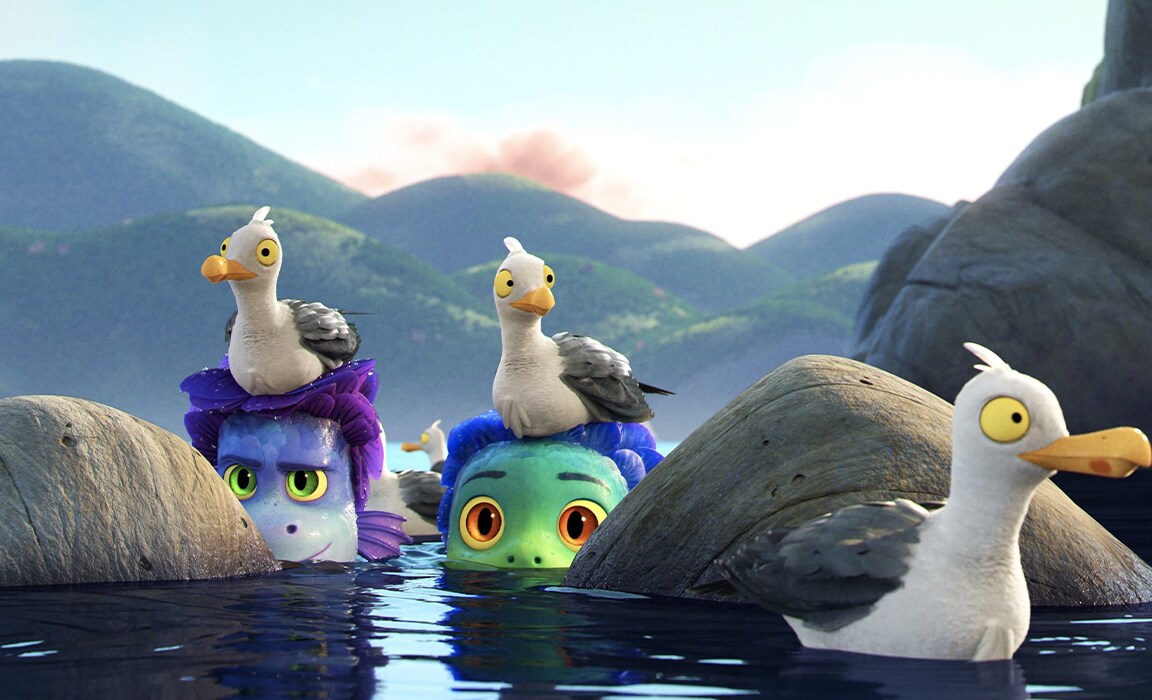 2. Joe and 22
Most friendships are forged through shared interests and goals but not this one. Joe Gardner is a school band teacher whose one tiny misstep sends him to The Great Before where new souls get their personalities, quirks and interests before they go to Earth. Joe's desperate to return to Earth and meets a cynical, wise-cracking soul, 22, who's desperate to stay right where she is. As these two help each other, mistakes are made, fears faced, and they discover what it means to experience life to the fullest.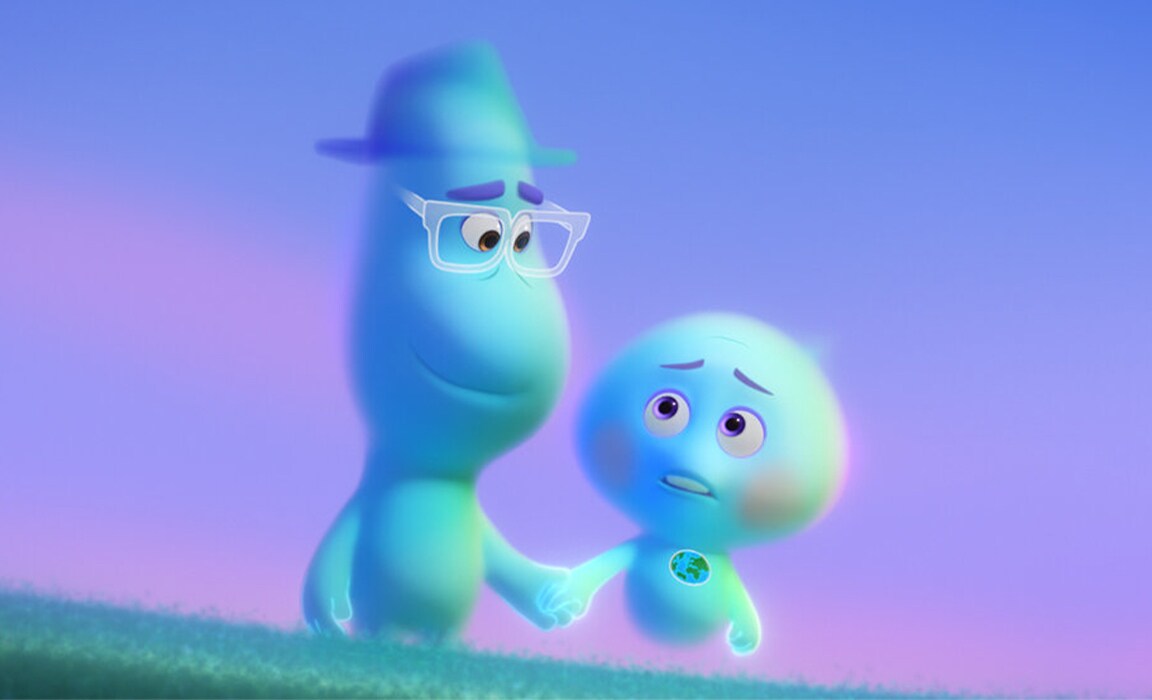 3. Russell and Carl
These two prove that age is no barrier to friendship. Grumpy 78-year-old Carl Fredricksen (not a bird-person, a dog-person, or even a person-person) goes on an adventure to South America in his floating house to fulfil his late wife's lifelong dream. He finds 8-year-old Wildlife Explorer, Russell (not a small mailman) stowed away after takeoff and together they take on an army of dogs and their evil master, redefine the meaning of hero, save Kevin (not a snipe, also not a boy), and become inseparable as two members of a very elite club—recipients of The Ellie Badge.
We're giving a special mention to Dug, the brave and loyal dog who helps them do all of that and who speaks: "I have just met you, and I love you". We felt the same about you Dug.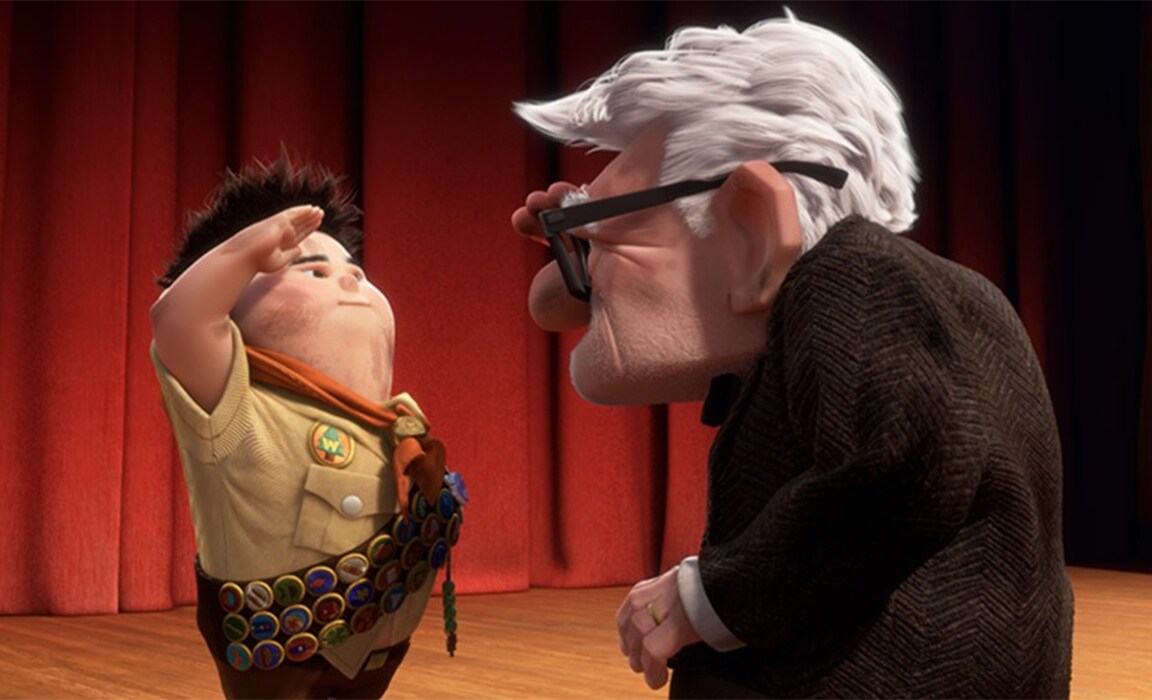 4. Miguel and Dante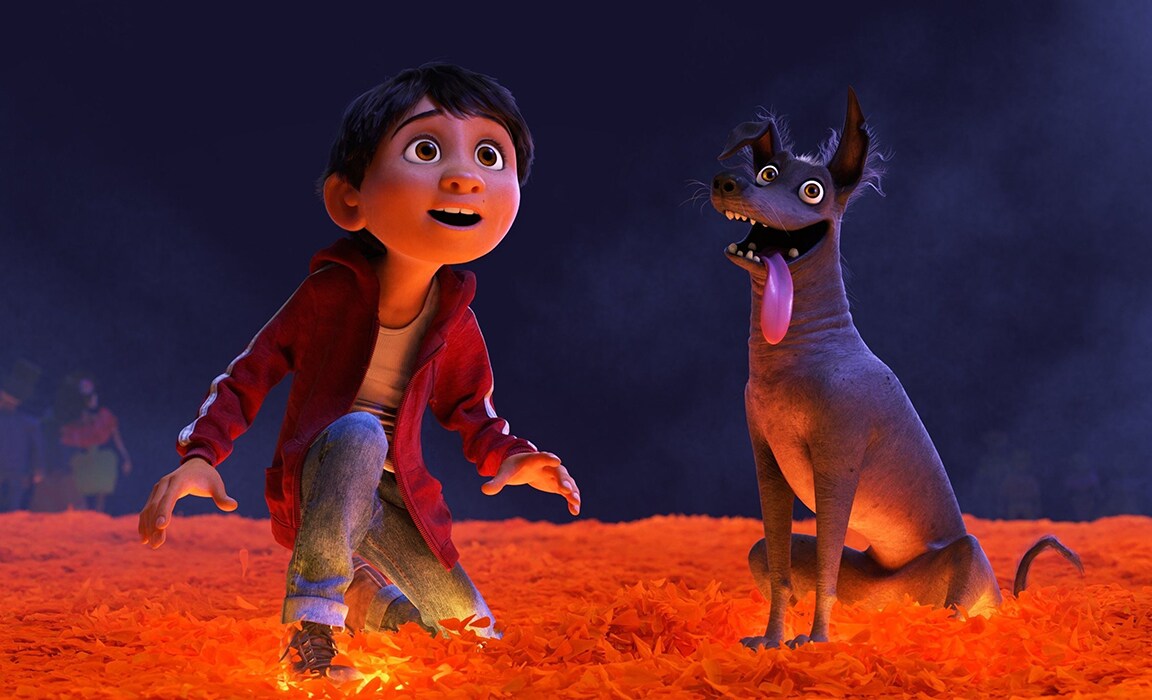 5. Joy and Sadness
Without Disney and Pixar's Inside Out, we may never have known we'd love Sadness so much, or Anger, Fear or Disgust. As two of the emotions inside Riley's head, Joy and Sadness are as incompatible as broccoli and pizza, but the most unlikely of duos have to work together to get back to Headquarters and save the girl they love. Along the way, Joy experiences sadness herself, a completely new emotion for her, and realises that sometimes sadness is needed in order to have joy. 
6. Renee and Marcus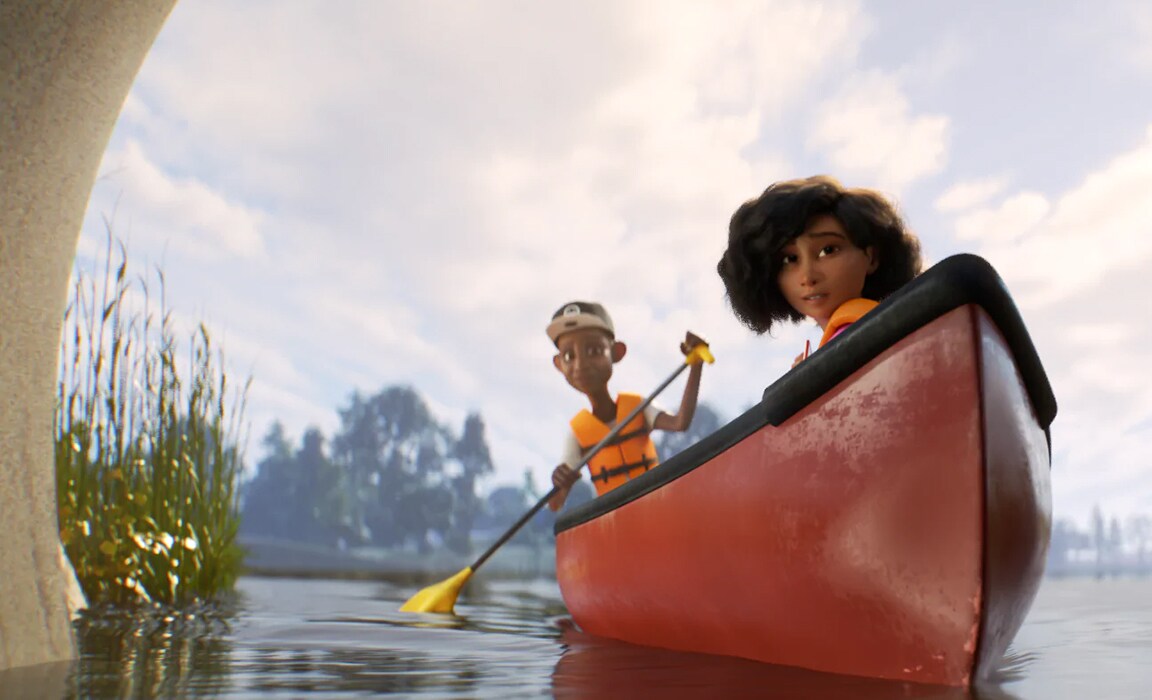 7. Mike and Sulley
Uni-friends, roomies and workmates, these one-time rivals are the ultimate dream team. Small, neurotic monster Mike Wazowski worked hard to achieve his dream of becoming a Scarer, whereas laidback, "mountain with fur" James P. Sullivan is a natural. They're opposites in almost every way but stay true to themselves and always have each other's back with a frightful amount of laughs thrown in.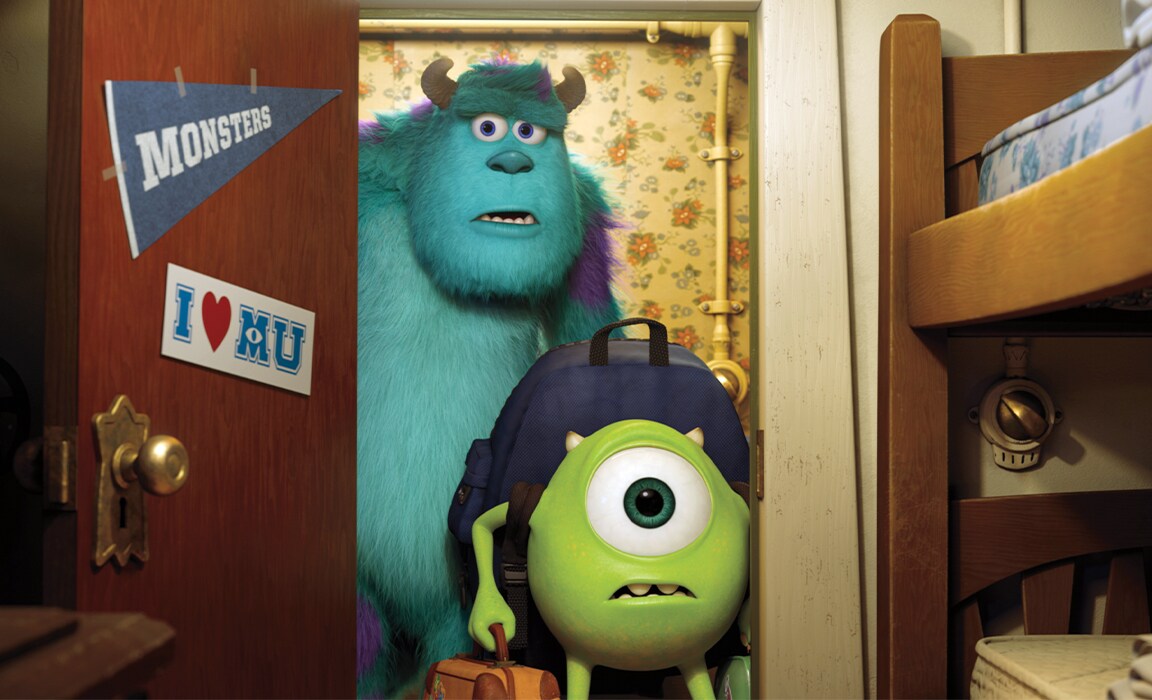 8. WALL·E and EVE
These two rogue robots are the perfect example of how, with just a few words, curiosity can grow into friendship and friendship can grow into love. Inquisitive WALL·E is the last robot on Earth and has spent 700 years rolling about and cleaning up the planet, he's quite shabby but full of personality and wonder at what he finds. EVE is a state-of-the-art droid that can fly and has a laser gun and it's no surprise that Wall·E became smitten, followed her into space and helped her complete her mission to save humankind.
We're giving a special mention to WALL·E's wasteland companion and wingman, cockroach, because EVE's reaction to being crawled on and tickled by the little critter set WALL·E and EVE's relationship on the right path.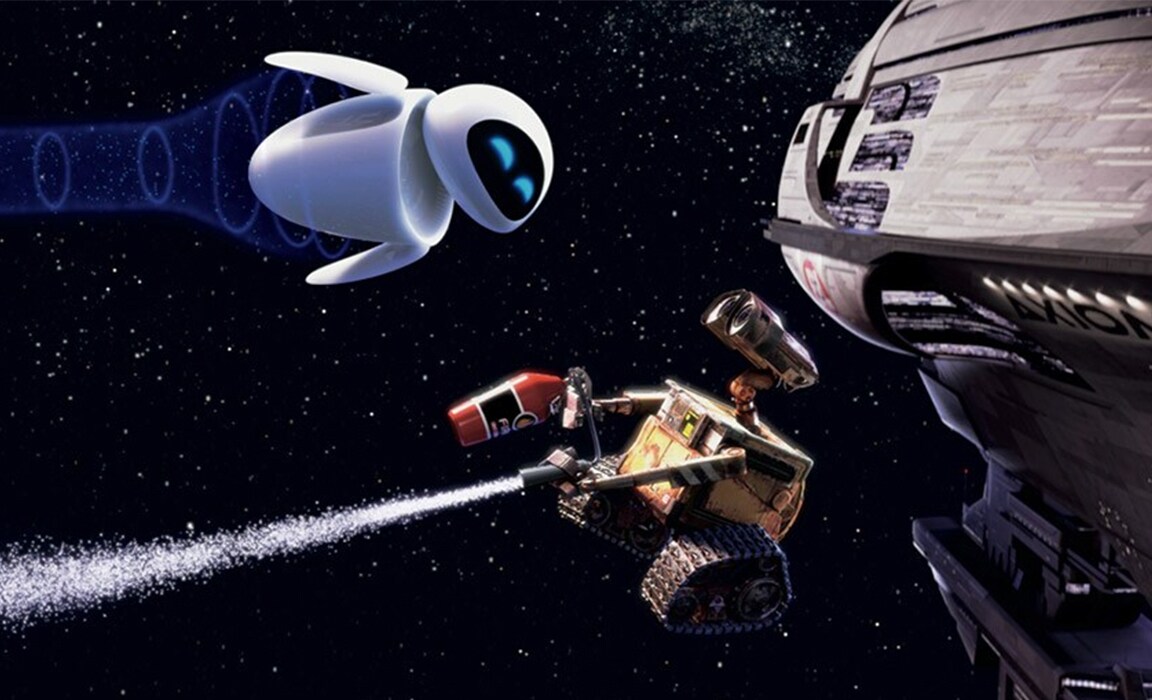 9. Lightning McQueen and Mater
More buddies whose bond is driven by differences; one's fast, sleek and shiny while the other... is not. Of course, the road to friendship is always bumpy, but when hotshot racecar Lightning McQueen finds himself stranded in Radiator Springs, rusty, beaten-up and upbeat tow truck Mater is one of the cars who helps Lightning learn that life isn't just about trophies - it can also be about tractor tipping.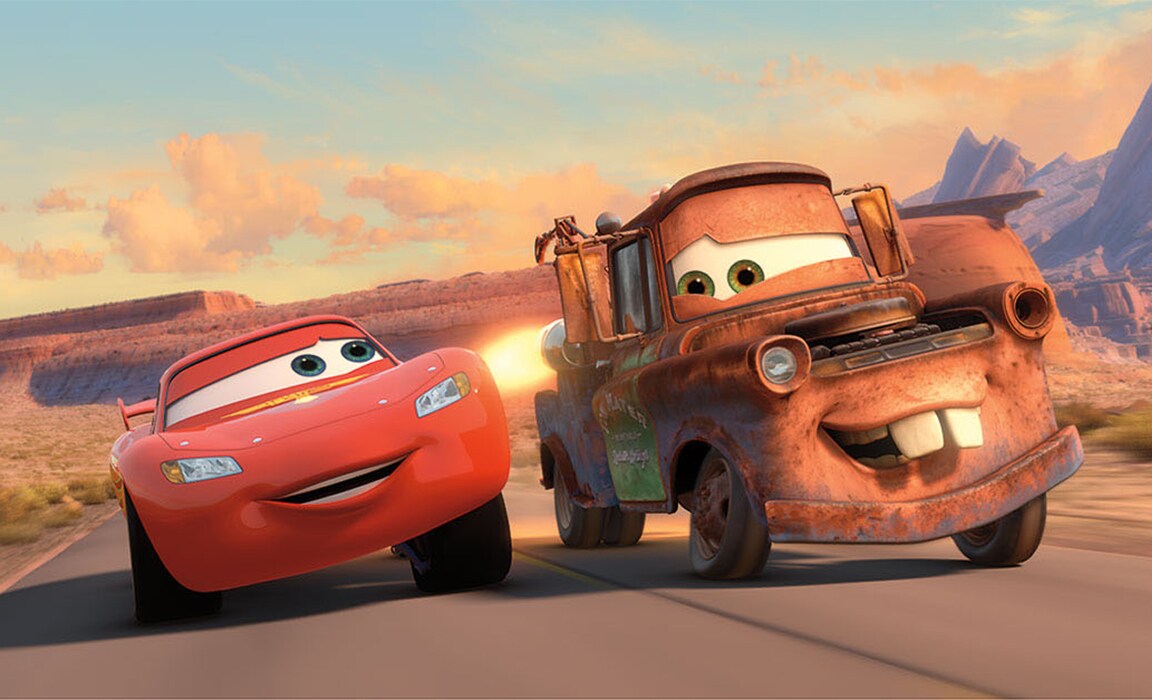 10. Woody and Buzz
The original mismatched Pixar pairing taught us that friends are family. Andy's longtime favourite toy, cowboy sheriff Woody, and his newest toy, space ranger Buzz Lightyear, have very little in common. Woody's jealousy and Buzz's misguided beliefs meant a very rocky start. However, nothing solidifies a friendship like teaming up against neighbourhood bully Sid to save each other and return to Andy and the rest of the gang. Over four films and so many adventures, their unbreakable partnership proved that with the right friend around you can reach for the sky–and if you fall—you do it with style, together.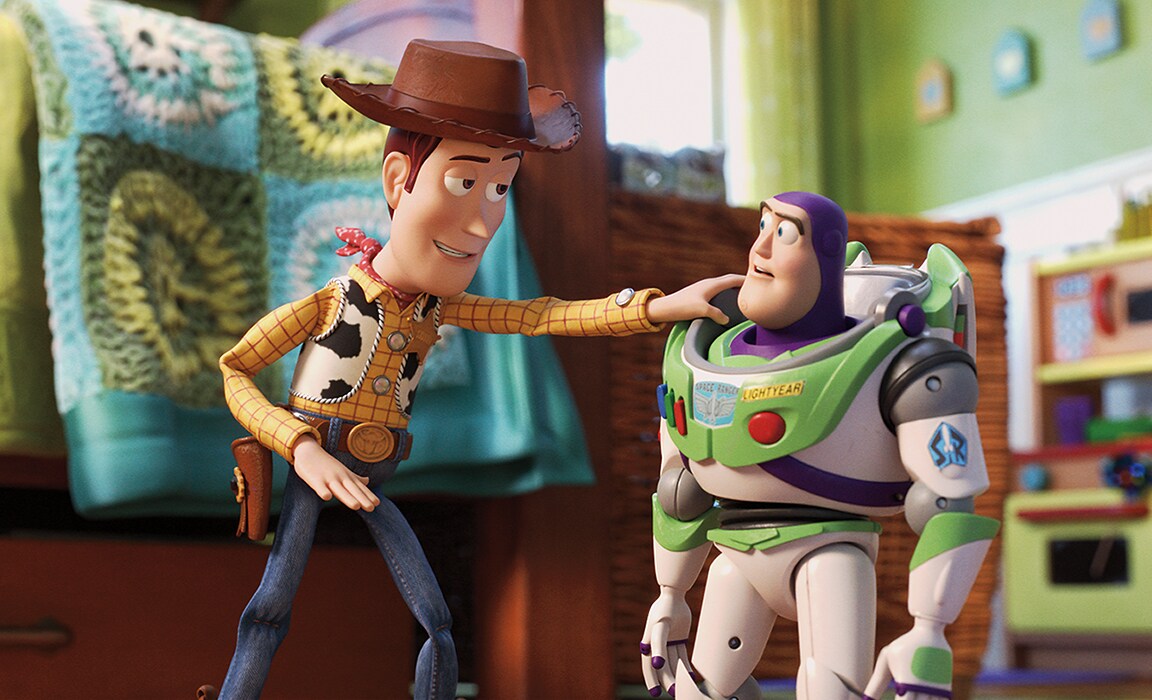 Get ready for the newest adventure, Disney and Pixar's Luca, and experience a heartwarming story of best buddies and connection told with humour the way that only Disney and Pixar films can. 
Meet Luca and Alberto in Disney and Pixar's Luca
, now streaming exclusively on Disney+ and join the fun of other friendships in the

Pixar Collection streaming now.