Fall into March with our nonstop lineup of blockbuster movies and Originals. There's something for everyone's watch list, from Disney and Pixar's coming-of-age tale Turning Red, Steven Spielberg's West Side Story, to the hilarious spin-off series How I Met Your Father with Hilary Duff.
Sign up to Disney+ now to start streaming these titles, plus more!
Featured content current at time of writing. Availability may vary by territory.
Turning Red
Available to stream on Disney+ from 11 March
Mei Lee is a confident, dorky 13-year-old torn between staying her mother's dutiful daughter and the chaos of adolescence. Her protective, if not slightly overbearing mother, Ming, is never far from her daughter—an unfortunate reality for the teenager. And as if changes to her interests, relationships and body weren't enough, whenever she gets too excited, she "poofs" into a giant red panda!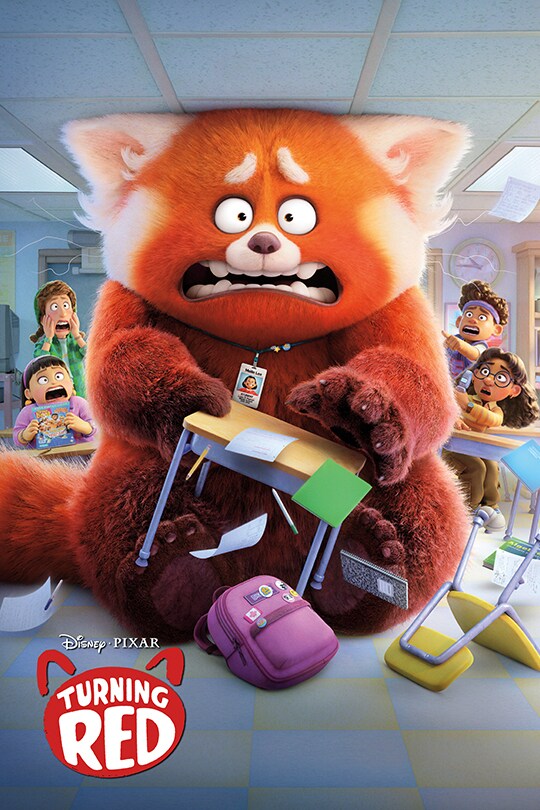 West Side Story

Available to stream on Disney+ from 2 March
A whole new generation can experience this re imagining of the beloved musical. An adaptation of the 1957 musical, the film tells the tale of forbidden love and the rivalry between the Jets and the Sharks, two teenage street gangs of different ethnic backgrounds. Directed by Academy Award® winner Steven Spielberg, from a screenplay by Pulitzer Prize and Tony Award® winner Tony Kushner.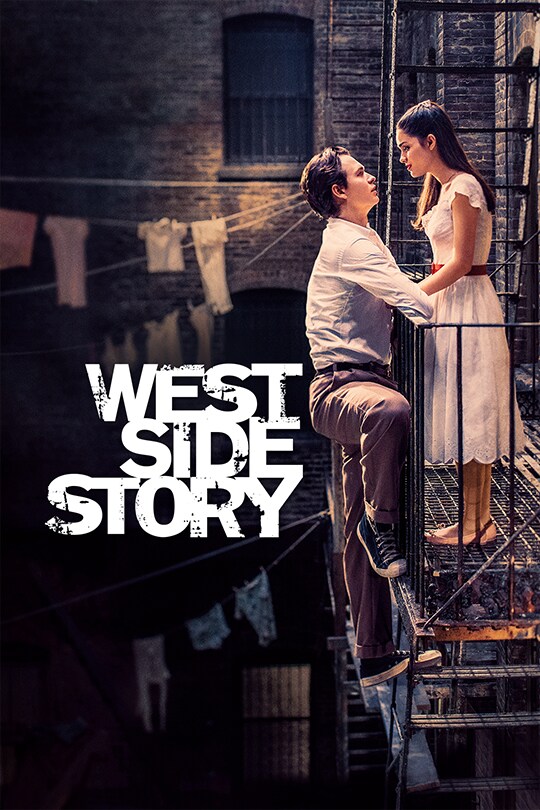 How I Met Your Father
Available to stream on Disney+ from 9 March
Hilary Duff is back on our screens with this reboot of the iconic 2000s series. In the near future, Sophie is telling her son the story of how she met his father: a story that catapults us back to the present where Sophie and her close-knit group of friends are in the midst of figuring out how to fall in love in the age of dating apps and limitless options.
Ice Age Adventures of Buck Wild
Available to stream on Disney+ from 25 March
They're back…don't miss the hilarious escapades of everyone's favourite prehistoric mammals. Thrill-seeking possum brothers Crash and Eddie are rescued by the one-eyed, adventure-loving, dinosaur-hunting weasel, Buck Wild (voiced by Simon Pegg). Together, they must face the unruly dinosaurs who inhabit the Lost World.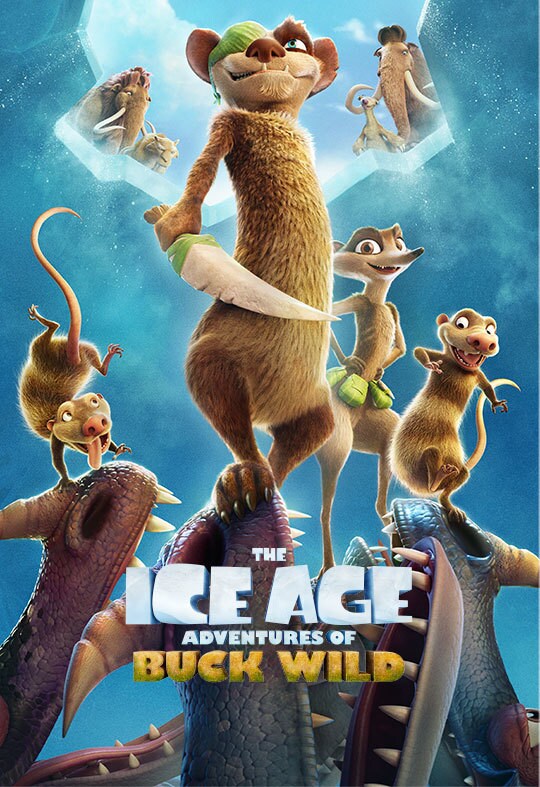 Cheaper by the Dozen
Available to stream exclusively on Disney+ from 18 March
A new take on the 2003 hit family comedy about the raucous exploits of a blended family of twelve, the Bakers. Gabrielle Union and Zach Braff star as Zoey and Paul, a husband and wife navigating a hectic home life while simultaneously managing their family business: Baker's Breakfast.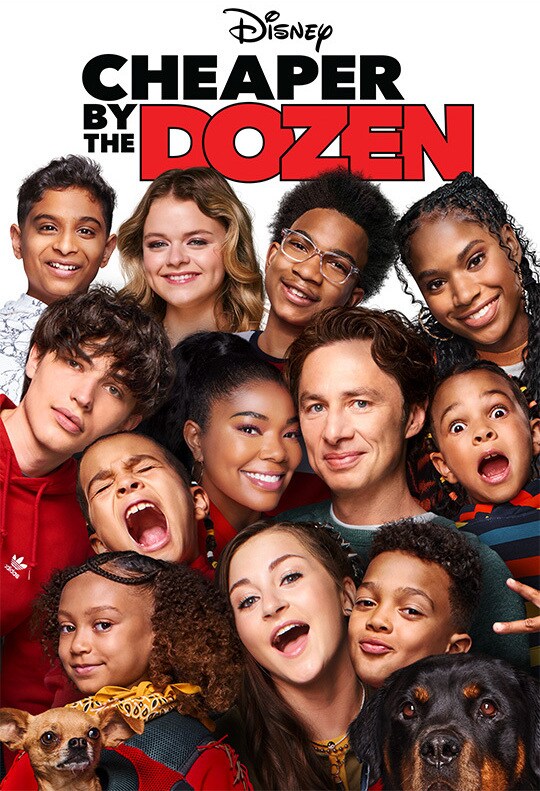 2 Mar
Surviving Africa—Africa's Deadliest S4

Disney Channel characters take the stage—Broken Karaoke S1
Based on the X-Men character—Legion S1-3
All episodes streaming now—Malcolm in the Middle S1-7
More with Mickey—Mickey Mouse Funhouse S1, new episodes
Based on the true story of the Getty kidnapping—Trust S1
Listen to leading epidemiologists— Virus Hunters
Spin-off of the hit Korean variety show—Outrun by Running Man
3 Mar
Amanda Seyfried stars as Elizabeth Holmes—The Dropout, three-episode premiere
4 Mar
Setting the record straight—AKA Jane Roe
Stars Daisy Edgar-Jones and Sebastian Stan—Fresh

Stars Patricia Arquette—The Secret Agent




Hilarious period comedy

—Long Long Time Ago 2 (Singapore)
9 Mar
To hunt or be hunted—Africa's Hunters S3
Explore the most frightful places on Earth—Atlas of Cursed Places S1
Bite into this comedy anthology series—Cake S1-4
An emperor in love—Ruyi's Love in the Palace (China)
Extended edition of Anita Mui's hit biopic—Anita: Director's Cut (Hong Kong)
11 Mar
A year in review—The Year: 2021
16 Mar
With master of illusion Drummond Money-Coutts—Beyond Magic with DMC
Stars Bobby Cannavale and Sarah Paulson—Cupid S1

Kermit, Piggy and the gang return—Muppet Babies S3, new episodes



You've got mail—Pikwik Pack S1, new episodes
18 Mar
Hilarious high school comedy—Sex Appeal
Inside the 2020 FIRST® Robotics Competition—More than Robots
23 Mar
Pamela Adlon's critically acclaimed comedy—Better Things S1-4
Wild animals take their first steps—Born in Africa S1
An aspiring writer returns to his hometown— October Road S1-2
Finding lost pets—Pet Seekers S1
Meredith returns after a mid-season break—Grey's Anatomy S18, new episodes
Gripping French sci-fi series for tweens—Paralleles
23 Mar
Based on the video game franchise—Assassin's Creed
Terry Gilliam's cult classic—Brazil
Stars Kate Hudson and Anne Hathaway—Bride Wars
Unmissable 90s legal thriller—The Client
Stars Ben Affleck and Jennifer Garner—Daredevil
Based on the true story—The Darkest Hour
30 Mar
Must-see premiere of Marvel's latest series—Moon Knight
The true story of NASA's Space Shuttle Challenger—Challenger Disaster: Lost Tapes

An intimate look at the Nepal earthquake—Earthquake on Everest



Zoey and friends take on college—grown-ish S4
Rumours from the former Soviet Union—Russia's Mystery Files
Hurricane pain—Worst Weather Ever?
Great white shark encounters— Biggest Great White?
Clever twist on the romcom genre—You're the Worst S1-5