We've hit the mid-year mark and winter's here. If you plan on hibernating through the rainy days and chilly nights, Disney+ has you covered. Travel through time with the God of Mischief in Marvel Studios' Loki, escape to a beautiful Italian seaside town with Luca, join a group of gifted orphans in The Mysterious Benedict Society, and more. 

Sign up to Disney+ now to start streaming these titles, plus more!
Featured content current at time of writing. Availability may vary by territory.
Loki
Available to stream exclusively on Disney+ from 9 June
Loki's time has come and our wait is over with the next Original Series from Marvel Studios clocking in. Loki's tricks and schemes have wreaked havoc across the realms. Now he finds himself at The Time Variance Authority (TVA) tasked with fixing a break in reality he created.
In Marvel Studios' Loki, the mercurial villain Loki resumes his role as the God of Mischief in a new series that takes place after the events of Avengers: Endgame. Tom Hiddleston returns as the title character, joined by Owen Wilson, Gugu Mbatha-Raw, Sophia Di Martino, Wunmi Mosaku and Richard E. Grant.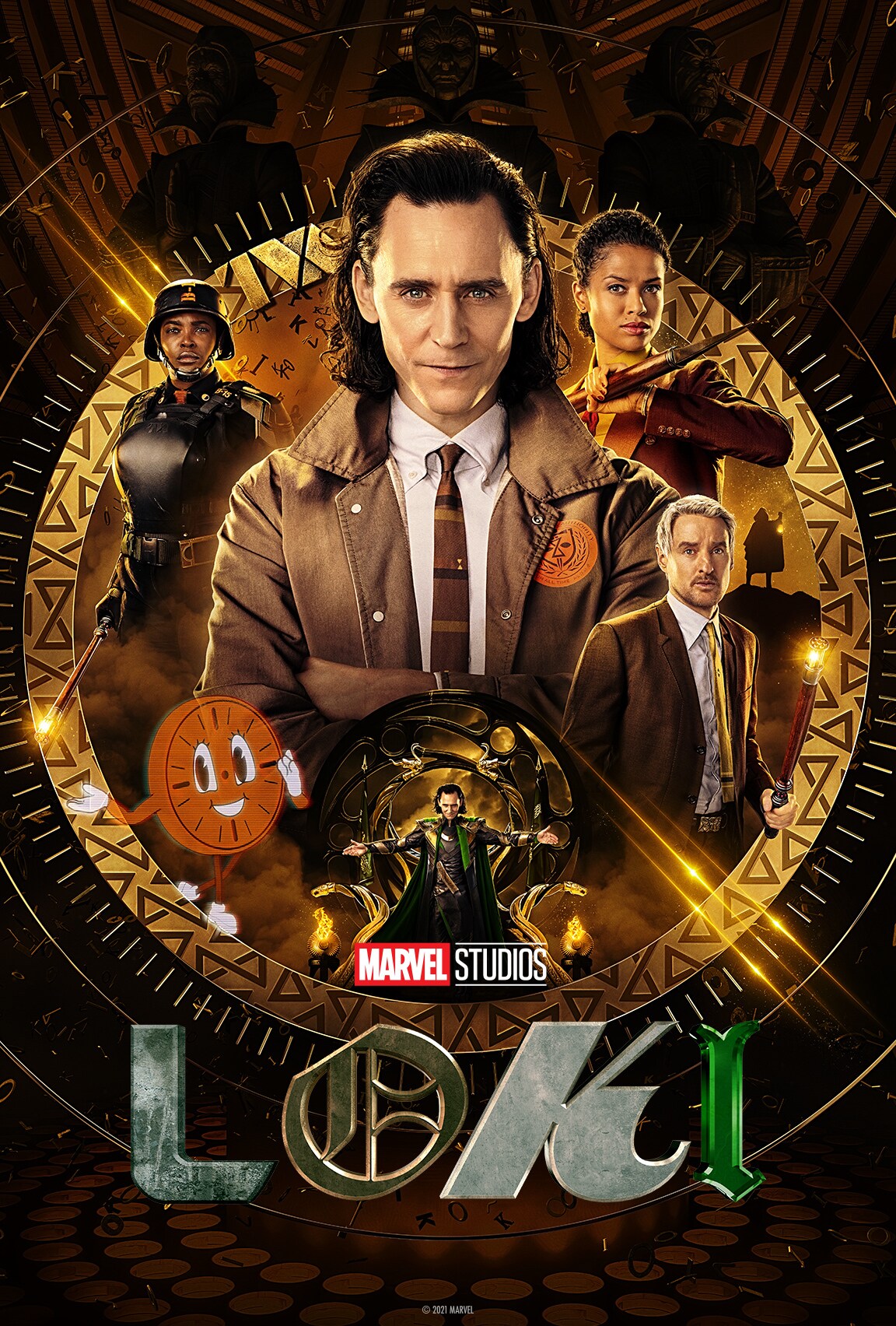 Luca

Available to stream exclusively on Disney+ from 18 June
The newest feature film from Pixar ticks all our boxes: a picturesque setting, daring stunts, underdogs teaming up, something fishy going on, and gelato, pasta and endless scooter rides.
Set in a seaside town on the Italian Riviera, Disney and Pixar's Luca is a coming-of-age story about a young boy experiencing an unforgettable summer. Luca shares these adventures with his friend, Alberto, but all the fun is threatened by a deeply-held secret: they are sea monsters from another world below the water's surface.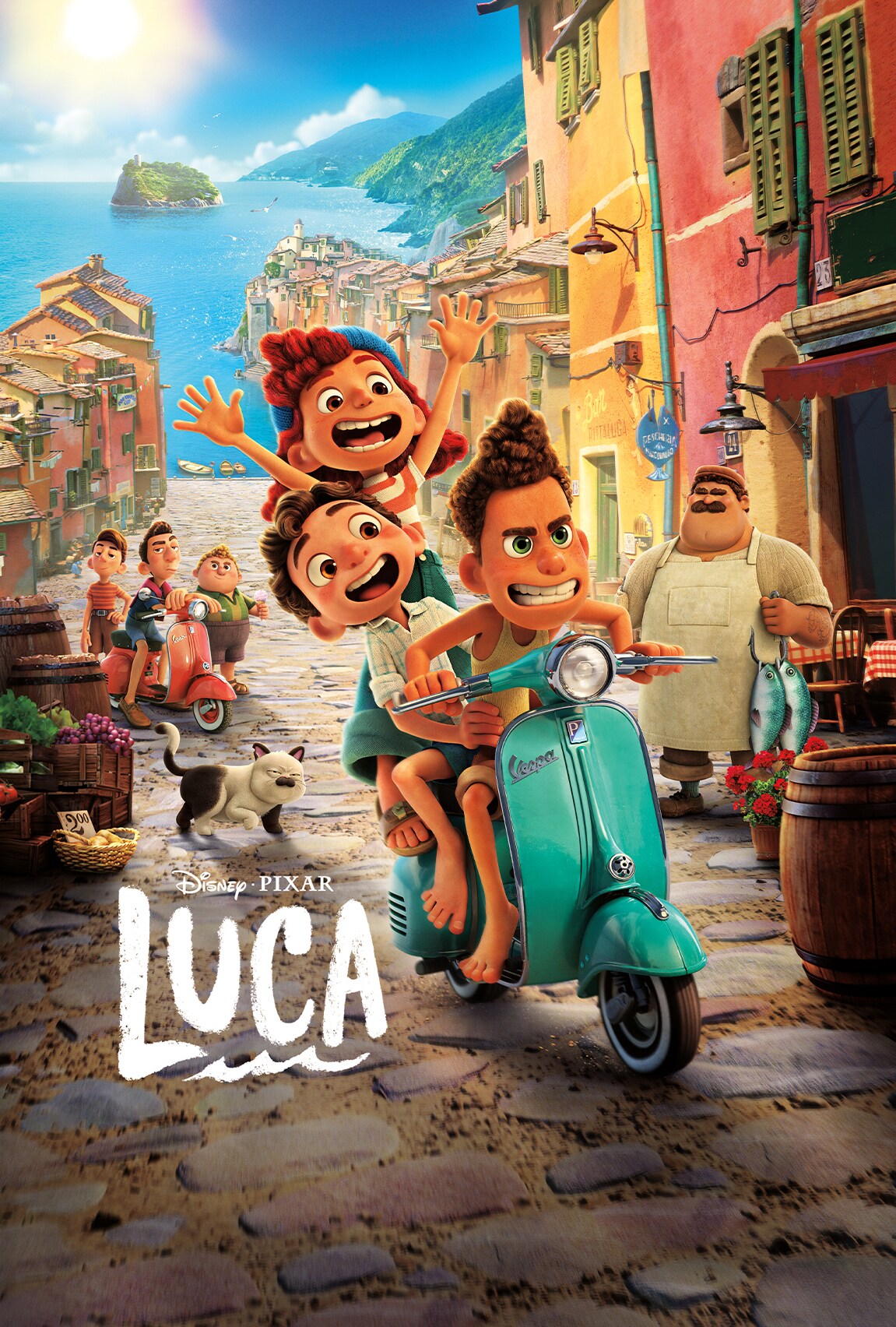 Raya and the Last Dragon

Available to stream on Disney+ from 4 June
You're in for an action-packed adventure when young hero Raya, her adorable sidekick Tuk Tuk, and a fellowship of misfits join forces with a magical, legendary, clumsy and hilarious dragon to save the world. Raya and the Last Dragon has an amazing cast with Kelly Marie Tran, Awkwafina, Gemma Chan, Sandra Oh, and Daniel Dae Kim voicing the lead characters.
Long ago, humans and dragons lived together harmoniously in the world of Kumandra. But when evil threatened the land, the dragons sacrificed themselves to save humanity. Now, 500 years later, lone warrior Raya must track down the legendary last dragon to stop the evil force that has returned…and once again threatens her home world.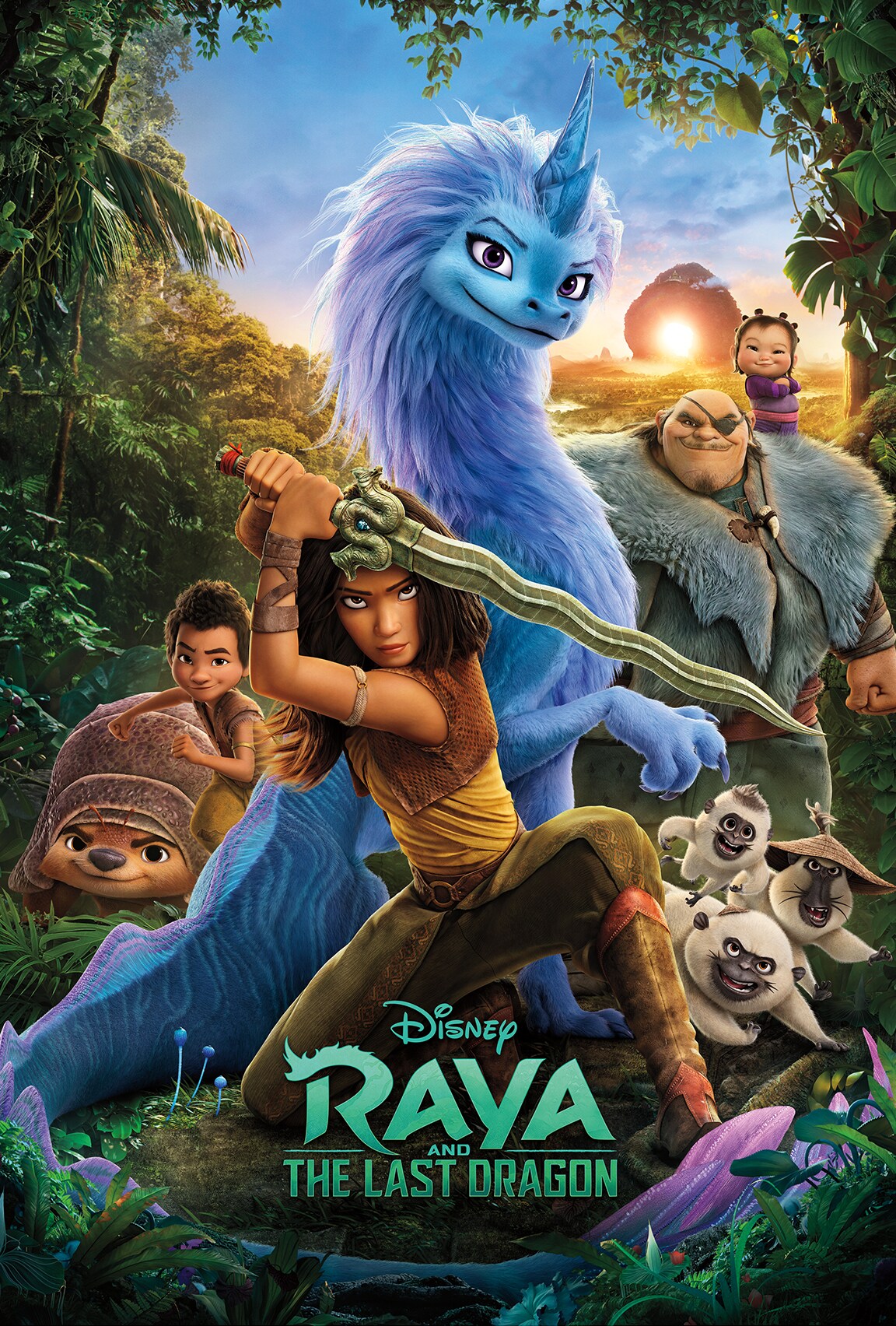 The Mysterious Benedict Society

Available to stream on Disney+ from 25 June
Only children can stop the masses living in a state of crippling anxiety due to a constant onslaught of bad news. The good news is that in the series you get to see a lot of Emmy Award® winner Tony Hale. Based on the best-selling books by Trenton Lee Stewart, The Mysterious Benedict Society also stars Kristen Schaal, Ryan Hurst and MaameYaa Boafo.
After winning a scholarship competition, four gifted orphans are recruited by the peculiar Mr. Benedict for a dangerous mission to save the world from a global crisis known as The Emergency. Reynie, Sticky, Kate, and Constance must infiltrate the mysterious L.I.V.E. Institute to discover the truth behind the crisis. When the headmaster, the sophisticated Dr. Curtain, appears to be behind this worldwide panic, the kids of The Mysterious Benedict Society must devise a plan to defeat him.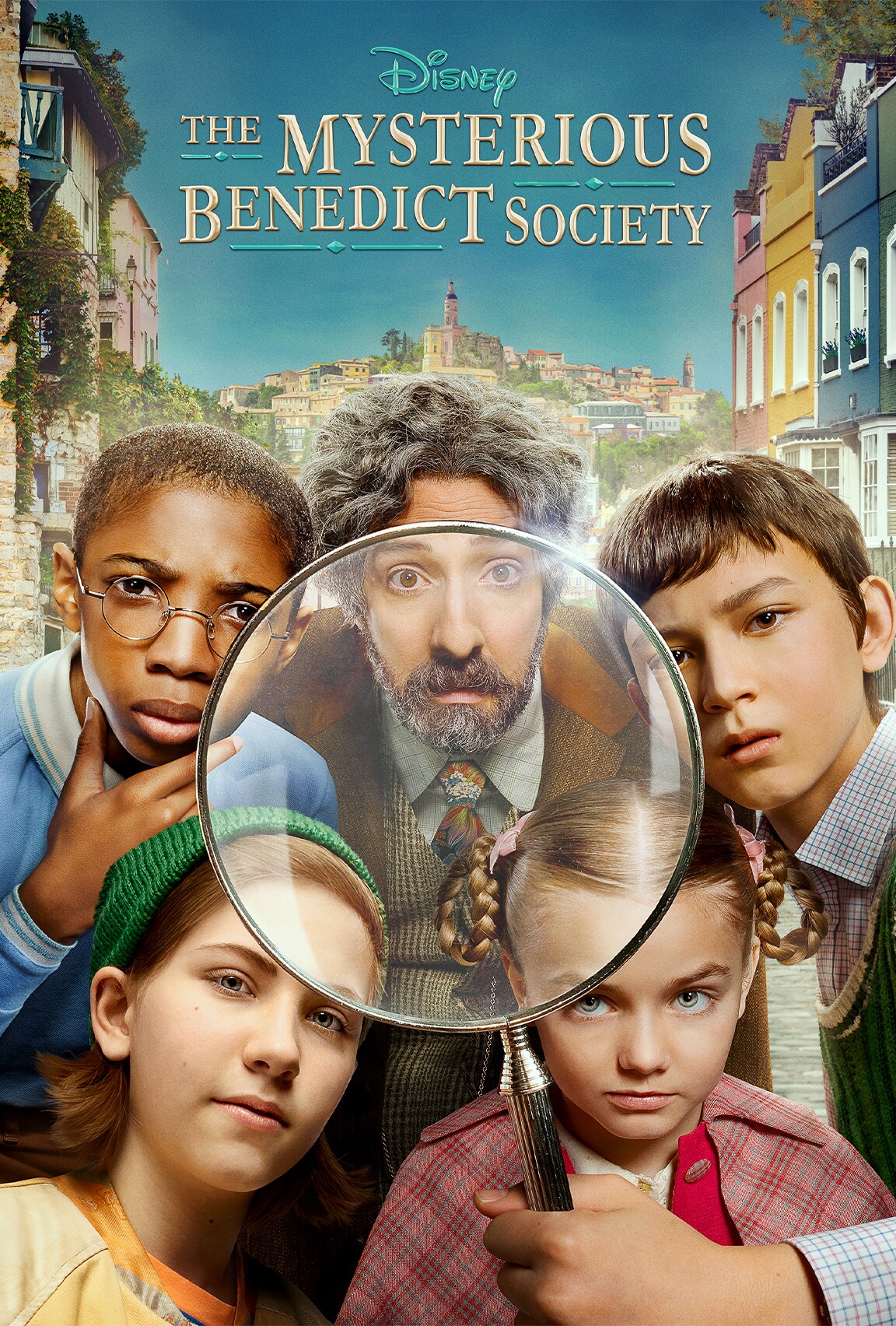 The Simpsons S31

Available to stream on Disney+ from 18 June
In the latest season, The Simpsons continues to irreverently poke fun at anything and everything in the subversive, witty, and delightful way that only it can.
This beloved animated comedy tells the stories of America's favourite nuclear family, The Simpsons. Living in the town of Springfield, Homer Simpson works all day at his miserable job at the power plant, then struggles to be a good husband to his wife Marge, and a good parent to his troublemaking son Bart, overachieving daughter Lisa and baby Maggie.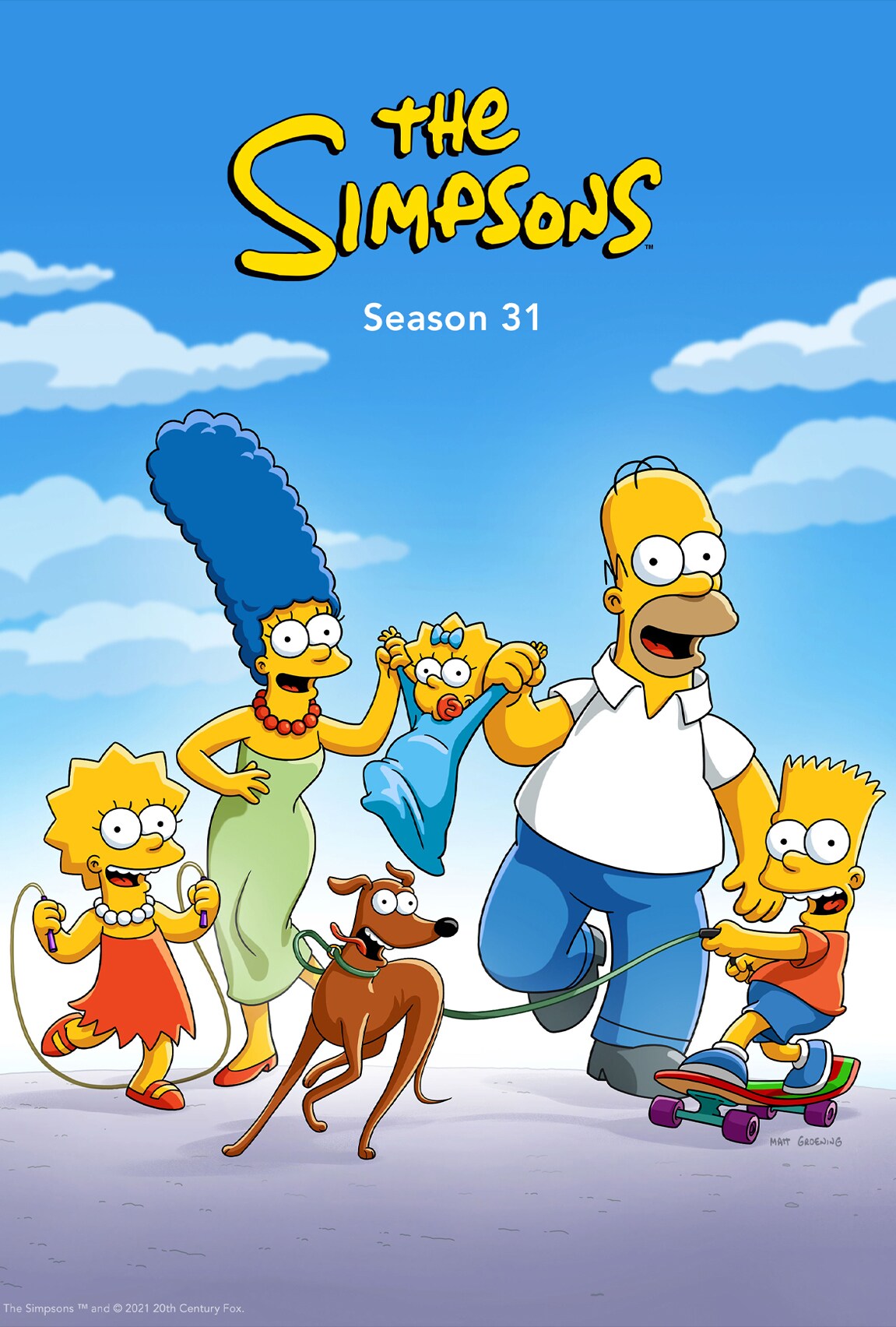 Plus, more titles available to stream in June:
4 June

• All-new Disney short—Us Again
• Award-winning Syrian War documentary—The Cave
• Relive the MCU—Marvel Studios Legends, New Episodes: 'Loki' and 'The Tesseract'
• Inuit communities fight to save the Arctic—The Last Ice
• How we became civilised—Origins: The Journey Of Humankind
• From the creator of The Amazing Race—Race To The Center Of The Earth
• Inside Zimbabwe's all-female anti-poaching group—Akashinga: The Brave Ones
• Exploring cultures and their religions—The Story Of God With Morgan Freeman
• Gwyneth Paltrow stars in this Charles Dickens adaptation—Great Expectations (1998)
• Hilarious retro-inspired comedy—The Impostors (1998)
• Usher mixes it up—In The Mix
• Watch Meryl Streep in her film debut—Julia (1977)
• Jet Li flies into action—Kiss Of The Dragon
• Starring Jennifer Aniston and Paul Rudd—The Object Of My Affection
• More Jennifer Aniston—She's The One
• Iconic Farrelly brothers comedy— Stuck On You
• 24 hours in Los Angeles—Sunset Strip (2000)
11 June

• The hit movie that spawned Love, Victor—Love, Simon
• The final instalment of the X-Men film series—The New Mutants
• Our favourite bedtime superheroes —PJ Masks S4, New Episodes
• Chill out as Disney does ASMR—Zenimation S2
18 June
• The Star Original series returns—Love, Victor S2, Premiere
• Investigating myths and legends—Ancient X Files S2
• Finding the Zodiac killer—The Most Dangerous Animal of All

• More Star Wars Vintage—Star Wars: Droids S1-2
• Starring Tom Cruise and Sean Penn—Taps
19 June

• Pip and Freddy are ready to deliver—Disney Junior T.O.T.S. S2, New Episodes
25 June

• Complete history of LGBTQI+ activism in the US—Pride (2021)
• Laugh out loud with Jack Black—Gulliver's Travels
• Origin story of the renowned chef—Wolfgang
• Fish out of water—Aquamarine
• Investigating aviation disasters—Air Crash Investigation S11, 13-18
• Anne and the amphibians—Disney Amphibia S2
• Adventures with the Green family— Disney Big City Greens S2, New Episodes
• Summer camp stories—Disney Bunk'd S5, New Episodes
• Rolling with the punches—Disney Just Roll With It S2
• Mickey's spooky stories— Disney The Scariest Story Ever: A Mickey Mouse Halloween Spooktacular!