It's the second annual Hallowstream! Bite into our latest and greatest picks for your Halloween hangout, whether it's creepy classics, boo Originals, iconic Disney Villains, or something even spookier for after dark when the kids are in bed. Beware, you're in for a scare on Disney+

Sign up to Disney+ now to start streaming these titles, plus more!
Featured content current at time of writing. Availability may vary by territory.
Hocus Pocus
Kicking off our Hallowstream watchlist is a thoroughly bewitching tale. Moving to Salem has never been more fun when siblings Max and Dani go out trick-or-treating and accidentally summon a trio of witches to the 20th century. Bette Midler, Sarah Jessica Parker and Kathy Najimy are hilarious as the three witches in this nostalgic cult classic.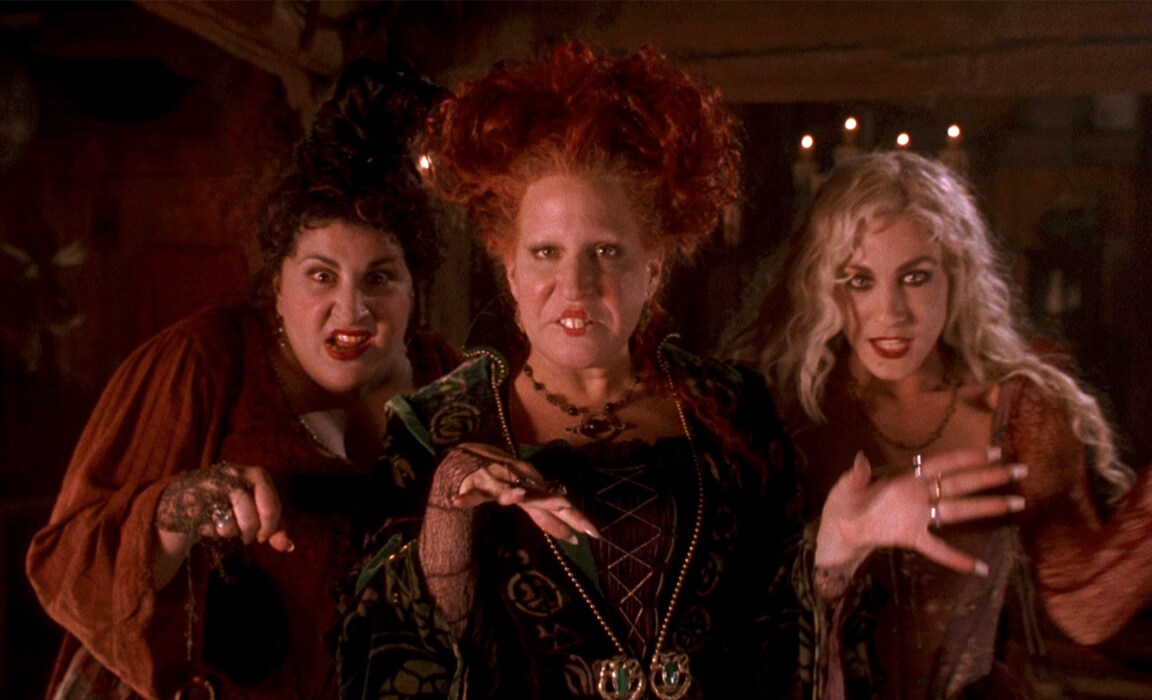 Just Beyond

From the world of R.L. Stine, the series tells astonishing and thought-provoking stories of a reality just beyond the one we know. Catch all eight episodes and meet a new cast of characters who must go on a journey of self-discovery in a supernatural world of witches, aliens, ghosts and parallel universes.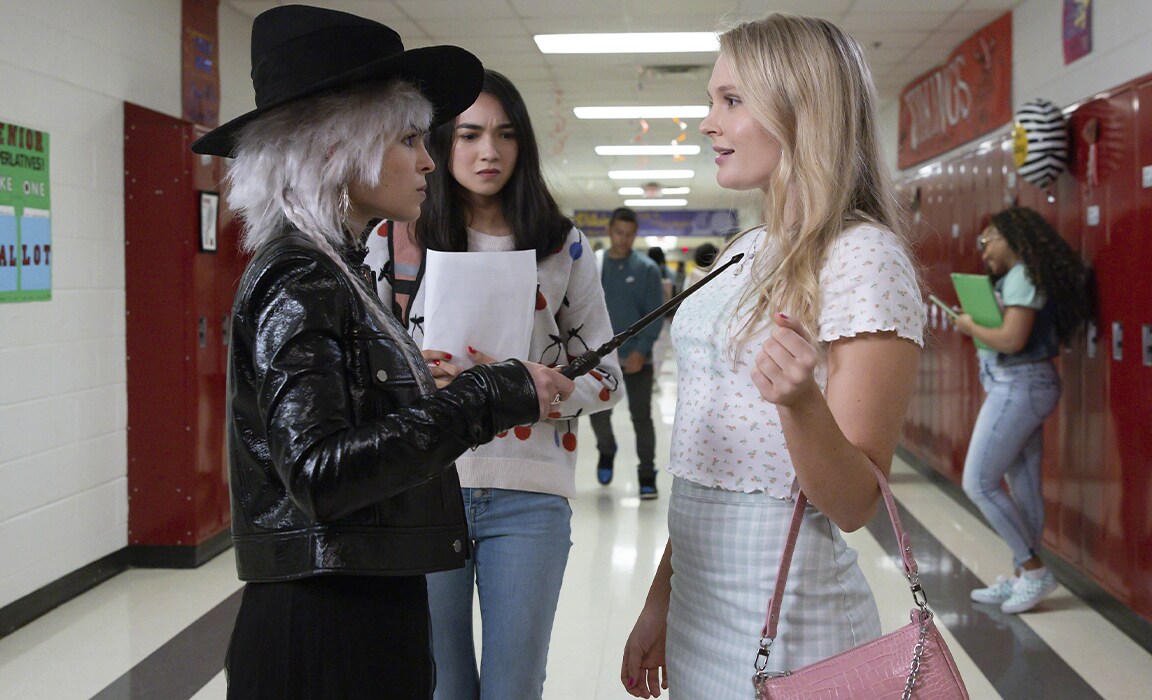 The Little Mermaid

It wouldn't be Halloween without mentioning this wickedly fabulous Disney villain. Enter, Ursula. Her creeping black tentacles, husky voice and contractual obligations managed to trick poor Ariel, while we watch helplessly in horror! We feel sorry for the poor unfortunate souls that come across this scheming sea witch and her slippery eel minions.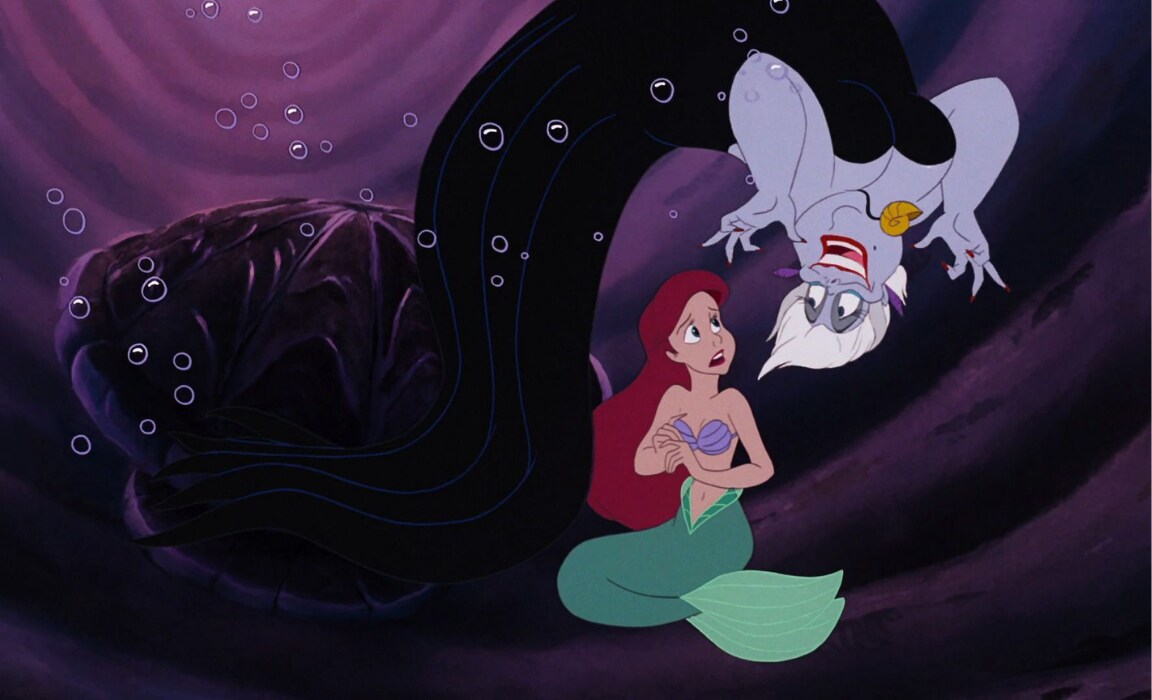 Mickey's Tale of Two Witches

Join Mickey for a fangtastic adventure! On Halloween, Mickey tells a tale about two witches-in-training, Minnie and Daisy, who must pass four tests to graduate from the Witch Academy in Happy Haunt Hills. After they defeat a mischievous ghost, they prove their witchy worth and graduate to become real witches.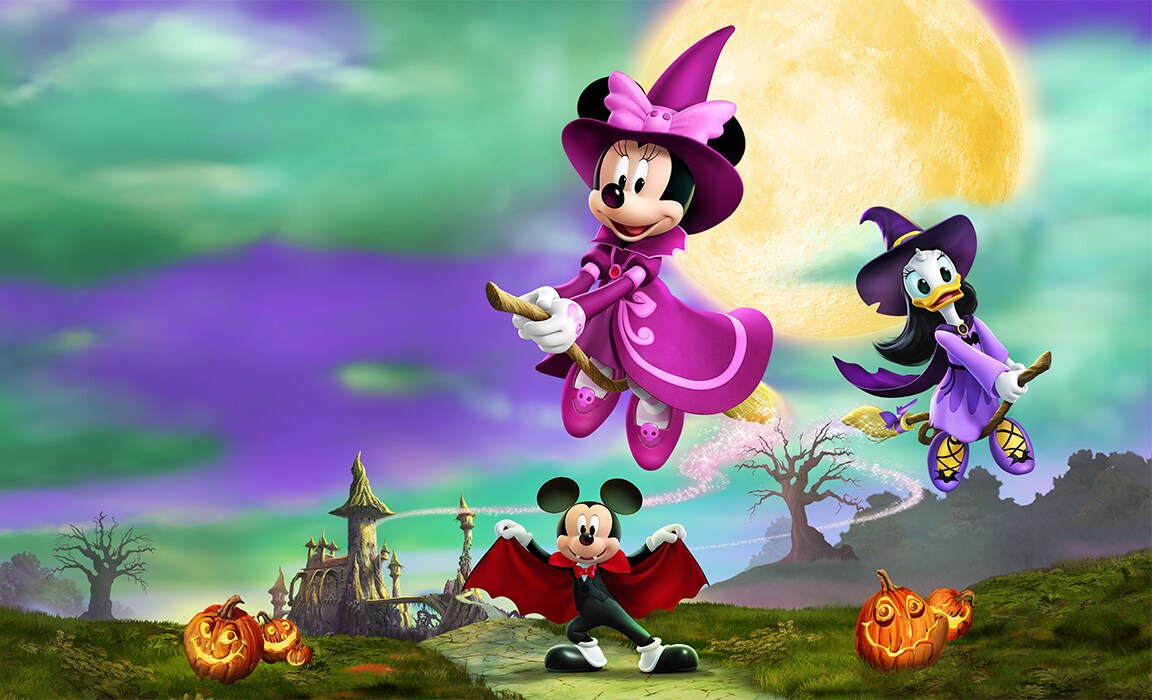 LEGO Star Wars Terrifying Tales

Get into the Halloween spirit with a frighteningly fun special from Lucasfilm and LEGO. Uncover three creepy stories linked to ancient artefacts and iconic villains from across all eras of Star Wars. Friendly faces Poe and BB-8 will have to face their fears, stop an ancient evil from rising, and escape to make it back to their friends.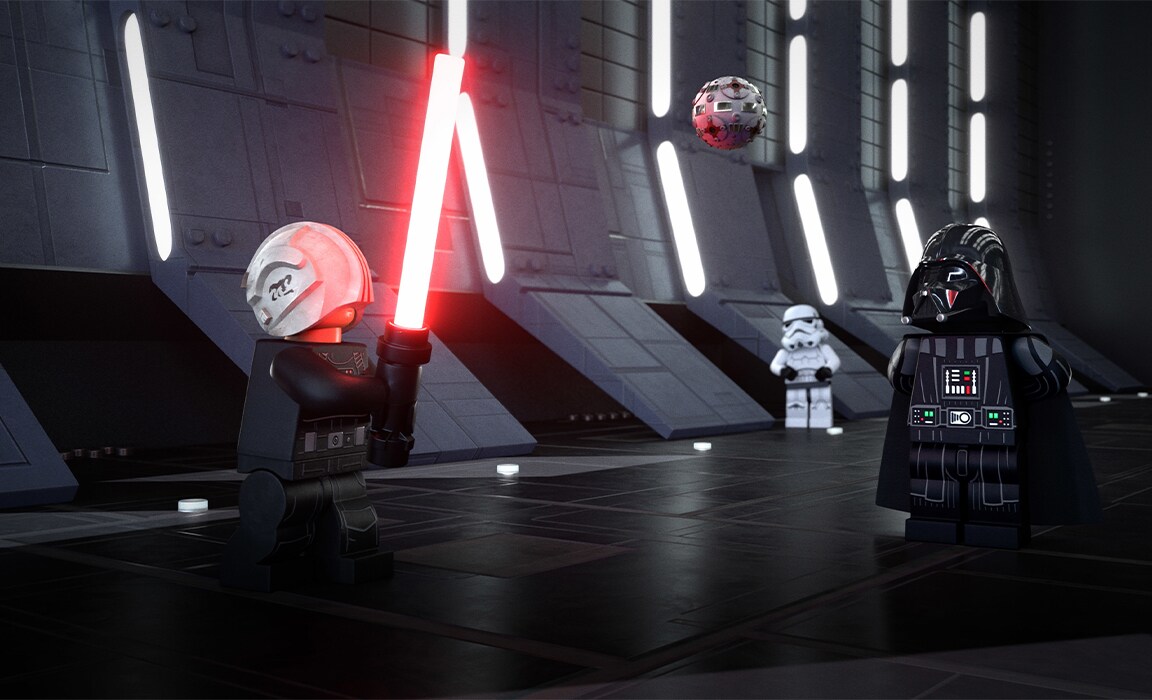 Muppets Haunted Mansion

Don't miss The Muppets' first-ever Halloween special inspired by the Haunted Mansion attraction. Fan-favourite Muppets like Gonzo and Pepe the King Prawn return, along with special guests Will Arnett (as The Ghost Host), Yvette Nicole Brown (as The Hearse Driver), Darren Criss (as The Caretaker), and Taraji P. Henson (as The Bride).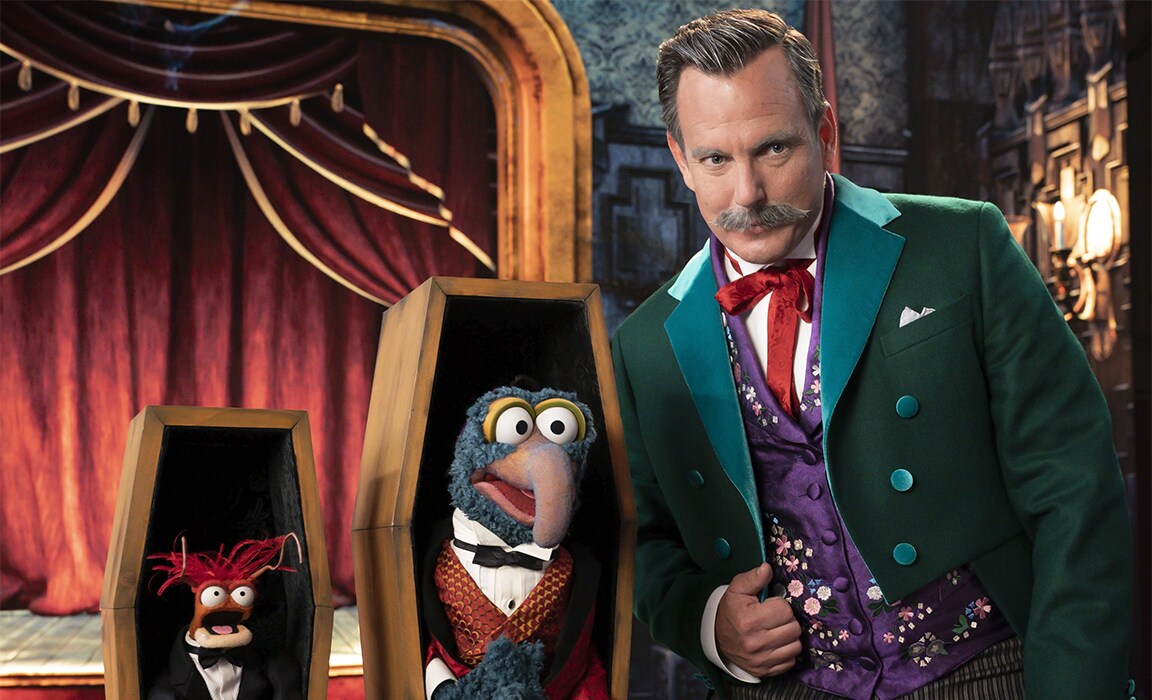 Under Wraps

Disney Channel does a chilling throwback—this is a 2021 remake of the first-ever Disney Channel Original Movie of the same name. Twelve-year-old friends, Marshall, Gilbert and Amy accidentally revive a mummy they discover in a neighbour's basement. They affectionately name the mummy Harold and must rush to return him to his resting place before midnight on Halloween.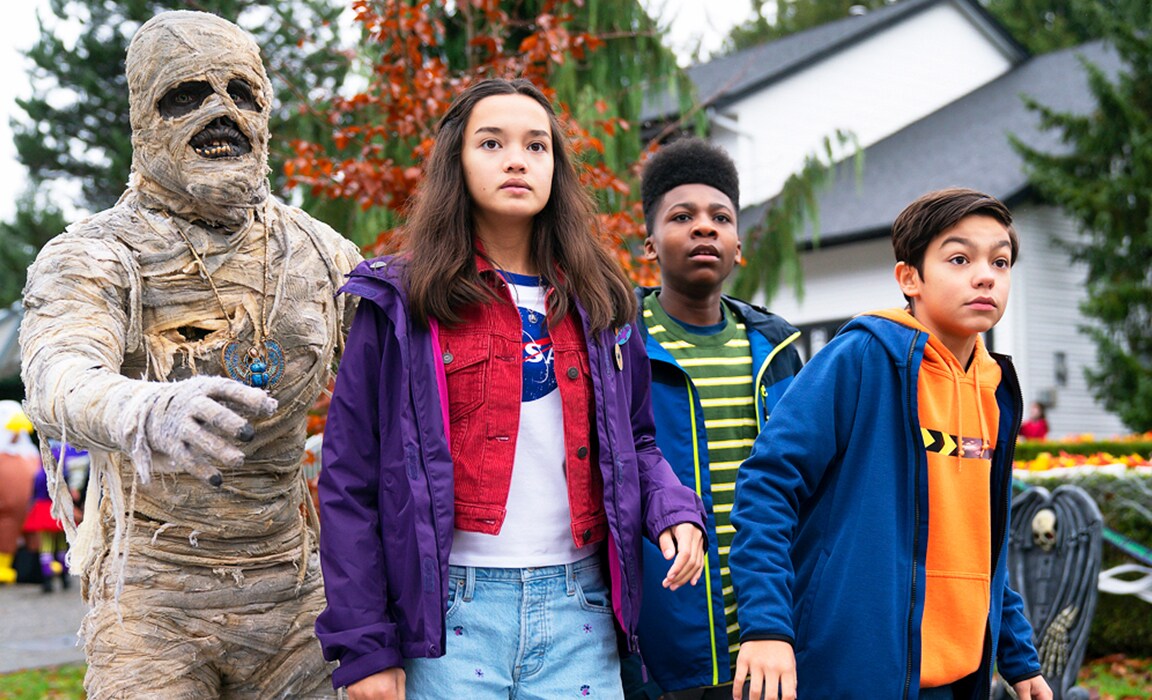 Scariest Story Ever: A Mickey Mouse Halloween Spooktacular

If one chilling, ear-raising story from Mickey wasn't enough, we've got another for you. Mickey is challenged by his nephews to tell a scary story on Halloween night, but his stories are mostly fun and silly until he is finally pushed to tell a truly terrifying tale.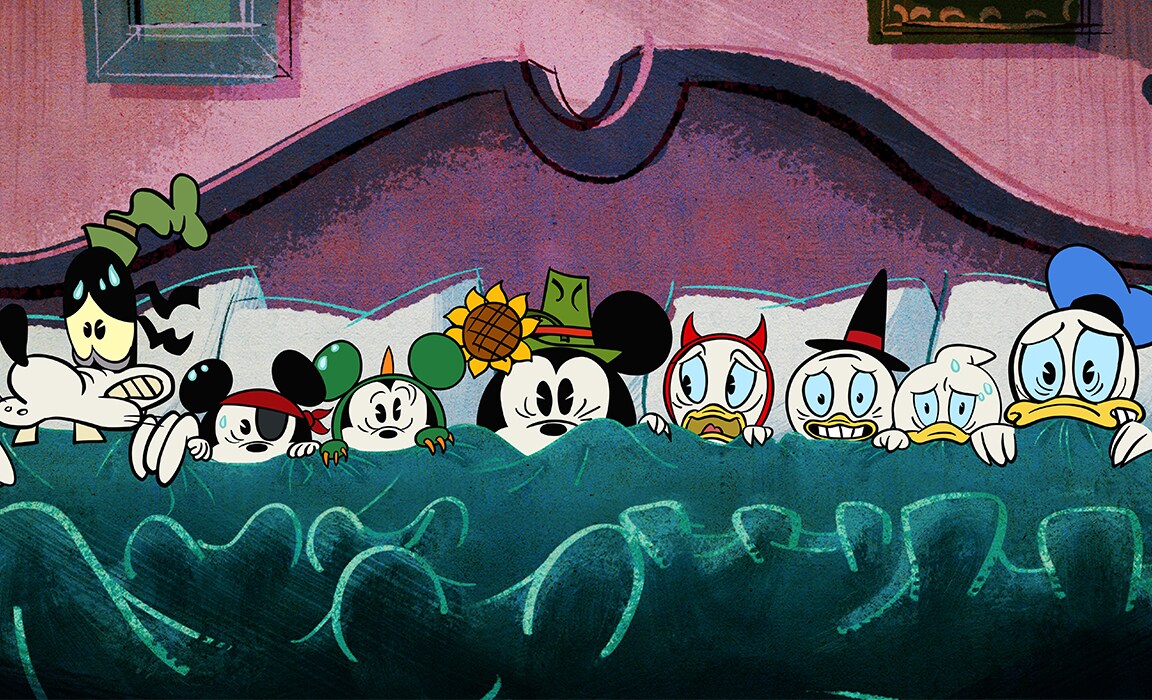 If you're after further frights, don't miss these:

More creepy classics
• The Nightmare Before Christmas
• The Haunted Mansion
• Frankenweenie (2012)
• Into the Woods
• Toy Story of Terror!
• Gargoyles
Disney Channel scares
• Z.O.M.B.I.E.S
• Descendants
• Invisible Sister
• Wizards of Waverly Place
• Gravity Falls
• The Owl House S1 and all-new episodes of S2 (Streaming from October 20)
Iconic Disney Villains
• Maleficent (Maleficent and Maleficent: Mistress of Evil)
• The Evil Queen (Snow White and the Seven Dwarfs)
• Scar (The Lion King)
• Cruella De Vil (Cruella)
• Hades (Hercules)
• Jafar (Aladdin)
Hallowstream After Dark picks
• American Horror Story S1-9 (Streaming from October 27)
• Books of Blood (Streaming from October 29)
• Jennifer's Body
• Ready or Not
• Scream Queens
• Alien
• The Sixth Sense
• 28 Days Later
• The Hills Have Eyes
• Scary Movie 4