Cool off this February with a refreshing mix of new and Original series and movies. Feel the magic of the stage with Star Original Derek Delgaudio's In & Of Itself, catch Wes Anderson's latest feature The French Dispatch, lift the veil with new episodes of Marvel Studios ASSEMBLED, and love is all around in our Valentine's Day picks. Plus, Star on Disney+ is your new home of adult animation…get ready for aniMANIA.
Sign up to Disney+ now to start streaming these titles, plus more!
Featured content current at time of writing. Availability may vary by territory.
Derek Delgaudio's In & Of Itself
Available to stream on Disney+ from 4 February
Directed by Frank Oz, experience the filmed version of the hit one-man stage show.
In Derek DelGaudio's In & Of Itself, a man fights to see through the illusion of his own identity, only to discover that identity itself is an illusion. An intimate and powerful exploration of what it means to be - and be seen - in a chronicle of the attempt to answer the question, "Who am I?"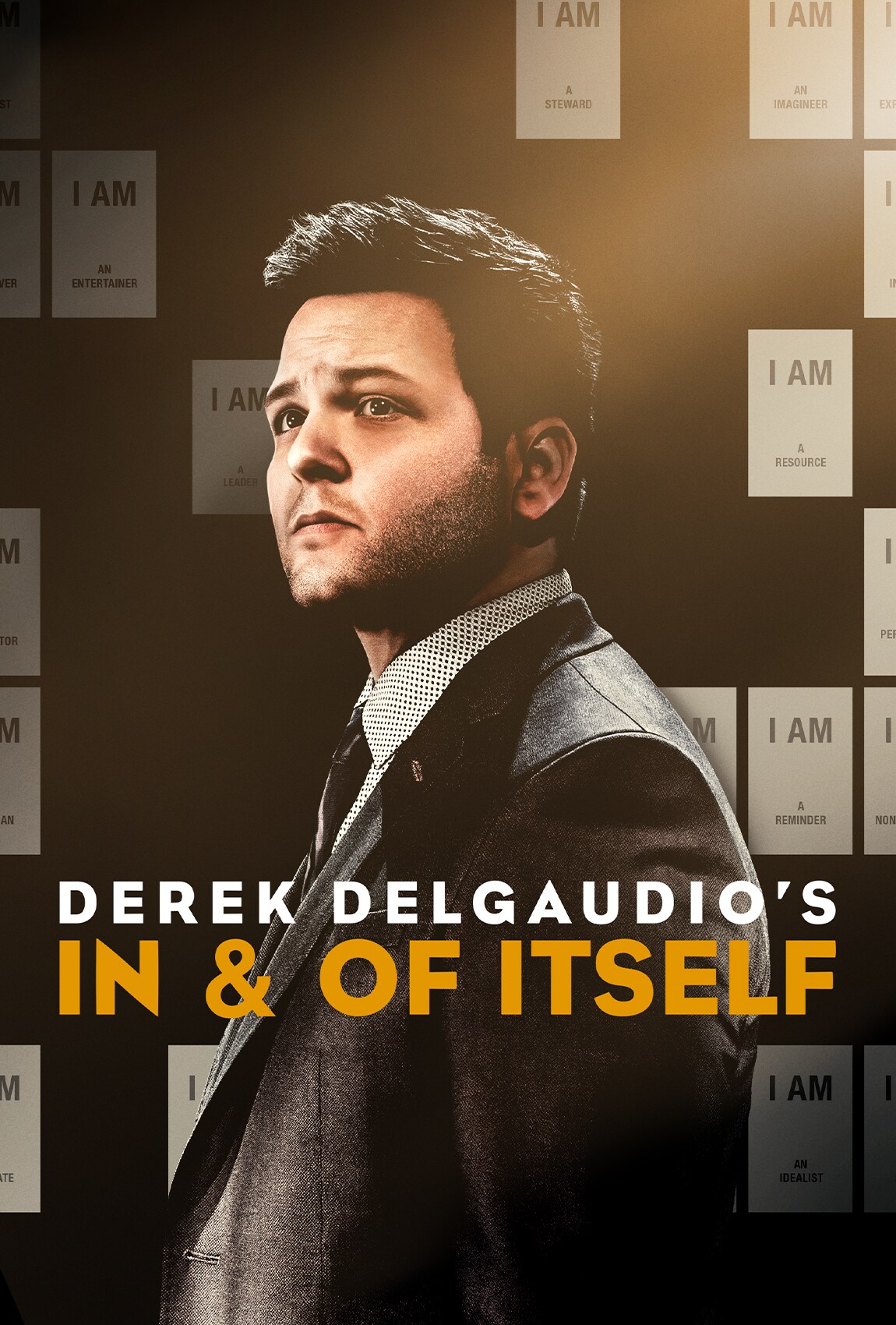 The French Dispatch of the Liberty, Kansas Evening Sun

Available to stream on Disney+ from 2 February
Wes Anderson brings to life a collection of stories from the final issue of an American magazine published in a fictional 20th-century French city. It stars Benicio Del Toro, Adrien Brody, Tilda Swinton, Léa Seydoux, Frances McDormand, Timothée Chalamet, Lyna Khoudri, Jeffrey Wright, Bill Murray and Owen Wilson.
Make it a Wes-a-thon and stream other Anderson classics like The Grand Budapest Hotel, Isle of Dogs, Fantastic Mr. Fox, and more on Disney+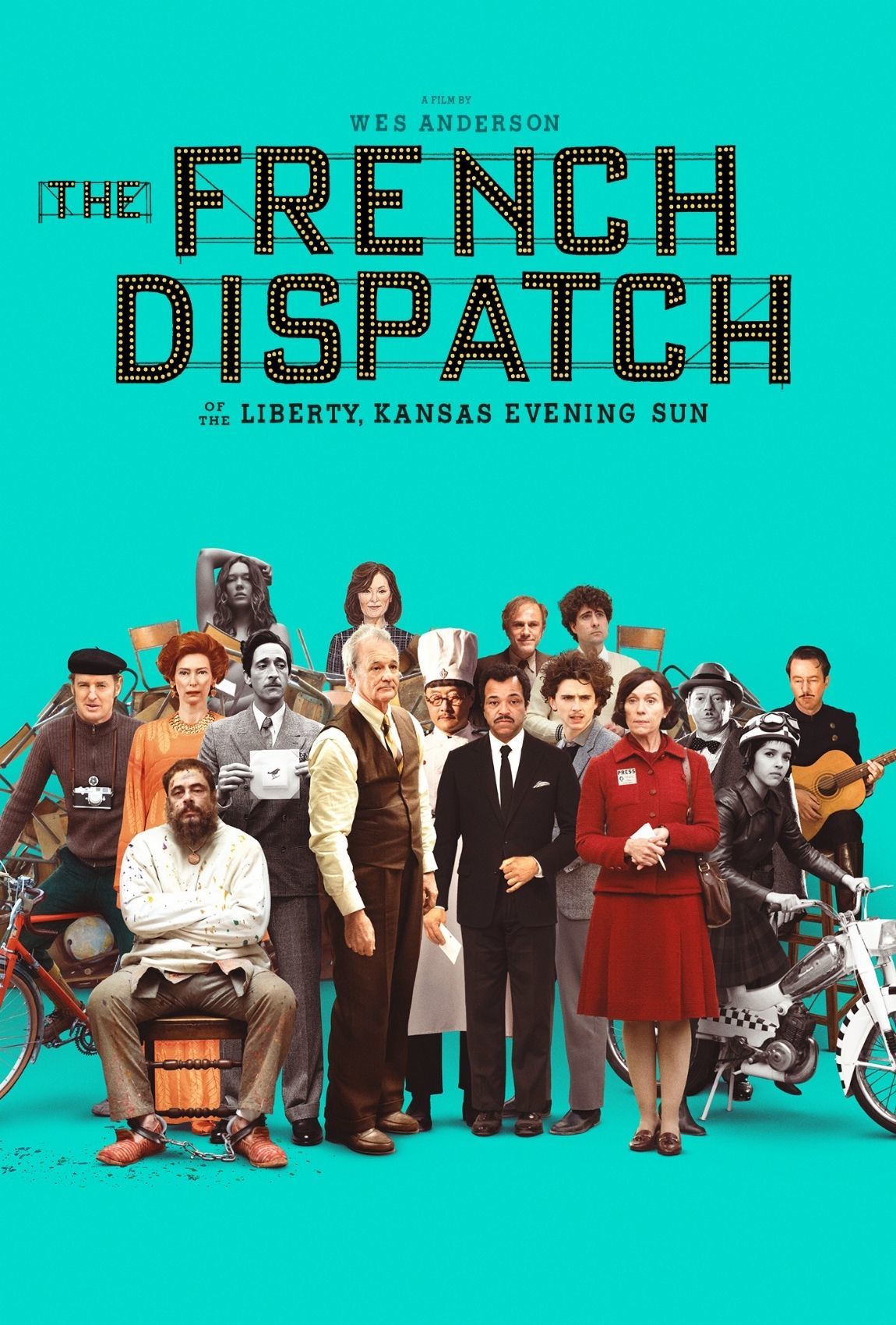 Marvel Studios ASSEMBLED: The Making of Hawkeye

Available to stream exclusively on Disney+ from 9 February
Join Jeremy Renner, Hailee Steinfeld, Florence Pugh, and Vincent D'Onofrio as they reveal how the series was conceived and created. Witness firsthand what it took to pull off the show's pulse-pounding action set pieces, and discover how iconic characters from the pages of Marvel Comics, such as Kate Bishop, were adapted and brought to life for the six-episode series.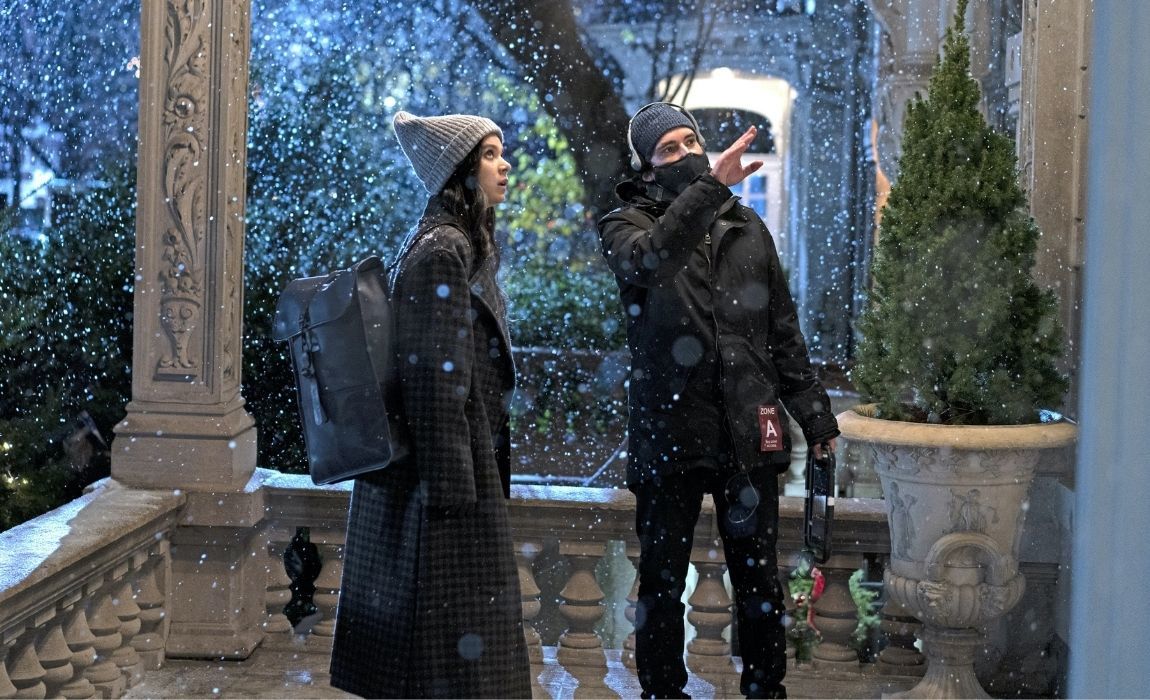 Marvel Studios ASSEMBLED: The Making of Eternals

Available to stream exclusively on Disney+ from 16 February
Go on a very special look behind the scenes of Eternals as director Chloé Zhao and the cast recount their experiences during the making of Marvel Studios' most ambitious film to date. Discover how the ensemble cast felt stepping into their roles, filming in remote locations, and developing bonds that help create authentic onscreen relationships that span over 7000 years.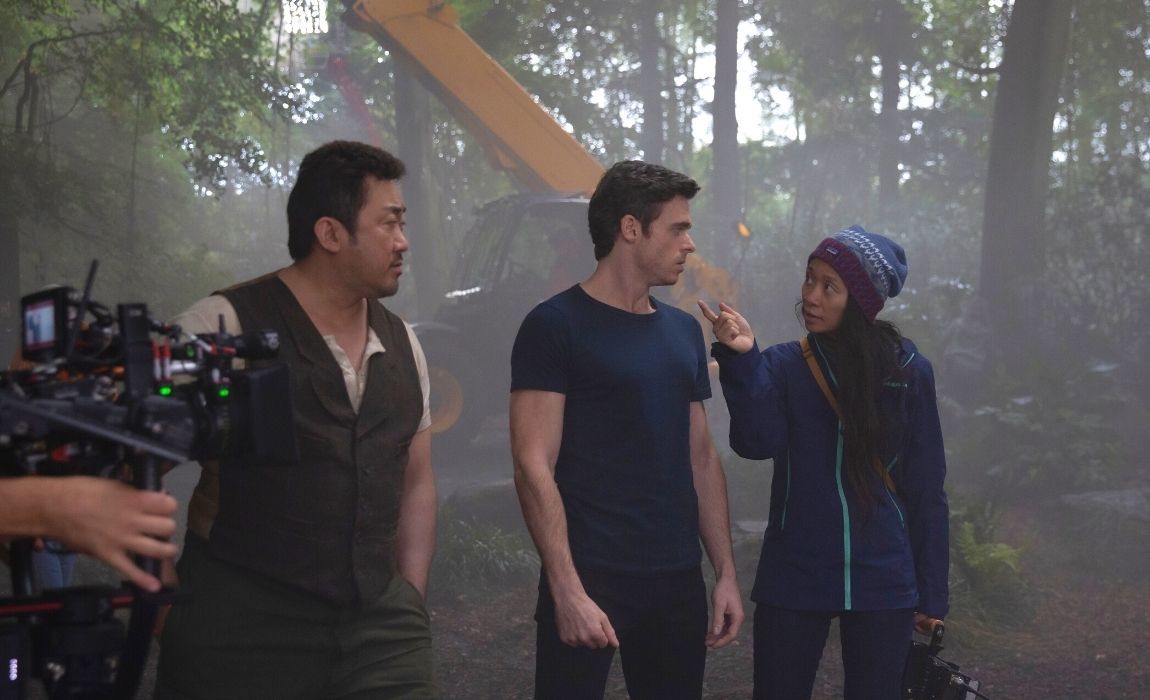 AniMANIA

Star on Disney+ is your new home of adult animation. With thousands of episodes, all together, all the time…it's aniMANIA.
From The Simpsons creator Matt Groening, live vicariously through Fry, Leela and robot Bender on their side-splitting adventures in space–Futurama S1-10
Get to know the wickedly funny Belcher family—Bob's Burgers S1-11
Laugh out loud with CIA Agent Stan Smith —American Dad! S1-16
Jason Sudeikis voices barbarian warrior Zorn—Son of Zorn
If you loved the movie, you'll love the series— Napoleon Dynamite
Kristen Wiig and Maya Rudolph voice the Hart family—Bless the Harts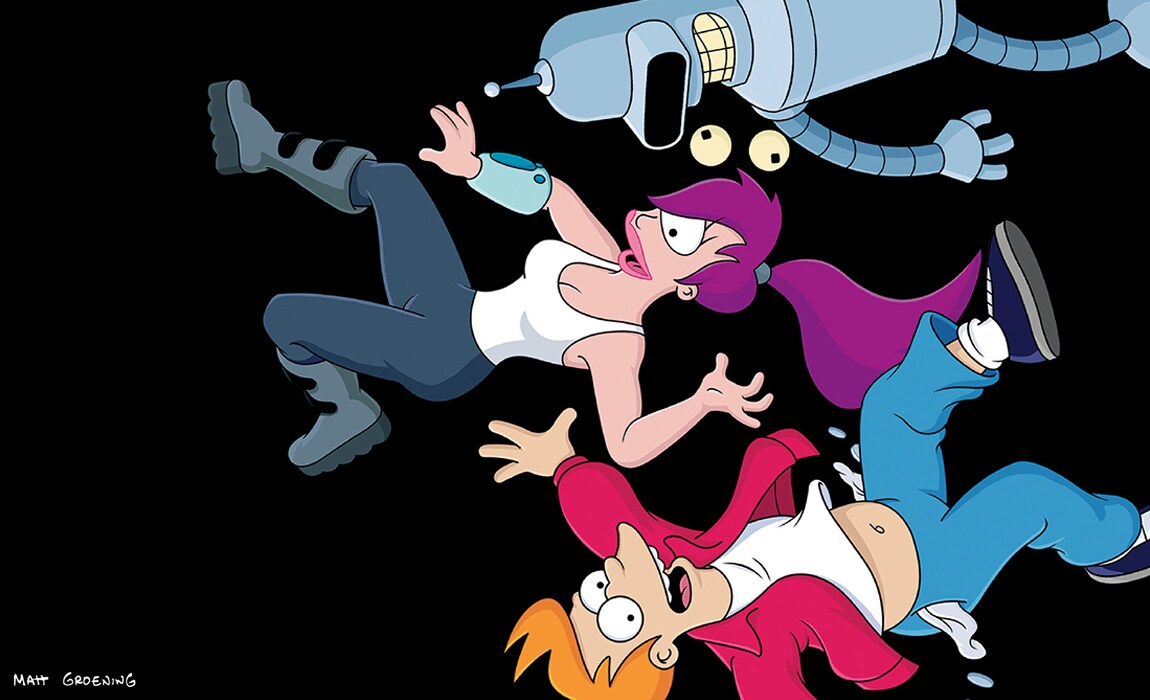 Valentine's Day picks

Whether it's date night, a galentine's get together, or couch time with friends and family this Valentine's Day, Disney+ has romantic comedies, epic love stories, cult couples classics, and so many loved-up episodes of The Simpsons to keep your hearts full. Here's a list of our top picks:
The Proposal
10 Things I Hate About You
Never Been Kissed
WandaVision
Date Night
Sweet Home Alabama
(500) Days of Summer
Pretty Woman
Titanic
Romeo + Juliet 
2 February
Ethan Hawke directs this musical biopic—Blaze
Stream all seasons now—NYPD Blue
More deliveries with Pip and Freddy—T.O.T.S S3, New episodes
Tune into the hit family drama—This Is Us S1-5
New episodes streaming weekly—This is Us S6, Premiere (NZ only)
4 February
Explore this cruise disaster—Inside Costa Concordia: Voices of Disaster
Award-winning National Geography documentary —Torn
Take your pick of these Asian language movies:
- A trio of horror stories—23:59 the Haunting Hour (Singapore)
- If you love zombie flicks—Zombiepura (Singapore)
- Hilarious culinary comedy—Let's Eat (Singapore/Malaysia)
- Touching romantic drama—More Than Blue (Taiwan)
You've scored with these incredible and groundbreaking sports documentaries:
- Al Davis vs. the NFL
- Angry Sky
- The Band That Wouldn't Die
- The Best That Never Was
- Big Shot
- Brian and the Boz
- Broke
- Fantastic Lies
- Hawaiian: The Legend of Eddie Aikau
- No Crossover: The Trial of Allen Iverson
- Run Ricky Run
- Silly Little Game
- Slaying the Badger
- Small Potatoes: Who Killed the USFL?
- Survive and Advance
- This Magic Moment
- The Book of Manning
9 February
Eggs-cellent new Disney Junior Series—The Chicken Squad
Use science to succeed—How to Win at Everything
Docuseries on Whitney Houston, George Michael and more—Superstar
16 February

Cash in with Kim Cattrall—Filthy Rich
Laugh out loud mockumentary series—Abbott Elementary, Premiere
National Geography gets cosy with predators—World's Deadliest S3
23 February
LA's most notorious serial killers—City of Angels | City of Death
More Jalpur adventures—Mira, Royal Detective S2
This 2000s Disney Channel comedy is back—The Proud Family: Louder and Prouder
A boy raised by wolves—The Wolf (China)

25 February
Stars Ethan Hawke and Dane DeHaan—The Kid
Edge-of-your-seat thriller—No Exit