Keep everyone happy for the school holidays, the Easter break and the whole month of April with Disney+. The action continues in Marvel Studios' The Falcon and The Winter Soldier and we're overflowing with hilarious new Originals, animated favourites for the little ones, and breathtaking National Geographic series to add to your watchlist.

Sign up to Disney+ now to start streaming these titles, plus more!
Featured content current at time of writing. Availability may vary by territory.
Big Shot

Available to stream exclusively on Disney+ from 16 April

We love an underdog story, especially when a young sports team and an unlikely coach achieve great things together. If The Mighty Ducks and The Mighty Ducks: Game Changers make your heart quack, then get ready to step on the court with the Westbrook Sirens. 
After getting ousted from the NCAA, a hothead men's basketball coach (John Stamos) must take a job at an all-girls high school. He soon learns that teenage girls are more than just X's and O's; they require empathy and vulnerability — foreign concepts for the stoic Coach Korn. By learning how to connect with his players, however, he starts to grow into the person he's always hoped to be.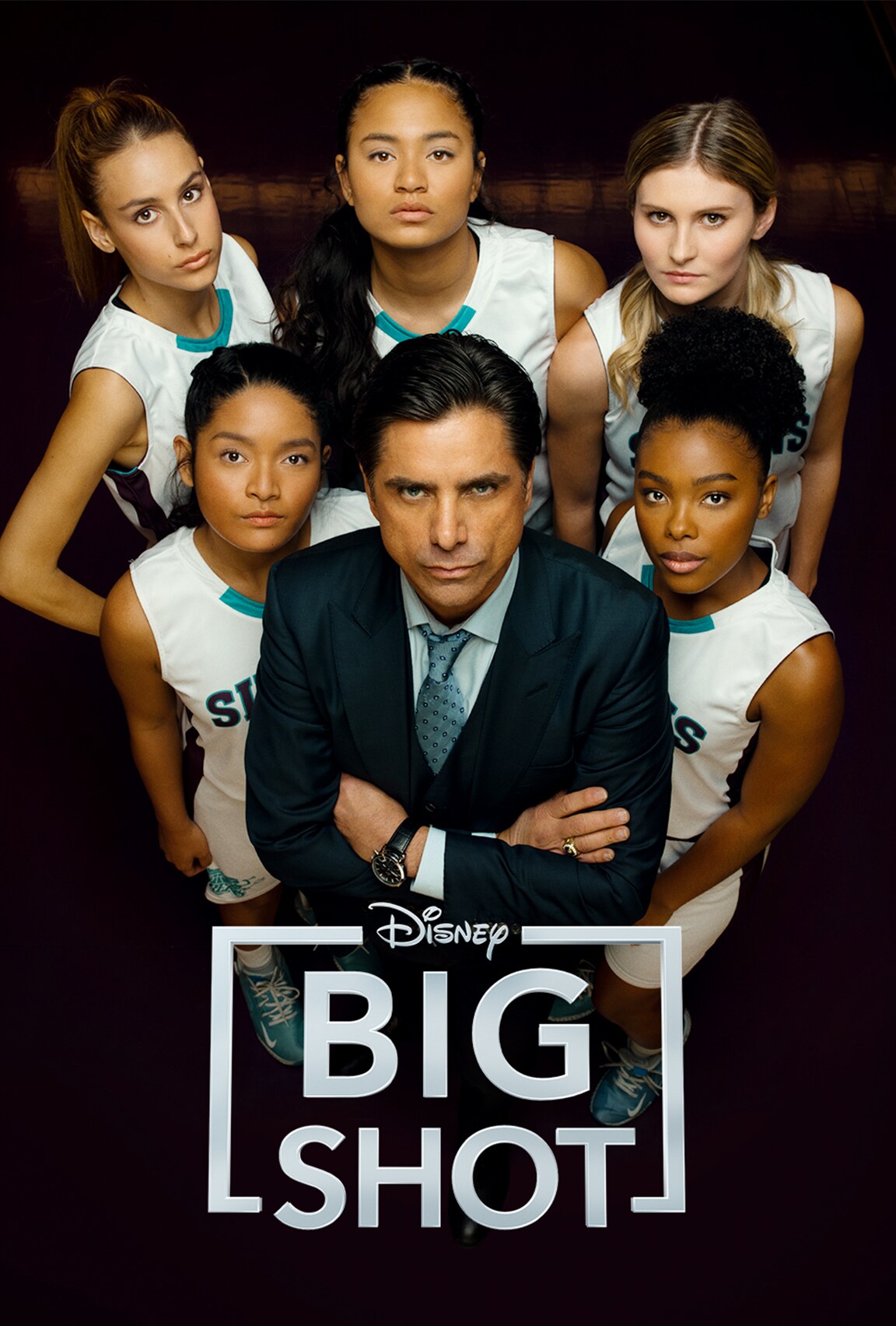 Scream Queens S1-2

Available to stream on Disney+ from 2 April
You can watch more of John Stamos - in something very different. He's also in Scream Queens which stars Emma Roberts and Lea Michelle, along with comedy and horror royalty, Jamie Lee Curtis. Ariana Grande, Nick Jonas and a long list of big names also pop up in the series.

Scream Queens is a genre-bending comedy-horror anthology series from Ryan Murphy, Brad Falchuk, Ian Brennan and Dante Di Loreto. The first season revolves around a college campus which is rocked by a series of murders.
Season two graduates from the college campus and into an all-new location – a hospital – where some of the most fascinating and bizarre medical cases are under observation, and a terrifyingly funny mystery will begin once again.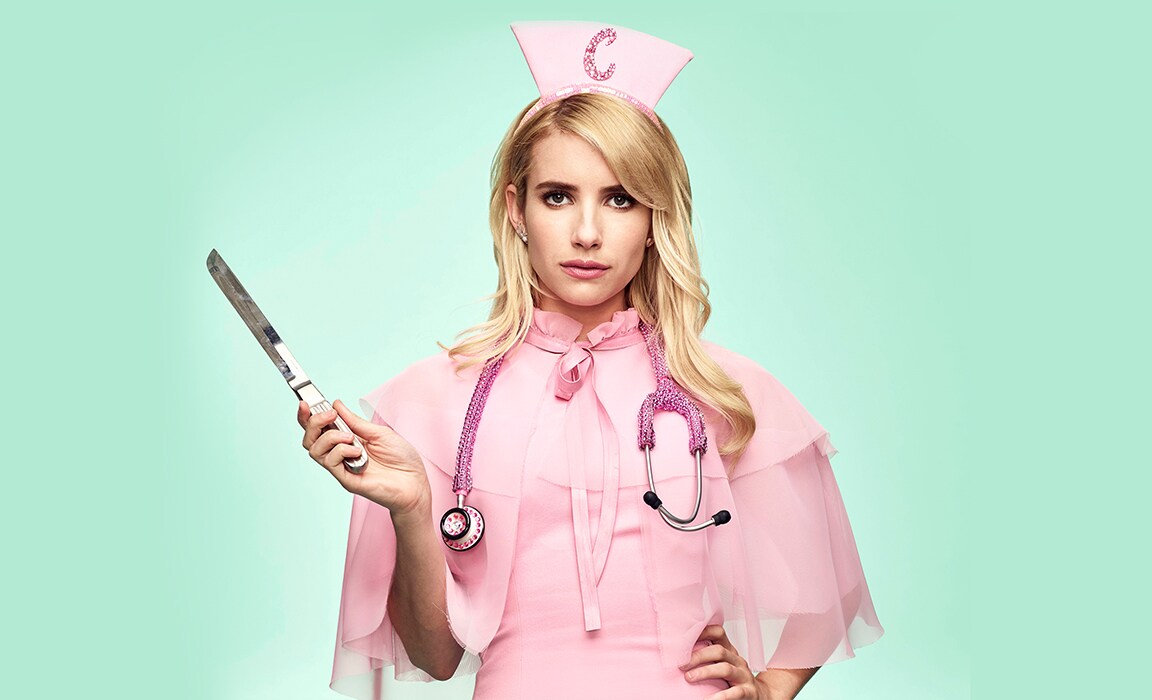 Solar Opposites S2

Available to stream exclusively on Disney+ from 9 April
The family are back for a second season for more outrageous misadventures and plenty of laughs for us.

Solar Opposites centres on a family of aliens, Korvo, Terry, and their child-replicants Yumyulack and Jesse, from planet Shlorp who crash on Earth and must take refuge in middle America. They disagree on whether this is awful or awesome.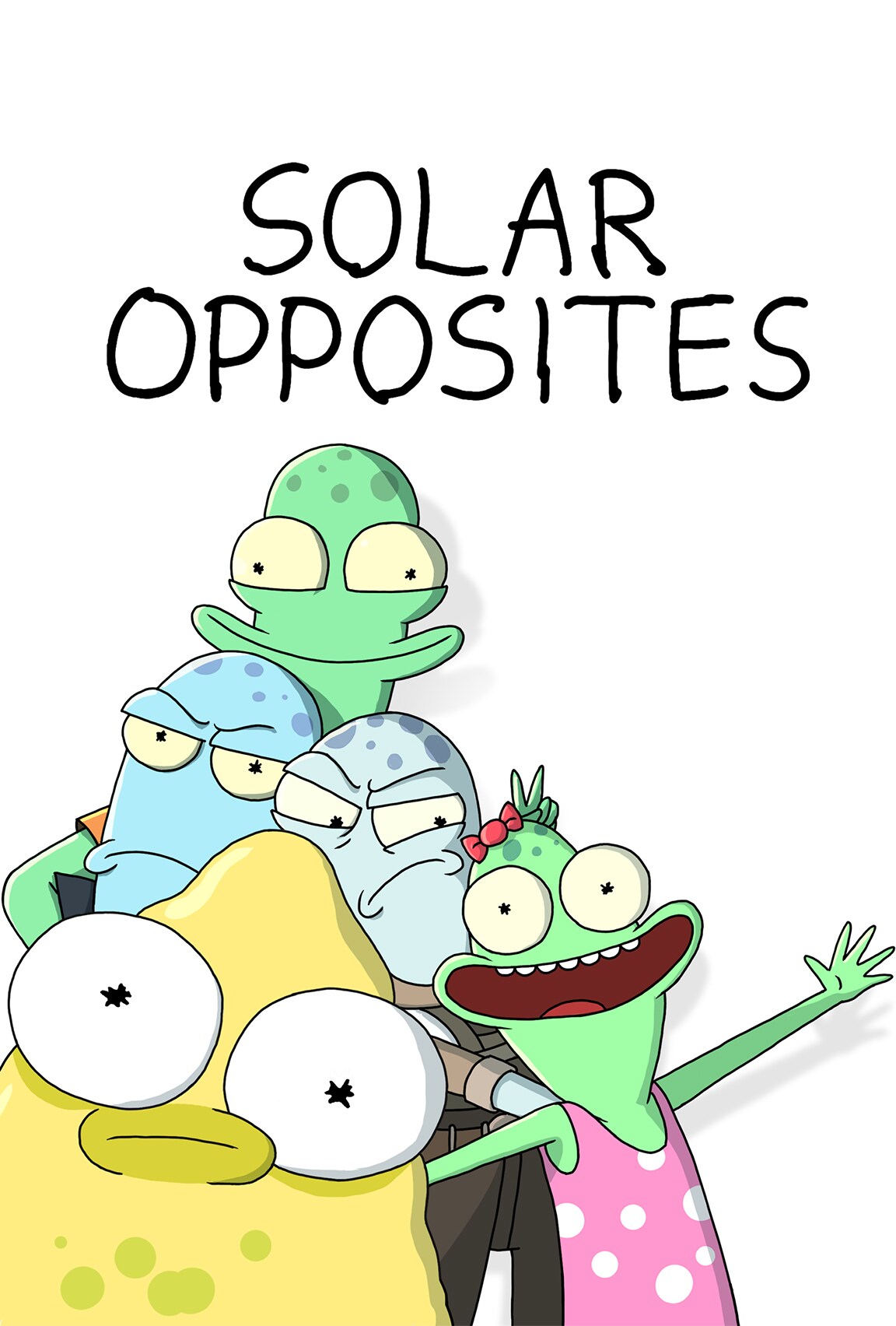 Secrets of the Whales
Available to stream on Disney+ from 22 April
Secrets of the Whales plunges viewers deep within the epicentre of whale culture to experience the extraordinary communication skills and intricate social structures of five different whale species: orcas, humpbacks, belugas, narwhals and sperm whales. Filmed over three years in 24 locations, throughout this epic journey we learn that whales are far more complex and more like us than ever imagined.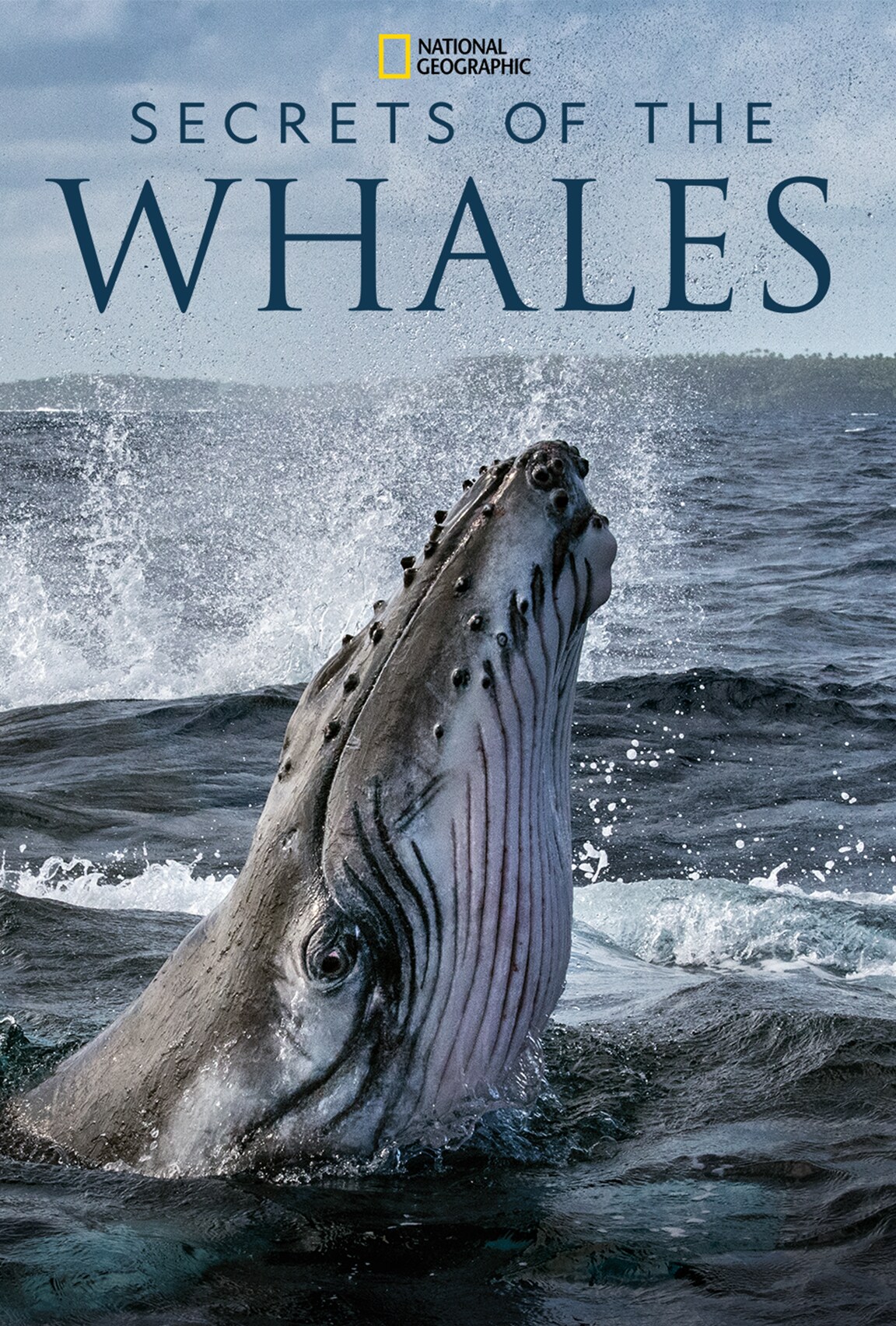 The Falcon and The Winter Soldier (Episodes 3-6)

New episodes available to stream every Friday exclusively on Disney+
The Falcon and The Winter Soldier has the cinematic feel of a feature film but plays out over six episodes. "It's an epic, character-driven story," says director Kari Skogland. "We get to go inside these characters and their world in a much more intimate way. They know each other and they share a common denominator, Steve Rogers, but they aren't particularly good friends. But the connection between them is really compelling."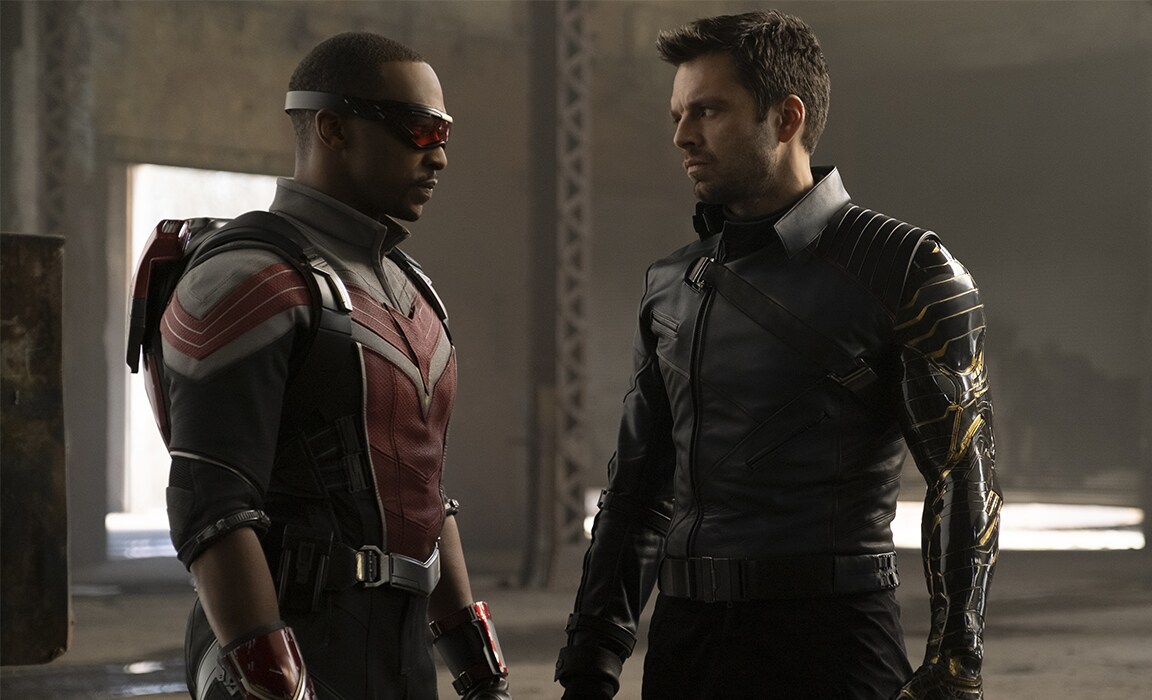 The series takes place following the events of Marvel Studios' Avengers: Endgame, rooted in the monumental moment when Steve Rogers, notably aged following an alternate life well-lived, presents Sam with Captain America's shield. Sam is clearly reluctant to take up the shield, and that's where the story ends — until now.

Join Sam and Bucky as they continue their adventures and follow the journey of the shield.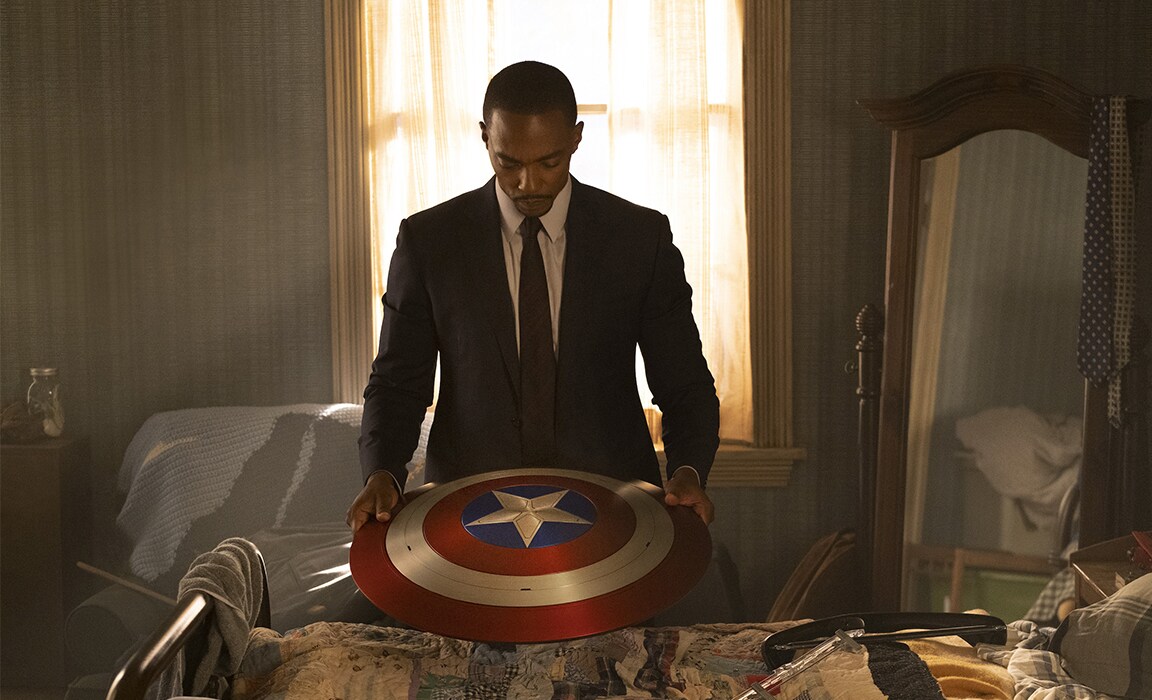 Plus, more titles available to stream in April:

2 April
• From immigrant to celebrity dog trainer—Cesar Millan: The Real Story
• Pre-westoric adventures— Dino Ranch S1, Episodes 1-5
• Prank you very much—Disney Walk The Prank S1-3
• Babushka dolls come to life—Higglytown Heroes S1-2
• Stream the whole series—Secret Life of the American Teenager S1-5
• Discover the strangest sharks—Sharks of the Bermuda Triangle
• The story of the first Thanksgiving—Squanto: A Warrior's Tale
• Fighting fires—Station 19 S4, Premiere
• Star Wars Vintage series and specials: 
- Caravan of Courage: An Ewok Adventure
- Ewoks: The Battle for Endor
- Star Wars: Clone Wars – Volume 1-2
- Star Wars: Ewoks S1-2
- Story of the Faithful Wookie
9 April
• Featuring Neil deGrasse Tyson—Disney Future-Worm!
• Muppet singalongs—Disney Junior Muppet Babies S3, Episodes 1-5
16 April
• Even more Nancy—Disney Fancy Nancy S2, New episodes
• A Marvel must-see—Marvel Studios: Assembled, The Making of The Falcon and The Winter Soldier
• Soaring scenescapes—National Geographic: Earth Moods
• Superheroes by night—PJ Masks S4, New episodes
30 April
• New puppy tails—Disney Junior Puppy Dog Pals S4, Episodes 1-6
• All hail the Queen of Soul—Genius: Aretha, Episodes 1-2
• The Rodgers and Hammerstein hit—South Pacific (1959)