The Disney Movie Moments program providing special access to new Disney movie titles has officially launched in Starlight Express Rooms in Children's Hospitals around Australia.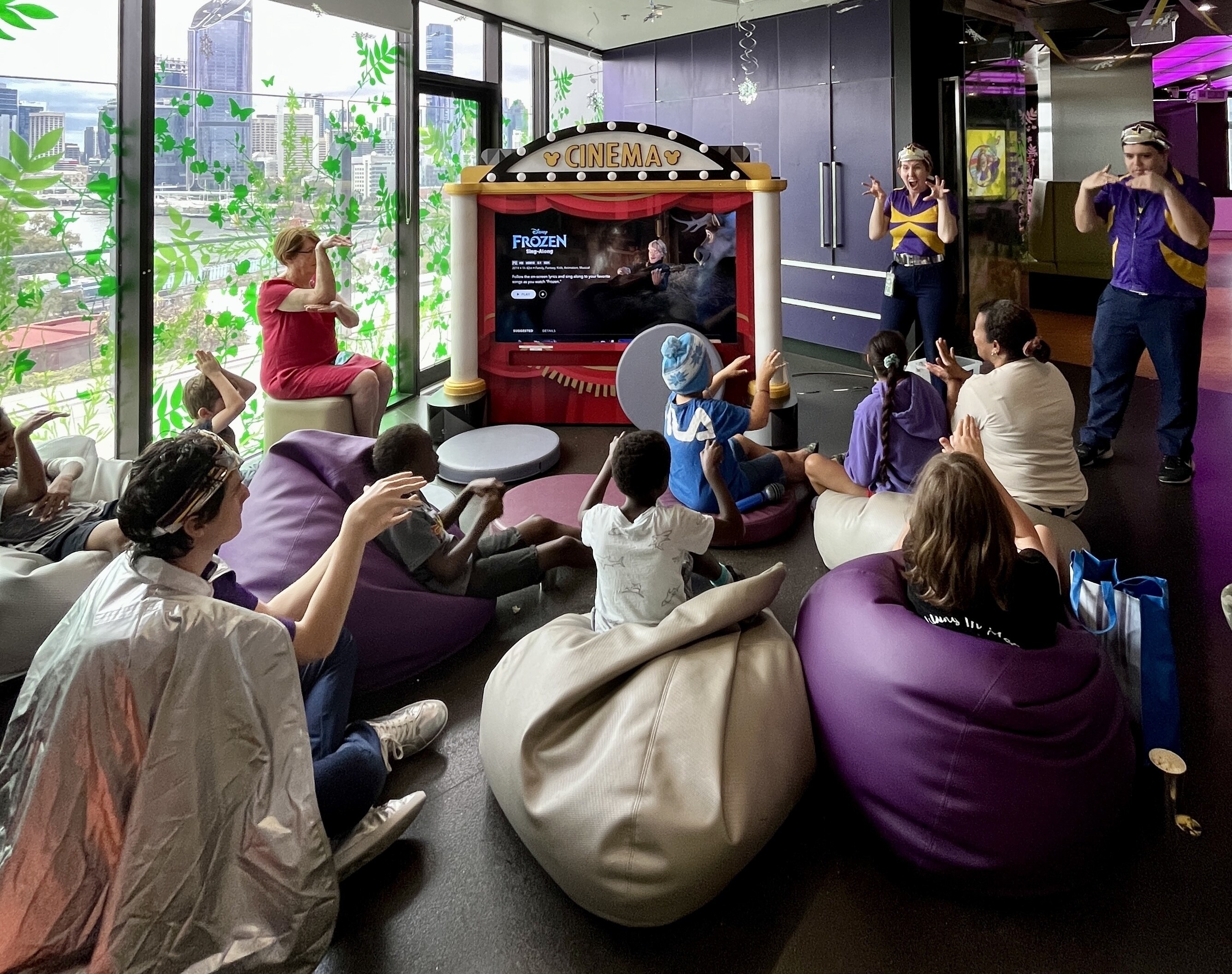 To mark the launch, the Starlight Children's Foundation and Disney staged a special event for hospitalised kids at the Queensland Children's Hospital in Brisbane, which included a screening of Walt Disney Animation's Frozen in celebration of the film's 10th anniversary.

Disney Movie Moments is part of Disney's $100 million global commitment to help reimagine the patient experience in children's hospitals. The unique program offers opportunities for kids and their families to enjoy first-run movies and Disney+ access together – along with other hospitalised children – providing a sense of community during a time in which they may not be able to visit movie theatres.
Custom-designed mobile movie theatres are inspired by the cinema on Main Street, U.S.A., at Disneyland Resort in California. The screenings offer patients and their families places to gather and create memories while in the hospital. Mobile movie theatres are versatile and can be moved across the hospital to provide flexible entertainment and engagement opportunities or stored to maximise utility and hospitals' limited space. There is an option to view content online for those children in treatment or isolation.
Starlight's Head of Programs, Felicity McMahon, said: "We are thrilled to be working with Disney to provide movie content to Starlight children that wouldn't otherwise have access due to their hospitalisation. In working with Disney, we are aiming to transform the hospital experience so that children don't have to miss out on the latest Disney films due to their stay."
The Walt Disney Company Australia and New Zealand's Senior Vice President and Managing Director, Kylie Watson-Wheeler said: "We're excited to bring joy and comfort to kids at children's hospitals throughout the country through Disney Movie Moments in collaboration with Starlight. We love sharing the magic of Disney and hope that new releases will brighten the days of kids and families going through difficult times."