Can you believe Christmas is so close? Still need to do some gift shopping? Well, you can relax and start checking off that list because we're sharing our favourite gift ideas. From clothing, box sets, books, toys, games, exclusive plush, and more, there's something for Disney, Pixar, Marvel and Star Wars fans to make them ho-ho-happy this year.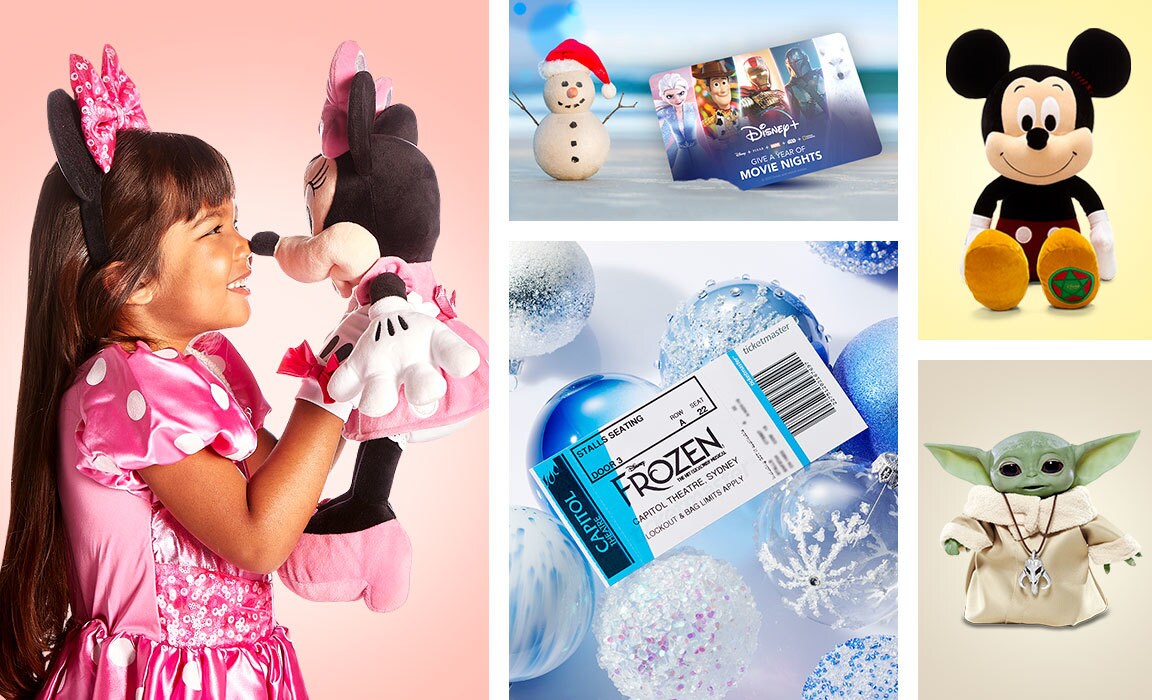 For Those Who Love To Dream Big
Inspired by the festive story, From Our Family To Yours, this exclusive Disney Store Mickey Mouse Vintage Plush is full of heart. Every plush sold on shopDisney supports Make-A-Wish in their mission to create life-changing wishes for children. A one-year Disney+ gift subscription is perfect for family viewing nights and chilling on holidays. Disney+ annual subscription cards are also available in-store at Kmart. 
Know somebody worth melting for? You can take them to Arendelle because Frozen the Musical has now opened at Sydney's Capitol Theatre bringing the beauty and magic of Frozen to life. Little ones with large imaginations will adore one of these exquisite Disney store costumes available at Target. Everyone in the galaxy wants to get their hands on the Child, and you can with a Star Wars: The Child Animatronic from Target. His ears move, he blinks, he coos, he naps–this is the way to one ridiculously cute Christmas morning.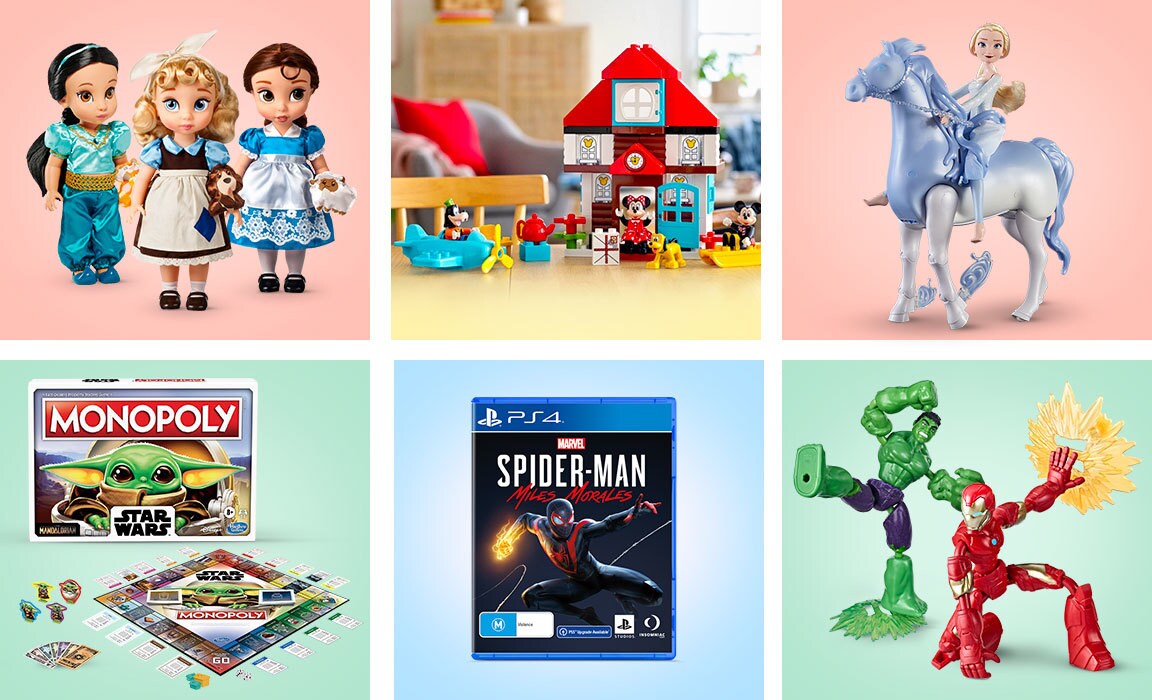 For Those Who Love To Play
Walt Disney Animation Studios' most renowned artists are behind the stunning Disney Animators' Collection available at Target. The dolls make a great collectible or a gorgeous playtime friend. Every roll of the dice in the Monopoly Star Wars: The Mandalorian - The Child Edition from Target brings your precious cargo a waddle closer to safety or danger. Buy and sell hideouts, gather supplies and equipment, pick up Bounty Pucks and try not to go bankrupt. 
A mythical water spirit never bothered us anyway. In fact, we want one of our own! Recreate Elsa's epic adventure from Frozen 2, on land and in water, with the Elsa and Swim & Walk Nokk available at Myer. Little ones can choose whether they want to spend summer or winter with Mickey Mouse and friends when they build the LEGO® DUPLO® Mickey Vacation House from Kogan. The reversible roof bricks allow switching between two seasons for loads of creative fun.  

THWIP! There's a new super hero in town this Christmas, and just in time too. Teenager and new Spider-Man, Miles Morales, must stop a warring devious energy corporation and a high-tech criminal army from destroying Marvel's New York. Aspiring heroes can help Miles in Marvel's Spider-Man: Miles Morales for PlayStation® 4 and PlayStation® 5 available at JB Hi-Fi. Save the world anywhere with Marvel Bend and Flex figures from Myer. Turn them, twist them, pose them, and power up playtime.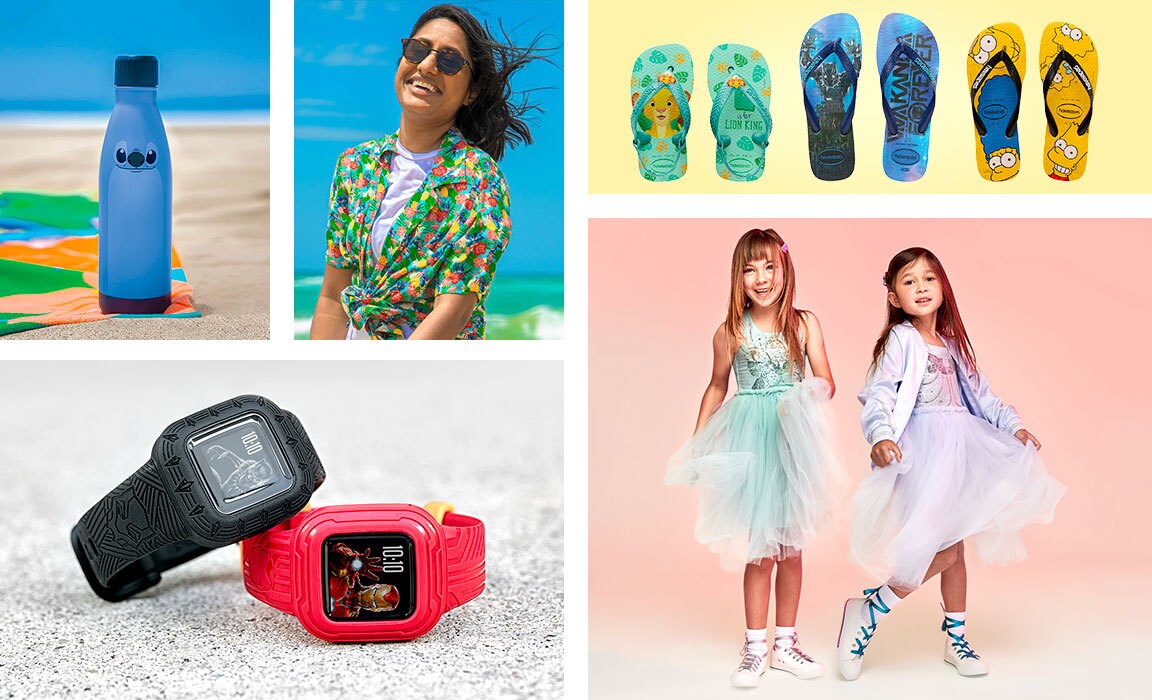 For Those Who Love Summer
Christmas means summer and summer means beach time. Surf's up with Zing's exclusive range of Lilo & Stitch, Marvel, Star Wars and The Simpsons towels, thongs and accessories. From tiny feet to big feet, let them step out in style in a pair of Havaianas thongs. Young fans can sprinkle a little pixie dust wherever they go or feel like they can conquer anything, just like a Disney Princess, in their own Disney-inspired dress ups from Cotton On. Adventurers will be ready for action and games with a swim-friendly Marvel or Disney Princess kid's wearable from Garmin.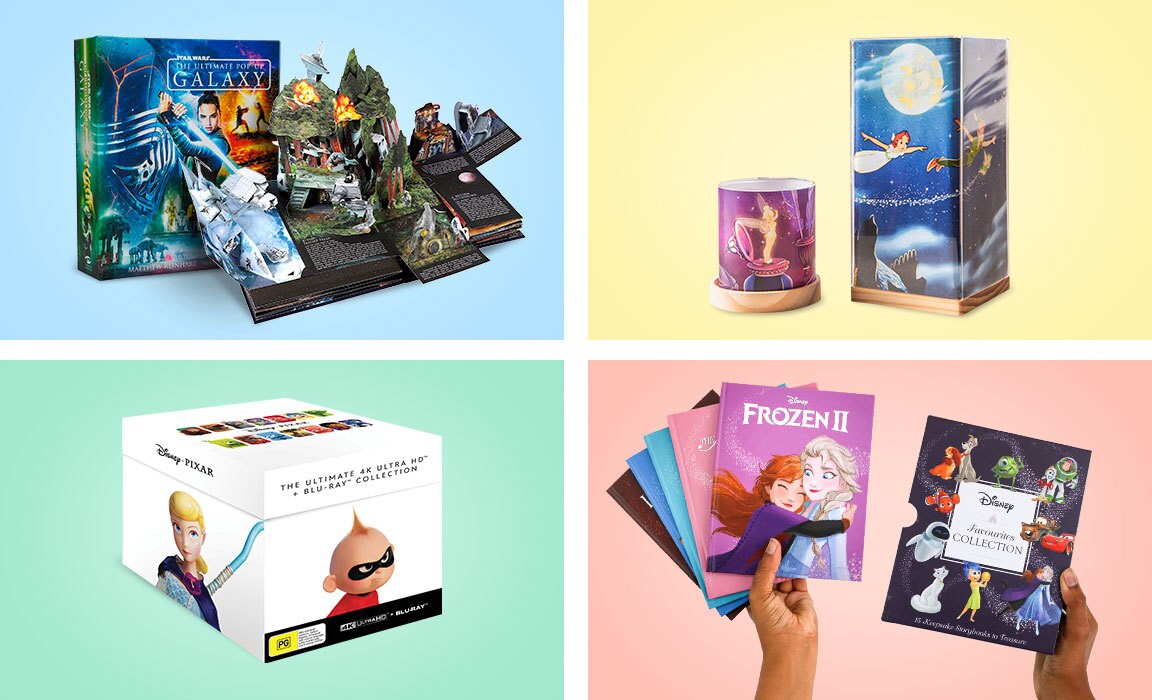 For Those Who Love Story Time
Lazing about on holidays with a good book is just the best. Your favourite bookworm won't be able to put down a classic tale or an epic adventure from the Disney Favourites Collection. There are 15 Disney and Pixar books in the collection from Booktopia and you can use the code shown below to receive 10% off sitewide until 21 December 11:59pm AEDT. Terms and conditions apply.* But, be quick to get books delivered before Christmas. 
Naughty or nice, Sith or Jedi, rebel or Imperial–all will be thrilled to explore the most iconic moments from Star Wars in 3D diorama in Star Wars: The Ultimate Pop-Up Galaxy available at Amazon or Big W.  Set the scene and journey into the woods with enchanting lamps, candles, jewellery and accessories from this limited edition collection by Short Story. Since 1995, Pixar has wowed fans of all ages with original stories, unforgettable characters, lots of laughs and emotions that never leave us. Now, all of Pixar's movies and shorts are in one box set. Movie marathon anyone? You can buy the Disney·Pixar Ultimate Collection on DVD from Sanity and Big W, the 4k Ultra HD plus Blu-ray collection is exclusive to JB Hi-Fi.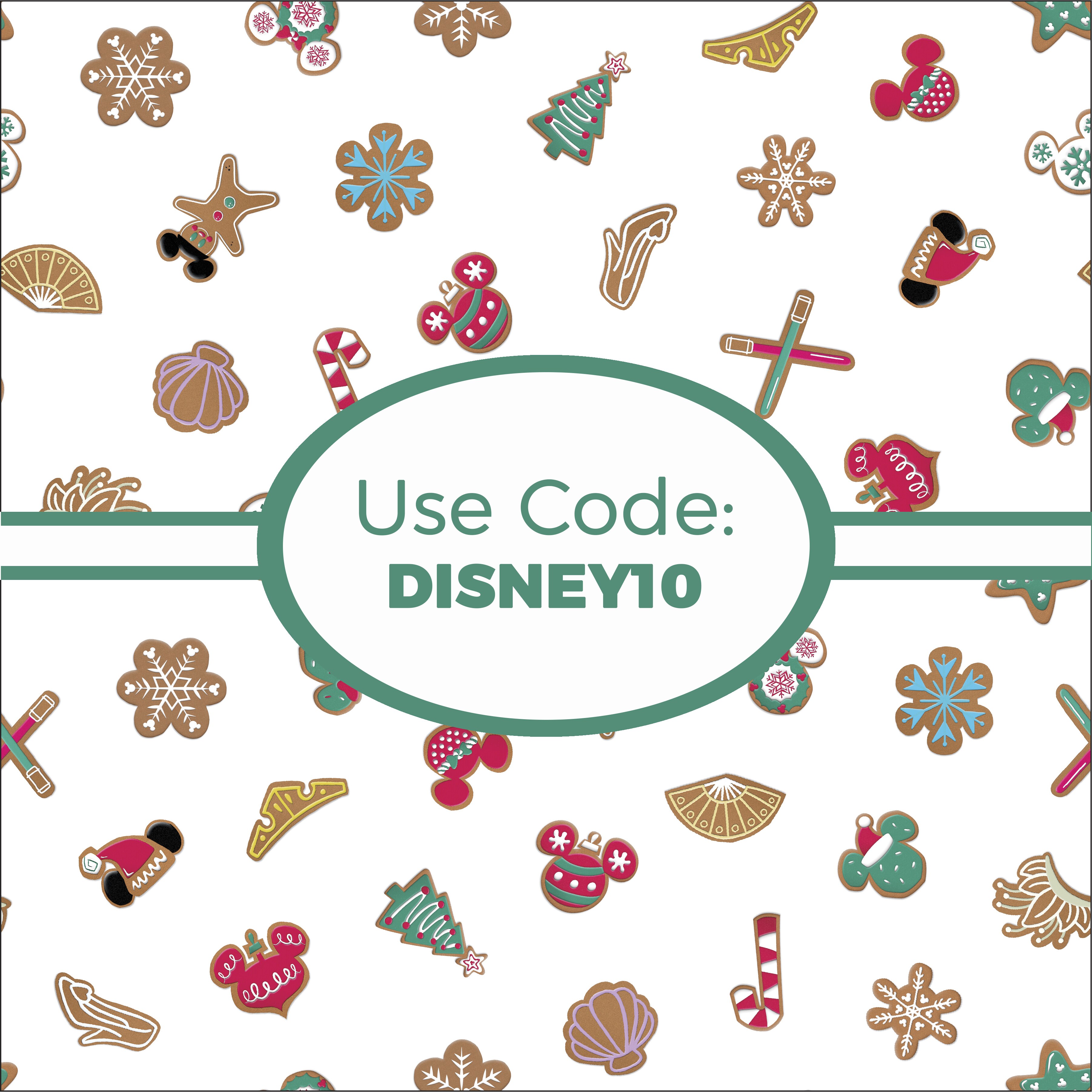 *Booktopia code offer is valid from 30/11 12:00 am to 21/12 11:59 pm AEDT. Australian Christmas delivery cut off is 9 December for capital cities and earlier for rural addresses. The 10% discount code may only be used in accordance with Booktopia's Terms and Conditions; valid for orders placed in the Offer Period and cannot be used in conjunction with any other offer. Is not redeemable for cash and not transferable. Discount excludes Postage, Magazine Subscriptions and Gift Certificates. Only available and valid to Australian and New Zealand residents.