Some of the world's most loved Disney characters are featured in iconic Australian settings on stamps celebrating 100 years of Disney. The limited-edition set is available at Australia Post shops from 4 October 2023 while stocks last.

The four stamps in the set show Disney Pixar's Nemo, the clownfish from Finding Nemo making himself at home in Sydney Harbour, Ariel from The Little Mermaid at the Great Barrier Reef, and Kanga and Roo from Winnie The Pooh in their natural habitat in Australia's Red Centre. The collection is made complete with Disney icons Mickey Mouse and Minnie Mouse sightseeing on Victoria's Great Ocean Road.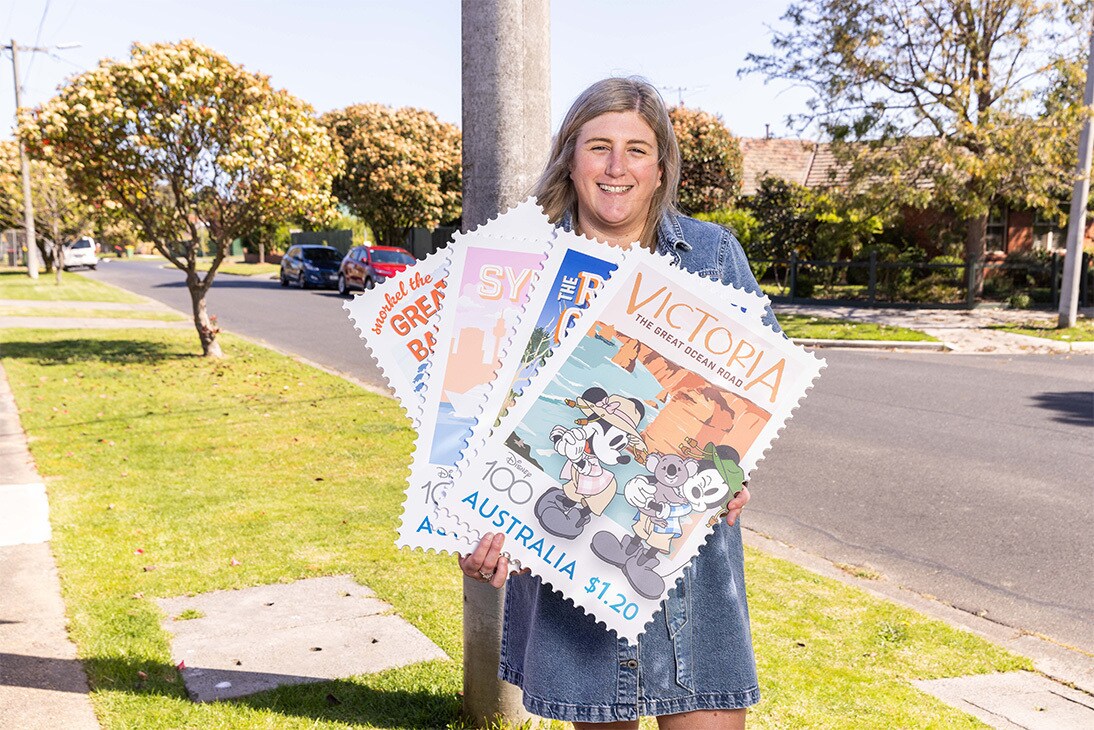 Melbourne-based Tara Stone, Product Development Manager at The Walt Disney Company Australia & New Zealand, designed the range which was inspired by her childhood love of stamp collecting.

"Collaborating with two beloved brands like Disney and Australia Post is one of my childhood dreams realised – and it makes it an even bigger career and personal highlight for me since it is also Disney's 100th anniversary.
"I am so excited to be able to help bring to life this range of stamps featuring fan-favourite Disney characters while also showcasing the beautiful Australian environment using bold colours and iconic locations," she added.
Australia Post Executive General Manager Retail Catriona Noble said it was exciting to collaborate with Disney for the latest stamp collection.
"Generations of Australians have grown up with Disney, from the early days of cinema and television through to today. We're delighted to celebrate our favourite Disney characters with a touch of Aussie flair in this latest commemorative stamp collection. Disney's official 100-year celebration is on 16 October, and we hope all Australians find their inner-child and celebrate their favourite characters for this special occasion," Ms Noble said.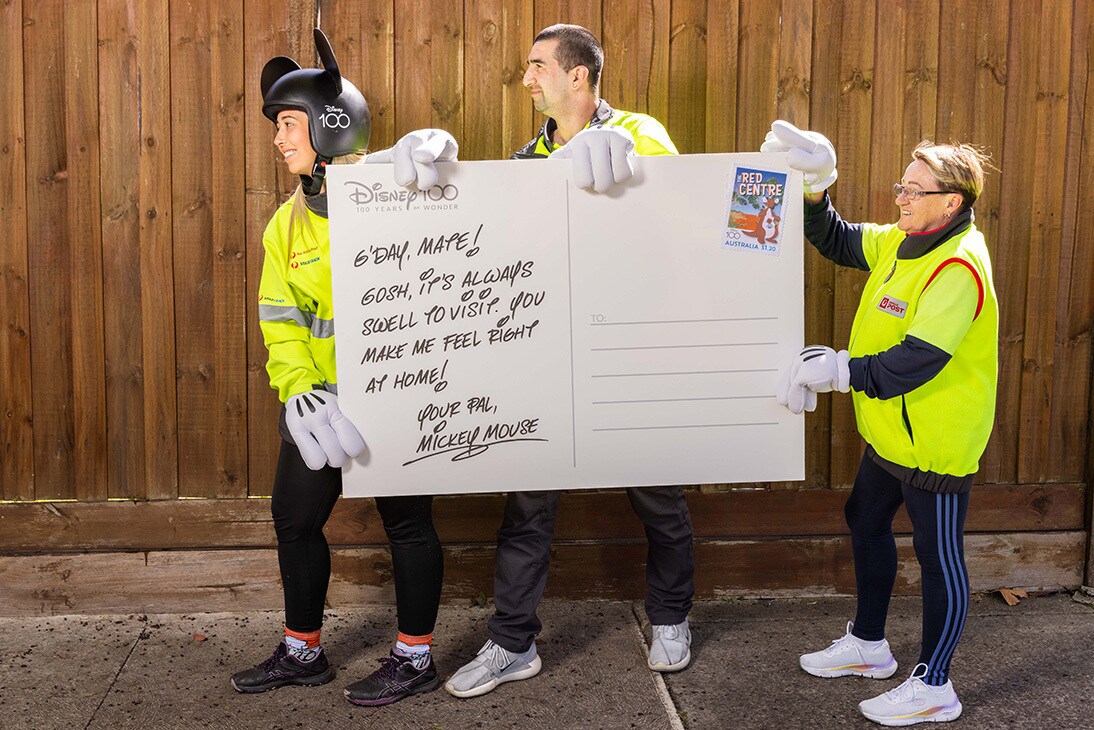 The Walt Disney Company Australia & New Zealand Vice President & General Manager of Consumer Products Commercialisation Tim Everett said seeing iconic Disney characters on a circulated Australian stamp was a special local highlight among this year's celebration.

"It's been a very big year already for Disney fans across the world, but I am so pleased to see an iconic local brand like Australia Post help us celebrate Australian fans in such a special way.
"Also, the fact the stamp range was designed by one of our Australian cast members adds an extra level of local flavour to this moment – and makes it something we can be even more proud of," he added.