Welcome to the The Imagination Tree. A world-class interactive space imagined by The Walt Disney Company, built by Moose Toys.
.
We were delighted to see The Moose Imagination Tree open on Friday, 23 April 2021 at Monash Children's Hospital in Melbourne.
The tree, which was officially opened by The Hon Martin Foley MP, has been a labour of love that started from the opening of the Monash Children's Hospital, creatively imagined and nurtured by The Walt Disney Company and built through the generous support of Moose Toys.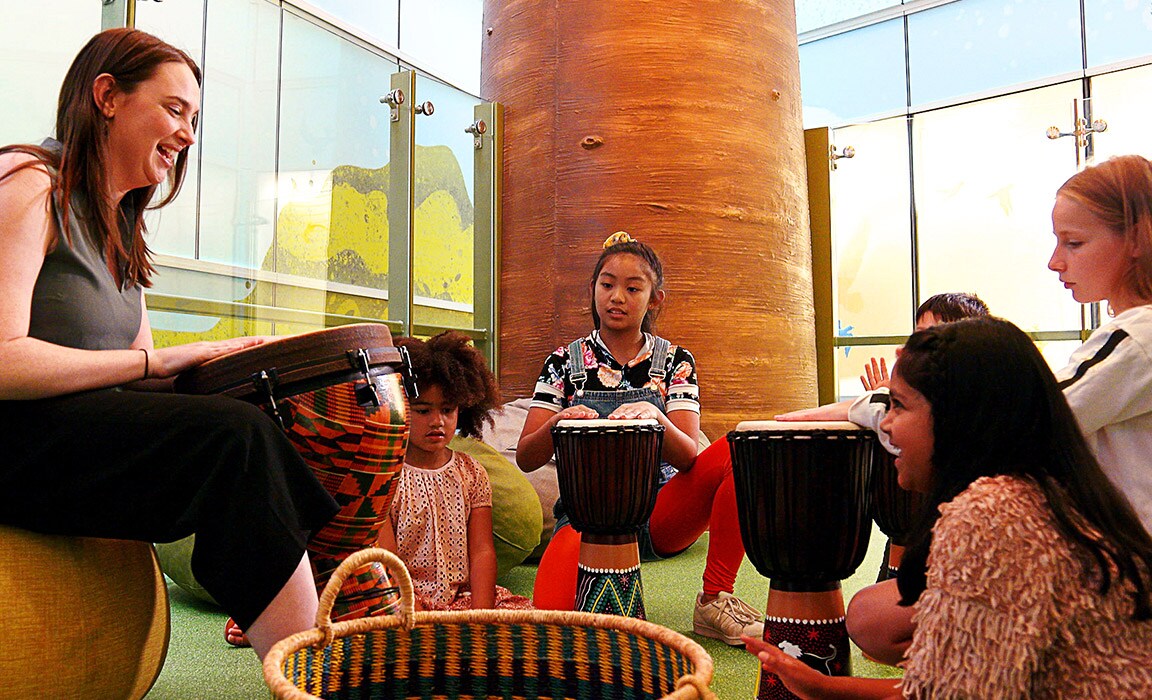 Standing at over 16 metres tall, the tree spans four levels of The Monash Children's Hospital and offers up a variety of activities and spaces. This magical and wondrous space has been designed and created to help transform the patient's hospital experience. At the centre of the tree is a magical area known as 'The Knot'. It's a special place that invites visitors to place their hand at it's centre to share their deepest desires, dreams and thoughts. These are then carried up into the tree in a dazzling display of sound and stardust. As the sky above the tree moves from day to night, stardust carries what has been imagined up to the sky, until it overflows and is released into the brightest star above.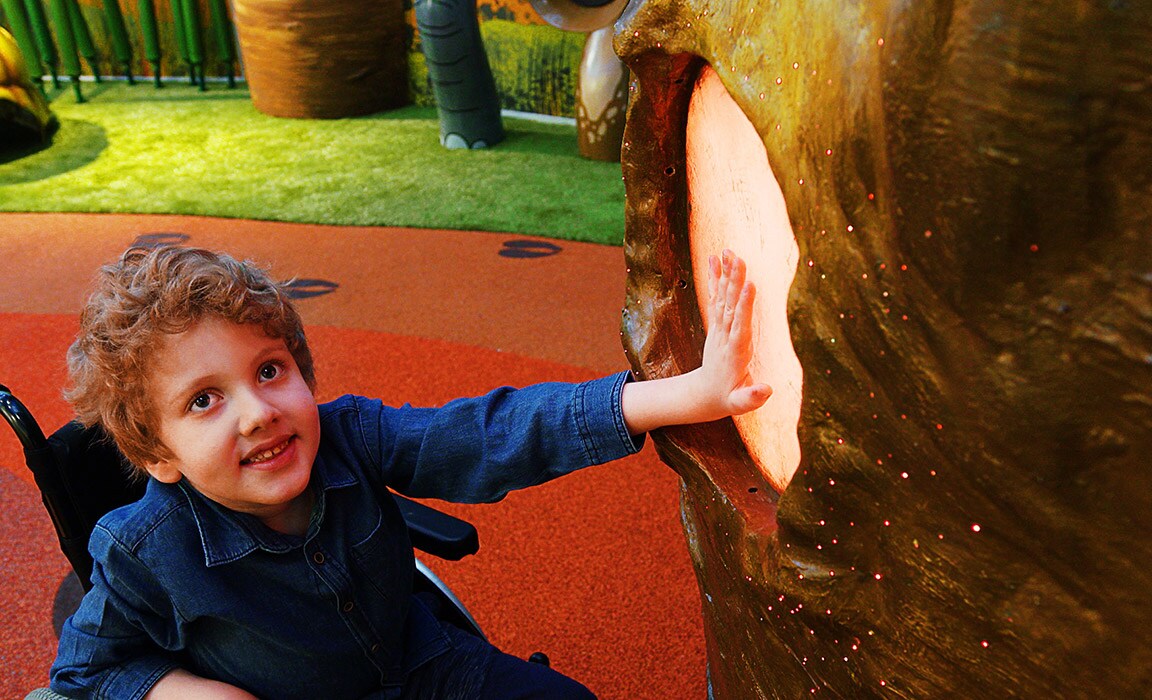 At the base of the tree on level 2, children and parents can enjoy unique activities such as climbing grassy hills, following animal tracks in the mud, lounging around the watering hole, playing floor games, and listening to the sounds of the wild.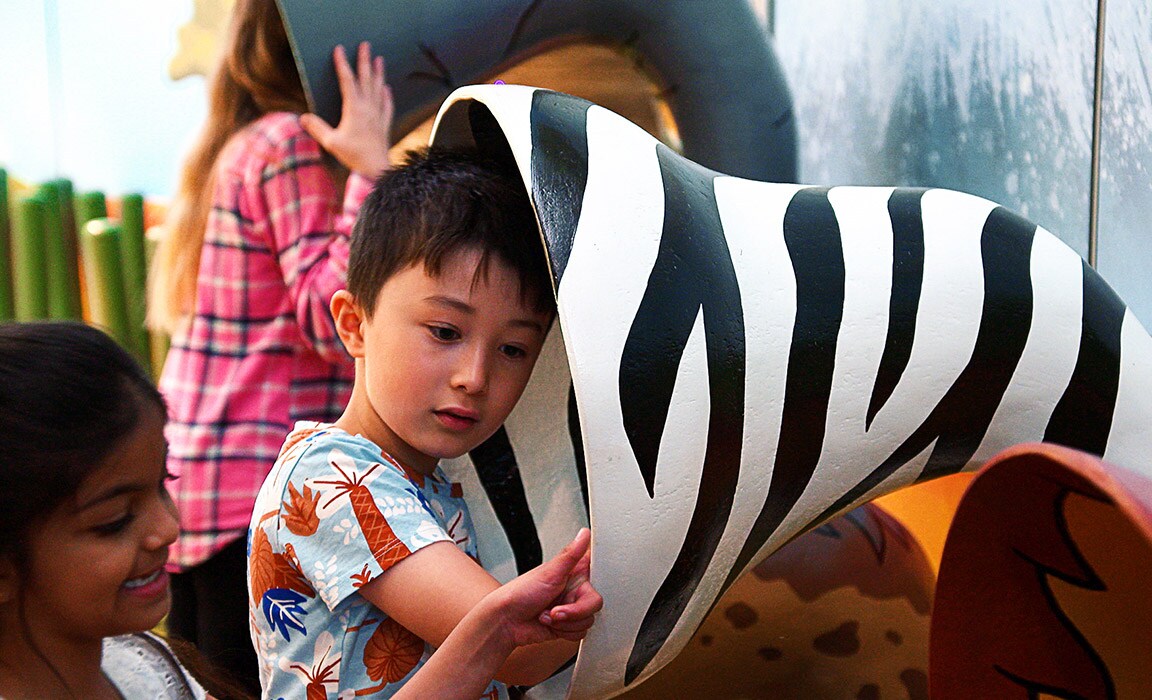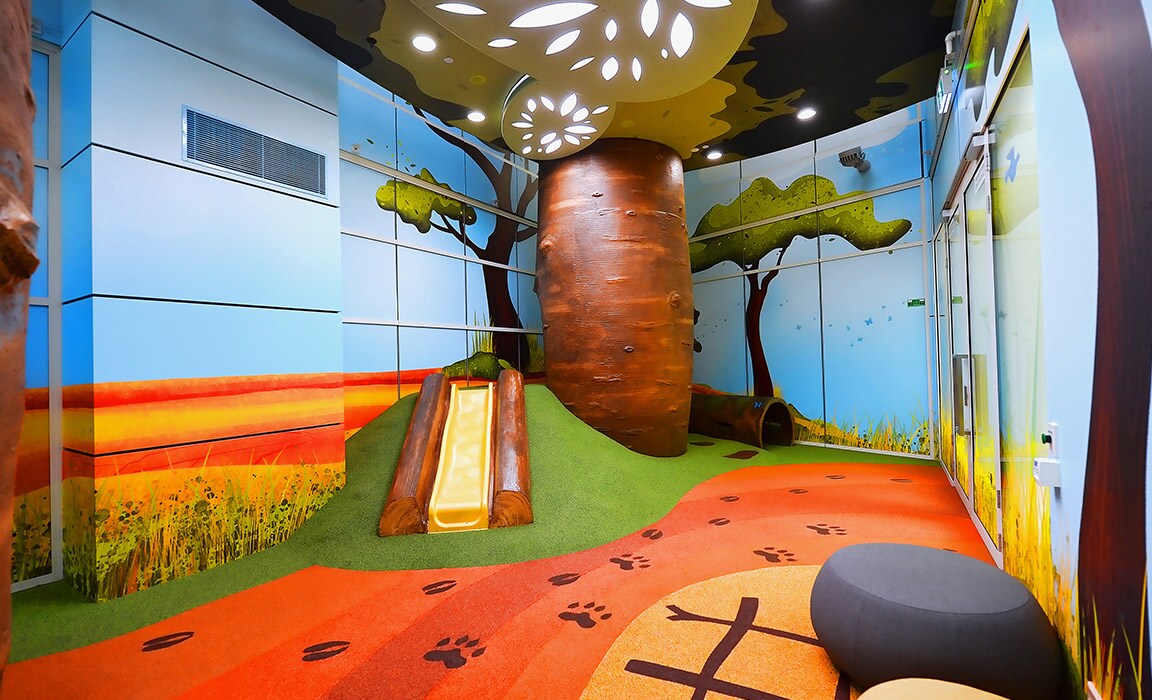 Level 3 is an inviting space filled with a collection of hanging artefacts. Here, children can bang away on drums or dig through an African basket filled with smaller instruments to create lively beats and harmonious melodies.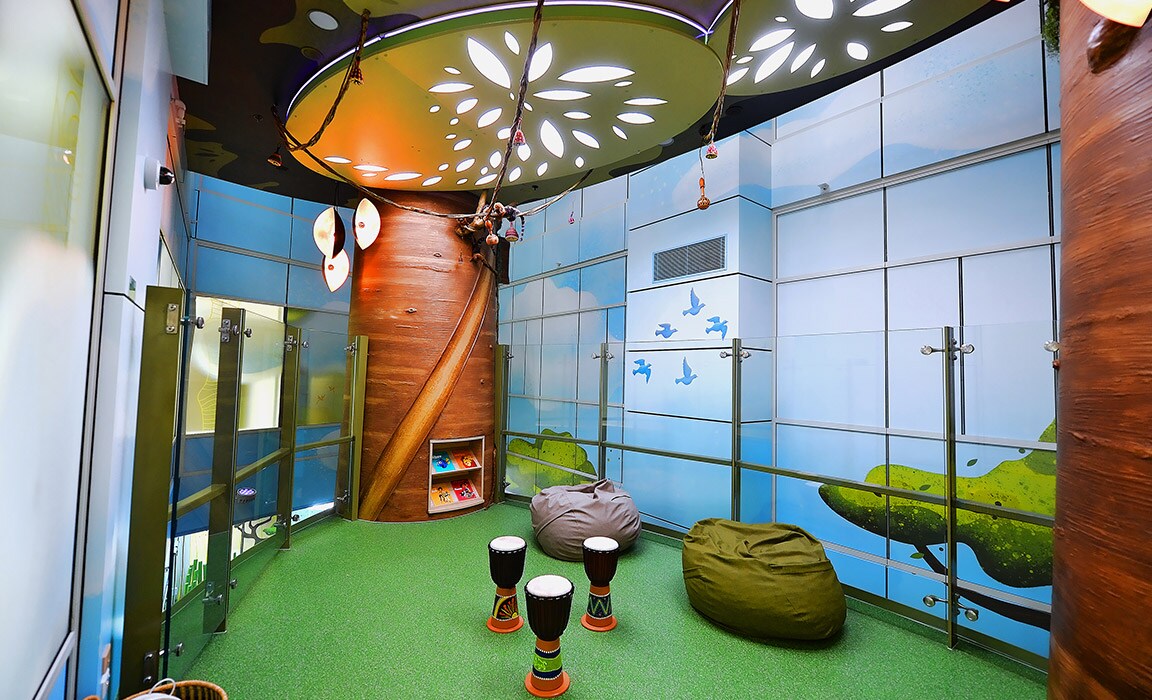 As visitors travel upward through the Moose Imagination Tree, they find themselves leaving behind the wild activity of the grasslands and lower canopy, moving toward more peaceful spaces that promote quieter, deeper connections.

On level 4, there is a relaxing space for friends to congregate, connect and unwind,  leaving behind the world they are in, for a few moments.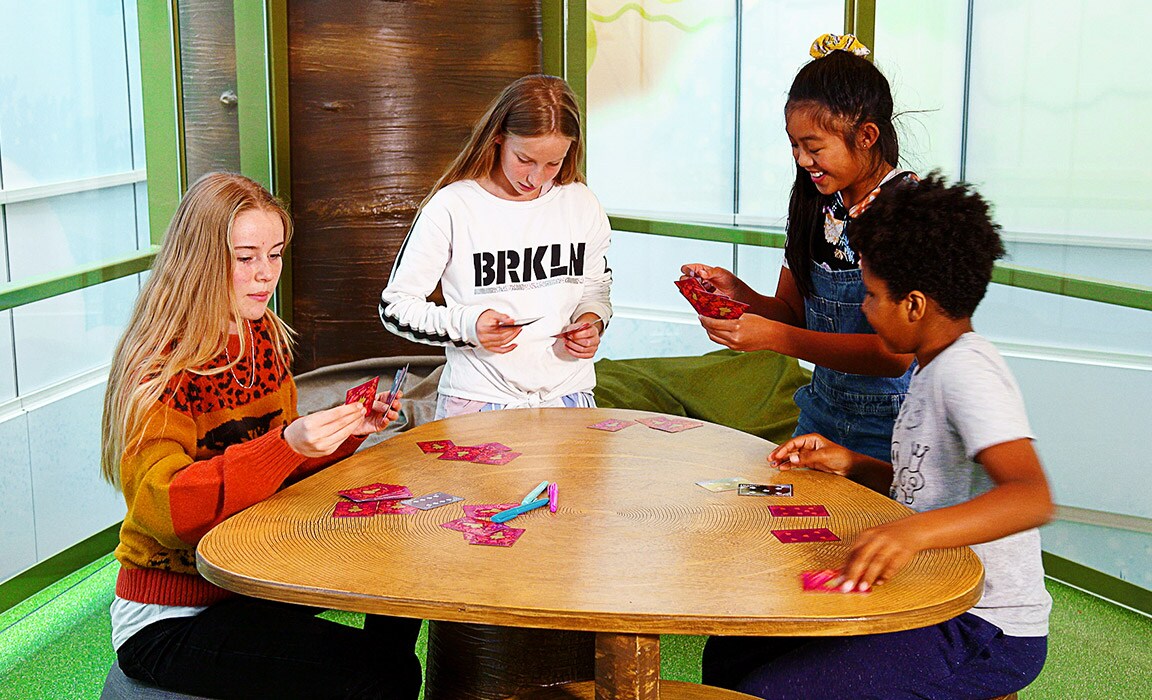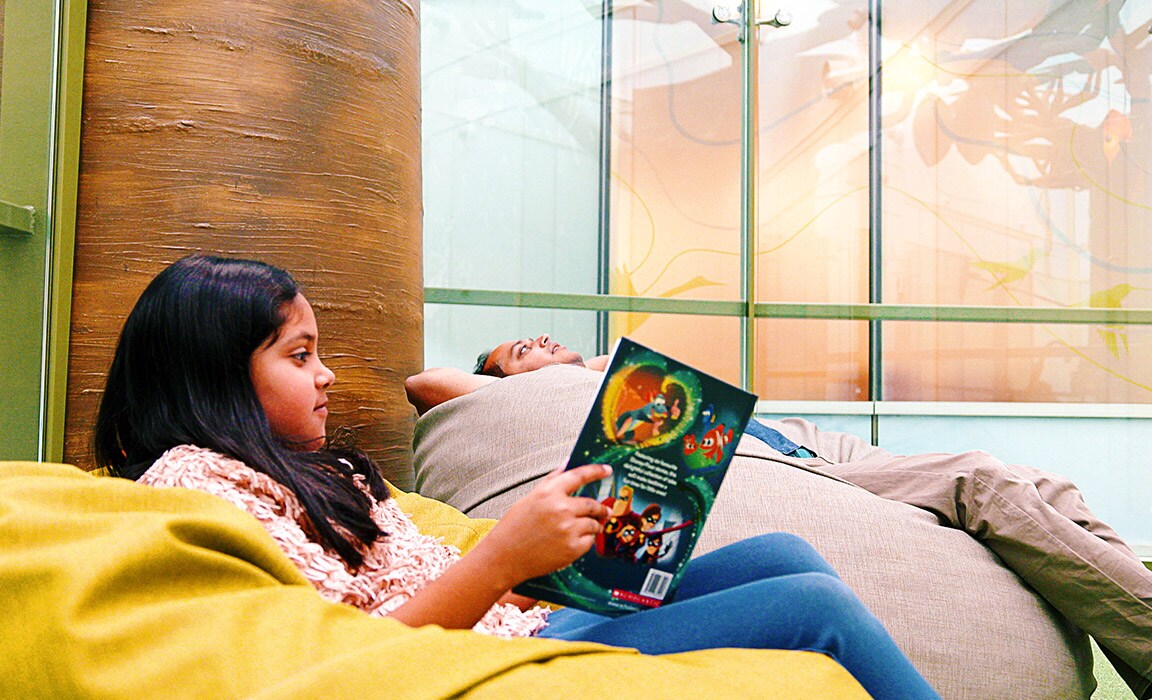 On the very top level lies a true retreat where parents and family can relax with their children, laying back on large beanbags that blend in with the surrounding canopy to read their favourite books or watch the sky change from day to night, which is when the Imagination Tree becomes alive with the power of possibility.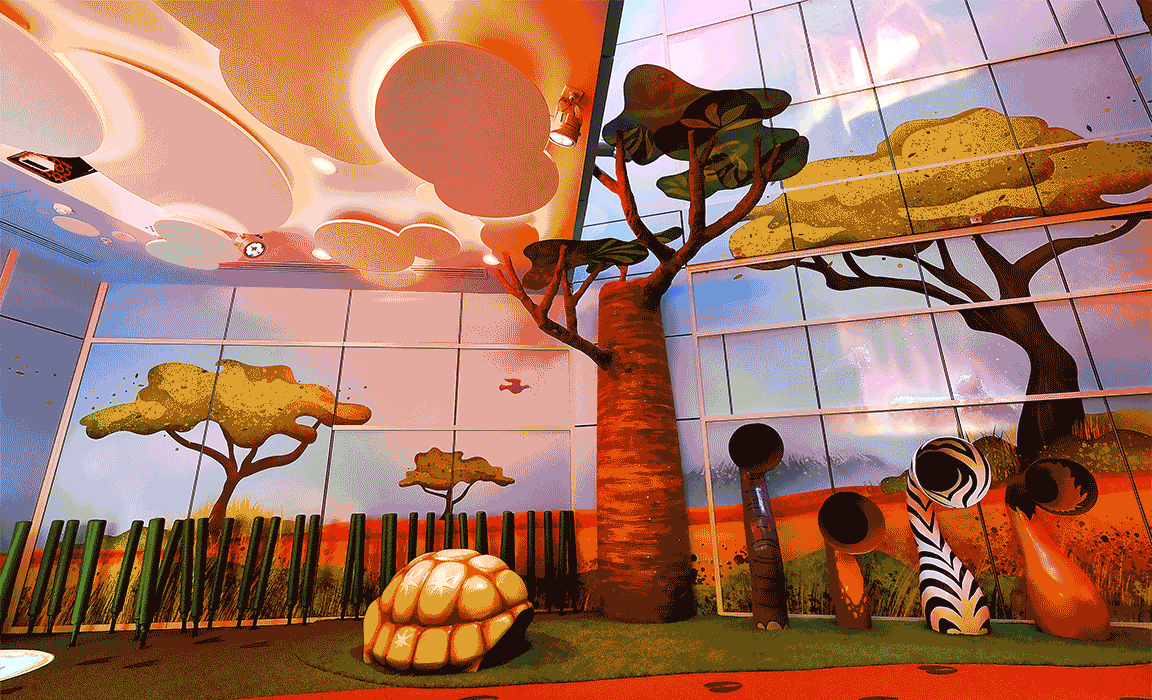 Kylie Watson-Wheeler, SVP and Managing Director The Walt Disney Company ANZ said "Disney is famous for storytelling, it's at the heart of everything we do, allowing us to transport generations to a magical place where the everyday no longer exists, anything is possible and for a brief moment you've become a part of something bigger.
The Moose Imagination Tree was imagined by The Walt Disney Company and created by our Disney Imagineers over the last seven years. A truly global effort across our company bringing together a team that consisted of animators, musicians, talent artists, projection experts, creative directors, graphic designers and our best storytellers.
Disney worked alongside local Monash Health practitioners including play therapists and Paediatricians, allowing the creation and foundation of the tree to be grounded in research and best practice. We have a goal to deliver comfort and inspiration to families facing serious illness by re-imagining the patient journey in children's hospitals. We couldn't be more excited about this wonderful project!
A living, breathing interactive space, a place for people to come together to restore, connect and play. The tree that will forever shine under the brightest star. A star that embodies the heart of the Monash Children's Hospital, which is why we are so proud to be collaborating and giving back to the community."