For 100 years, Disney stories have unlocked a special kind of wonder in our lives. Now, a piece of that magic has been brought to life across Myer's stunning Christmas windows.
In celebration of 100 years of Disney, scenes from The Walt Disney Company's most beloved classics have been brought to life in the 67th year of Myer's iconic Christmas windows, bringing nostalgia and celebration to the Myer's flagship store in Melbourne. The windows were unveiled on Sunday, 6th November to an excited crowd, buoyed by the arrival of some very special guests.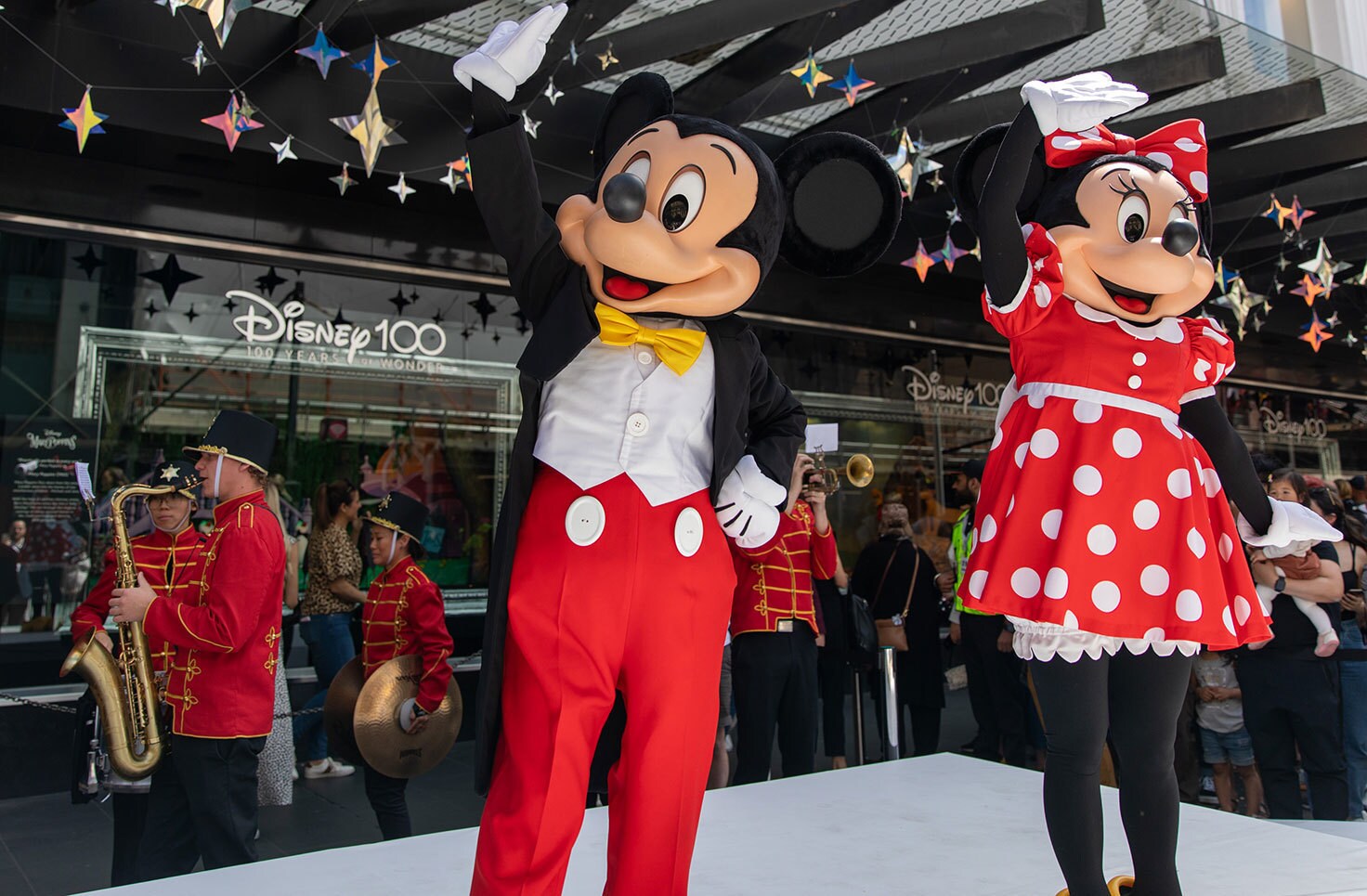 Mickey Mouse and Minnie Mouse took to the stage to kick off the festivities and onlookers were treated to live music from Cody Simpson and a spectacular brass band dressed in festive red and gold finery.
Over 12 months of preparation and planning went into the 6-window storyboard. Myer, together with Stage ONE productions, worked tirelessly to bring the magic of Disney stories to life using traditional workmanship and modern technology. 
These wondrous windows showcase scenes featuring beloved Disney characters and iconic movie moments such as; Mary Poppins riding the merry-go-round with Bert and the Banks children, Mickey and Minnie doing the hula from the Mickey Shorts, Frozen's Elsa at her coronation becoming The Snow Queen, Peter Pan and friends flying through the starry night skies of London, Lion King's Simba, Nala, Timon, Pumbaa, Zazu, and Rafiki atop Pride Rock, and the famed Walt Disney opening sequence featuring Tinkerbell in all her shining, shimmering glory.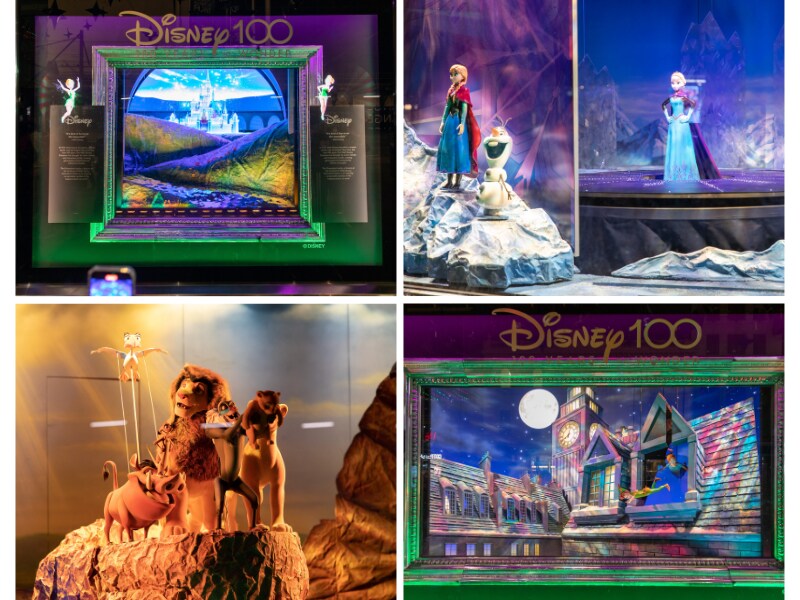 Some fun facts about the window displays:
+ They feature 40 characters, including Mickey Mouse, Peter Pan, Mary Poppins, and Simba. 
+ Sophisticated robotics power scene changes including the transformation of Frozen's Elsa - from coronation to The Snow Queen - which will be repeated 35,000 times throughout the duration of the windows being on display at Myer, Melbourne
+ The iconic Disney Castle featured in window six has been constructed with 100 individual pieces!
Making a trip into the city to see the Myer Christmas Windows has been an Aussie Christmas tradition since 1956. Gather your friends and family and make it part of your festive tradition too. The windows are on display now until Friday, 6 January 2023.

Once you've viewed the stunning Myer Christmas Windows, head upstairs to the Giftorium on Level 6 of Myer Bourke Street to enjoy a Disney 100 brand experience and maze, or visit the Disney 100 Craft Village on Level 7 to colour-in and take home your own set of Mickey ears.