Last year's hit 'Only Murders in the Building' is coming back for a second season, premiering 28 June on Star on Disney+. 

Spoiler Alert! If you have not finished Season 1, we highly recommend you do so before reading further.
'Only Murders in the Building' follows three hapless strangers living in the same apartment building in New York City, the Arconia. The trio all come from very different backgrounds, but find common ground in their love for true-crime podcasts.
Whether you're a true Arconiac or just looking to learn a little more, we're here to give you a recap and reintroduction to the characters of the Arconia to refresh your memory before the new season arrives.

In Season 1, Tim Kono, a resident of the Arconia was mysteriously found dead – with the unlikely trio of true-crime tragics finding the suspicious death a catalyst to launch their own podcast, aptly titled 'Only Murders in the Building'. As you could expect, their investigations into this mysterious death unravels further long-buried secrets and the trio find themselves in increasingly dangerous, and hilarious, situations.
In Season 2 following the shocking death of Arconia Board President Bunny Folger, Charles, Oliver & Mabel race to unmask her killer. However, three (unfortunate) complications ensue - the trio is publicly implicated in Bunny's homicide, they are now the subjects of a competing podcast, and they have to deal with a bunch of New York neighbours who all think they committed murder.
Charles Haden Savage – Apartment #14C
Comedy legend, prolific writer and actor, Steve Martin plays Charles Haden Savage. A former TV star famous for playing Brazzos, a character in a 1990's detective series. A bit of a loner without many friends within the Arconia, and still reeling from a breakup with his last long-term partner that he has struggled to move on from. Charles finds solace with Oliver and Mabel and a new invigoration for life after finding the limelight again with the new podcast. Charles found his life on the up again with his new friendships, until his new partner Jan was exposed as the murderer the trio had been pursuing.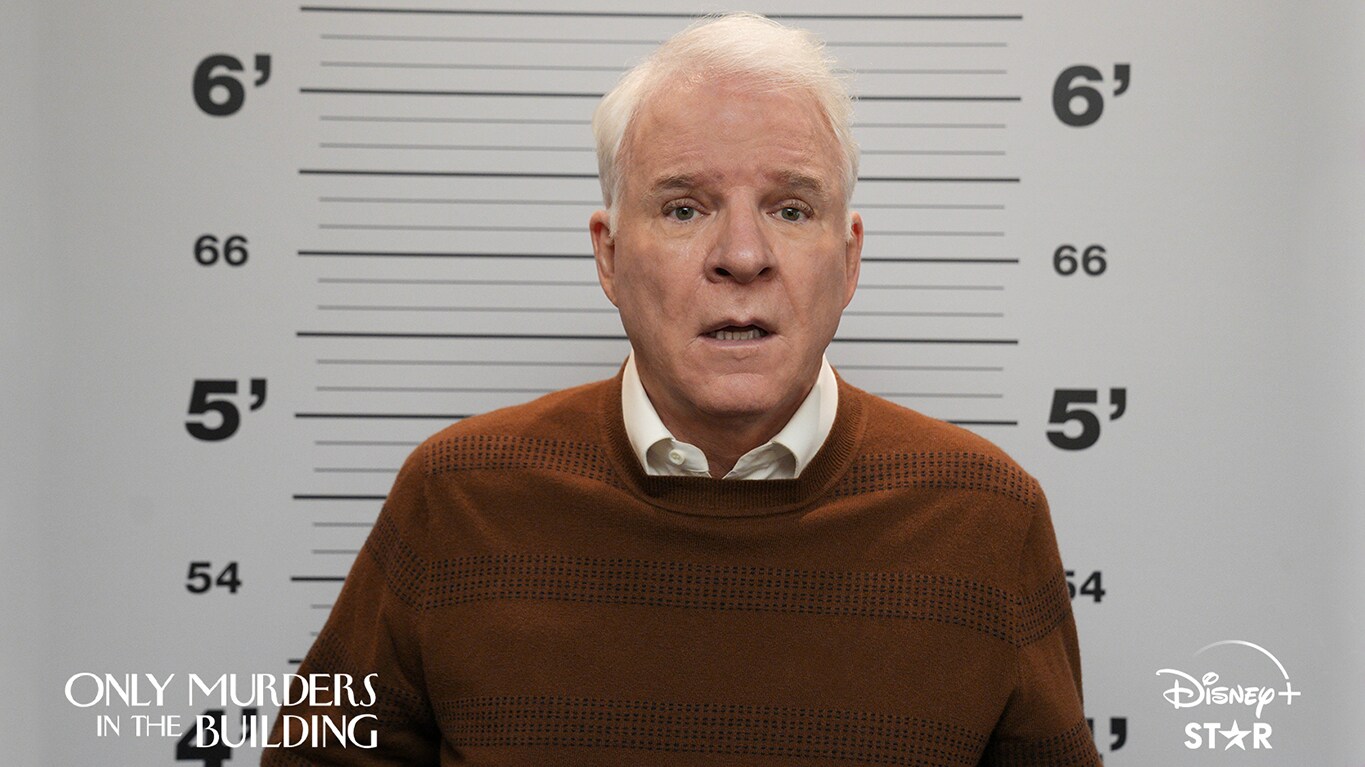 Oliver Putnam – Apartment #10D
Comedian and actor Martin Short plays Oliver Putman, a formerly successful Broadway director, now struggling to pay bills and facing potential eviction from Arconia after a string of Broadway failures, the podcast with Mabel and Charles presents itself as a way he may be able to pay the rent with potential sponsor money. Oliver brings a creative force to the podcast with his finicky approach to production, driven by a desire to redeem his sullied name.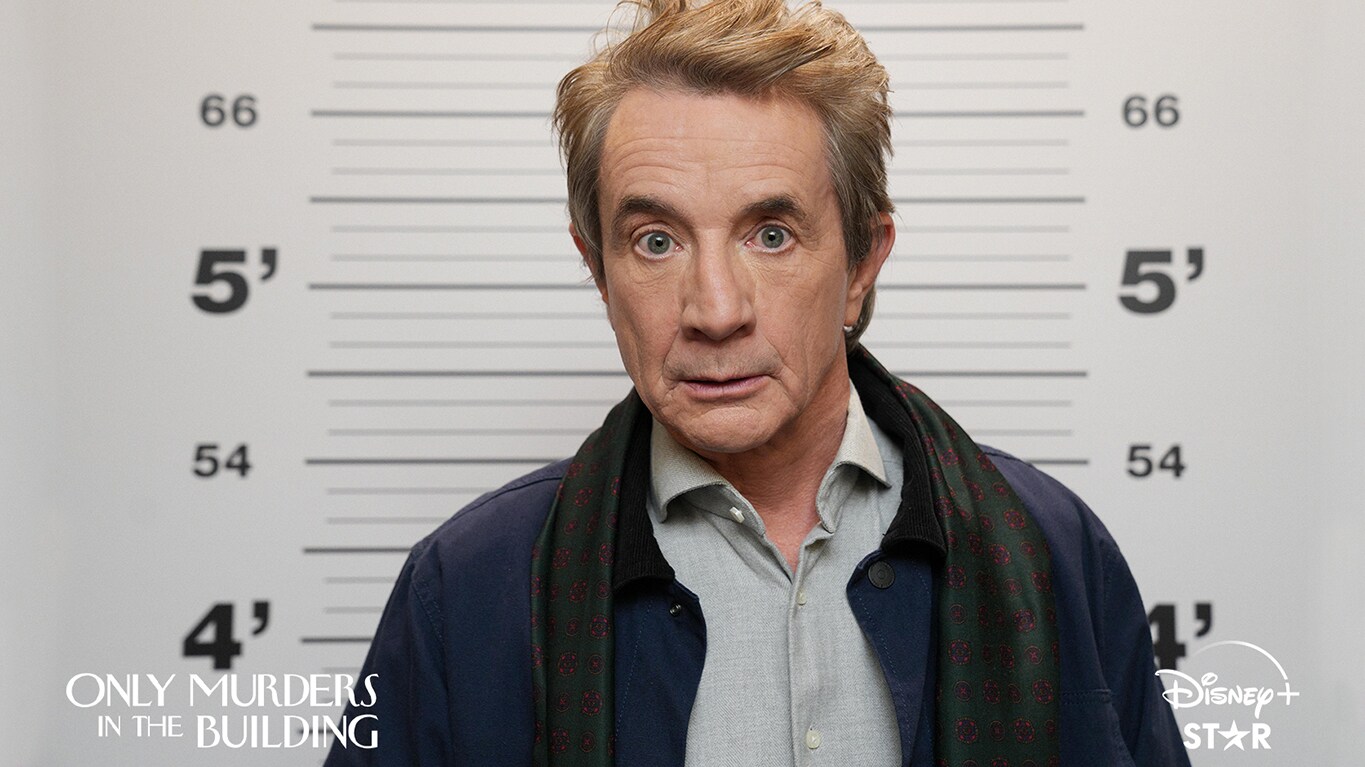 Mabel Mora – Apartment #12E
Actress, singer and Disney alum Selena Gomez plays Mabel Mora, an aspiring artist who had the closest personal connection to the mysteriously dead Tim Kono, their close friendship growing up in the Arconia was a driving force in her commitment to solving the murder. Finding herself a central part of another murder (Zoe Cassidy) ten years prior, and with several connections between that and Tim Kono's murder, Mabel is more determined than ever to bring justice to both perpetrators.
At the end of Season 1 Mabel found Bunny's dead body in her apartment, leading to the arrest of all three of the podcasters.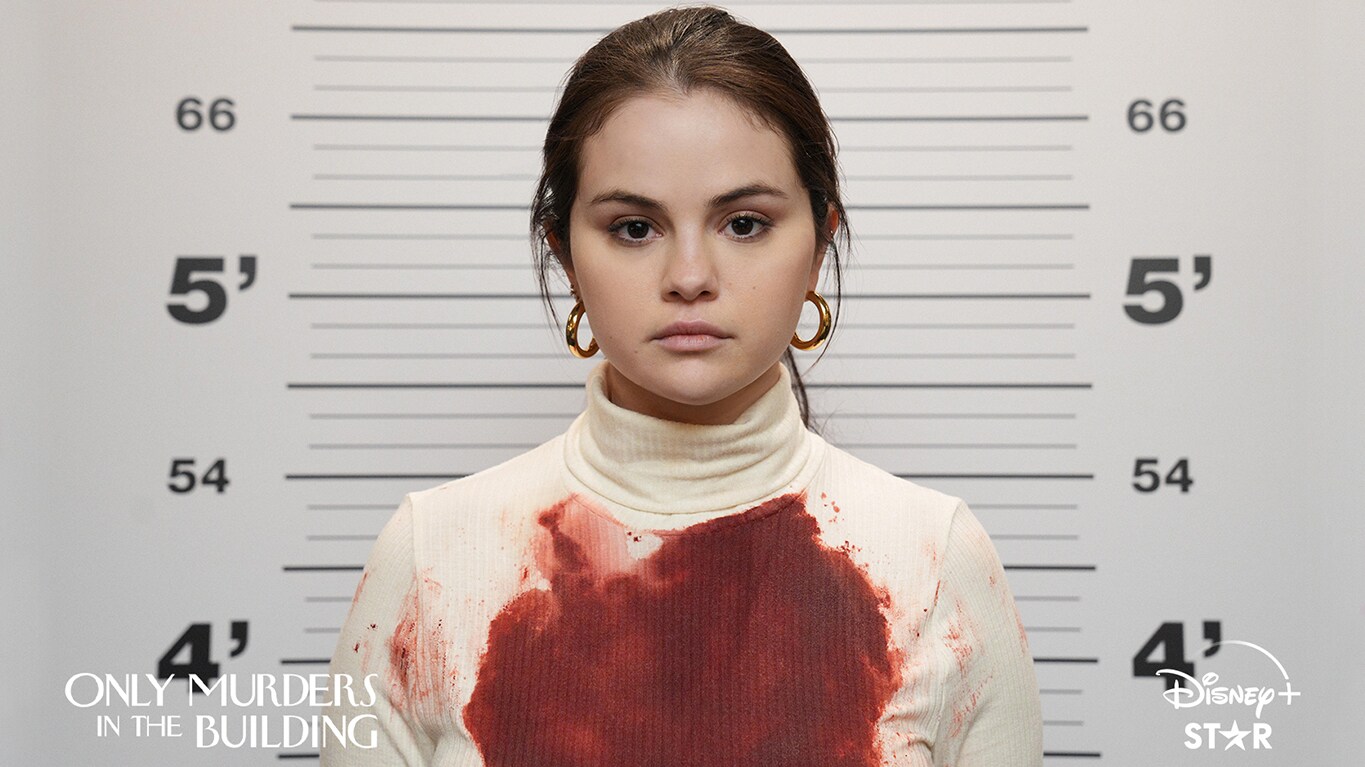 Supporting Cast
'Only Murders in the Building' features an excellent extended cast of unique characters:
Aaron Dominguez plays Oscar, who was wrongly convicted of Zoe's murder ten years prior and returns to help solve the mystery with his personal connection to Mabel.
Jayne Houdyshell plays Bunny, the now-deceased board president of the Arconia and having attempted to evict Charles, Oliver and Mabel throughout Season 1 of the series, her death now the catalyst for the three to be arrested.
Jackie Hoffman as Uma Heller, Bunny's close friend and a particularly cranky woman who doesn't get along with many people.
Nathan Lane and James Caverly play Teddy and Theo Dimas, the father and son combo who were ultimately arrested for grave robbing in Season 1 are set to return for Season 2.
Amy Ryan as Jan, who was able to misdirect and fool the trio of investigators until it all falls apart with the help of some bassoon cleaning equipment. Now that Jan is imprisoned for the murder of Tim Kono, let's see what kind of an impact she has in Season 2.
Tina Fey plays Cinda Canning, a rival, and not particularly friendly true-crime podcast host who originally inspired Charles, Oliver and Mabel to start their own. Season 1 ended with Cinda deciding to create a new podcast about Bunny's murder called 'Only Murderers in the Building', which we can imagine isn't going to look all too great for our favourite trio.
New Comers
We can't give away too much, but can confirm a number of newcomers are set to join our friends at the Arconia for Season 2 of Only Murders in the Building including Cara Delevingne as Alice – an art gallery owner, Michael Rapaport as Detective Kreps – lead detective for Bunny's murder, Shirley MacLaine as Bunny's Mother and Amy Schumar playing a fictionalised version of herself.