It's that time of year again, the annual celebration of all things love and affection, so if you're a fan of all things romance we have you covered this Valentine's Day with some of our favourite iconic couples on Disney+.

Sign up to Disney+ now to start streaming these titles, plus more!
Featured content current at time of writing. Availability may vary by territory.
Anakin & Padmé
Featured in: 
Star Wars: The Phantom Menace (Episode I)
, 
Star Wars: Attack of the Clones (Episode II)
, 
Star Wars: Revenge of the Sith (Episode III)
Iconic moment: Anakin & Padmé wed in a secret ceremony at the Varykino lake retreat in Naboo's Lake Country.
A complex romance, Anakin Skywalker (Hayden Christensen) first met Padmé Amidala (Natalie Portman) as a child when she was five years his senior. Young Anakin never forgot about their first meeting, and years later as an adult Jedi and working as her protector – his heart grew fonder.
In a moment of desperation and fear, believing they were at their end she admitted her own feelings for Anakin which led the pair to fall deeply in love, secretly marrying on Naboo. An eventually tragic story, but through this adversity their love never faded.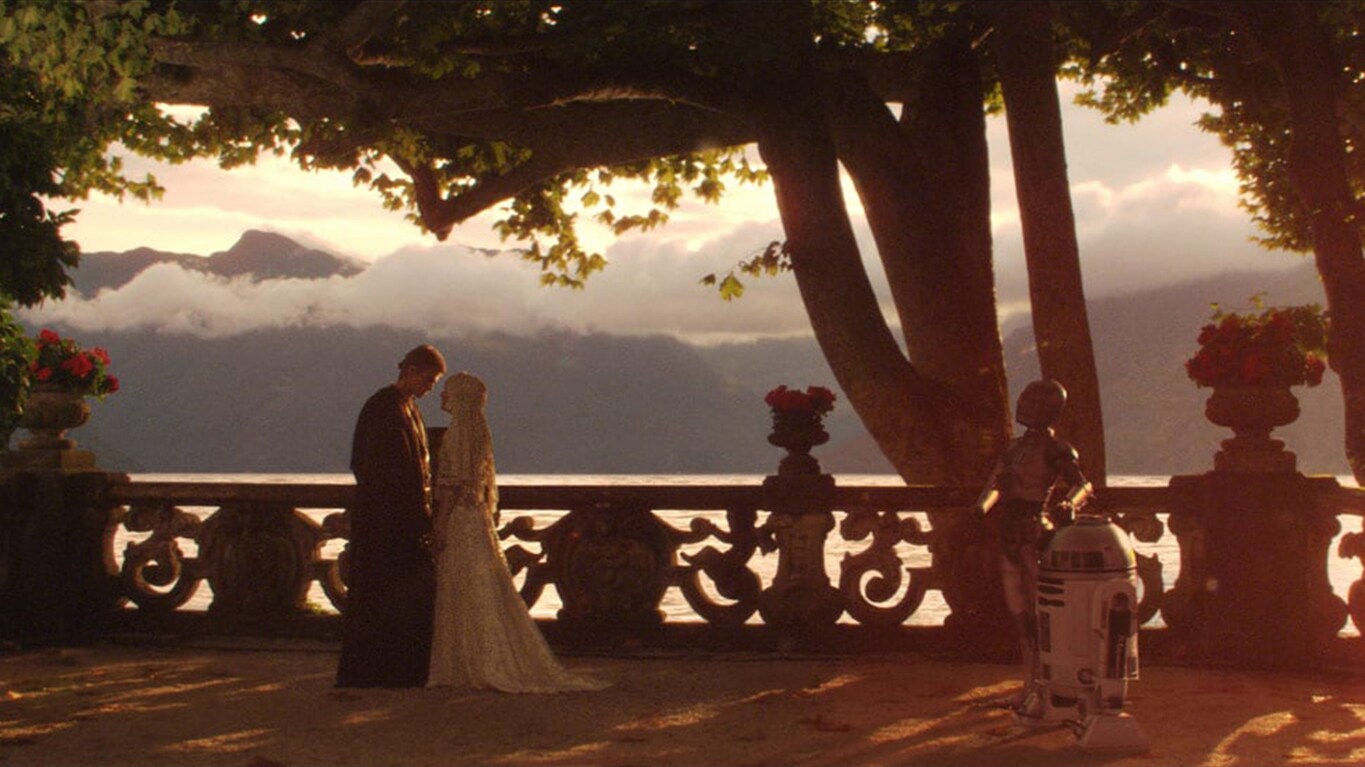 Katia & Maurice Krafft
Featured in: Fire of Love
Iconic moment: Honeymooning together on the volcanic island of Stromboli.
Truly encapsulating the Fire of Love, French couple Katia and Maurice Krafft loved each other as deeply as they loved the volcanoes they so obsessively studied. The pair of famous volcanologists found perfect harmony with each other.
Maurice was the more boisterous of the two - a charismatic risk-taker who dreamt of floating down a flowing river of lava. Katia, on the other hand, was more considered and a true academic who worked with such great intent to better understand volcanoes, their creation, and their impact. Although they met a tragic and heartbreaking end, their love, their research and their beautiful story cannot be denied.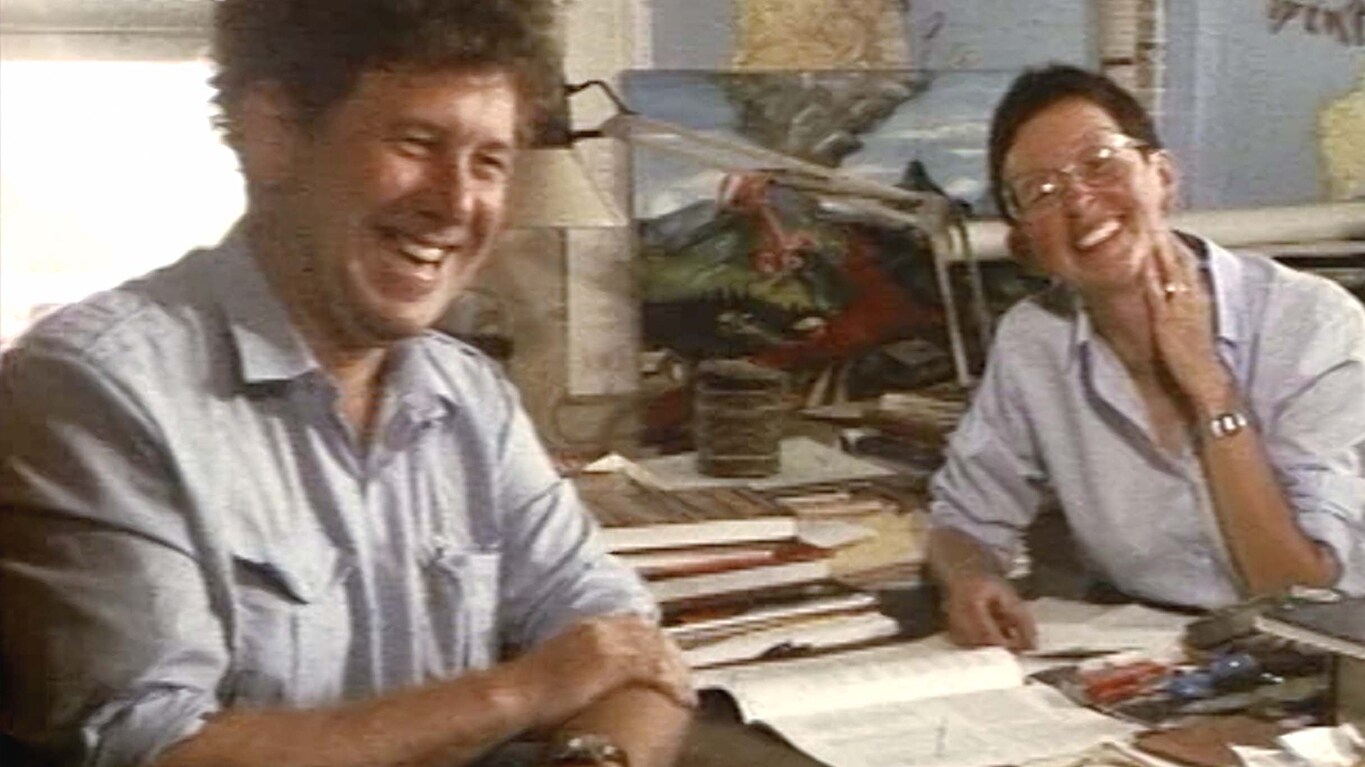 Scott Lang & Hope van Dyne
Featured in: Marvel Studios' Ant-Man, Marvel Studios' Ant-Man and The Wasp, Marvel Studios' Ant-Man and The Wasp: Quantumania
Iconic moment: Hank walking in on Scott and Hope embracing in a kiss, asking "When did this happen?"
A sometimes rocky romance built on respect, Hope van Dyne (Evangeline Lilly) showed initial anger towards Scott Lang (Paul Rudd) being given the Ant-Man suit, feeling she was rightly more qualified and capable than Scott to wield such monumental power. 
Over time this resentment softened, with Scott better understanding and respecting Hope's immense and sometimes terrifying abilities, now effectively known as The Wasp after receiving her mothers suit, this power couple features in the newest upcoming Marvel film, Ant-Man and The Wasp: Quantumania.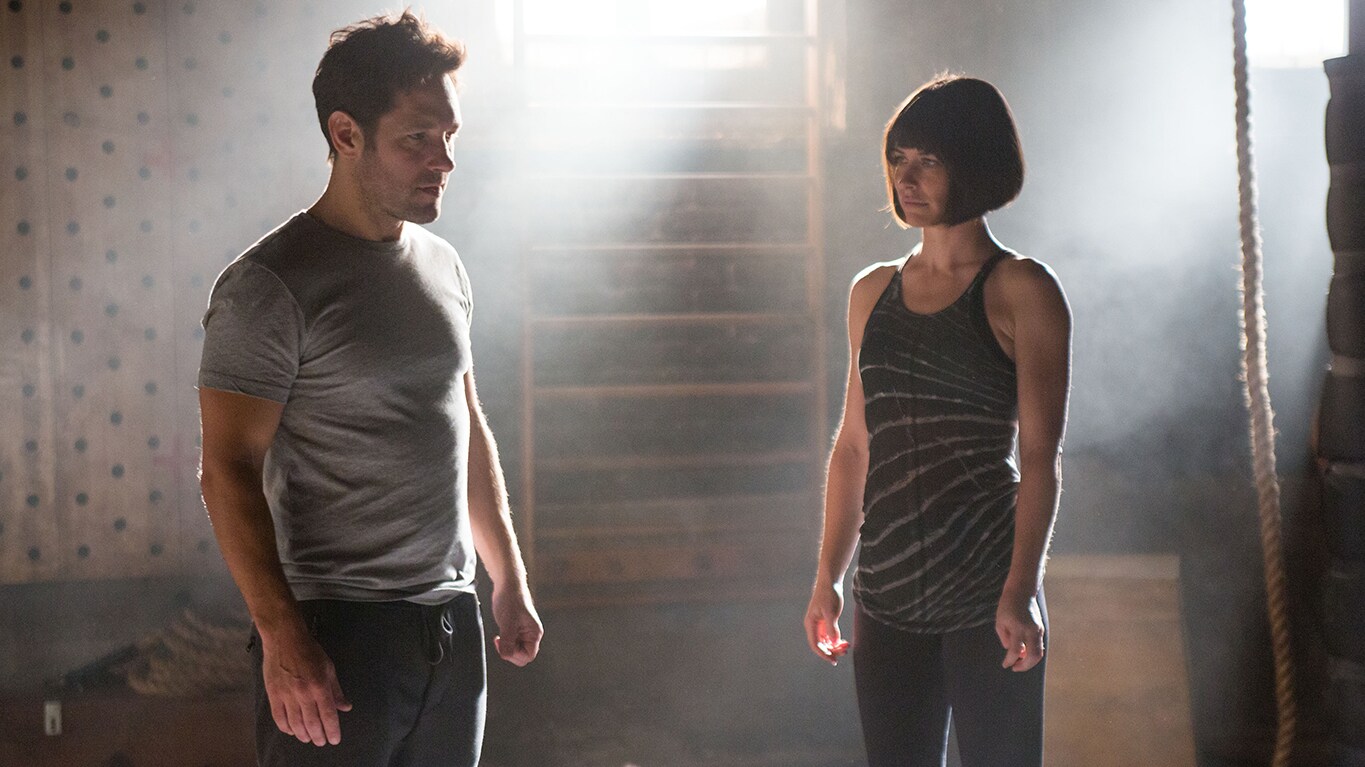 Juno & Paulie
Featured in: Juno
Iconic moment: Paulie runs from the track meet after realising Juno isn't there, arriving just after she has given birth, he lays next to her in the bed without saying a word.
From the award-winning film Juno, Juno MacGuff (Elliot Page) and Paulie Bleeker (Michael Cera) are two young teenagers dealing with an unplanned pregnancy, a plethora of teenage hormones, and the complexities of love. 
A heartwarming and bittersweet tale, the script is comical, unusual, and fun, with the main character Juno expertly acted by Elliott Page who carries the film while surrounded by a stellar support cast.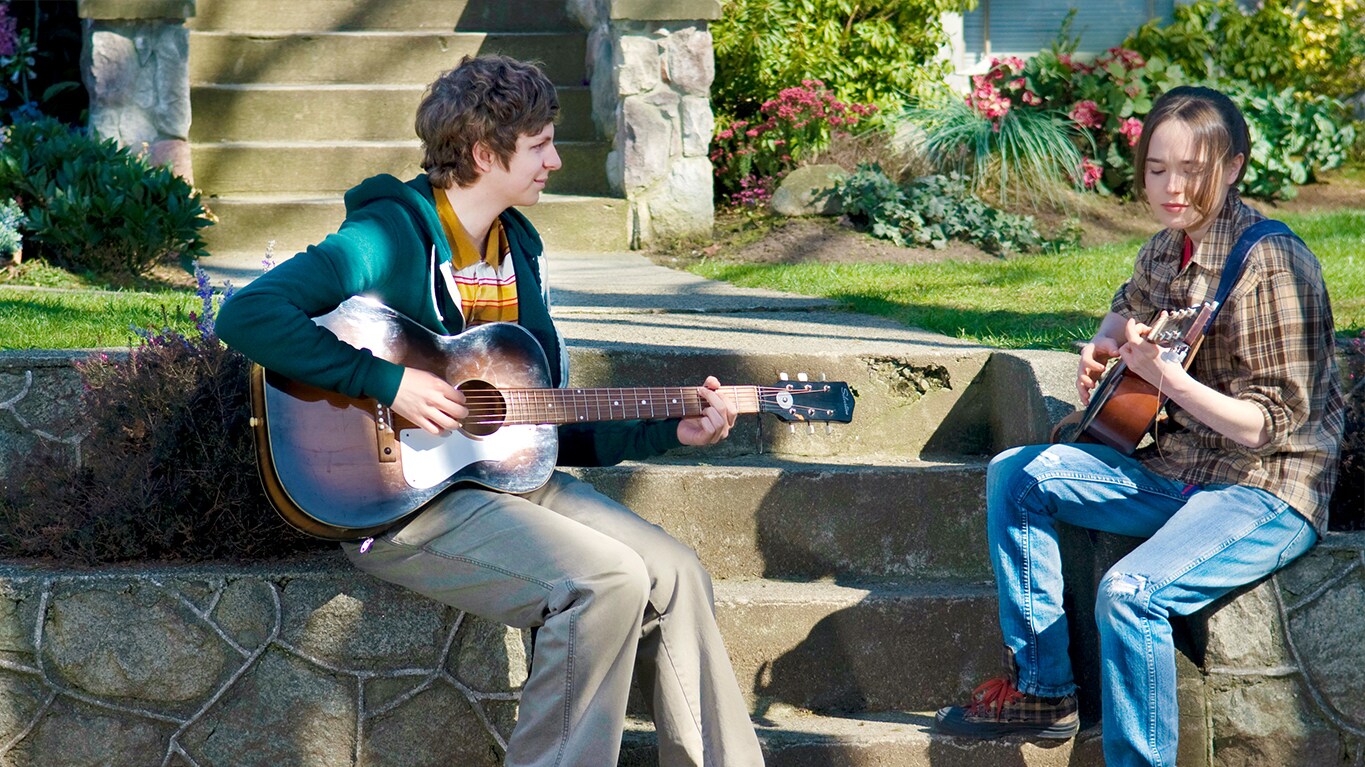 Simba & Nala
Featured in: The Lion King, The Lion King II: Simba's Pride, The Lion King (2019)
Iconic moment: Simba and Nala reconnect to the sweet serenade of Timon & Pumba singing 'Can You Feel The Love Tonight'.
An all-original Disney animated romance and the certified King and Queen of the Pride Lands, Simba and Nala started as best friends but were also betrothed by their parents at a young age.
After years of separation the dynamic couple meet again, only to fall in love as they fight together to reclaim the Pride Lands.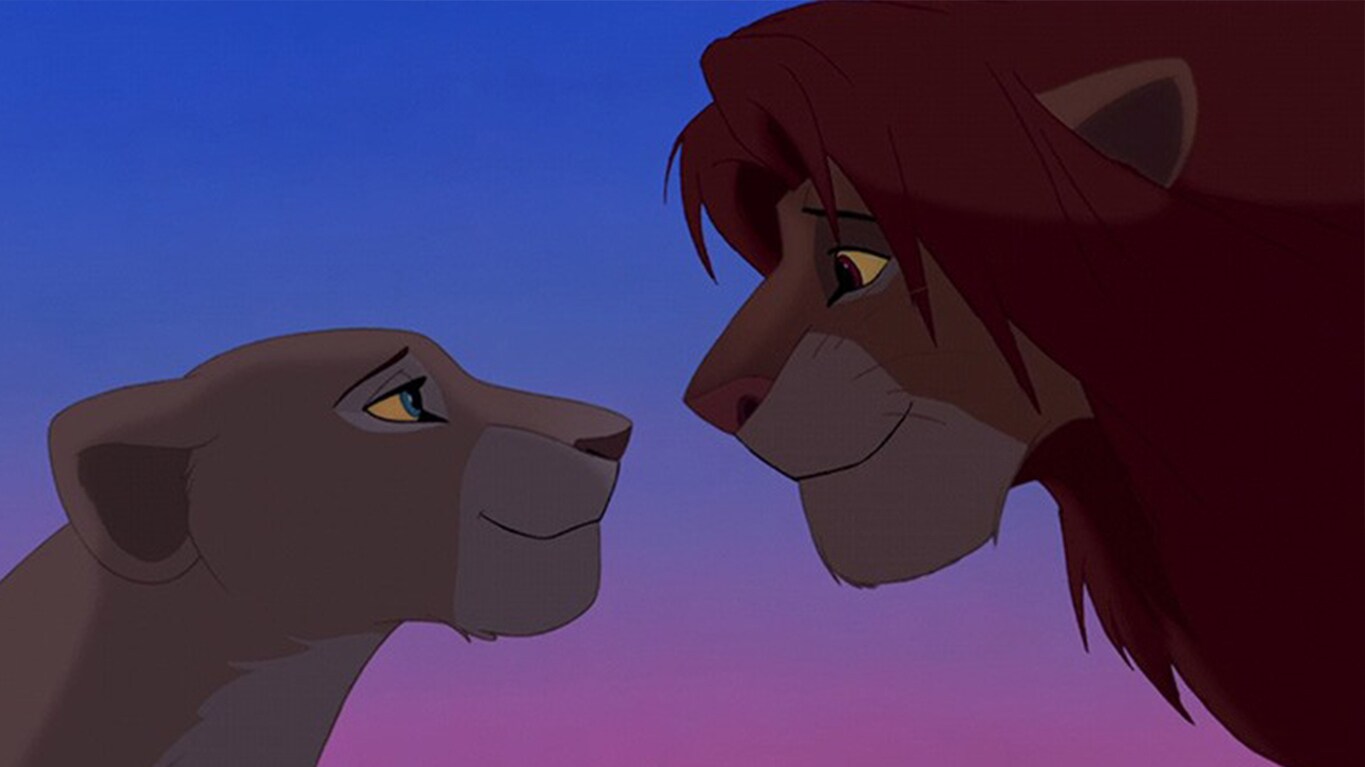 Cam & Mitch
Featured in: Modern Family
Iconic moment: Cam and Mitch finally tie the knot, with Cam not wanting the honeymoon phase to end. He even had Lily dress up as Cupid and shoot 'magic' arrows at Mitch.
A romance first kindled at a charades party, after initially dismissing Cam Tucker (Eric Stronestreet) because he grew up on a farm, Mitch Pritchett (Jesse Tyler Ferguson) was able to find a connection when Cam was the only one able to identify that he was acting out Casablanca. The two formed a long standing relationship throughout Modern Family, full of love and laughs with their adopted and extended family.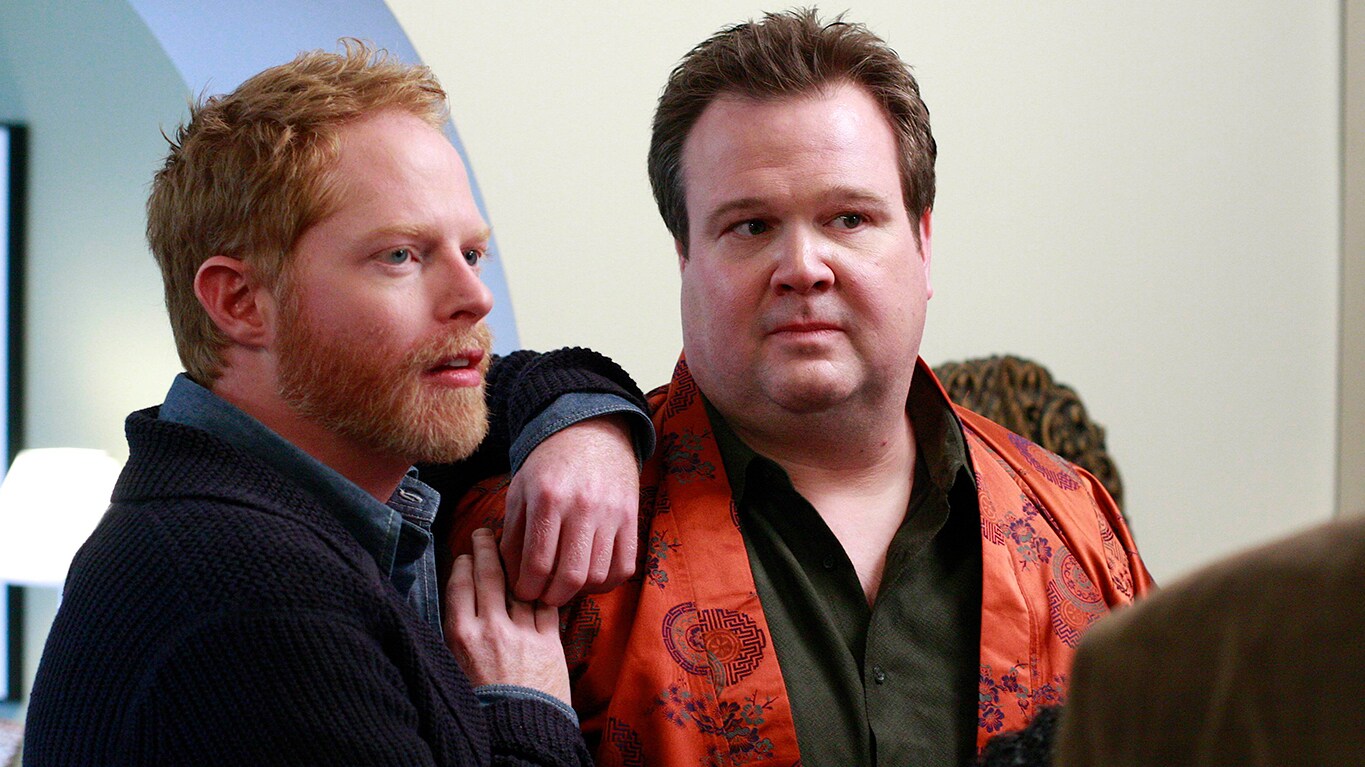 Catch these titles and more, streaming now on Disney+