As if changes to her interests, relationships and body weren't enough, whenever Mei Lee gets too excited (which for a teenager is pretty much always), she 'poofs' into a giant red panda! Luckily for her, her friends have her furry red back.
Disney Pixar's Original movie Turning Red now streaming only on Disney+

It's gotta be Mei. A confident, dorky, boy-band-obsessed, 13-year-old Chinese Canadian girl who is torn between being her mother's dutiful daughter and the chaos of adolescence.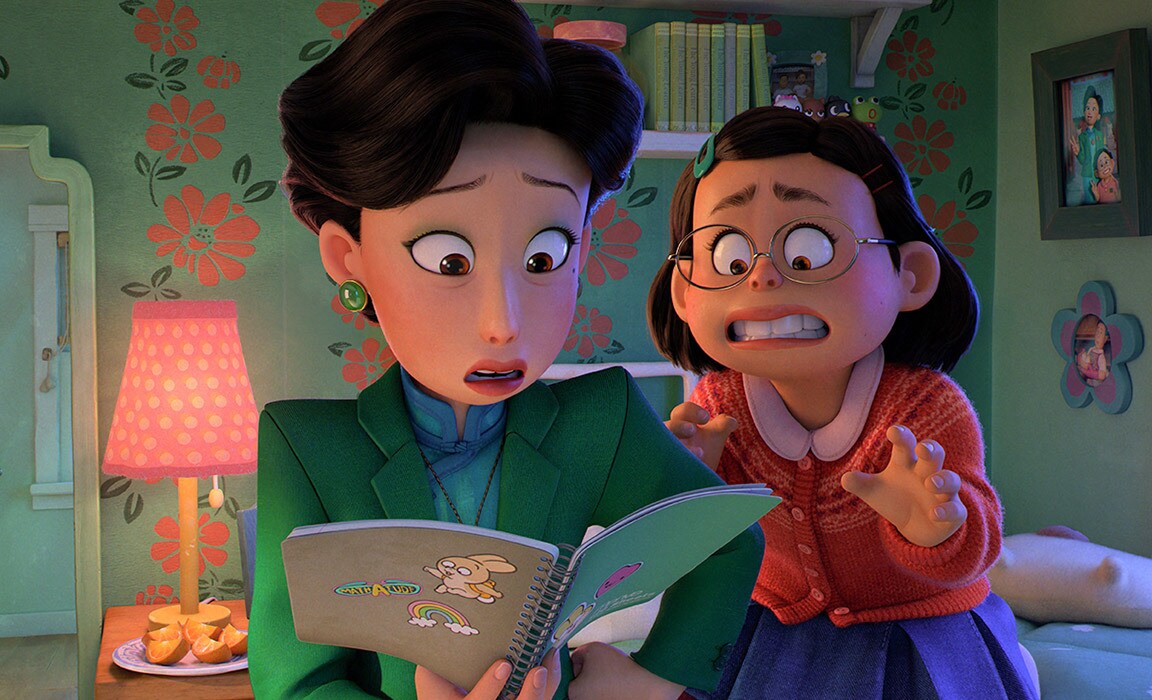 Much like Disney Pixar's Inside Out and Luca, Turning Red explores themes of change, growing-up and the value of friends always sticking by you, even when you become a monster.
The creators of Turning Red made a conscious decision to avoid the well-trodden trope of the catty teenage girl friendship group, always looking for an excuse to back stab each other.
According to screenplay writer Julia Cho, the unwavering support of Mei's friends is no accident. "We'd all seen bullying and mean girls in film and television," she says.
Like all of us, Mei's squad isn't made up of clones of herself, rather a melting pot of personalities, idiosyncrasies and hairstyles that help bring out the best in each other.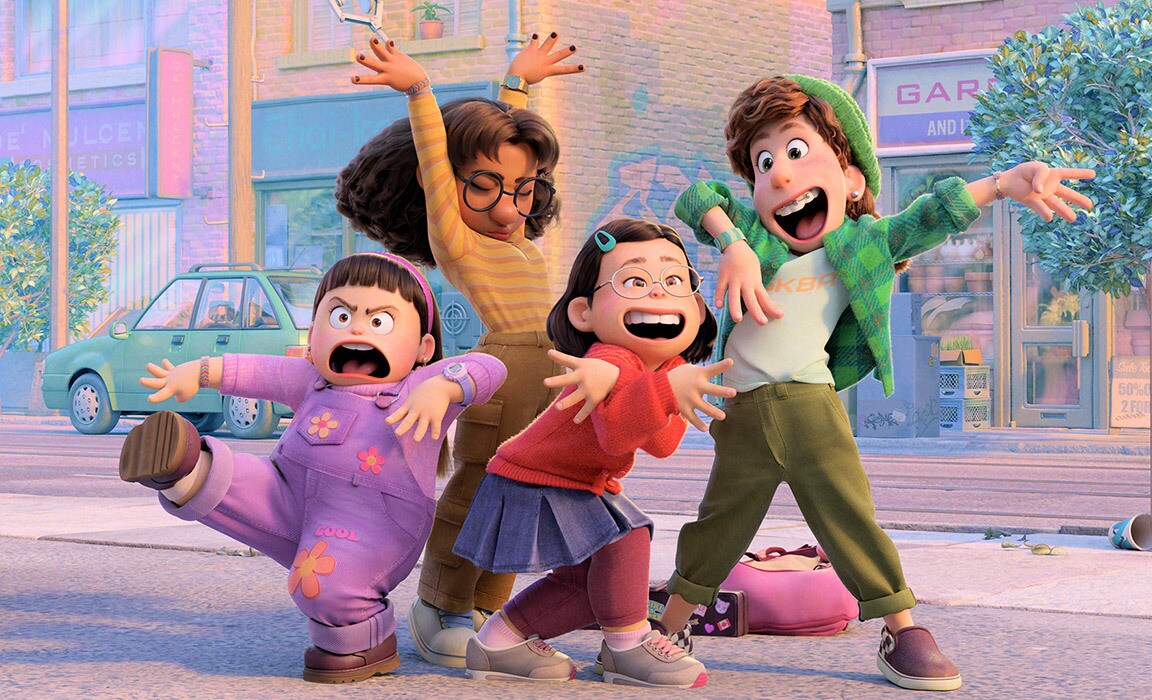 Her BFF, Miriam, is loyal, easy going and a total goof who can make her pals laugh when they need it. The kind of friend who your mum may not approve of, but who's there for you no matter what.
Ava Morse, the voice actor behind Miriam, adds, "Miriam has a sixth sense to Mei's emotions, so she can always tell when something is up, and she never fails to cheer her up."
Mei's other mate, Priya, is meticulous yet artsy, passionate yet stoic. She's a quiet wild card with a deadpan sense of humour and a calm and collected approach to school, friendship and just about anything—except the boy band 4*Town, but more on them later.
"Priya represents me and my friends near the end of middle school," says director Domee Shi. "We discovered vampires, punk rock and emo. I think Priya is headed in that direction."
And finally, Abby. The opposite of shy, she's a stick of dynamite—a fierce-but-tiny warrior who will not hesitate to launch herself at anyone who threatens her friends.
According to animation supervisor Patty Kihm, Abby's distinguishing trait is her eyebrows. "Even if she's happy, she still has an angry brow. She's a firecracker, and that feature defined her character. It just makes her even more irresistible."
Despite having all these wonderfully different personalities, one thing they all have in common and that fuels their squad goals is their love of the hottest, coolest boy band of all time: 4*TOWN.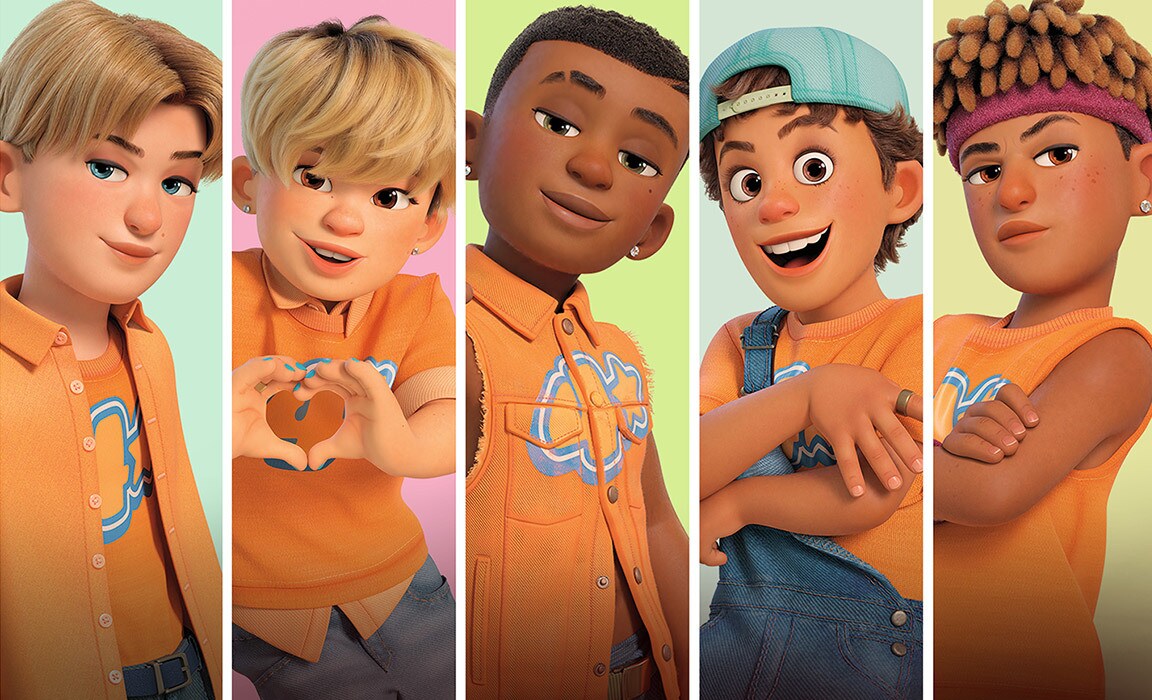 So hot, in fact, that their latest chart-topping track "Nobody Like U", was written by none other than Grammy®-winning singer-songwriters Billie Eilish (who also provides backing vocals) and Finneas O'Connell, who lends his voice to Jesse in the band.
So, assemble your BFFs, blow up the inflatable couch, feed your handheld digital pet and prepare for Turning Red, now streaming on Disney+.