What's on, what's new and what might just be the perfect watch list for you on Disney+ these school holidays?
Sign up to Disney+ now to start streaming these titles, plus more!
Featured content current at time of writing. Availability may vary by territory.
Are you a free-wheeling adventurer or a free-spirited dreamer? A charming nostalgic, a selfless hero or a curious explorer? Whether the world is your stage or your the world is your oyster Disney+ has something to discover these school holidays - movies, shows and series to suit every personality type.
Here's what your Disney+ personality says about you and what we think you'll most enjoy watching for some holiday inspiration.
DREAMER
Imaginative + Free-spirited + Magical 

Using your vivid imagination, you find freedom, magic and the guidance you need to reach your goals, no matter how far-fetched they may seem to others. Dream on!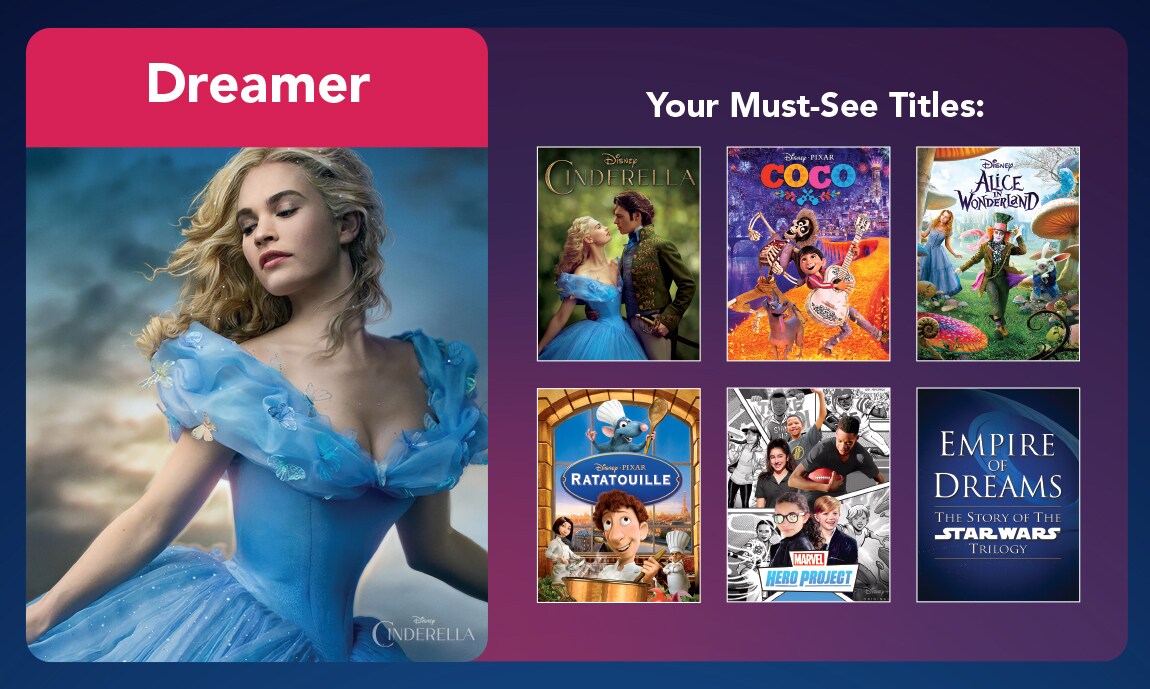 NOSTALGIC

Playful + Charming + Young-at-heart
Playful and charming, you have a nostalgic nature and a treasure trove of memories from your younger years. You delight in sharing special moments with your loved ones.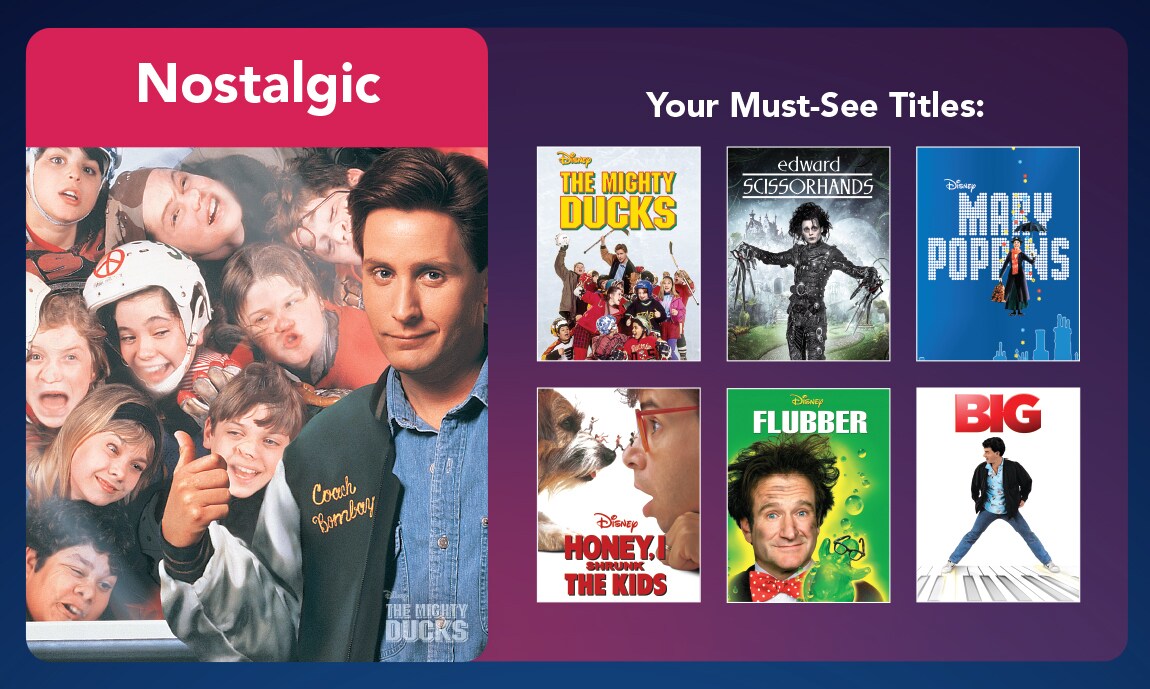 HEART-WARMER

Reliable +  Supportive + Companion
You're someone that people know they can rely on. Whether its helping out your family, keeping a secret for a friend or sharing a good laugh, you're the best companion around.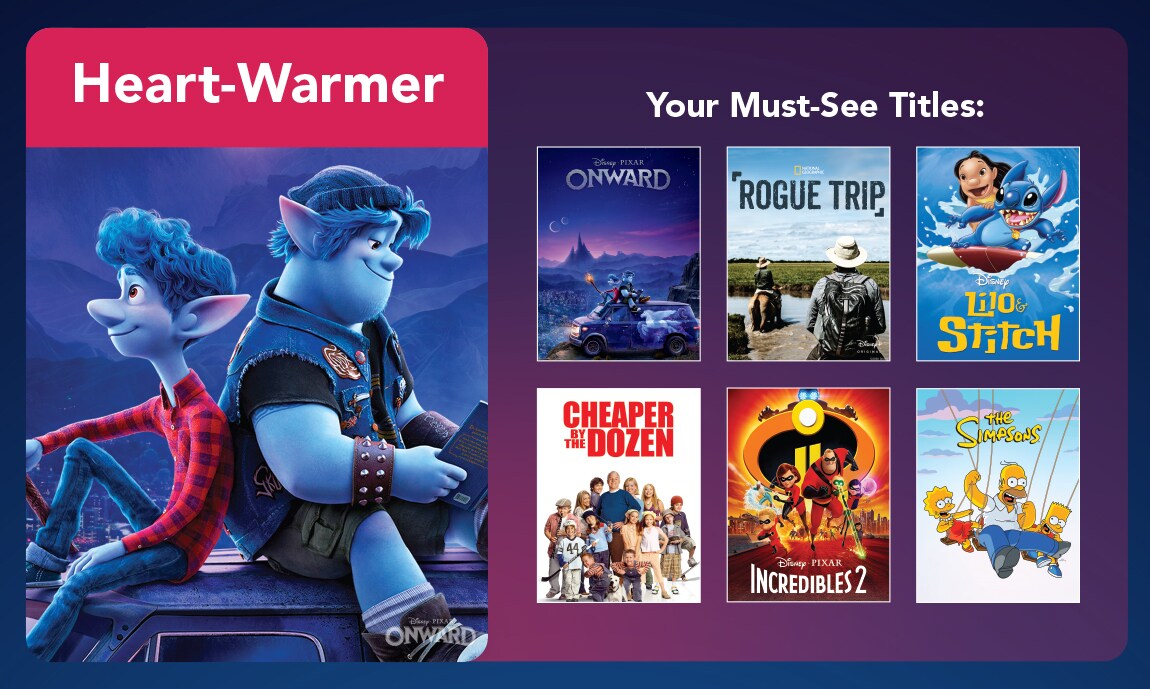 INSPIRING

Decisive + Loyal + Leader
Forward-thinking, decisive and loyal, you lead by example. In helping to change the world for the better, you inspire others to find their freedom and live their best lives.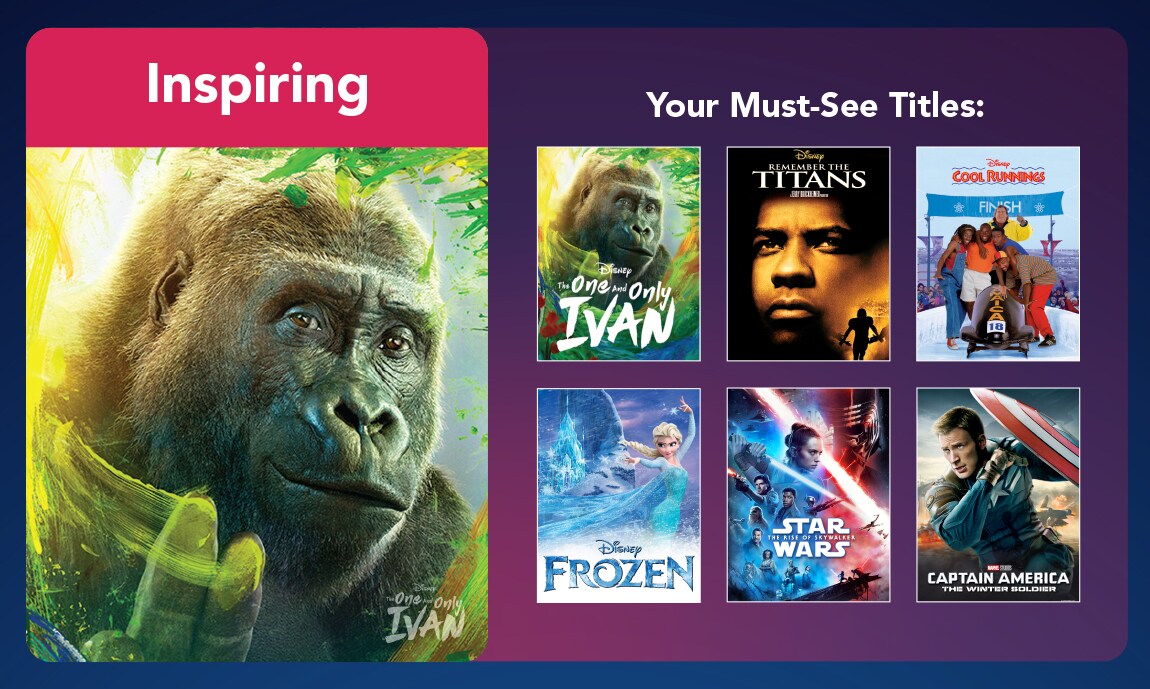 PERFORMER

Storyteller + Artistic + Centre of attention
Life's a show, and the world is your stage! With your flair for the dramatic, you understand how the power of a well-told story can truly shape the world into a much better place.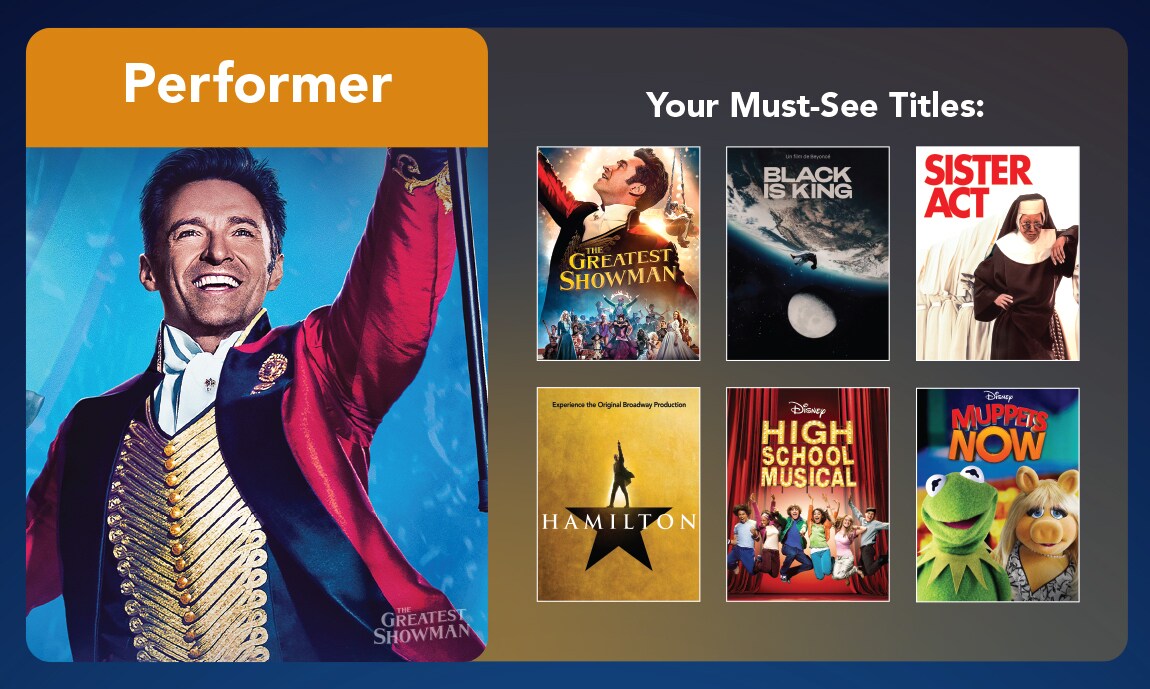 HEROIC

Selfless + Courageous + Noble
You're selfless, noble and courageous, knowing that with great power comes great responsibility. When it comes to helping others, you're not afraid to take action.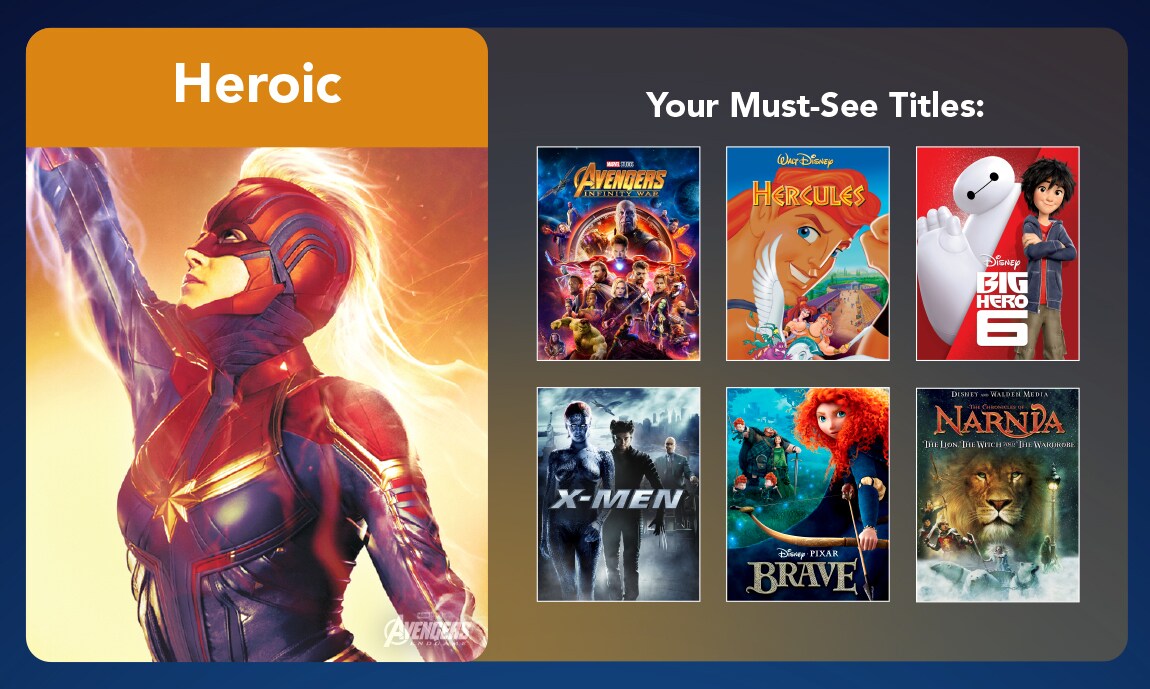 ADVENTURER

Mysterious + Daring + Driven
As a daring adventurer you don't mind a bit of a thrill! Mystery, danger and a dramatic leap into the unknown...your epic, heart-racing journey wouldn't be complete without them.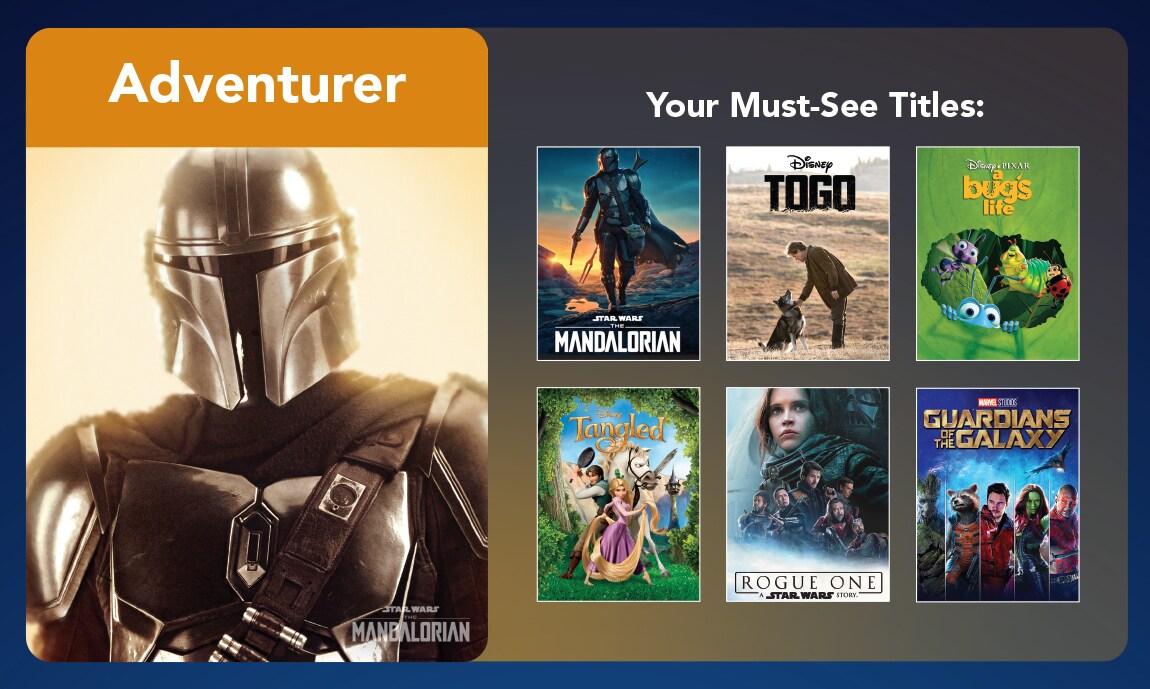 EXPLORER

Curious + Open-minded + Pioneer
You don't shy away from pushing the boundaries, always raring to get out there and discover new things - but you also know when to slow down and savour the moment.