The festive season is finally here and that means summer, sunshine, delicious food, and fun. This year, we hope it can be special for you wherever you may be and whatever you have planned.

To start the cheer, here are our top picks for craft, activities for little ones, events and more.
Watch: The Sebastian Foundation Carols
Hold on to your puddings folks because we have some big news. Guy Sebastian and some incredible guests will be singing Christmas carols and you can be a part of the epic show! Presented by Disney+, hosts Guy and Jules Sebastian will be joined by Human Nature, Samantha Jade, Sam Moran, Mark Vincent, Johnny Mannuel, Chynna Taylor, Mark Furze, Chris Sebastian and a happy fellow in a big red suit. Guy will also perform Love Is A Compass, the beautiful new song from Disney's animated short, From Our Family To Yours.
This year, the Sebastian Foundation's focus is raising money to support youth mental health. If you make a tax-deductible donation during the event, you'll be recognised in the broadcast and go into the draw to have a personalised Christmas video message from Guy. The Sebastian Foundation Carols from Parramatta will be broadcast online free on Friday 18 December at 7pm. Register here and you'll be sent a link with more information.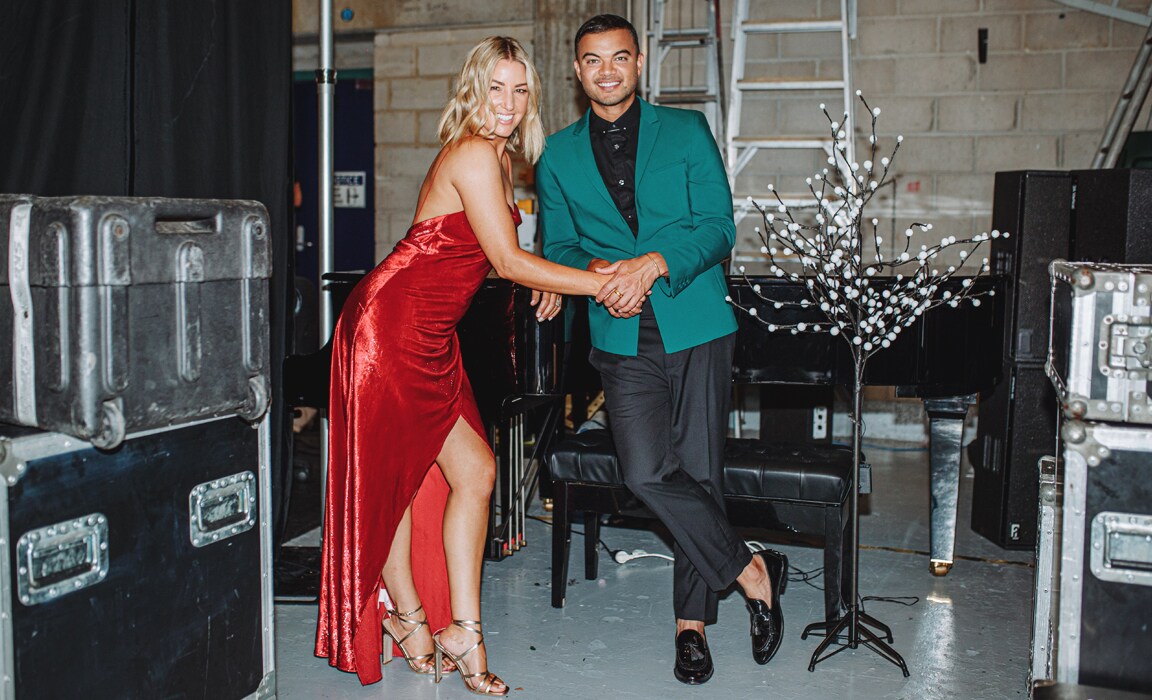 Watch: From Our Family To Yours
Have you watched the heart-warming Disney festive story yet? We'll admit we've watched it A LOT of times. We can't get enough of the original story, the stunning animation, and the smile it brings to our faces–but we recommend you have some tissues handy. 
Share: #LoveFromDisney
To spread joy and hope this year, we want Disney fans to share their past and present festive memories on Facebook, Instagram or Twitter using #LoveFromDisney. For each memory shared up until 31/12/20 inclusive, Disney will donate $1USD to Make-A-Wish® up to US $100,000.  Make-A-Wish creates life-changing wishes for children with critical illnesses across the world. Learn more.
Craft: Create your own star lanterns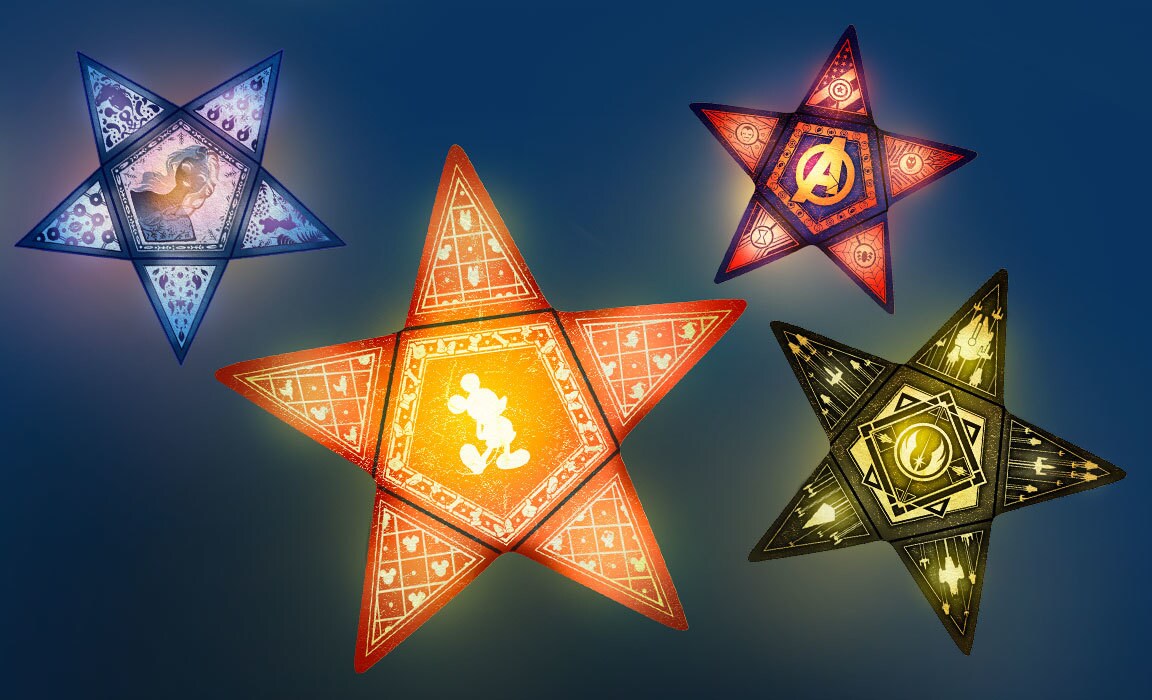 Activity: Letter to Santa
There's still time for Christmas wishes to make it to Santa and for those wishes to come true. Download and print out the letter template and have kids colour and decorate the letter ready for posting or leaving for Santa when he comes to town. 
Game: Disney Classic Charades
What's more intriguing than watching a Disney Classic film? Watching and trying to guess that film as kids, your favourite uncle or aunt, or bestie act out the film title. Sounds like… a lot of laughs. For those who take charades more seriously–and why not– you can up the stakes so they also have to guess the scene from the film shown on the card. Download the Charades booklet.
Watch: Carols
Join the singalong fun from home by watching the iconic event, Carols in the Domain, on Channel Seven 23 December from 7.30pm…you might just see a very special guest getting into the spirit too! Learn more.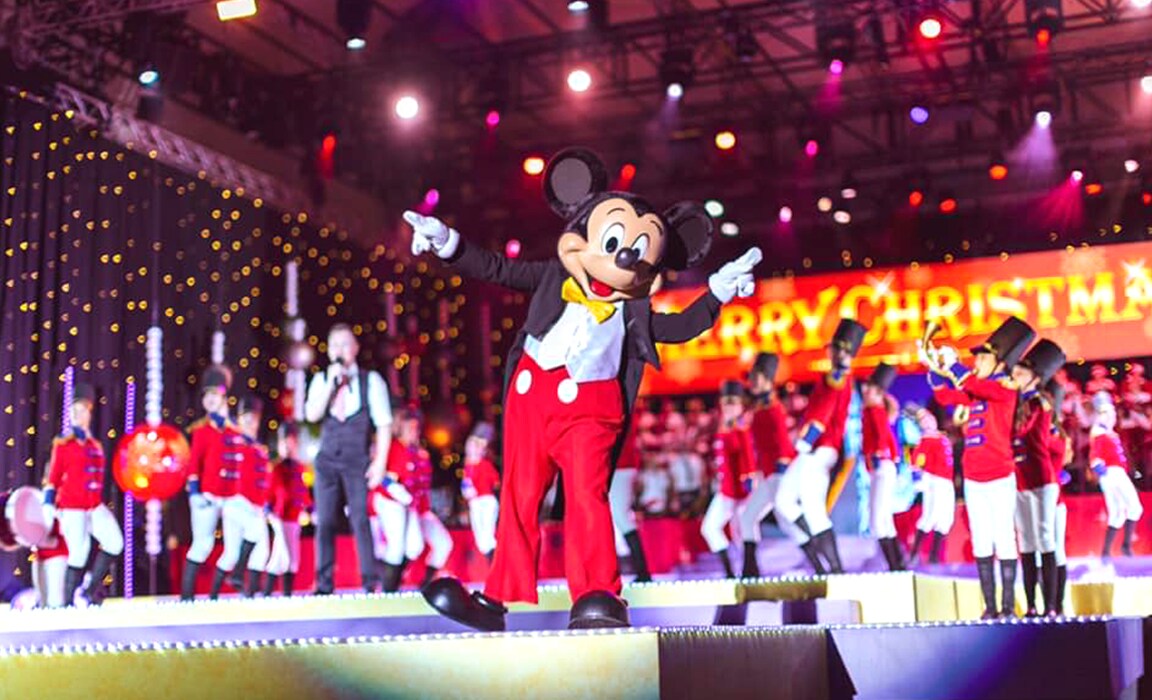 Live Event: Frozen the Musical
We can't hold it back anymore, we're so excited that Frozen the Musical is now playing at Sydney's Capitol Theatre. An unforgettable theatrical experience brings Arendelle and the story and characters we love to life. Plus, there are brand new songs! "Wait, what?" you say. That's right. New songs. Give a gift worth melting for this Christmas. Book tickets. 
Visit: Disney at Myer
Myer's gorgeous Christmas windows are always worth a visit, and this year, there will also be some Disney magic for the whole family at Myer's Santaland. Participating stores are Adelaide City, Brisbane City, Melbourne City, Perth City, and Sydney City.
Visit: Cinderella at The Grounds
The animated classic, Cinderella, turned 70 this year and it continues to be one of Disney's most beloved films. At the heart of the 'sweetest story ever told' is a courageous and kind young woman who finally gets her fairytale ending. The Grounds in Sydney has captured the wonder of the film with themed laneways and arches, 1,300 floral stems, 11 crystal chandeliers, Paolo Sebastian gowns, a gilded carriage, a glass slipper, and that's not all! Cinderella at The Grounds is on until 3 January 2021.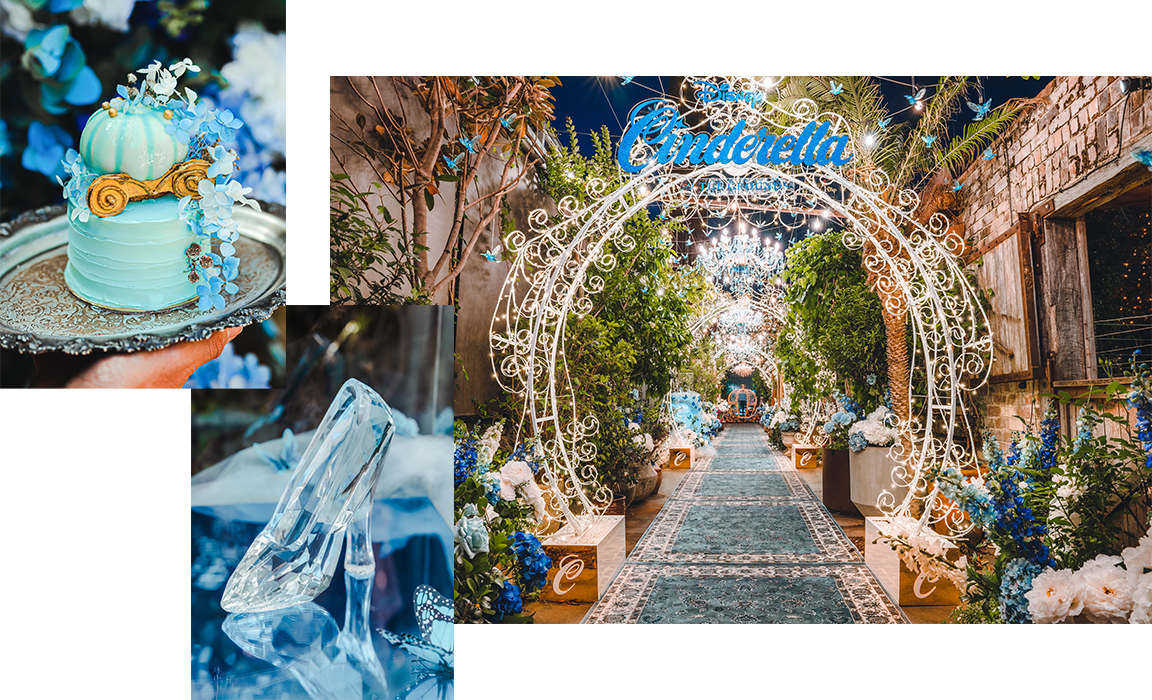 Watch: Merry Movie Night
'Tis also the season for chilling when you have time for marathons of movies and series. Disney+ has blockbusters, tales of adventure, inspiring new releases and Originals from Disney, Pixar, Marvel, Star Wars, and National Geographic to name just a few. In December, Disney+ has a collection of Christmas favourites and new releases that sleigh! 
Watch: Soul
Okay, so we have to wait a bit longer for this one, but Disney·Pixar's new movie, Soul, premieres Christmas Night in Australia and Boxing Day in New Zealand exclusively on Disney+
Soul explores the questions we all have; where do our passion and dreams come from and what is it that makes you... YOU? Joe Gardner is a school band teacher who gets the chance of a lifetime to play at the best jazz club in town. But one small misstep takes him from the streets of New York City to The Great Before–a fantastical place where new souls get their personalities, quirks and interests before they go to Earth. When Joe helps someone else find their passion, he discovers what it truly means to have soul. We're looking forward to sitting down with some Christmas lunch leftovers, Jamie Foxx, Tina Fey and Angela Bassett.