Beginneth your quest to complete these Onward colouring pages, games, and activities with your family

In totally out-of-this-world news this week, Onward is set to stream on Disney+ from 24 April. That can only mean one thing - an epic movie night!
Here's a quick re-cap of the story for you. In Disney and Pixar's Onward , elf brothers, Ian (voice of Tom Holland) and Barley (voice of Chris Pratt) get to spend a day with their late dad and go on a quest aboard Barley's van Guinevere. When their mum (voice of Julia Louis-Dreyfus) realises her sons are gone, she teams up with The Manticore (voice of Octavia Spencer) to find them.

Onward is undoubtedly a world the whole family can immerse themselves into this weekend and we have many ways to continue the fun from the comfort of your lounge room.
Challenge the kids to an Onward colouring comp, a memory game or an obstacle laden maze using the printable activity sheets you can download below.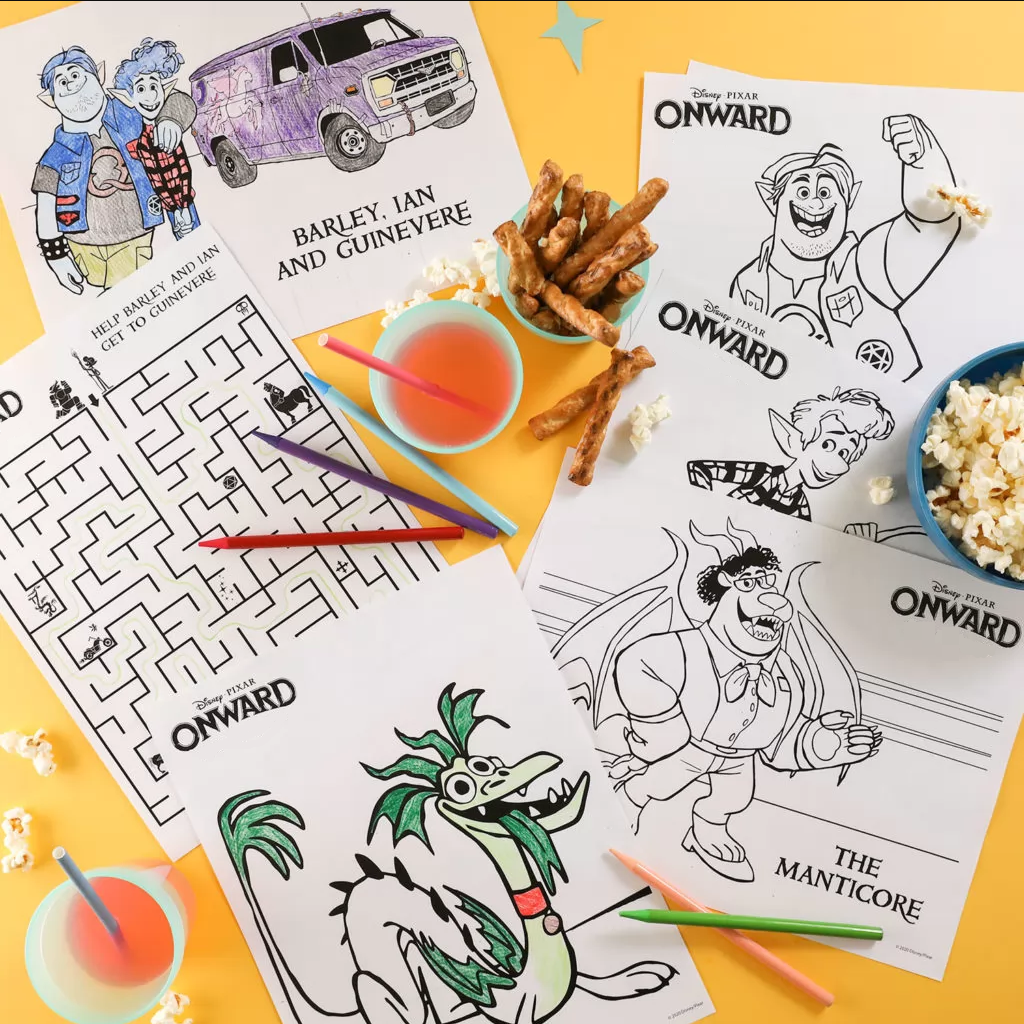 Colouring Sheets

Grab your finest pencils, crayons or paints and get creative as you bring the Lightfoot family to life. There are 9 designs to choose from.



Maze
Beginneth the quest into the maze to re-unite Ian and Barley with Guinevere. Beware of dragons!
Memory Card Game

Become the master of your mind. Take turns matching the cards, he or she who hath the best memory shall win.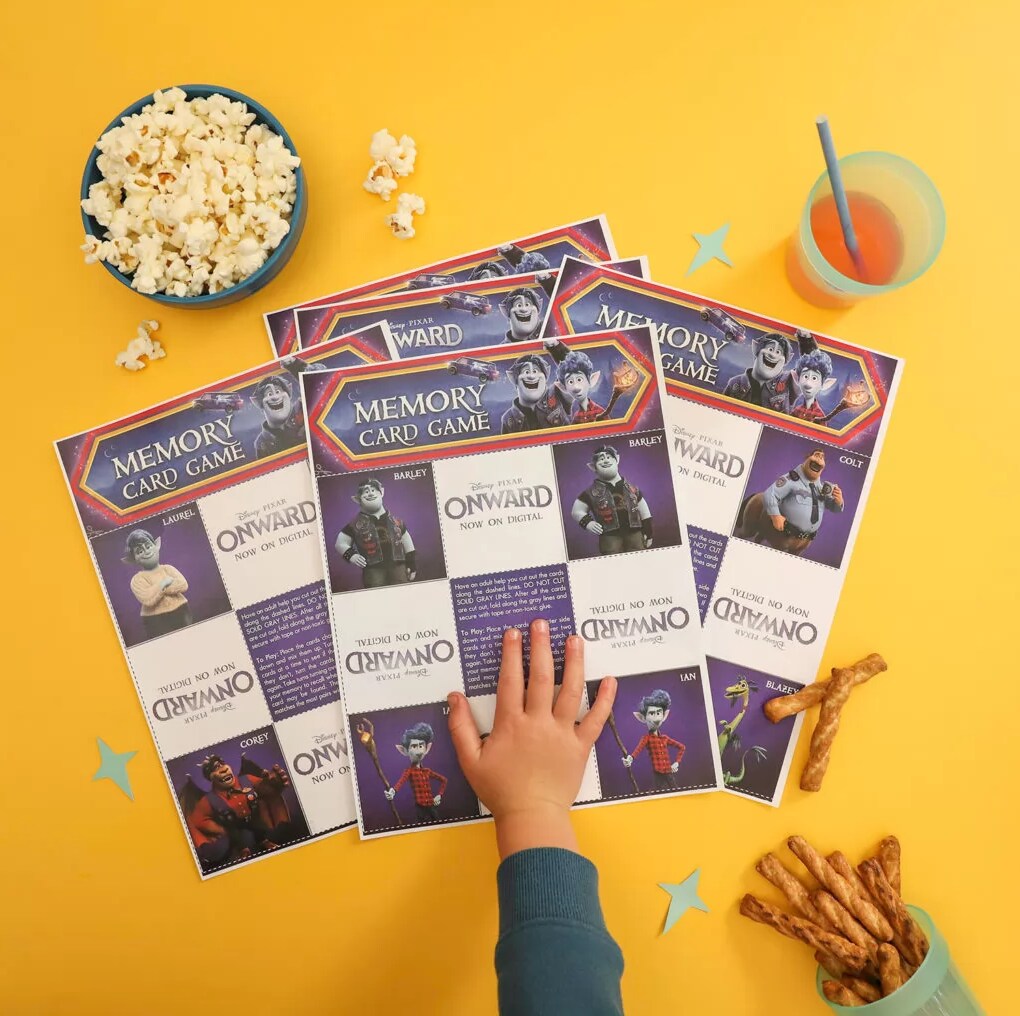 Create the ultimate Onward movie night at home with these decorations and recipes