Meet the Madrigals. An everyday family like yours and mine, full of wide-ranging personalities, with one tiny difference: They each have magic powers bestowed upon them by their magic house. 
Encanto tells the tale of the Madrigals, a family who live hidden in the mountains of Colombia, in a magical house named Casita, in a vibrant town, in a wondrous, charmed place called an Encanto.
In a similar vein to Frozen, Encanto explores how our family—the people who are meant to know us best—don't always fully understand us; and how we don't always show them our whole selves.
At age five, each of the Madrigals are granted a magical gift. But, it's not your magic-dragon kind of magic. It's magic grounded in reality—a charming shift by Disney towards magical realism.
In fact, head of story Nancy Kruse (Wreck it Ralph), says that choosing the powers for the Madrigals didn't begin with magic at all. "We thought more about family roles than gifts," she says.
"Families tend to be made up of all different personalities: the perfect one, the strong one, the quiet one, the gossip. We tried to think of gifts that were reflective of those family roles."
"We wanted," says director Jared Bush (Zootopia), "to have extensions of family archetypes that we could all relate to. We just crank it up a little and make it come to life in magical ways."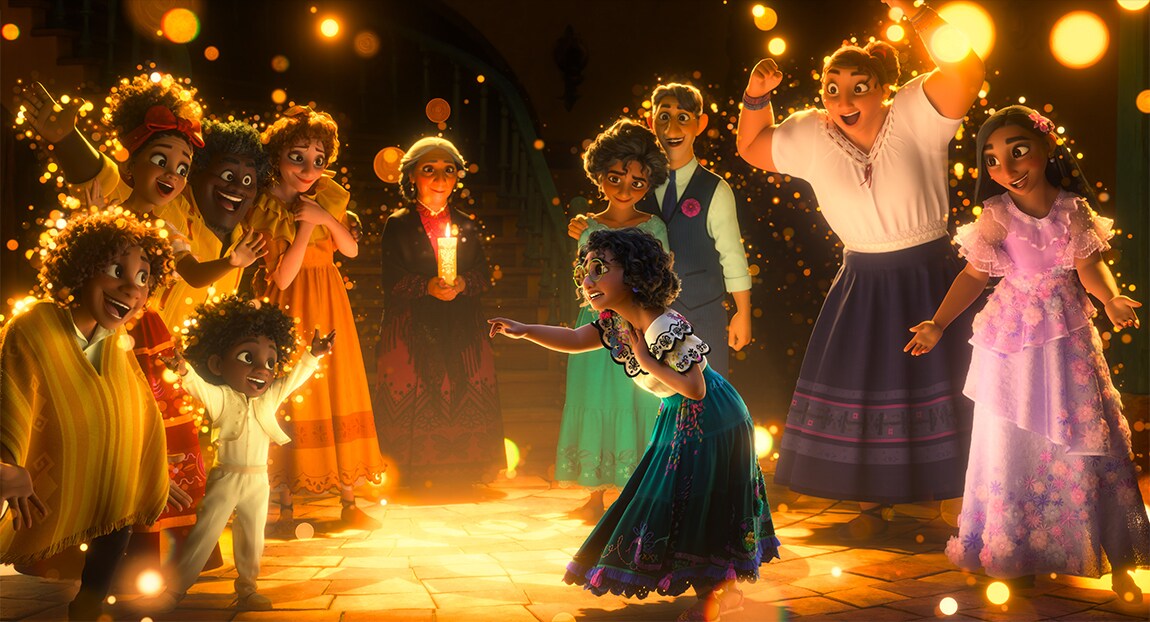 For example: Mum and matriarch, Julieta, heals people through the food she cooks, while her eccentric sister, Aunt Pepa's feelings directly impact the weather.

Oldest son Camilo, who's forever 'finding himself' can shapeshift, whereas the quiet, sensitive youngest cousin, Antonio, can converse with animals.
Isabela, the beautiful golden child, makes flowers bloom with every step she takes; Dolores the 'gossip' boasts super-hearing, and Luisa, the rock of the family, has Hulk-like strength.
And then there's Mirabel.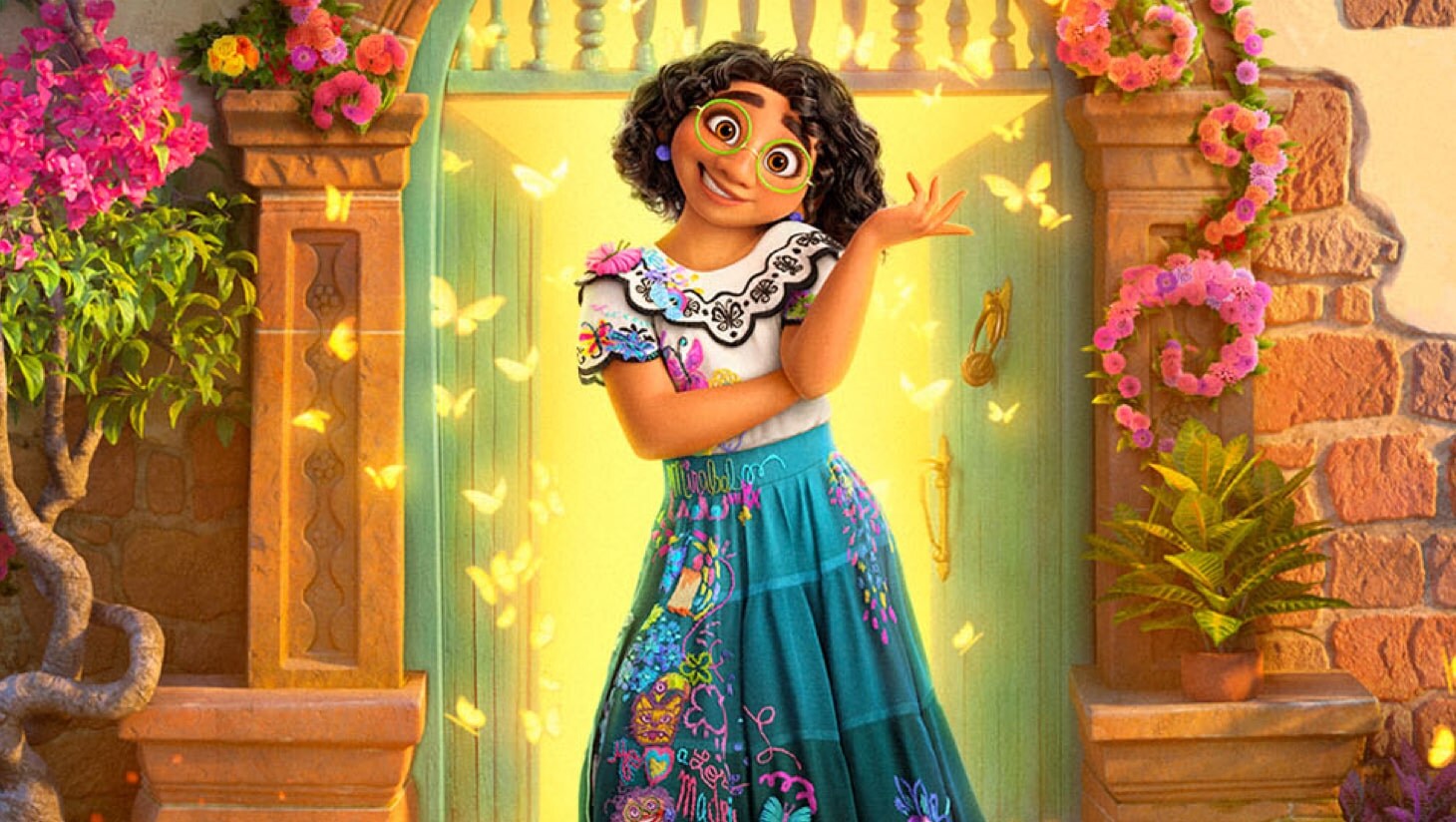 Encanto is Mirabel's story. "She is all of us," says Bush—the magic-less black sheep. "She is the ordinary member of her family among a bunch of extraordinary, magical people."

"She's always told herself that she's okay with the fact that she didn't get a gift—but deep down, she's not. Her journey is to recognise her own intrinsic value and find her place within her family," says co-director and screenwriter Charise Castro Smith.
It was the obvious yet uncomfortable home-truths about family that really drew in Lin-Manuel Miranda—yes, the Miranda of Hamilton fame—to compose the music, creating eight original songs for the film.
Says Miranda, "The notion of a family musical that gets to the complexity and interconnectedness of families was really interesting."
So, if you have a hankering for a new Disney movie with deep-seeded themes of family and a sophisticated take on magic grounded in reality, then Encanto awaits!
In the meantime, check out some of our other timeless stories about family, with these great titles now streaming on Disney+.
Frozen 2
Together with Anna, Kristoff, Olaf and Sven, Elsa embarks on a quest into the unknown, to the enchanted forests and dark seas beyond Arendelle, in search of truths about the past.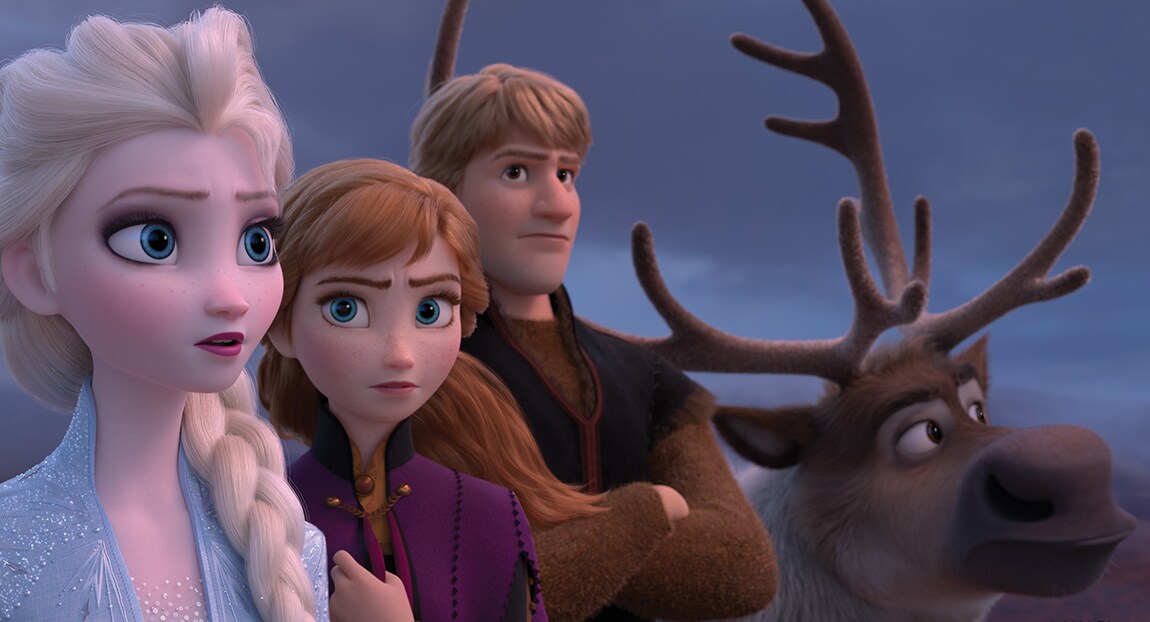 Luca

Something fishy's going on in Porto Rosso! Join Luca and Alberto as they enjoy an unforgettable Italian summer filled with gelato, pasta and the discovery that they're sea monsters.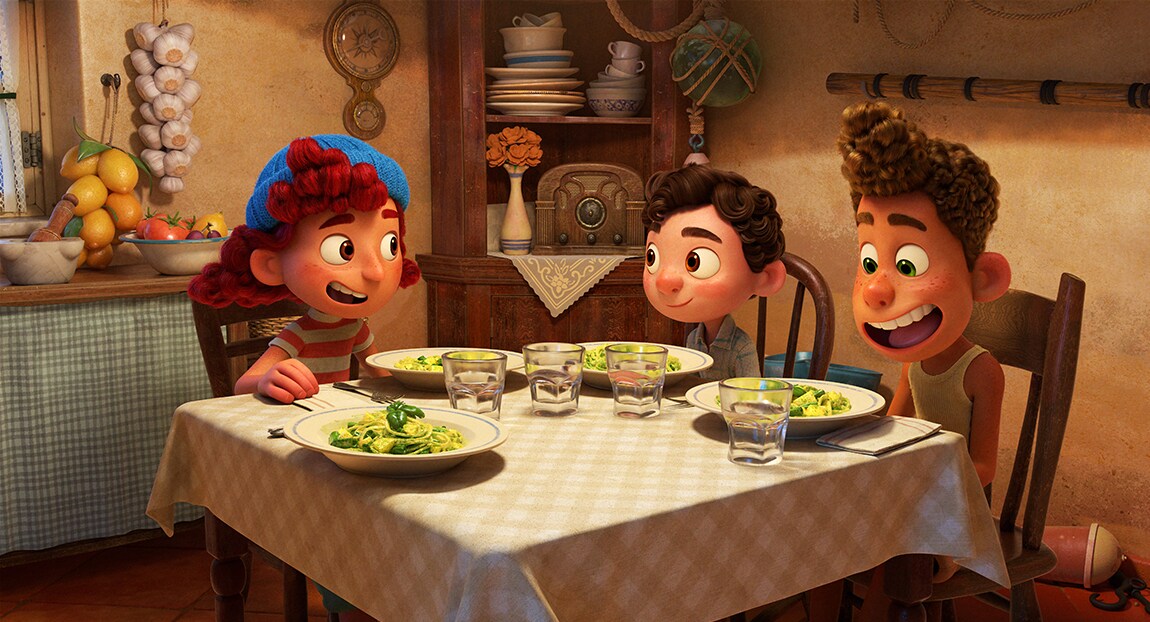 The Incredibles 2

Everyone's favourite Super family is back in Incredibles 2! When a new villain emerges with a devious plot, the Parr family meet the challenge together.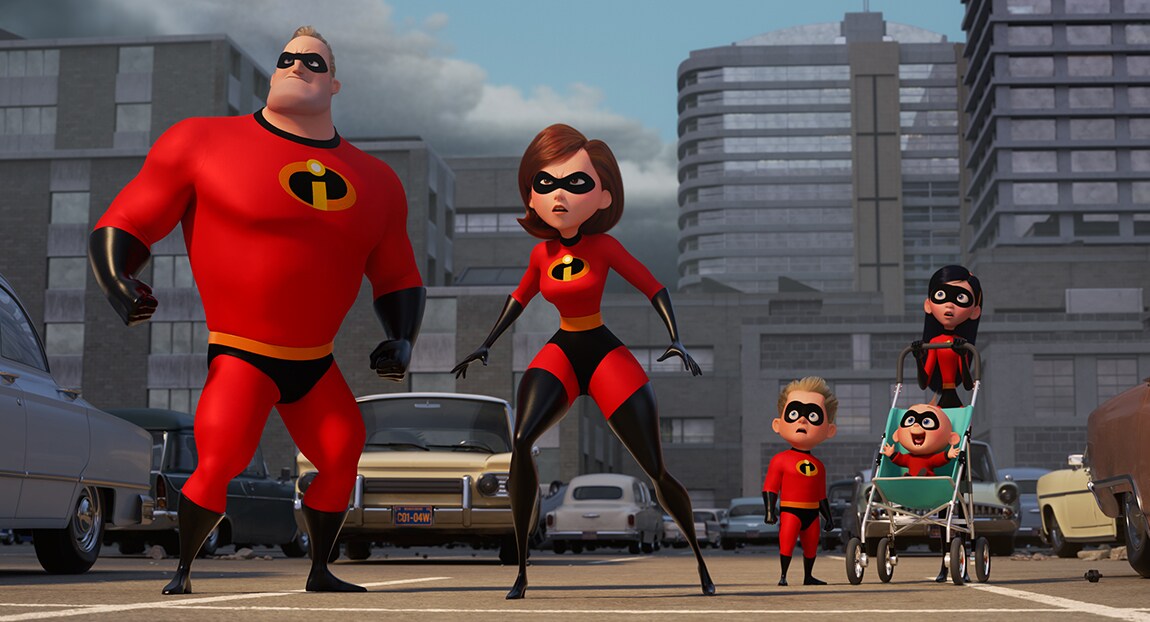 Moana

Moana is an epic adventure about a spirited teen who sets sail on a daring mission, defying her father, to prove herself a master wayfinder and fulfil her ancestors' unfinished quest.