The new three-part docuseries The Beatles: Get Back is perhaps the most intimate look into the legendary band that the world has ever seen. 
Locked away for over 50 years, newly restored footage and audio is allowing us to uncover The Beatles' journey recording 14 new songs for their album, Let It Be. The pressure is on as they write and rehearse the new material, with only 20 days to prepare for what ultimately becomes their last live performance as a group.
Back in 1960s Liverpool, four teenagers dared to be different when they brought a unique twist to the British rock 'n' roll scene. With their shared talents creating an indelible bond, John Lennon, Paul McCartney, George Harrison, and Ringo Starr broke immeasurable barriers and amassed millions of fans all over the world. By the time The Beatles recorded their "Let It Be" album in January 1969, many believed their bonds of friendship might have been broken, too. Now, this new docuseries shines a new light on those sessions and dispels some myths and misconceptions about that time in the band's history.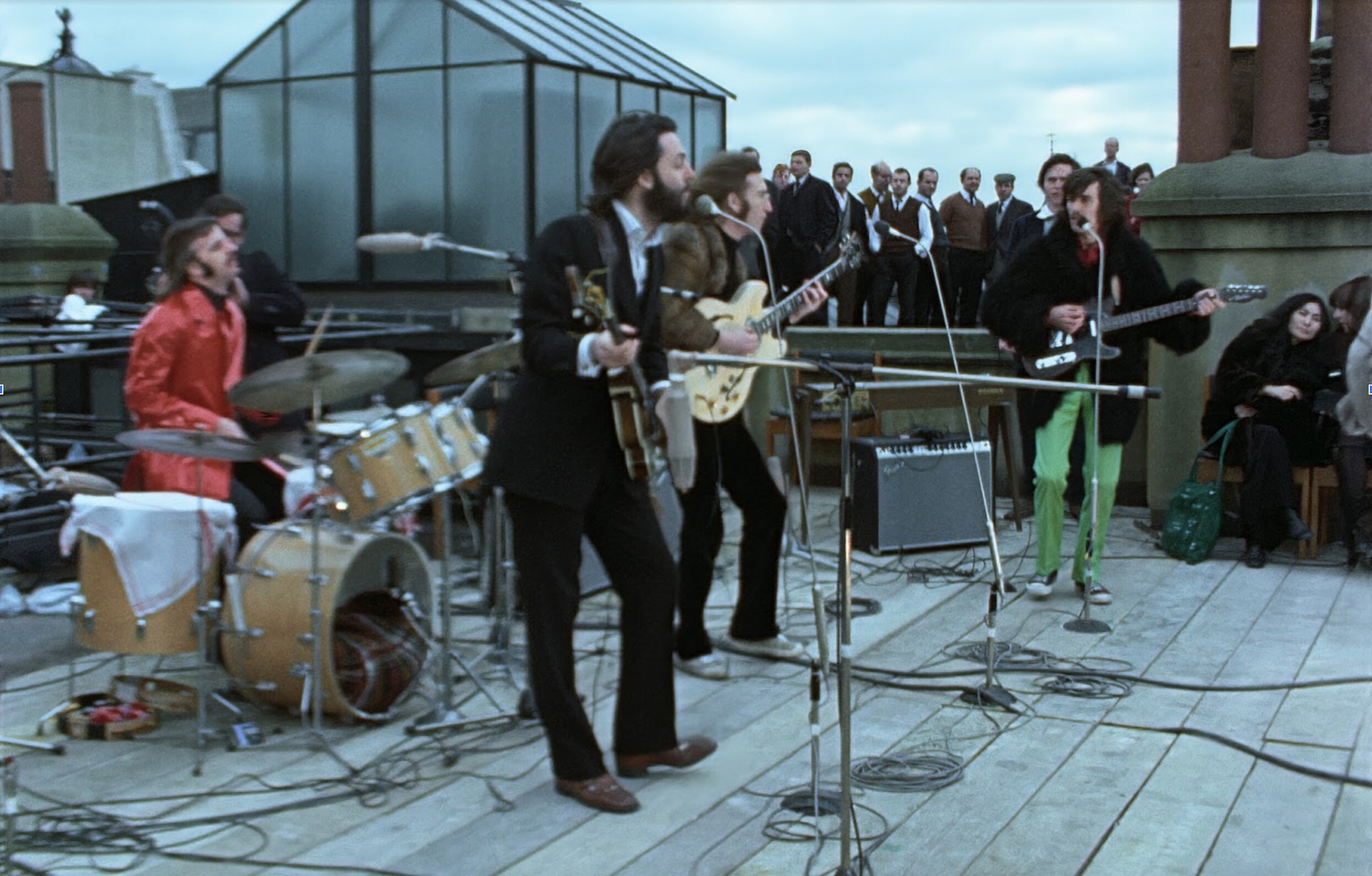 Directed by Academy Award–winning filmmaker Peter Jackson, The Beatles: Get Back is an intimate look at a pivotal moment in music history too monumental to squeeze into a two-hour movie. By streaming all three parts of the series, viewers will unlock never-before-seen footage drawn from over 60 hours of film and more than 150 hours of never-before-heard audio recorded in January 1969. Dubbed the "Let It Be tapes," the reels and audio used in the docuseries were initially intended for the Let It Be film, which was released simultaneously with the "Let It Be" album in May 1970 — about 15 months after the sessions were recorded.
---
 "I knew that Michael Lindsay-Hogg had shot a lot of stuff that didn't get used, I had no idea if it survived."
---
Peter Jackson discussed the film's reception during a recent press conference for the docuseries. "Everybody's reading about the Beatles breaking up. They go see this movie, a fly on the wall," he said. "They're assuming they're watching the Beatles breaking up, because that's [what's in] the headlines, and [the film is] an intimate look at the Beatles. So they're imposing the headlines from April onto the film that they see in May, and that reputation has never left Let It Be." Named for the last song on the Let It Be album, The Beatles: Get Back sets the record straight on everything the public thought they knew about the band's creative work at this time.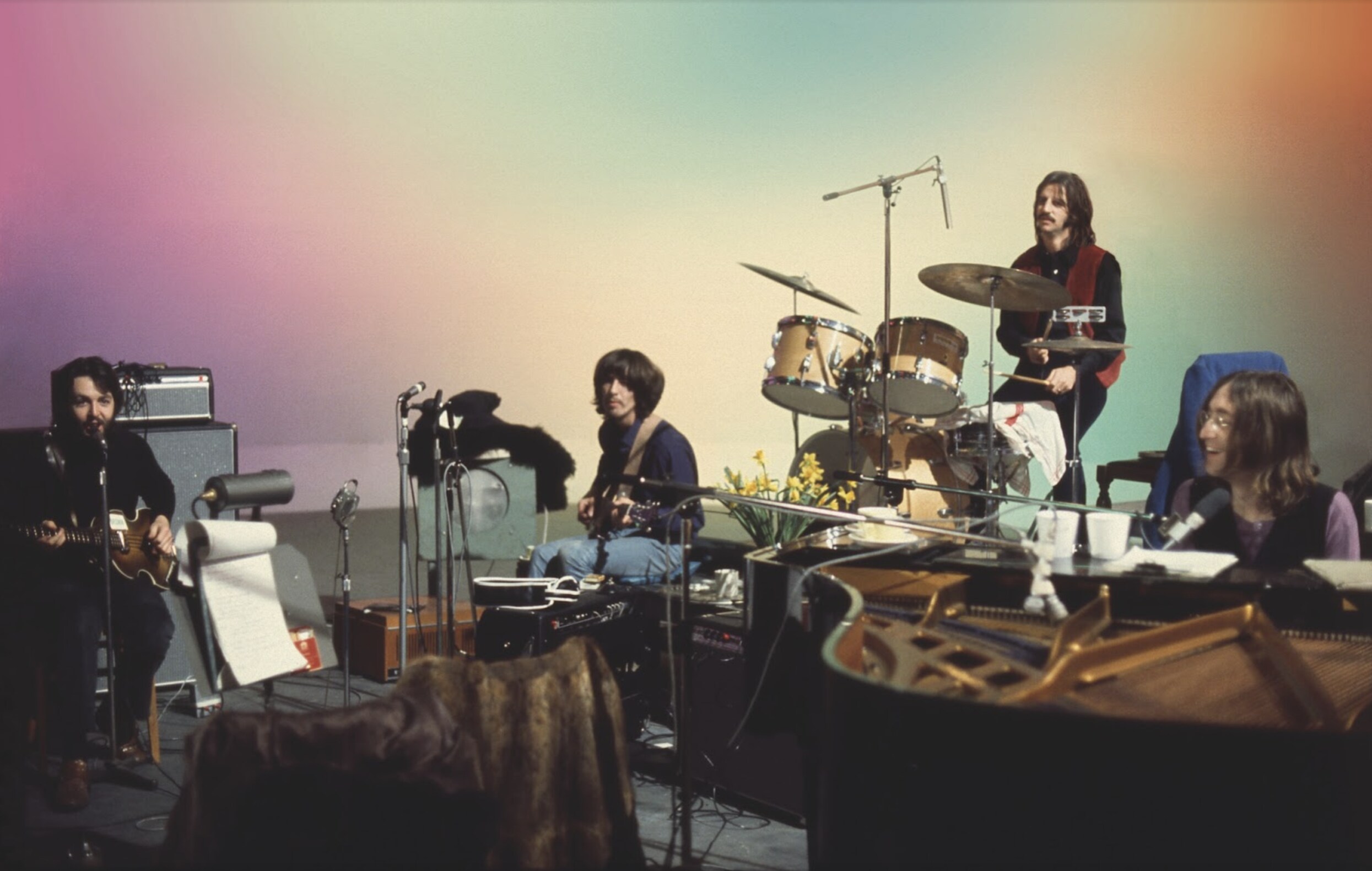 This eye-opening docuseries may have never come to fruition if it hadn't been pursued by die-hard Beatles fan Peter Jackson. The veteran filmmaker was given a special invitation to review the unused Let It Be reels after a 2017 business meeting with Apple Corps CEO Jeff Jones and director of production Jonathan Clyde. "I knew that [Let It Be director] Michael Lindsay-Hogg had shot a lot of stuff that didn't get used," said Jackson. "I had no idea if it survived. I had no idea how much there was, and no books really talk about it. So I asked them my fan question, and I said, 'Oh, by the way, you know when Let It Be was shot in 1969 — are there any outtakes [from that]? Have you guys got anything you didn't use?' You know, I was trying to not act like a fan." He was shocked at their response. "They said, 'Yeah, yeah, there's about 60 hours of film and 130 hours of audio, and we've got all that.' And I'm going, 'Oh my God, how do I get to see that?'"

In 50 years, Peter Jackson was the only person to be given access to the private archives. Once he was able to confirm that the footage even existed, he couldn't imagine the strings he would have to pull to get his hands on it. Surprisingly, it was a lot easier than he expected. Jones and Clyde admitted that they had never seen the reels themselves, and were curious about them. As Jackson recalls, they told him, "It's strange you mention that, because we're thinking that we might have a look at it. We're wondering whether there's another documentary that we could make using just the outtakes." Always one to seize a great opportunity, Jackson pitched himself to spearhead the project. To his delight, Jones and Clyde accepted.
---
"The fantastic news is this incredible footage that the Beatles themselves deliberately locked in their vault for 50 years and didn't want anyone to see because they thought it was awful, is not."
---
The collaboration between Jones, Clyde, and Jackson is the perfect example of when preparation meets opportunity. Jones and Clyde were interested in honouring the Beatles through the hours of unseen footage, but knew it would be an uphill battle because the lengthy amounts of existing video and audio were not in sync. They happened to know that Jackson had completed remarkable restoration work on World War I footage for the documentary They Shall Not Grow Old. 
Some of these skills came in handy for The Beatles: Get Back. When considering the impact that this docuseries could have, it was important for Jackson to consider the technical reasons for why the original Let It Be film was not well-received. "The blow-up from 16 millimetres to 35 millimetre at the time in 1970 just wasn't a very good blow-up," he said. "It's very grainy and they lost a bit of the colour, so it sort of has a gloomy feel. And I'm not talking about the mood of it, I'm saying the look of it." This time around, with a better blow-up and by carefully piecing together the footage and audio, the team was able to paint a much more vibrant picture of the beloved band.
The series is so revelatory that it even helped Paul McCartney and Ringo Starr therapeutically release some pain from their past. Rather than seeing the nonstop quarrels they expected, Paul and Ringo saw laughter, support, conversations between friends, and appreciation for each other. "The fantastic news is this incredible footage that the Beatles themselves deliberately locked in their vault for 50 years and didn't want anyone to see because they thought it was awful, is not," said Jackson. "So, suddenly after 50 years Ringo goes, 'Oh, it's not actually what we had thought it was.'"